It's not often that an automotive brand racks up the big 1-0-0, and you'd expect them to make a bit of a fuss about it. Bentley, which has a pretty spectacular history aside, is quite rightly taking every opportunity as it builds up to the big day next month.
The latest in this line of celebrations is new, limited edition car. It's based on the Continental GT Convertible, and Bentley officially calls it the "Number 1 Edition by Mulliner". That's not a reference to Star Trek characters, but to Bentley's supercharged 1929 race car.
This isn't just a name either. Each of the 100 limited edition cars actually contains a piece of the 1929 Bentley "Blower" No.1. It takes center stage in the Continental GT's dashboard, in the form of a small wheel spinner, of a similar design to those found on the racer, cast in resin. Bentley creates these from the original pistons of the 1929 car, taken during restoration work.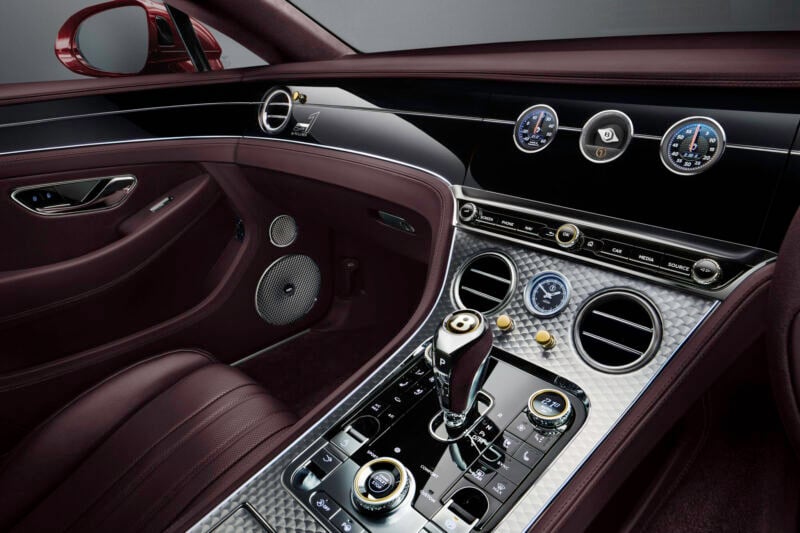 You'll find a few other commemorative touches too. The hardest one to miss is the giant "1" painted onto the car's front grille. There's more subtle touches though, like the "engine spin" finish on the dashboard.
The limited edition car also features its own novel touches. There's gold finishes on the exterior badging and organ stop vent controls (celebrating the golden era of motorsport), jeweled filler and oil caps, and a liberal sprinkling of "Centenary" badging — including the puddle lights.
All 100 cars are available only in Dragon Red or Beluga (black), with a Claret or Beluga folding hood. The 22-inch wheels also available in either gloss black or a red finish Bentley calls "Cricket Ball". You get a Cricket Ball or Beluga color choice for the interior too.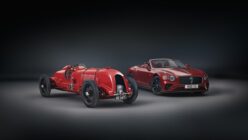 Whichever version you opt for, the Number 1 uses the same powertrain option. That's the six-liter W12, paired to an eight-speed dual clutch auto gearbox. This gives you 617hp and 663lbft, good for 207mph and a 0-60mph sprint in under four seconds. The original race car was setting speed records at Brooklands of just over 130mph, so it's a bit of a step up.
Bentley hasn't revealed a price for the Number 1, but as the regular car comes in at £175,000 ($220,000) you can figure on it being skywards of £200k ($250k). We know what you're thinking — you could buy a whole book for that price…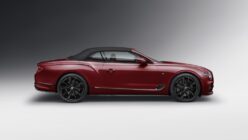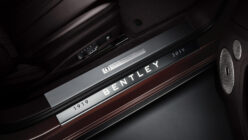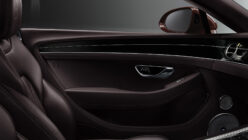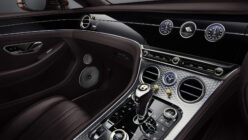 Source: Read Full Article