We reveal Britain's best-selling cars for 2021 so far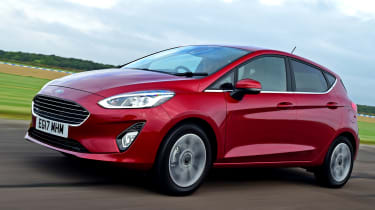 The Society of Manufacturers and Traders (SMMT) has revealed the best-selling cars for January 2021.
2020 was a year to forget for the majority of automotive brands with the coronavirus pandemic forcing dealerships to shut and denting sales of new cars. Unfortunately, 2021 looks set to continue the trend of low sales with dealerships remaining closed due to the coronavirus lockdown.
Best electric cars to buy 2021
Car buyers can still buy cars though, with a growing number of companies offering online solutions, from click and collect to home delivery, that can get you a new vehicle in socially distanced safety. The hope in the industry is that a relaxation in the rules may not be too far away and car sales can begin to return to something like normal. 
The Ford Fiesta was once again the best-selling car in 2020, but has had a stuttering start to 2021. With just 2,594 units sold it wasn't even in the top three for last month. The Vauxhall Corsa is leading the way so far in 2021 – just 3,078 units sold indicates the struggles dealers face as Britain sits in another lockdown but it's still the highest volume of any UK model. 
The Kia Sportage's second place for January will be welcome news for the Korean brand after the SUV missed out on the top 10 for last year. 2020's sixth best-selling car, the Nissan Qashqai, completes the current top three as Nissan prepares to launch an all-new version.
Coronavirus hadn't hit the UK this time last year so January 2021 new car sales are a whopping 39.5 per cent down from the level of January 2020. Petrol car sales are down 50.6 per cent and diesel cars are down 62.1 per cent. There is some good news however as electric vehicles are up 54.4 per cent with pure electric cars actually out-selling plug-in hybrids. 
1. Vauxhall Corsa – 3,078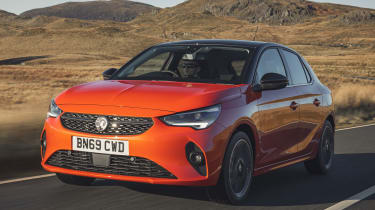 The UK's second best-selling car of 2020 is going one better so far in 2021. A new generation of Corsa has certainly helped it put pressure on the Ford Fiesta, but there's still a long way to go before it can win the overall title for 2021. 
2. Kia Sportage – 2,986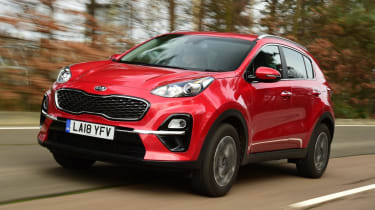 The Kia Sportage dipped in and out of the top 10 in 2020 so it's made an excellent start to the new year with a second place for January. Expect it to fight for best-selling SUV honours come the end of the year. 
3. Nissan Qashqai – 2,835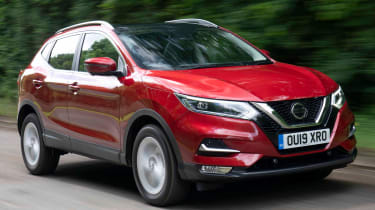 Despite not having an all-electric option like some of its rivals, the Nissan Qashqai remains a strong contender in the best-selling cars list. It has its work cut-out to retain the title of Britain's best-selling SUV and an all-new version due this year could shake things up. 
4. Ford Fiesta – 2,594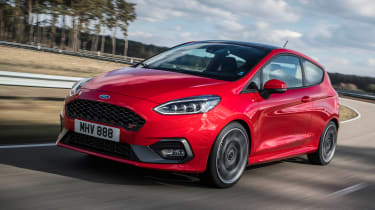 Last year's best-selling car has got off to a surprisingly slow start but expect things to pick up once dealerships open. Ford has three cars in the top 10 so the brand is performing relatively well at least. 
5. Volvo XC40 – 2,201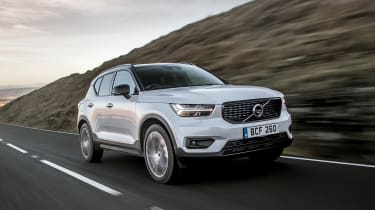 Volvo's premium small SUV still looks fresh despite being launched four years ago. The XC40 just snuck into the top 10 last year so fifth is impressive so far. 
6. Mercedes-Benz A-Class – 1,859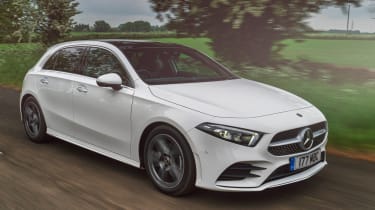 The A-Class was Britain's best-selling premium car in 2020. Despite being the smallest and cheapest car in Mercedes' range, buyers were clearly not put off as the hatchback surged to fifth place. So far this year the A-Class is doing one place worse which isn't so bad considering it's ahead of key rivals like the Audi A3 and Volkswagen Golf. 
7. Volkswagen Golf – 1,779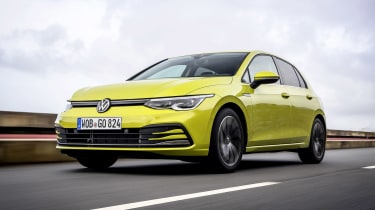 The Volkswagen Golf came a respectable third in 2020 so seventh spot for January 2021 will feel a little disappointing for the German giant. The new ID.3 could spell bad news for the Golf as the similarly sized all-electric hatchback could eat into its sales.
8. Ford Puma – 1,760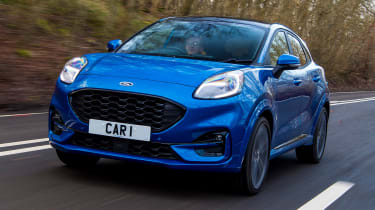 A new addition to the Ford range in 2020, the Puma proved immediately popular and came ninth for the year. It's doing one better so far in 2021 so Ford could have a new challenger for Britain's best-selling SUV title. 
9. Kia Niro – 1,741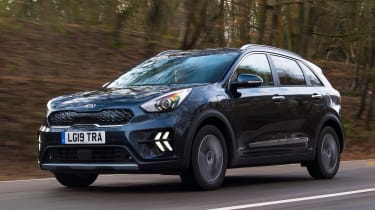 Not featuring in last year's top ten, the Kia Niro is having a decent 2021 so far. The selection of mild-hybrid, plug-in hybrid and fully-electric will surely bolster the Niro's appeal as more buyers switch to electrified cars.
10. Ford Focus – 1,686
There was a time when you couldn't shift the Ford Focus from the top of Britain's best-selling car list. Fourth place in 2020 still proves it's a popular family hatchback although 2021 hasn't been kind to the Focus so far as it only just makes it into the top 10.
Looking to buy a new car in 2021? Check out our list of the best finance deals available right now…
Source: Read Full Article