The Dacia Jogger aims to be the do-it-all vehicle for camping trips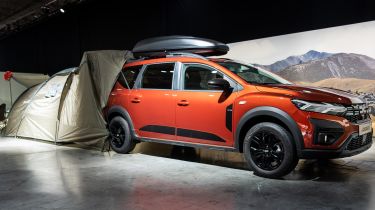 The Dacia Jogger range will soon be expanded to include a campervan version, the firm's head of product has confirmed – but it's still unclear if it will be a bespoke trim level or an accessories pack.
The value-targeted seven-seater, which shares underpinnings with the current Renault Clio, offers the capacity to remove its third row of seating and built-in roof mounting bars.
Dacia Jogger review
Back in February, Dacia's vice-president for product Lionel Jaillet told Auto Express that the company was "looking at all sorts of possibilities", likely to include both a camper and a commercial vehicle.
Now Jaillet has admitted that a van version of the Jogger is unlikely, thanks to ever-tightening rules on commercial vehicles. But he has confirmed that a Jogger Camper is on the way.
"The N1 regulations for commercial vehicles are getting more complicated all the time," he said, "and we are not compliant with them on Jogger. So we do not plan to have a commercial variant.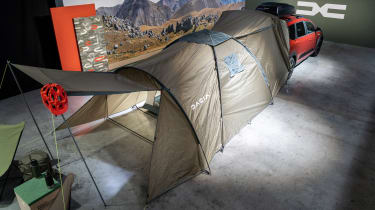 "As for the camper, we are working on it, yes. This should come quite soon. It's clearly in our philosophy – to extend the level of outdoor activities that our customers can do with our cars. And Jogger has the right spirit for that."
When asked directly if the camper would be a full standalone vehicle, or if Dacia's engineers are working on making it available as an accessory pack or even a conversion kit, Jaillet replied, "We haven't decided whether it will be through accessories or a standalone variant. We're working on that at the moment." It's also unclear if the car in question will offer sleeping quarters or be more of a 'day out' vehicle with living space and cooking facilities.
Now read about the new 2022 Volkswagen Caddy California campervan here…
Source: Read Full Article