The Halewood transmission factory on Merseyside will become Ford's first european EV component production facility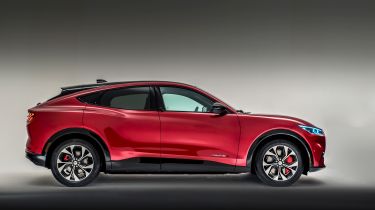 Ford has announced that its Halewood plant on Merseyside will be transformed into a production facility for electric powertrains, as part of a £230m investment in the facility backed partially by the Government through its Automotive Transformation Fund. 
The site, which is currently a production facility for internal combustion engine transmissions, will build electric power units for future all-electric Ford passenger cars and commercial vehicles, securing roughly 500 jobs for the foreseeable future. 
Ford Mustang Mach-E vs Tesla Model 3
Production of electric power units will begin at Halewood in 2024, and Ford says that the site will be capable of producing up to 250,000 electric motors per year. Ford says it selected the site based on the plant's existing record for quality and the "strong skills base" already in Halewood's workforce. 
Halewood will become Ford's first in-house electric vehicle component factory in Europe. The company has already outlined its plans for EV assembly to commence at the Cologne factory where the Fiesta is built, which will see Fords using the Volkswagen Group's MEB platform roll off a revamped production line from 2023 onwards. 
"This is an important step, marking Ford's first in-house investment in all-electric vehicle component manufacturing in Europe," said Stuard Rowley, president of Ford of Europe. 
"We also want to thank the U.K. Government for its support for this important investment at Halewood which reconfirms Ford's continuing commitment to the U.K. and our position as a leading investor in this country's auto industry and technological base."
Looking for an EV with long range? Check out the top ten electric cars with the longest range…
Source: Read Full Article