£65,000 Ford Escort rally car recreation gives fast Ford fans a Singer of their own to aspire to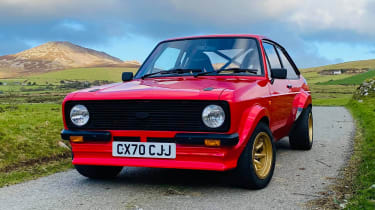 The Ford Escort Mk2 is back by way of an unofficial continuation project by specialist MST Cars, which has revealed the first new, rear-wheel-drive escort produced since the Mk2's official discontinuation in 1980. 
Rallying supply company MST, which has sold full replacement bodyshells for Mk1 and Mk2 Escorts for some time now, has gone one step further from its usual fare with this 70-plate replica. It is the first of what will be a number of made to order cars priced from around £65,000, depending on specification. 
Seb Loeb Pikes Peak – Motorsport Moment
While this rolling prototype is a Mk2 Escort in Group 4 rally guise with wild flared arches and a full roll cage, MST says that customers will be able to choose narrower road specification bodyshells too, and in time it'll offer continuation versions of the Mk1 Escort in rally and road guise as well. Customers can choose between a trimmed interior or a fully stripped out cabin. 
Unlike official manufacturer backed continuation efforts, the MST Escorts won't be mechanically faithful to the Ford originals of some 40 years ago. Instead, engine options will be covered by popular four-cylinder modern rally conversions, with customers offered a choice of Ford Duratec, Millington or BDG units. 
Drive is sent to the rear axle (selected from well renowned competition supplier Atlas) via a six-speed manual gearbox, though more competition-minded customers will be able to option a sequential transmission.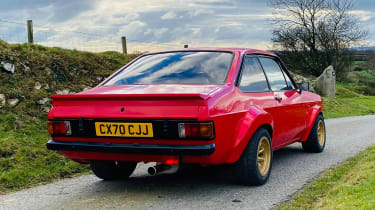 The MST Mk2 features power steering as standard, and also gets a modern suspension setup using components from specialists Ohlins, Bilstein and Reiger. The brakes are racing specification items off the shelf from AP Racing. 
Orders are being taken now for both Mk1 and Mk2 MST cars with builds to take place throughout 2021.
Check out Singer's new rally cars here…
Source: Read Full Article