They may not be class leaders but we think these underrated cars deserve a higher profile

Whether we're talking superminis, SUVs or even supercars, certain models will always enjoy a higher profile than others. Sometimes that's deserved because the models that get overlooked aren't actually much good. On other occasions, however, cars can slip from the limelight, and the thoughts of car buyers, for no good reason. These underrated cars still have a lot to offer and we feel it's our duty to bring them to your attention. 
It could be that newer models with fancier technology and bigger marketing budgets have elbowed an underrated car out of the way in its particular market sector. Maybe the badge on the nose isn't quite fashionable enough or perhaps other cars in the manufacturer's range steal its thunder. There could even be a flaw in its make-up – opinion-dividing design, an iffy infotainment system or a small boot – that puts some customers off and unfairly overshadows a package that's highly competent as a whole.
The best cars for comfort, technology, safety, practicality and more
Our testers always take every car they drive at face value, rating it in context of its rivals and the needs of the kind of customers it's designed to suit. This means that to be awarded the coveted Auto Express five-star rating, a car will have to be very special indeed. Crucially, the cut-throat competition in the car market also means that many models which just fall short of the top of the class are still highly desirable.
For all these reasons and more, cars can become underrated by the car buying public and we want to set that right. We've overlooked a few minor imperfections, ignored the advertising bluster and forgotten the fashions of the moment to nail down some cars we think are the most underrated new cars on sale today…  
10. Jaguar XF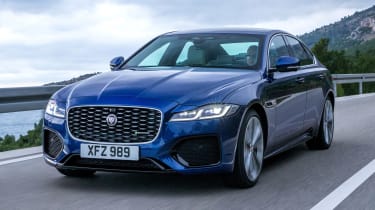 The original XF was a real statement from Jaguar, it told the world that the British brand wasn't to be trifled with in the executive saloon class. The current XF continues to take the fight to the BMW 5 Series, Audi A6 and Mercedes E-Class – especially because it's as good as any of its German rivals from behind the wheel. The new mild-hybrid powertrains are also impressive, finding a decent mix between efficiency and performance. 
The XF's mid-life refresh in 2020 resulted in an all-new centre console, steering wheel design and subtle facelift to the exterior. The XF's infotainment is up there with the best in the industry and Android Auto and Apple CarPlay are compatible as standard. Unlike it's smaller XE sibling, the XF also comes as a Sportbrake estate for extra practicality. 
9. Vauxhall Astra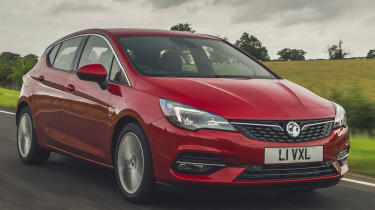 There was a time when the Vauxhall Astra was a regular near the top of the UK's best-selling car charts but as more buyers flock to SUVs, hatchbacks like the Astra have borne the brunt. This doesn't necessarily mean the Astra has got worse, we think the current model is better than ever. 
The Astra benefitted from a 2019 facelift which saw all-new engines fitted to every model – which Vauxhall claimed would make it more efficient and more fun. While the Astra doesn't quite match the Ford Focus for driving engagement, it's difficult to fault too much. When you factor in competitive pricing and the comfortable ride, the Astra is still a match for perennial rivals like the Renault Megane, Mazda 3 and Volkswagen Golf but is often overlooked. 
8. Lexus UX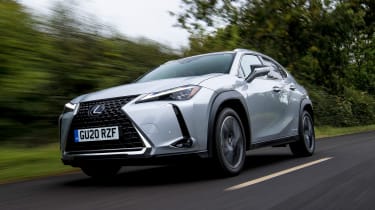 Almost every premium car manufacturer has a couple of SUVs in its lineup these days and Lexus is no different. There are a few classes were Lexus comes up short against the typical German cohort but in terms of small premium SUVs, the UX is up there with the best. A fiddly infotainment system and the small boot are the only weak points to the UX. If you can overlook these flaws then it should impress with its efficient engines and classy interior. 
Despite riding on Toyota's New Global Architecture (which is shared by the Camry and Prius) the UX is also as good if not better to drive than the BMW X2 and Audi Q3. Better still, you can rest assured it'll hardly ever go wrong and even if it does you'll have the renowned Lexus dealer network to help you out. 
7. Volkswagen e-up!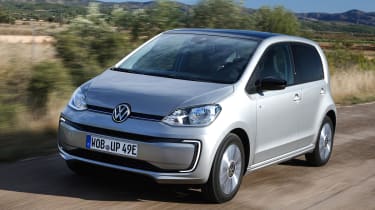 The Volkswagen up! might be getting long in the tooth but the electrified e-up! version keeps things contemporary. 161 miles on a single charge is more than enough for the majority of city car drivers and the e-up! feels peppy despite only having 82bhp available. 
The e-up! is one of the cheapest routes into EV ownership and is a real rival to the newer Fiat 500 EV and MINI Electric. If you want to save some money there's the almost identical Skoda Citigo-e iV which undercuts the e-up! Although the more premium Volkswagen badge should help it retain its value better once it's time to sell. 
Tiny proportions mean the e-up! Is well suited to city driving but it's also surprisingly adept at motorway cruising too. Road noise is well suppressed, with only wind noise penetrating the cabin. 
6. Alfa Romeo Giulia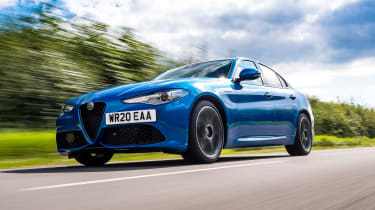 While the Alfa Romeo Giulia rightly receives plaudits for its excellent driving dynamics and elegant styling, the Italian saloon is also a great car to live with. It was voted third overall in our 2018 Driver Power satisfaction survey – a performance you certainly wouldn't have expected from Alfa Romeos of old. 
2020 saw a facelift for the Giulia and infotainment updates helped it keep pace with compact executive class leaders. The 276bhp 2.0-litre turbocharged engine is responsive and offers a lovely rasp but, of course, the hot Quadrifoglio version is the one to get. There's devastating performance to Alfa's BMW M3 rival, centered around a wonderful 2.9-litre twin-turbocharged V6.
5. Citroen C4 Cactus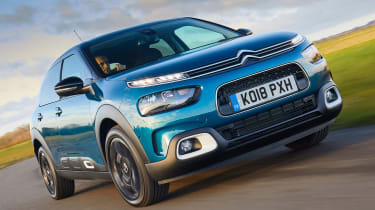 The Citroen C4 Cactus is an eye-catching alternative to the small SUV crowd. It may have become slightly more subtle in terms of design than the original Cactus but thin headlights, trademark door cladding and a pleasingly minimalist interior help it stand out. 
Citroen's renewed focus on comfort is welcome in a time where even SUVs are being given sportier traits. The C4 Cactus has more body roll in the corners than other modern crossovers but the trade-off is a comfortable ride, making it a good motorway cruiser. 
The C4 Cactus also proves you can have quirky style and practicality. The lowered roofline doesn't eat into headroom as much as you'd think and boot space is only slightly behind a Volkswagen Golf's. 
4. Mazda CX-30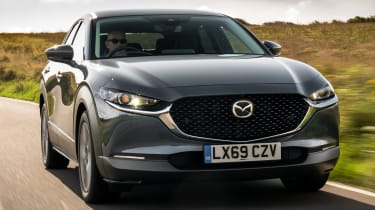 If you're after a family SUV that drives well, you can do a lot worse than the CX-30. There's a sweet balance between ride and handling and there are characterful engines on offer. Responsive steering also gives you a connection that is severely lacking in many of its rivals. Body roll is well contained by SUV standards but don't go expecting MX-5-like handling. 
The uncluttered interior feels more premium than some more expensive German rivals and there's also plenty of space as well. For extra peace of mind it's one of the safest cars ever tested by Euro NCAP.
3. Honda NSX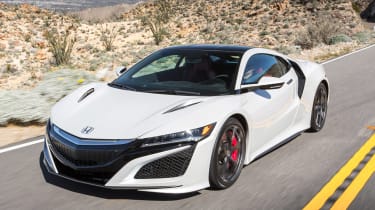 The original NSX proved Honda could engineer a rival to Ferrari, despite poor sales suggesting otherwise. It appears history is once again repeating itself as the new model's 573bhp and clever four wheel-drive system helps it keep pace with the supercar elite performance-wise, but badge-snobbery has played its part and there seems to be reluctance in the quarters that matter when it comes to buying a near-£150,000 Honda. 
The appeal of the first NSX lay beyond its performance as it was the first 'everyday supercar'. This quality is replicated in the new model because in all-electric mode it can run on battery power for short bursts around town and is beautifully easy to drive at sensible speeds. 
2. Mercedes E-Class Coupe/Cabriolet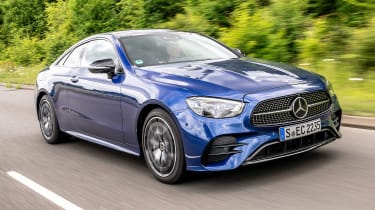 There aren't many rivals to the E-Class Coupe and Cabriolet. Convertible versions of the  BMW 4 Series Audi A5 sit in the class below in terms of size whereas the drop-top BMW 8 Series and Mercedes' own S-Class coupe sit above. As a result, the E-Class Coupe and Cabriolet can often be forgotten about in a niche of their own. 
There's serious performance available in the AMG models and the E-Class platform retains a supple ride quality. It makes Mercedes' mid-size coupe/cabrio a highly pleasant place to rack up miles. The 400 d diesel is our favourite version, combining pace and efficiency with understated looks.
1. Peugeot 308 GTi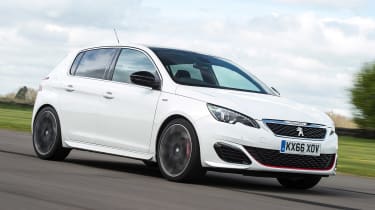 Peugeot knows a thing or two about making a great hot hatch. It has a rich history with cars like the 205 GTi and 106 Rallye and while the current 308 GTi isn't a class leader, it's not far off. If you don't want in-your-face styling like the Honda Civic Type R's, the subtle looks of the 308 GTi will be a very pleasing alternative. 
The way a hot hatch drives is it's most important trait, however, and the 308 GTI impresses in this regard. A 1.6-litre turbocharged engine pumps out 266bhp and a limited-slip differential keeps things orderly in the bends. It's lighter than most of its hot hatch competitors which equates to a nice agile feel on the road. 
Check out our sister site Buyacar for great used bargains…
Source: Read Full Article