Dacia's new seven-seat MPV will be called the Jogger and will be unveiled in Munich at the IAA Mobility show 2021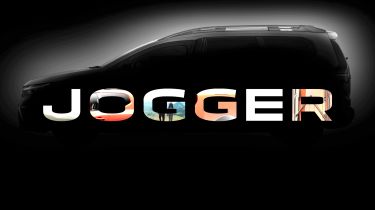 The all-new Dacia Jogger, the replacement for the Romanian brand's Lodgy seven-seater MPV, will be unveiled at September's Munich Motor show next week.
We've spied the Jogger testing before, but these new teaser images from Dacia confirm the car's name and give us our best look yet at the firm's new people carrier. 
New 2022 Dacia Bigster to move budget brand into large SUV market
The car's headlights clearly conform to Dacia's new sleeker design, while the rear lights are reminiscent of Dacia's Bigster concept car. Doing away with the old badge, the Dacia name is spelled out in large letters across the bootlid. 
Dacia never sold its Lodgy MPV in the UK, but if the new Jogger is priced similarly to the outgoing Lodgy then we could see prices starting from around £15,000. This would easily undercut commercial vehicle-based MPVs like the Citroen Berlingo and Peugeot Rifter. The Jogger may also be geared slightly more towards off-roading than typical MPVs as Dacia says it 'evokes the brand's outdoor spirit'. 
Dacia's CEO Denis Le Vot has already confirmed that the Jogger will utilise the brand's CMF-B platform, which underpins the Sandero supermini and will form the basis of every new Dacia model in future.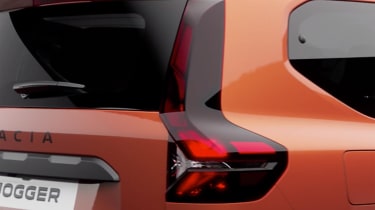 Following the upcoming reveal, Auto Express understands that the UK version of the Jogger will arrive at the same time as the main European launch, which should be in the second half of 2022. The confirmation follows spy pictures, taken earlier this year, that showed right-hand-drive versions of a Dacia MPV undergoing winter testing.
The Jogger is unlikely to be the only seven-seater in Dacia's range in the medium-term. The company will launch a 4.6 metre-long SUV in late 2024 or early 2025 and le Vot said that the car, previewed by the Bigster concept, will have "at least five seats". 
Now read our review of the new Dacia Sandero Stepway. Let us know your thoughts in the comments below…
Source: Read Full Article