2023 will see Alfa Romeo launch a new V6-powered sports car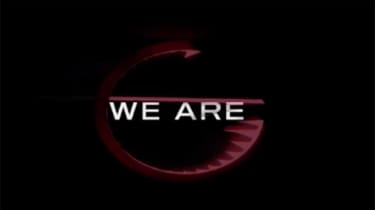 Alfa Romeo has laid out its pure-electric plans for the future, stating it will become an EV-only brand by 2027. Before that happens, though, we'll see the Italian firm launch a combustion-engined flagship sports car that could be called the 6C. 
A teaser video on Alfa Romeo's social media has given us a brief glimpse of the 6C's rear light. The actual cluster looks like a '6' and a 'C' merged together, which would fit the 6C nameplate. That name has been used on Alfa Romeos previously, between 1927 and 1954.
New Alfa Romeo Giulia GTAm 2021 review
The upcoming 6C will be a homage to a slightly newer model, however – the 33 Stradale from the late sixties. We spoke to Alfa Romeo chief executive officer Jean-Philippe Imparato last year, and he hinted at a special pure-combustion-engined sports car project. "Alfa is sportiness. You will see something sporty in the first half of 2023," he said.
"I am on two scenarios: full EV or full ICE. I can tell you [this car] will be a very exciting one, very expensive, very selective. We will probably have some surprising, interesting proposals that will not always be full EV for the coming two years." said Imparato. 
Our exclusive image previews how the new car could look – with plenty of influence from the iconic 33 Stradale. The layout is likely to be mid-engined, with a carbon-fibre chassis, and this will allow for a low, curvy front end, a low roof and chunky rear wheel arches; expect Alfa's traditional telephone-dial alloy wheels to feature as well.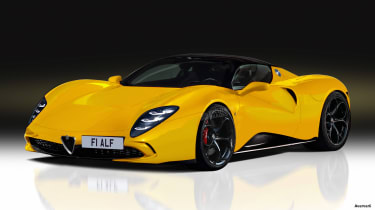 As for a powerplant, the new car could be powered by an evolution of the 2.9-litre twin-turbo V6 as used in the brand's Giulia and Stelvio Quadrifoglio performance models. If that's the case, Alfa may make use of the GTAm's more highly strung 533bhp unit.
Alfa won't stop at sports cars though, as the brand has plans for more special, limited-run models. When asked about the potential for these, Imparato said "The answer is yes. We have to be transparent and consistent, let me say I will not make any new GTA special editions. We sold 500 cars and we will respect this commitment on this kind. We won't bulls**t the customer with a new special edition on the GTA every year, so I will no do that.
"Having said that, if the question is are you working on some very specific, high-level offers, the answer is yes."
Now read more about the greatest Alfa Romeos of all time…
Source: Read Full Article