Kia has found a problem with the Sorento's eCall SOS system, which renders it inactive in the event of an accident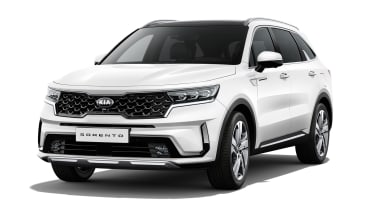 Kia has issued a recall for all new Sorento models built between the 1 September and 14 December 2020, regarding an issue with the SUV's SOS call system.
Normally, when an eCall equipped car is involved in an accident, the system transmits the car's VIN to an emergency call centre, which can then dispatch the local emergency services to the scene. However, Kia found that, if one of the Sorento's airbags is deployed in the accident, the car's SOS function wouldn't contact the emergency call centre, potentially leaving the driver stranded.
Car recalls explained: what should you do if you get one?
The issue affects 965 cars sold in the UK – and Kia is currently contacting affected owners with the request that they return their cars to their local dealership for remedial action. The fix will be applied at no cost to the owner.
Kia says the issue should be quick to remedy, with only a minor software tweak required to get the SOS function working properly. The update will take around half an hour but, due to social distancing protocols, Kia says customers should allocate up to an hour for the work.
Have you been affected by Kia's latest recall? Let us know in the comments section below…
Source: Read Full Article