All-electric powertrain will be only option for next-generation Peugeot 208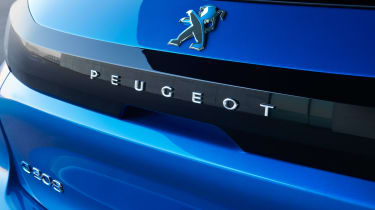 Peugeot CEO Jean-Phillipe Imparato has confirmed to Auto Express that the next generation of B-segment Peugeots, replacing the current 208 and 2008, will only be available with electric power.
The existing 208 and 2008, including e-208 and e-2008 versions, were only launched in 2019 and are available with petrol, diesel or electric power.
Cheaper version of electric Peugeot e-208 could be on the way
However, the next generation – expected in the second half of the decade – will only feature electric versions. "The B-segment and the B-SUV segment next gen after 208 and 2008 will be full EV," Imparato told us.
The decision to go fully electric for the next generation of Peugeot small cars has been boosted by current sales of electrified models, as Imparato revealed.
"Globally this EV trend is increasing each and every month, and each and every week.
"In the last ten weeks of orders we are above 14% [fully electric] on the 208 and 2008. And on the 3008 we introduced at the beginning of December the PHEV mix is at 27%." Peugeot's 2020 sales figures showed that one in ten of its cars sold globally were electrified.
However, Imparato sounded a warning for small cars like the 108, which, unlike other city cars, is still in production with internal combustion engines.
However, increasing costs due to enforced regulations could sound the death knell for models like the 108.
"On the A segment, if you add EV, plus connectivity, plus 5G, plus EuroNCAP, plus other regulations it impacts the affordability of mobility – the initial €10,000 becomes €30,000," said Imparato.
Check out Alpine's plans for electrification here…
Source: Read Full Article