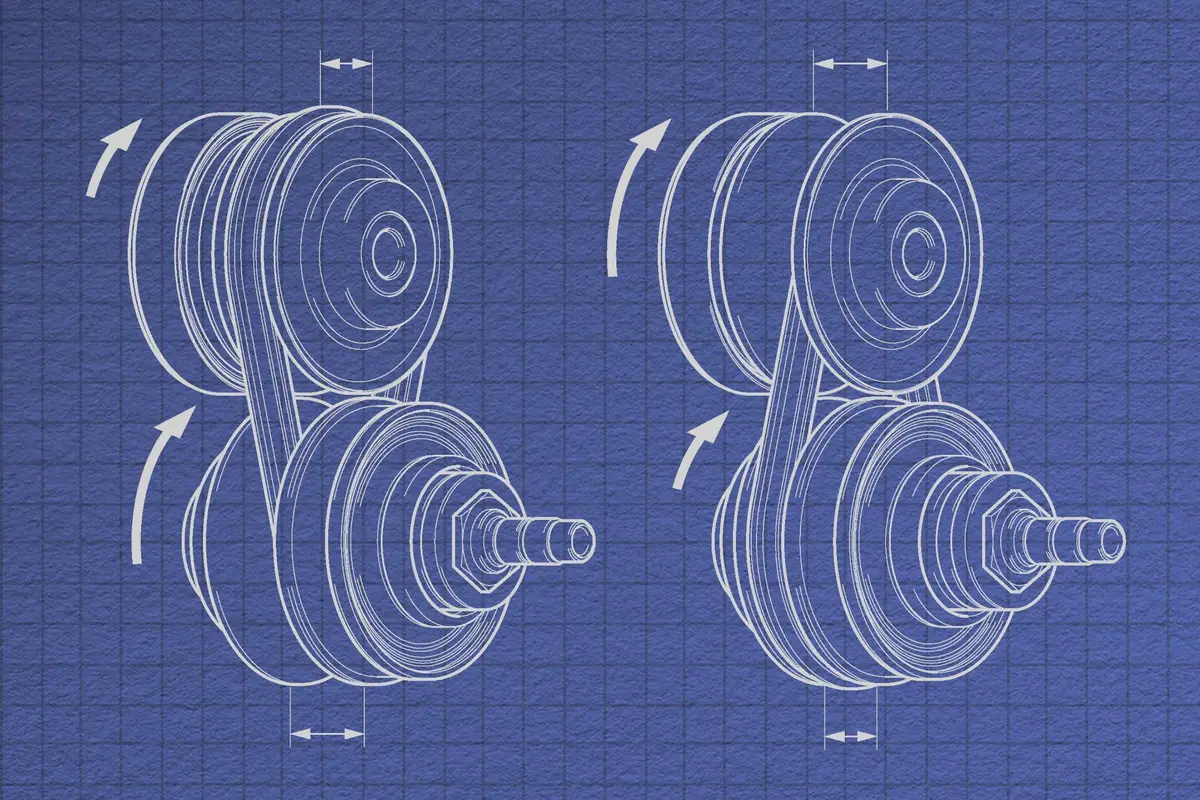 Continuously variable transmissions, or CVTs, are a type of transmission that trades the fixed-ratio gears of conventional automatic transmissions for a system involving two pulleys and an intervening belt or chain, which can infinitely vary gear ratios in real time. CVTs are hardly new; Subaru marketed the first stateside example in the late 1980s. But their usage spans a wide range of automakers: Mitsubishi, Nissan and Subaru employ CVTs heavily across their U.S. lineups, while Honda, Hyundai, Kia and even GM have adopted such transmissions for their smaller engines.
Related: Which Cars Have CVTs for 2020?
Despite having the word "automatic" nowhere in its name, a CVT works much like an automatic transmission. Shift from Park to Drive and the transmission handles the rest, no clutch pedal or shifting of gears required. To reinforce such outward similarities, we at Cars.com often refer to CVTs as continuously variable automatic transmissions.
That said, you may want to modify your expectations. Historically, CVTs gained popularity for their dividends in fuel efficiency and, with the engine more often at optimal rpm, performance. But the effect can make for a nonlinear experience: Engine revs don't always rise in tandem with your right foot, and the sensation of upshifts or downshifts is usually missing. Especially under harder acceleration, it can feel like pulling something heavy using a rubber band — you trying to accelerate, then the drivetrain eventually catching up. You'll often hear a noisy drone throughout, as engine rpm stays high for longer than with a stepped-gear automatic.
The effect is similar, though the formula is often far different, for hybrids and plug-in hybrids. Though some employ fixed-gear transmissions, many instead or additionally employ so-called power-split devices — often dubbed CVTs, electronic CVTs (eCVTs) or even EVTs — with the ability to vary driveshaft speed through their incorporation of electric motors instead of belts and pulleys.
Including the hybrids, which cars offer CVTs or CVT-style transmissions? Below are models that offer it as standard or available for the 2021 model year, bearing in mind that a CVT may come with only one of several engines offered.
Buick:

Encore GX

Chevrolet:

Malibu, Trailblazer, Spark

Chrysler:

Pacifica Hybrid (plug-in hybrid)

Ford:

Escape Hybrid, Escape Plug-in Hybrid

Honda:

Accord, Accord Hybrid, Civic, Clarity Plug-in Hybrid, CR-V, CR-V Hybrid, HR-V, Insight

Hyundai:

Accent, Elantra, Venue

Infiniti:

QX50

Kia:

Forte, Rio, Seltos, Soul

Lexus:

ES 300h, NX 300h, RX 450h, RX 450hL, UX 250h

Lincoln:

Corsair Grand Touring (PHEV)

Mitsubishi:

Mirage, Mirage G4, Outlander PHEV, Outlander Sport

Nissan:

Altima, Kicks, Maxima, Murano, NV200, Rogue, Rogue Sport, Sentra, Versa

Subaru:

Ascent, Crosstrek, Crosstrek Hybrid (PHEV), Forester, Impreza, Legacy, Outback

Toyota:

Avalon Hybrid, C-HR, Camry Hybrid, Corolla, Corolla Hybrid, Highlander Hybrid, Prius, Prius Prime (PHEV), RAV4 Hybrid, RAV4 Prime (PHEV), Sienna, Venza

Not All the Same

Perhaps because of the driving experience, some shoppers may want to avoid cars with CVTs. More than a few of you probably landed on this list because of that. If you're among them, note that not all experiences are the same. Most modern CVTs employ programming to mimic the upshift sensation of a traditional automatic, picking temporary fixed ratios to allow the familiar rise, momentary drop and rise again in revs. These tweaks are nothing less than a small sacrifice of efficiency for broader consumer acceptance. Although such programming can mitigate engine droning, it's inherently inefficient — CVTs are efficient because they lack fixed ratios — so, in our experience, most examples limit such behavior to harder acceleration and high revving. (Thresholds vary, of course.)

More noticeable in everyday driving is the tendency for modern CVTs to fake a downshift. When you step on the accelerator for more power while already in motion (passing slower traffic on the highway, for example), a traditional automatic will downshift one or more gears to send engine revs higher and enable more power. The lead-up can incur lag, depending on the car, but the downshift itself typically comes in a sudden manner known as kickdown. CVTs, by contrast, tend to raise revs in slower fashion, a chief driver of the rubber-band complaint. In response to that, many modern CVTs now expedite such revving depending on how hard you press the accelerator, to give the sensation of a kickdown. Again, thresholds vary, and it's worth noting that such programming once again comes at the expense of overall efficiency.

A third, related, complaint of CVTs involves engine revs taking too long to build — or building in a nonlinear fashion — when accelerating from a stop. Faux upshifts mitigate some of this, but some automakers have gone to even greater lengths to address it. Toyota, for example, has a fixed-ratio 1st gear in the CVT for its 2.0-liter Corolla, something that adds much-needed linearity starting off. In the Corolla's case, it's a well-executed technology that pairs with swift faux kickdown when the car is in motion; we suspect many owners won't even know they're using a CVT. And if such programming comes at the expense of fuel efficiency, the Corolla doesn't show it: EPA-estimated fuel economy for a car thus equipped is an excellent mid-30s combined.

That goes to prove our last point: The CVT is one part of a larger machine, and many other parts affect how you'll perceive it. An excellent CVT paired to a gutless engine, or a strong engine with excessive accelerator lag, may still prove maddening. Before you write off (or embrace) CVTs, remember that the results matter most — and that may depend on a lot more than just the transmission.

More From Cars.com:

Are Manual Transmissions Cheaper to Repair and Maintain Than Automatics?

Automatic Transmission: What You Need to Know

Why Does My Automatic Transmission Act Funny?

What Do the Numbers and Letters Mean on an Automatic Transmission?

Wanna Learn How to Drive a Manual Transmission Car? It's Not Too Late … Yet

Related Video:

Cars.com's Editorial department is your source for automotive news and reviews. In line with Cars.com's long-standing ethics policy, editors and reviewers don't accept gifts or free trips from automakers. The Editorial department is independent of Cars.com's advertising, sales and sponsored content departments.

Source: Read Full Article