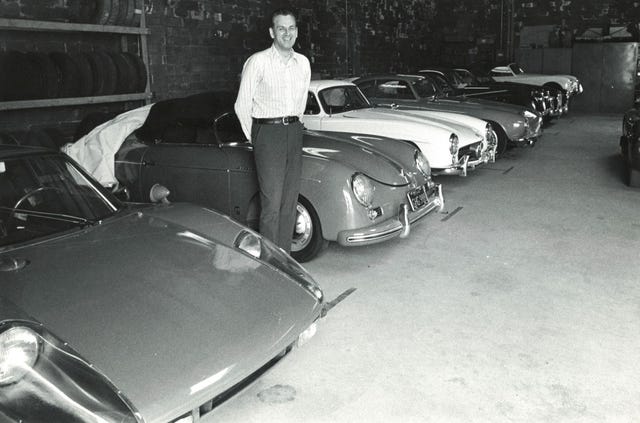 They are 12 very special postwar cars (mostly mouth-watering European exotics, but two American flag wavers), and they will be on display in an exhibit called "Engineering+Design=Passion" at the Audrain Automobile Museum in Newport, Rhode Island, from November 20 to February 20. It's a varied collection—including a 1964 Porsche Carrera GTS (aka 904) with just 1800 miles and a similarly unused 1969 Lamborghini Miura. And it all comes from the garage of one man, Dr. Nick Begovich, a highly successful engineer and philanthropist, who died at age 98 in May of 2020. Audrain paid $10 million for the grouping.
Begovich spent 22 years at Hughes Aircraft, becoming director of engineering, and also served as an executive at Litton Industries. He donated the cars to California State University, Fullerton in February last year, as part of the university's comprehensive fundraising campaign to benefit its Center for Gravitational-Wave Physics and Astronomy. It was the largest gift ever to the facility, and the single largest cash gift to the university itself.
The availability of the extraordinary grouping came to the attention of collector supreme Jay Leno, who passed the tip on to his close friend, Donald Osborne, CEO of the Audrain. "A number of people were interested in one or two cars in the collection," Osborne said, "but Dr. Begovich and his wife, Lee, had an interest in keeping them together. We agreed." A few days after the letter of intent was signed, Osborn was in California loading up the cars for the trip east.
The cars represented a lifetime of collecting, and many were bought new and stored at Begovich's facility in Fullerton, where he tinkered. According to Osborne, Begovich "bought the cars because of the engineering and design solutions they addressed. And he loved the aesthetics." But he also lived close to work and didn't drive all that much—most of the cars are very low-mileage, and had been static displays for decades.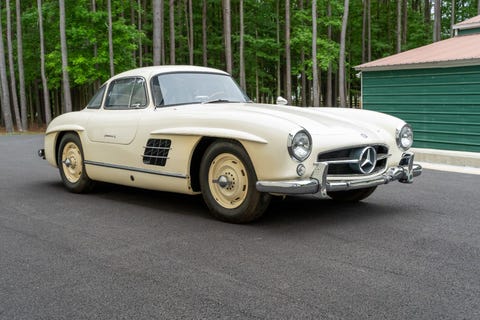 Leno told Autoweek that he knew Begovich fairly well, and went to see him and his collection a few years ago. "He was an engineer and a real car guy," Leno said. "He was one of those people who was in great shape until the end—we should all live like that."
The 904 is historically significant, and is one of the most original examples of Porsche's first fiberglass car—built for the road and the track. Begovich's example, bought new and picked up in Stuttgart, even has a Webasto gas heater for creature comfort.
The collection features, in addition to the Miura and 904:
The two American cars in the collection are a 1962 Chevrolet Corvair Monza Spyder coupe—Begovich was fascinated by the turbocharging and rear-engine layout—and a 1970 Chevrolet Camaro SS. That latter one had sentimental value—it had belonged to his late first wife.
The cars were stored inside in California and were in reasonable condition with inflated tires and perhaps the occasional oil change. Osborne said, "They weren't 'barn finds' by any means. But many hadn't been driven since the 1980s and weren't really prepared for long-term storage. They all had to be recommissioned, because our cars have to be running and driving."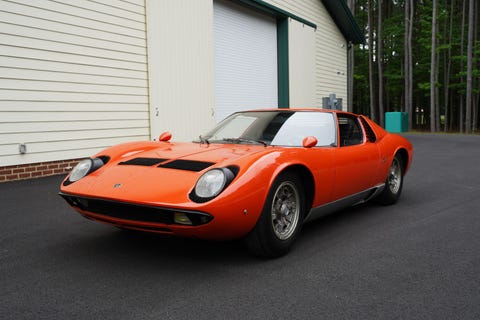 The Bora presented some of the biggest challenges, because it had a blown head gasket, which made a mess of the engine. Some engine parts had been borrowed from the ATS to make castings, and returned in a box.
The collection was fanned out to restorers around the country, and is now back together, with the exception of two highly exotic Pegasos (one a rare lightweight competition car) that are still under restoration. They'll be represented by art and photographs at the Audrain show. Post-show, all the vehicles will be used for Audrain videos and at events.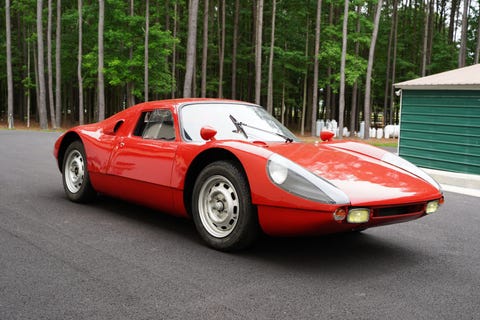 Begovich kept everything, including his correspondence with Ferruccio Lamborghini and Porsche about the 904, plus a letter from Sir William Lyons of Jaguar complimenting him on his XK120M purchase. There are also receipts for his car magazines—Begovich was an Autoweek subscriber.
For his part, Leno is happy with his Talbot-Lago. "They built less than 40 of them," he said. "By the early '50s French coachbuilding was on its way out. This is a 4.5-liter, six-cylinder car, and at that time vehicles with larger engines were heavily taxed. So it's just rare, and from the era when you could drive a car to the race, win, and drive home. You can't do that anymore."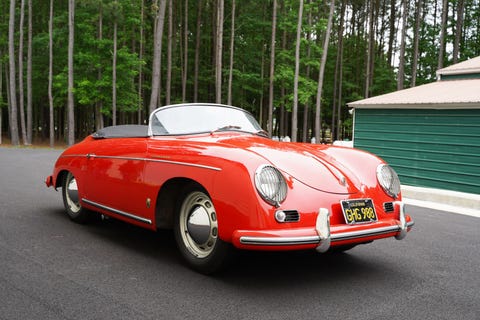 The Talbot-Lago had been stored since 1965, full of gas, so the tank was problematic. The work Leno and crew did wasn't a restoration, but a sympathetic effort to get the car roadworthy again. "The engine had zero compression, but the rings loosened up after we filled the engine with auto transmission fluid and let it sit," he said. "Now it runs fine. We bombarded it with hide food, and now the leather is supple again. It's a wonderful car to drive."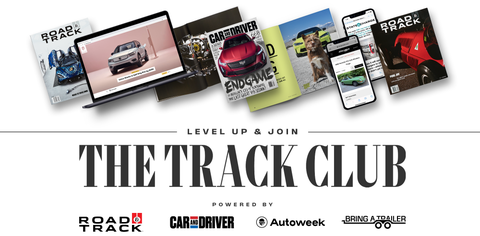 Source: Read Full Article