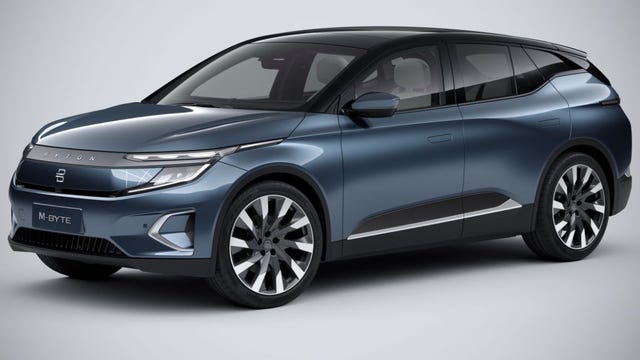 If it seems like Byton has been unveiling its M-Byte electric crossover for the last few years, that's because it has. The car Byton calls "the world's first smart device on wheels" has been shown at both the Frankfurt and Guangzhou auto shows in 2019, and a year ago at the Consumer Electronics Show in Las Vegas. The Chinese-owned EV startup was formed in 2017 but suspended operations last summer due to financial struggles worsened by the pandemic. Now it looks like help is on the way, as Taiwanese electronics giant Foxconn, which is among Apple's main iPhone makers, has taken a major stake in the struggling EV start up.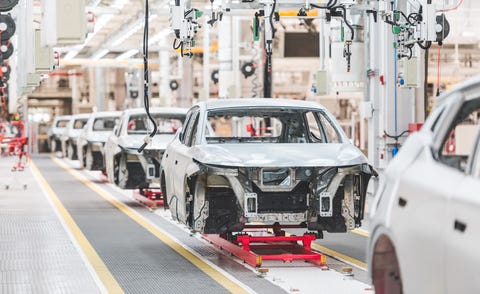 The reported $200 million deal allows Foxconn to help Byton with manufacturing and technology expertise, and gives Byton access to Foxconn's suppliers. The move also gets Foxconn another step closer to the EV business after it signed an agreement in January 2020 to establish an EV joint venture with Fiat Chrysler Automobiles.
Foxconn manufactures around 40 percent of all consumer electronics worldwide, and in addition to Apple has made products for Nokia, Nintendo, Sony, and Microsoft. As it looks to diversify, Foxconn has said it finds the growing EV industry attractive. It has already manufactured parts for firms including Tesla.
Foxconn has shown its MIH Open Platform, an EV platform Foxconn claims can be used for both sedans and SUVs. Foxconn has invited other automakers to use the technology and says it wants the platform to be "the Android operating system of the EV industry."
The M-Byte shown at CES was a battery electric vehicle with a choice of 72-kWh or 95-kWh battery packs offering ranges of 267 or 342 miles, respectively. Byton said then there would be two powertrains available: 268-hp RWD and 402-hp AWD. The M-Byte rides on the MIH Open Platform.
More than any other feature, Byton touts the M-Byte's connectivity and infotainment. Byton's strategy is to make money not on selling cars but on selling movies people watch in cars. To that end the M-Byte's 48-inch infotainment screen is officially known as The Byton Stage. It's a one-piece horizontal curved display with 4K resolution.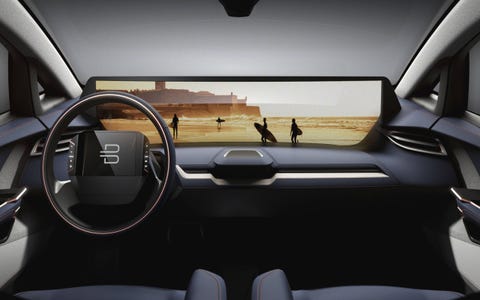 Byton said 40 percent of car owners would switch car brands for better connectivity. In China, where the M-Byte is expected to go on sale first, that number is 65 percent. If it actually does one day go on sale, Byton promises in-car modems that can accommodate 5G connectivity in the car and OTA (over the air) updates on software.
Foxconn's growing EV interest comes around the same time as Apple is rumored to be once-again showing renewed interest in the car business, with plans to launch its first EV by 2024.
Coincidence? You decide.
Do you think Byton will ever launch a car? Sign in for the comments and let us know
Source: Read Full Article