Four more car models will follow the Kia Seltos to the Indian market. That is according to H W Park, CEO & President of Kia, when he spoke with carandbike on the sidelines of the Kia Seltos world debut event in New Delhi. Park promises that Kia will waste no time in introducing new models to India, since he believes the brand needs to make good on lost time, given the late entry to this busy and large car market. So the commitment he makes is for Kia India to launch one new model every six to nine months, once the Kia Seltos has made its market debut. That happens in August 2019 here in India – and that means the second model should arrive by February 2019 at the earliest.
Kia's plant in Anantpur boasts of an annual capacity of 3 lakh units
Park says, "We have come too late (to India). Why we invested $1.1 billion in India – with our plant construction? We are confident to succeed in India. Today, we just now launched the Seltos. From Seltos we launch 4 models within 2 years. And we can reach 3 lakh cars in 2 years." That is a reference to the 300,000 units annual capacity of the Kia plant in Anantapur, and the company expects to hit sales in equal measure by 2021 according to the CEO. The company's total investment in India has crossed a billion dollars as stated by the CEO – and while a big chunk of that has gone towards the new plant, it has also invested in marketing and network, besides hiring staff and setting up its India offices.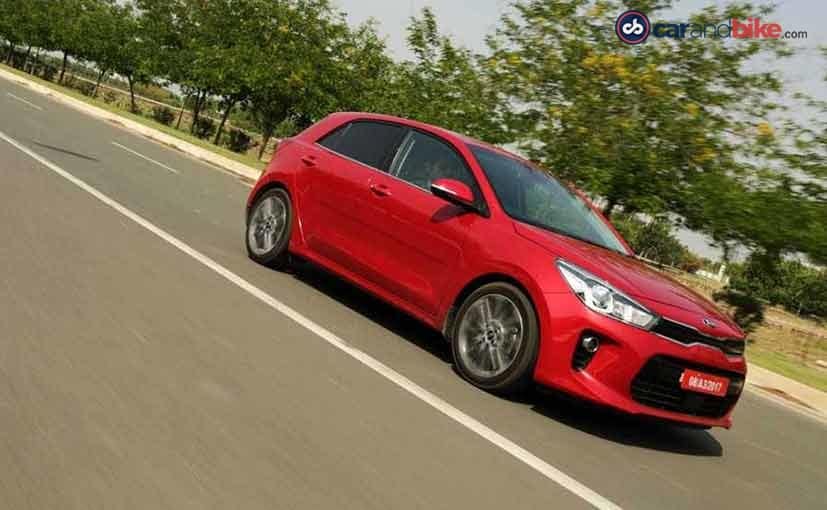 The Kia Rio is a likely candidate to enter the market and address the premium hatchback market
While the Kia Seltos launches in August this year, expect two new models from the company in 2020 and 2021 respectively. Kia has said it will hit the ground running with what its claims shall be the biggest dealer network of any new brand entrant to India. The company has 265 touchpoints already up and running as of today. An additional 35 will open doors by 2020, and the number shall hit 350 by 2021. MG India – the other new brand entering India simultaneously – is starting with 120 dealers, which will expand to 250 by September. By comparison, Hyundai which has been in India for two decades has 498 dealerships across the country.
The Seltos will lead the charge for Kia in India
Kia is a part of the Hyundai Group and so that means along with Hyundai Motor India, the two brands will aim to account for over a million car sales annually in India by 2021. Hyundai has been aggressively expanding its portfolio in India off late, and Kia also expects to get into high volume segments at double speed. The company will address the MPV, subcompact SUV and hatchback spaces as a priority. But Kia does not rule out an EV or electric car for India in the near future as well. As you may recall, Hyundai will launch its Kona EV in India early next month too.
Source: Read Full Article