The trip involved Bangalore traffic, 4 lane highway and 2 lane Western Ghats.
BHPian Nahcus recently shared this with other enthusiasts.
After receiving the delivery, I took Hector on a long drive over the weekend. I had my apprehension about the fuel efficiency of the car hence I had opted for manual over automatic.
The trip was from Bangalore to Sringeri (340km) and return. Two adults and two kids with completely filled boots during the onward journey and on return I was alone in the car with the boot half filled. I covered an overall 715 km during this trip and it involved Bangalore traffic, a 4-lane highway and a 2-lane western Ghats road. AC was always on L1/L2 during the trip. There were a lot of barricades and checks on highways due to the assembly election. I tried to keep the speed around 80 during my highway run as I was trying to get the best possible mileage.
I was able to cover the trip in one full tank and I had spent 53 litres of petrol (Full tank to full tank). So I got overall fuel efficiency of 13.5 km/l which is similar to what I used to get on a Fiat Punto on the same stretch. For such a big car, I was not expecting this mileage.
But in Bangalore city traffic, I have been receiving 9-11 km/l.
Based on my limited usage, Mileage as per MGiSmart App is 1 to 1.5 km/l higher than the actual mileage calculated using full tank to full tank. Also, the App has a bug where it will skip some portion of the trip (data for the 70 km stretch is missing on the return journey).
Few Photos of car.
Mileage as per MGiSmart App: Bangalore and 4-lane highway during the early morning
Mileage as per MGiSmart App: Western Ghats (Chikkamagaluru towards Sringeri)
Mileage as per MGiSmart App: Sringeri to Hasan covering the Western Ghats and 2-lane highway.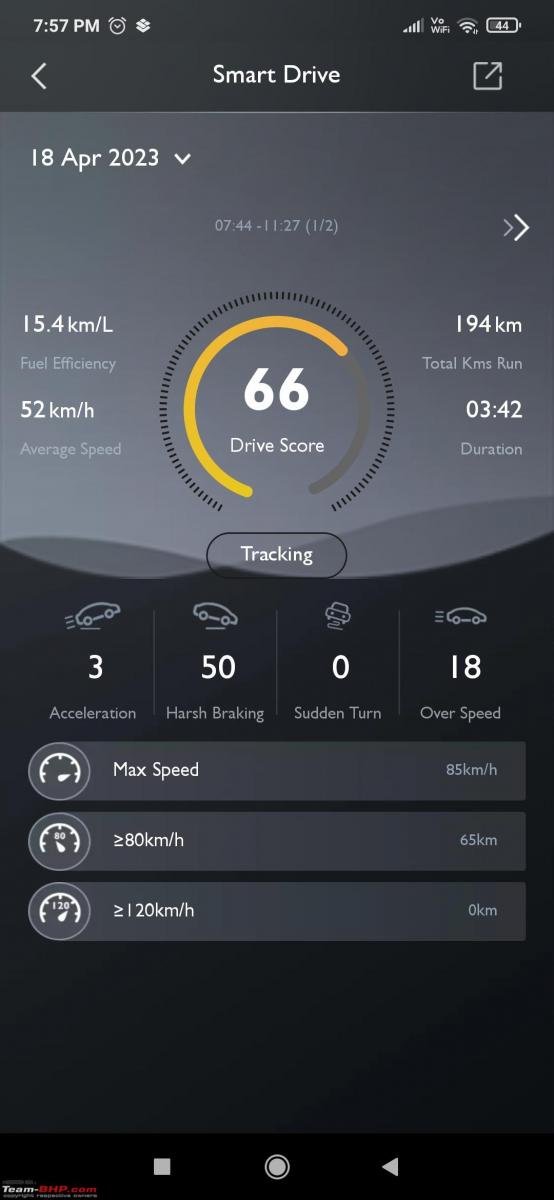 Mileage as per MGiSmart App: Reaching Bangalore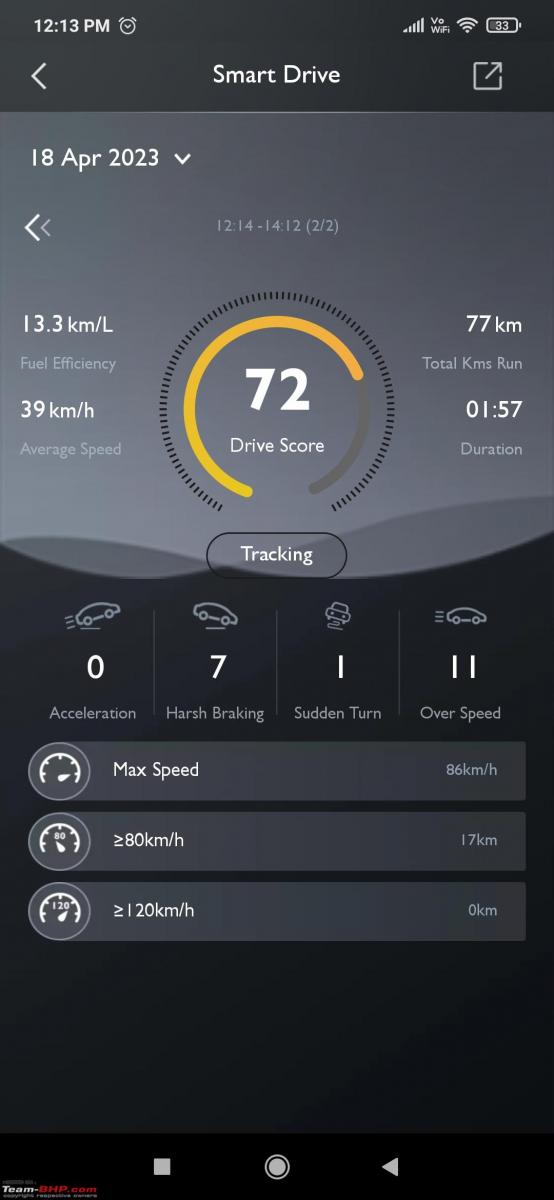 Mileage as per MGiSmart App: Bangalore during peak traffic
Check out BHPian comments for more insights and information.
Source: Read Full Article