Speed was slow, not more than 10 km/h, I heard a loud noise and then dragging of the stone. Stopped the car, tried to move the rock but could not.
BHPian KumarS recently shared this with other enthusiasts.
I had heart in mouth moment today in HSR, Bangalore. This is 2nd misfortune with my Zest this month (already) . First one here.
I was taking left turn having a park on left hand side. Some construction work was going on for park, I could see the sand on road but was not aware of rocks, just after the sand. Right at T junction, in front there were car parked in front of house, two tires of the cars on road ( This has become normal, no matter what area you live). I could not take big turn because of cars and did not assume worst , the presence of rocks, and rocks were not small.
Red markers are rock in below picture.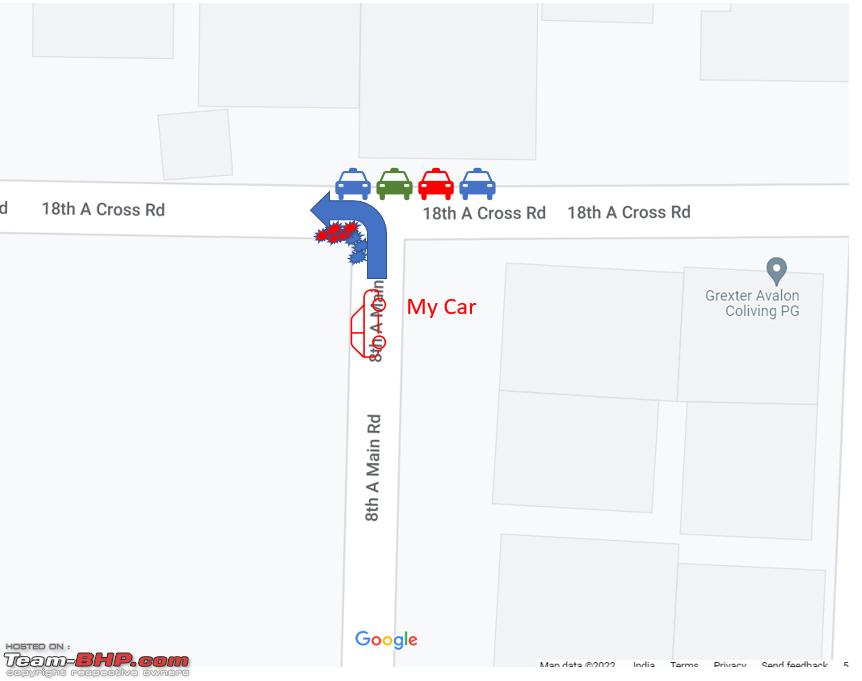 The outcome: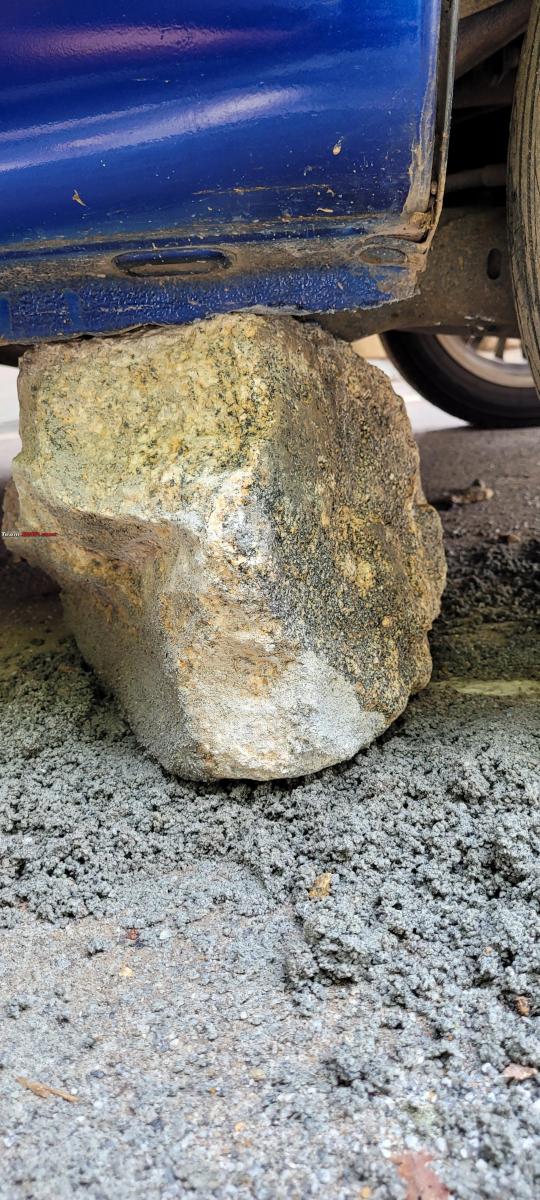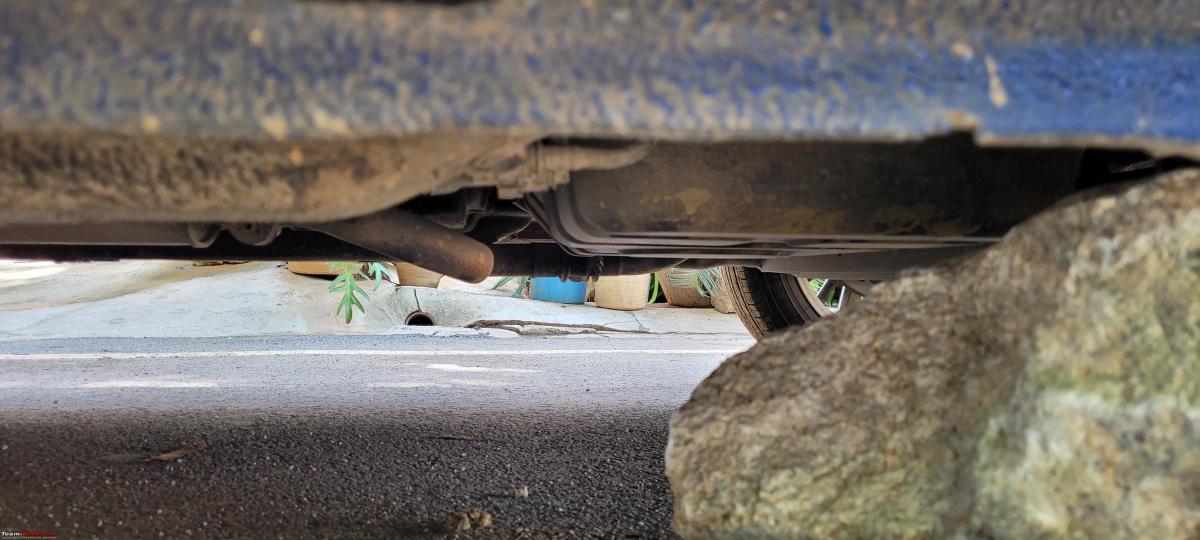 If you follow the white marker on road in above pictures, road is quite narrow, only one lane. My back left tire right above the left white line.
Right side white line can be seen in last pic to gauge the width of road.
Speed was slow, not more than 10 km/h , I heard loud noise and then dragging of stone. Stopped the car, tried to move the rock but could not.
Had to use jack to remove the stone.
It was a very big and should not have been thrown on road.
Was trying to check the damage then I got to know that sharp edge of stone was just few inches away from fuel tank.
Some deep scratches have been marked and running board is almost ruined.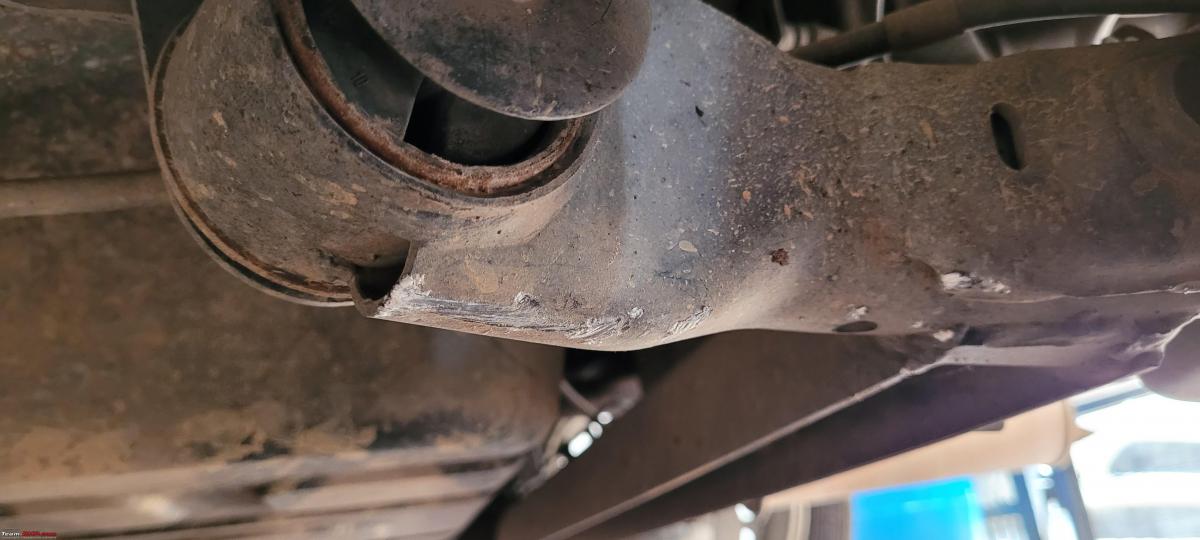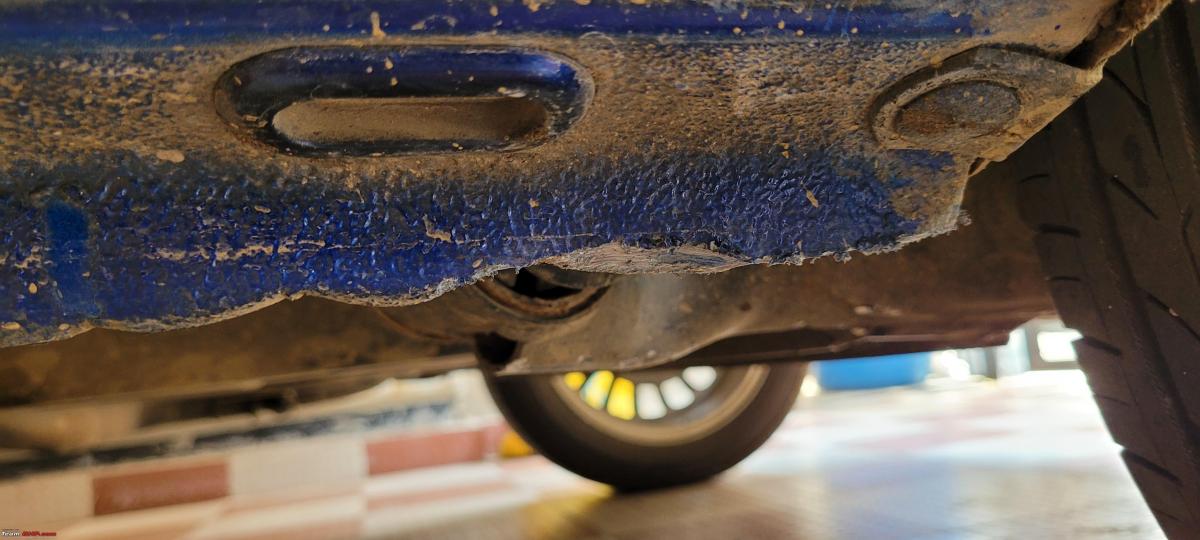 I compared the Right hand side to asses the situation, did not find much difference other than scratches.
Right side: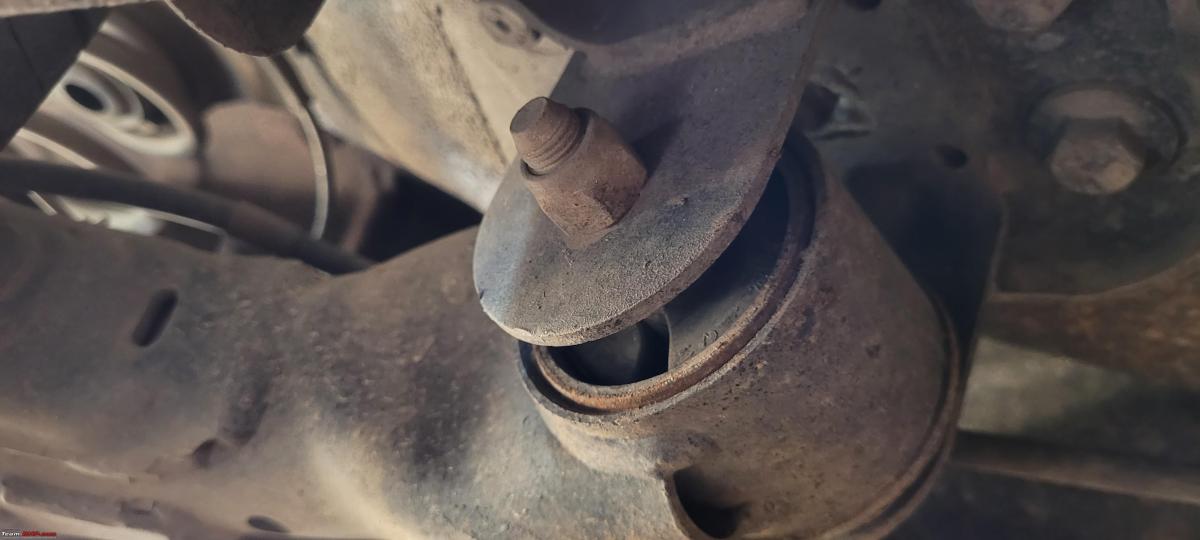 Shall I visit ASC or go for wheel alignment. I drove the car home (1-2 km ) and did not find anything strange. Not sure about high speed behavior yet.
Here's what BHPian dhanushs had to say on the matter:
It's hard to assess the damage from close-up photos. But, considering the situation you've explained, I'm guessing the damage should just be superficial.

Don't fret, enjoy the car and watch for boulders in sand next time.

Also, the thread title says the tank is pierced?
Here's what BHPian SS-Traveller had to say on the matter:
Going by the pictures, you don't have any damage apart from the scrape marks, which can be painted over to prevent rust. Your fuel tank was not touched, so the thread title is misleading. Since the (IMO mild) impact happened on the mounting point of the rear suspension trailing arm, the worst that can happen is a slight change in rear wheel alignment. Any good wheel alignment shop with a machine that can check 4-wheel alignment can do it, but I'd strongly recommend that you have the alignment checked out (and corrected if required) with the best shop in Bangalore to my knowledge, which is Madhus Tyre Centre.
Here's what BHPian Jeroen had to say on the matter:
As others,have pointed out, looks like you got,very lucky. Mostly just some scrapes.

As for the alignment go with SS Travellers advise. Unless the car drives differently there is probably nothing wrong, but it makes sense to get it checked out.

Jeroen
Read BHPian comments for more insights and information.
Source: Read Full Article