Rider seat is plush and non-existent stock pillion seat. Pillion feet position is much better than the INT/GT650 twins.
BHPian surajonwheelz recently shared this with other enthusiasts.
Nitty gritty observations from an Interceptor 650 owner:
Cheers to BHPian waspune for taking me along to see the Super Meteor 650 after our weekend breakfast ride.
I felt the seating position was manageable and I could operate the foot brake. The heel-toe gear shifter needs some adjustments to place your foot in such a manner that it doesn't interfere with it over bumps! Rider seat is plush and non-existent stock pillion seat. Pillion feet position is much better than the INT/GT650 twins. The finish on the chassis is too good, hats off to RE for pulling off this finish on a production bike!
Here are my finer observations: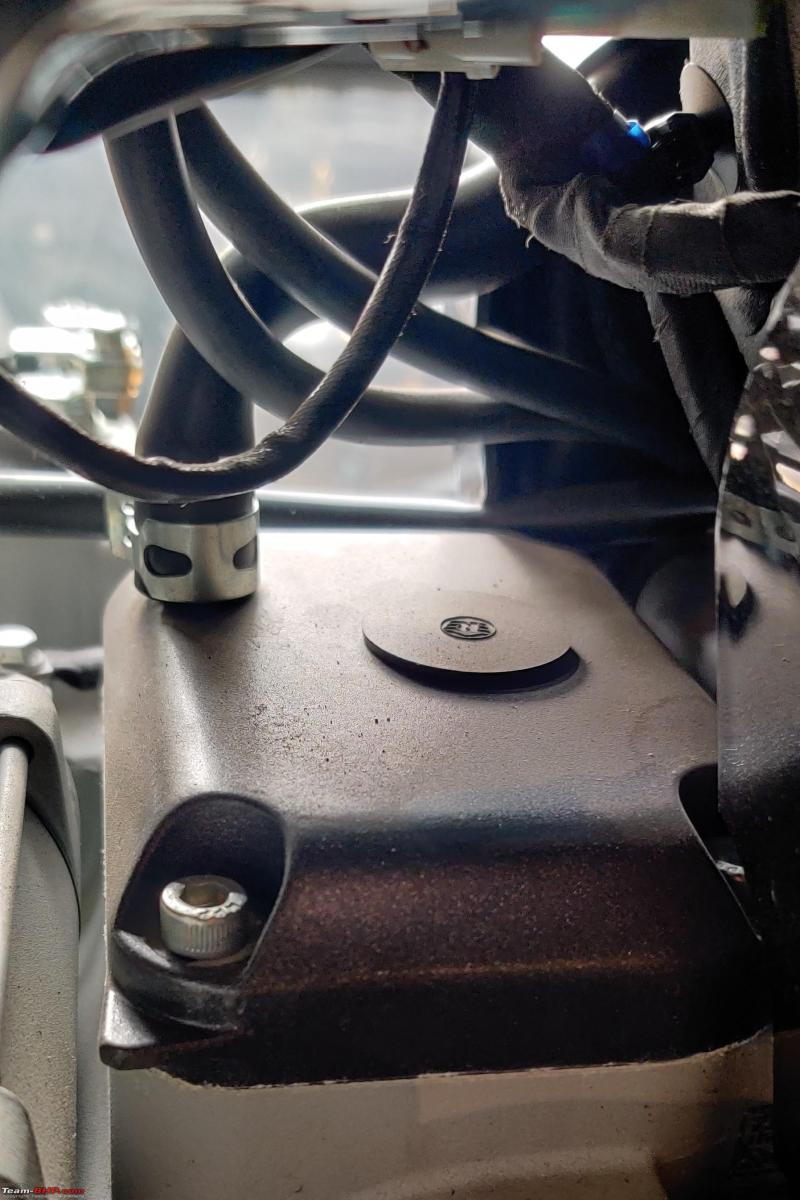 This cover is also finished in black and has a rubber cap. This is where water accumulates after a wash in our 650s. On checking a newer GT650, it also had the rubber cap. Thankfully atleast something is passed on to the 650 twins!
Notice how big the rear disc appears in comparison to the rear wheel. The SM650 was placed against the showroom glass, hence getting to the RHS needed some flexing.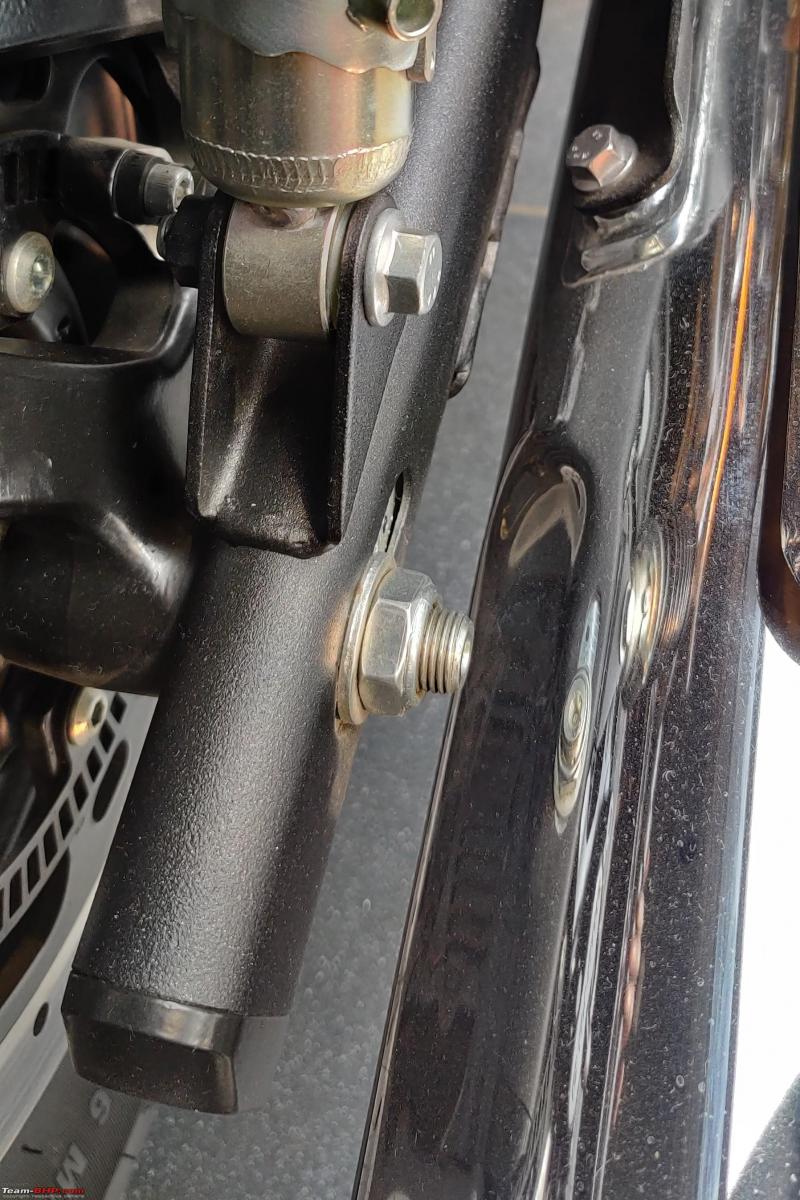 What a beautiful chain adjusters/finisher at the end of the swing arm. This is available as an aftermarket accessory for the twins, RE has an eye on them it seems.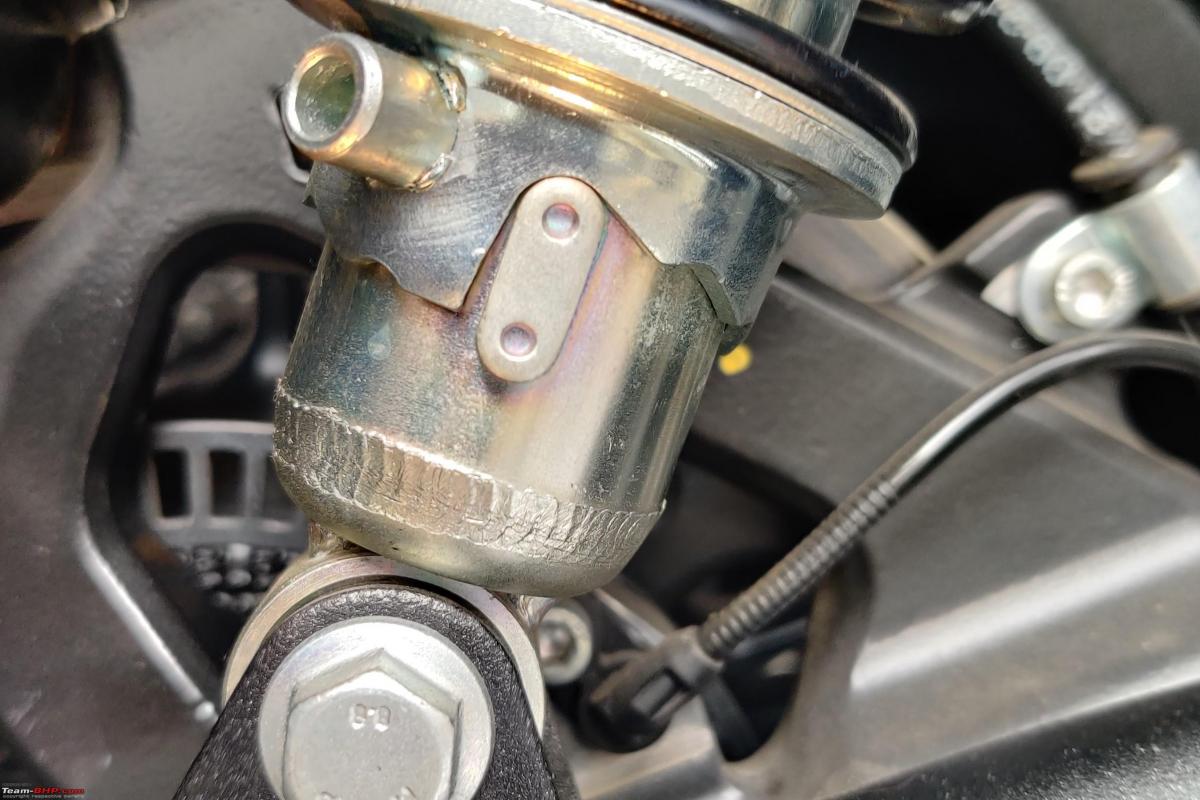 The rear suspension is at its softest setting. It has new circular notch to adjust it, I assume.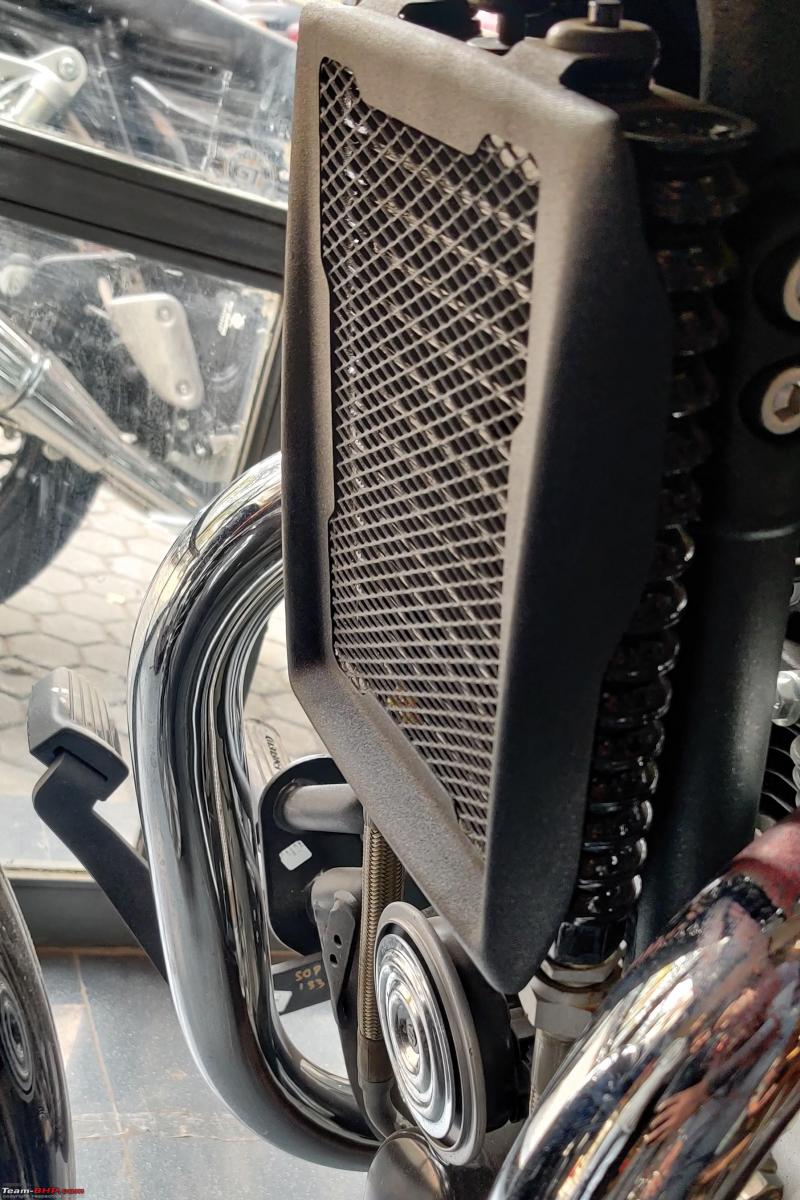 Bigger metal radiator guard for the oil cooler, no need of an aftermarket accessory here. SM650 gains some and looses a horn from the INT/GT650. Single horn should be adequate though.
The mudguards are made of metal with the beautifully finished bracket which doubles up as a deflector to the exposed USD forks.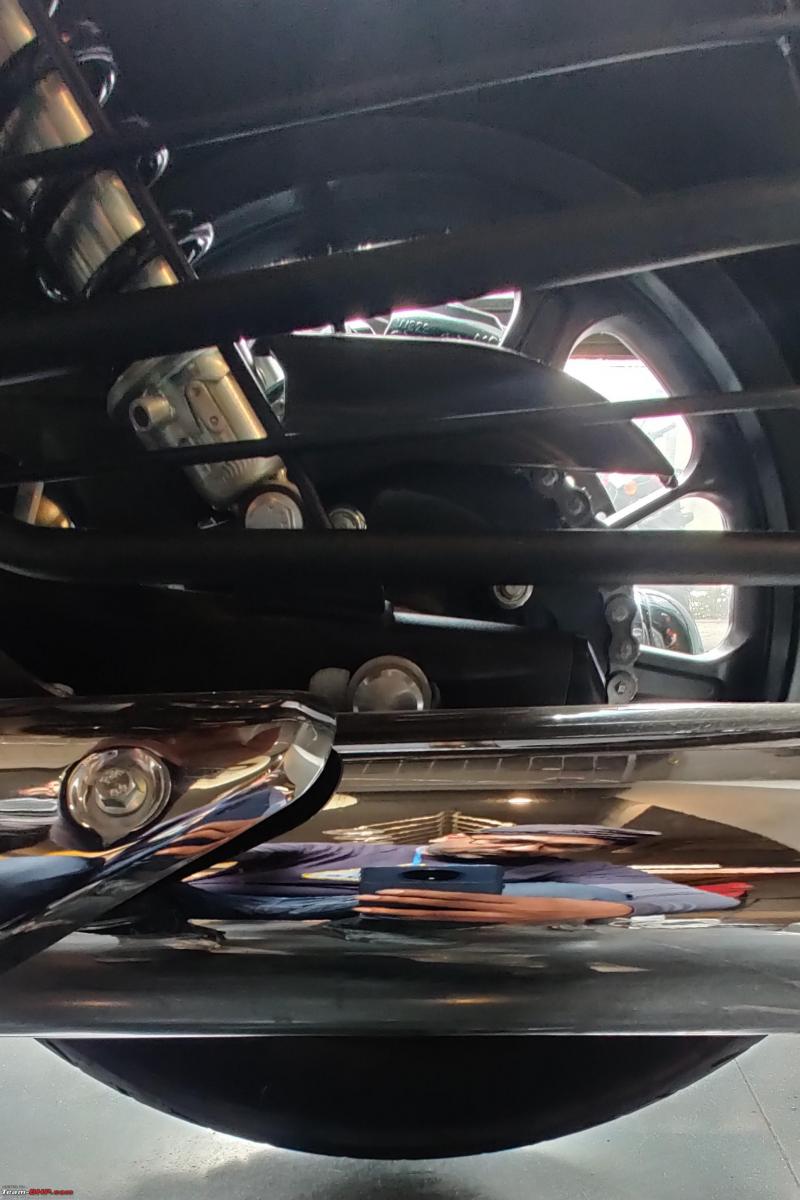 I suppose, the axle when required can't be removed without removing the LHS silencer. When changing tyres better go to a proper garage.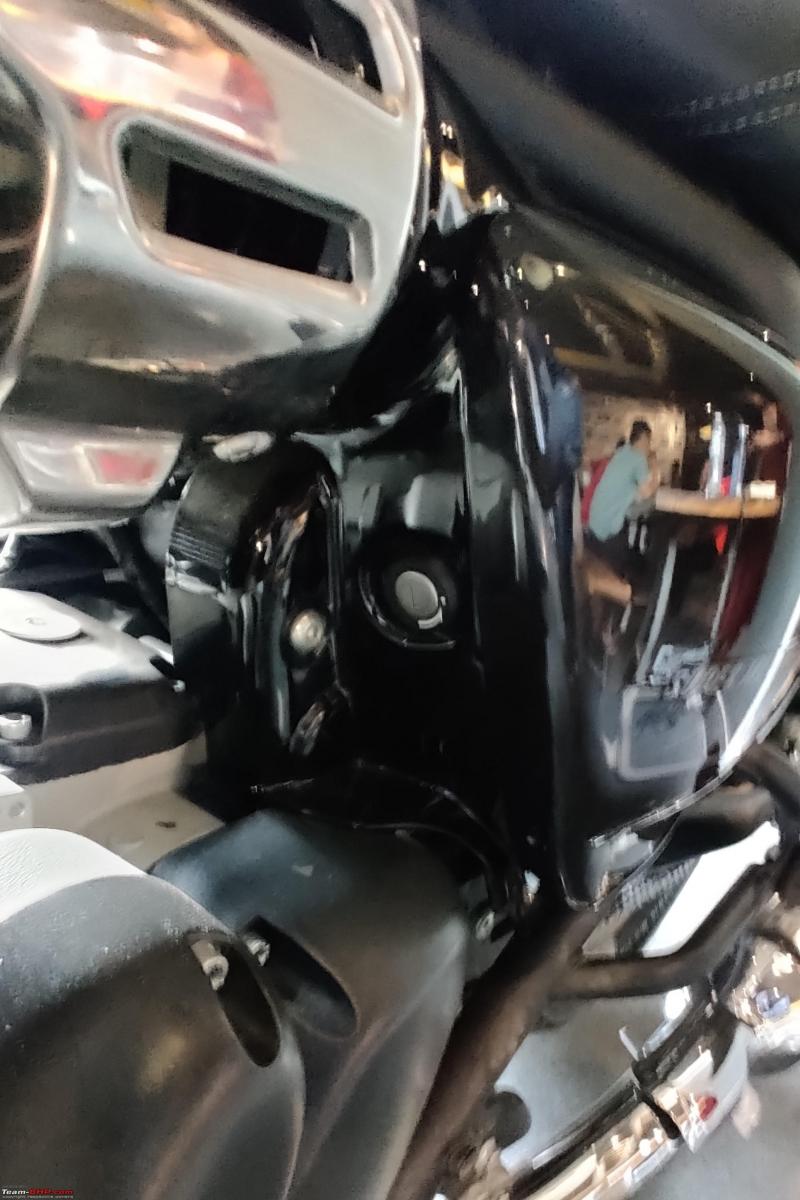 LHS panel had a lock, the air-filter should be this side.
RHS panel is bolted on. May be the battery will be accessible from below the seat. We didn't fiddle around.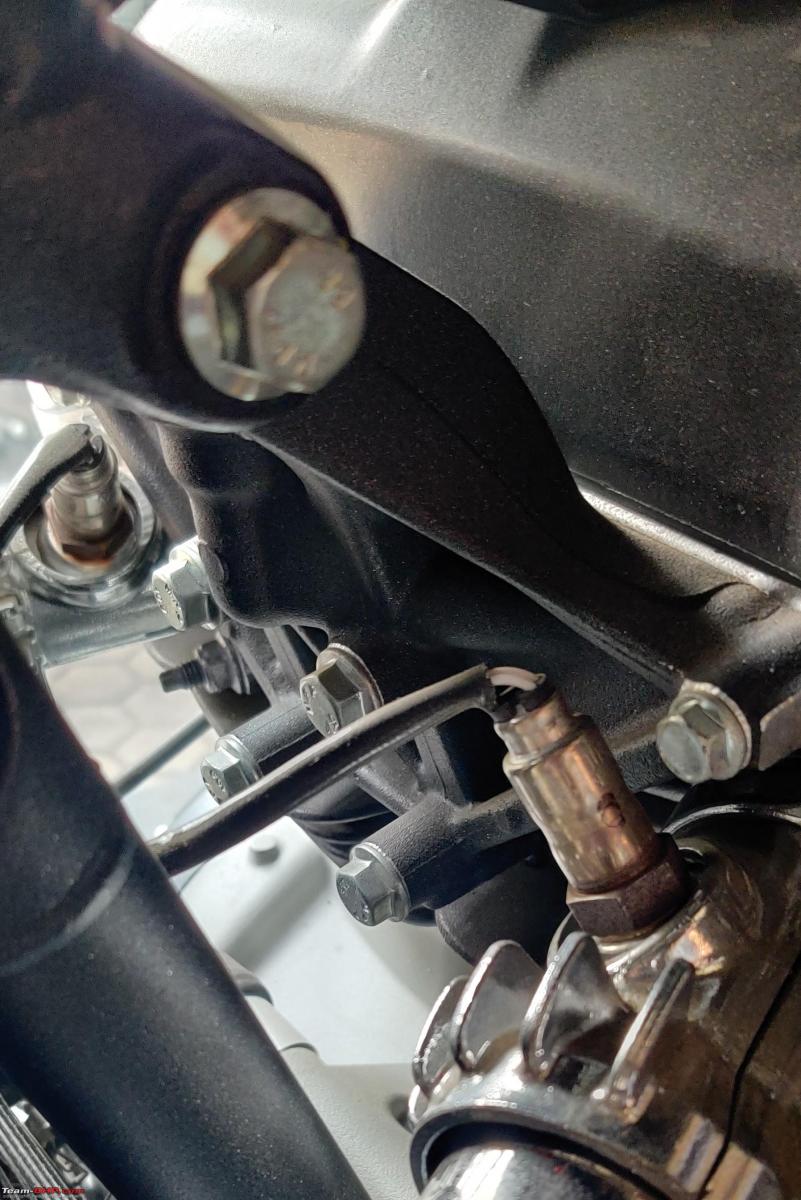 The SM650 engine mount is totally different from the 650 twins. These 5 bolts are new for the parallel twin engine.
The chassis joint remains. The dealer had already left some burnt marks on the down pipe, must be packing material.
This is a substantial package overall. Some minor misses are present like the non-led indicators! I left the showroom smiling and feeling happy for RE. This also leaves us enthusiasts with a positive vibe for the upcoming (650) bikes on this platform from the RE stable.
Happy cruising.
Check out BHPian comments for more insights and information.
Source: Read Full Article