Trust me when I say this, the car even in Eco Pro mode can easily outperform most of the cars out there on the road.
BHPian Rachet recently shared this with other enthusiasts.
Hi All,
Setting off on road trips at every window of opportunity has become a part of my life for the past 1 year after buying the 630d. Covering hundreds of kms each day has never been so easy and comfortable. Just got back after a 2000+ kms road trip spanning 6 days and wanted to share some information on the roads I have travelled and how the car performed with respect to fuel efficiency on different roads and traffic conditions.
I have captured the whole experience in a video.
Here is a map indication of the places and routes I covered.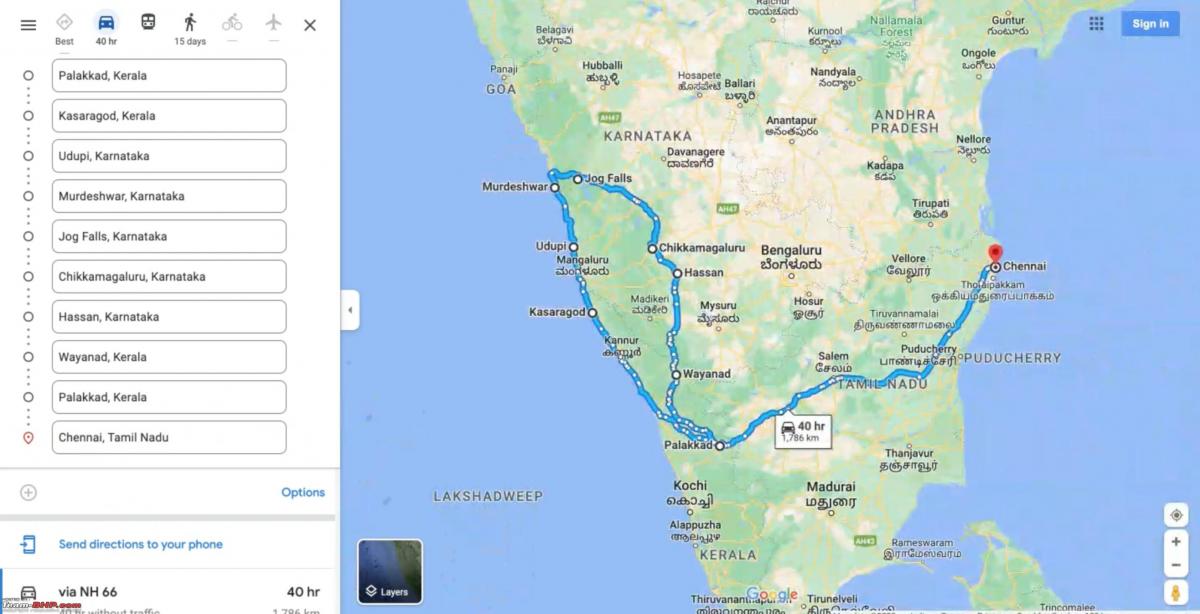 So I kicked off the journey from my native Palakkad in Kerala. I had decided that my first place of stay should be Kasargod which belongs to the northern part of Kerala. It is a 283 kms journey to Kasargod from Palakkad through Calicut -> Kannur.
Even if it feels like a 280 kms journey is not a big deal, it took me a whopping 8 hours to reach Kasargod because of the road conditions and traffic. Highway work is in full swing from Calicut to Kasargod. The usable NH is narrow which takes out any chances to speed up the journey. Traffic blocks are inevitable and senseless driving of buses adds to the already messed up traffic.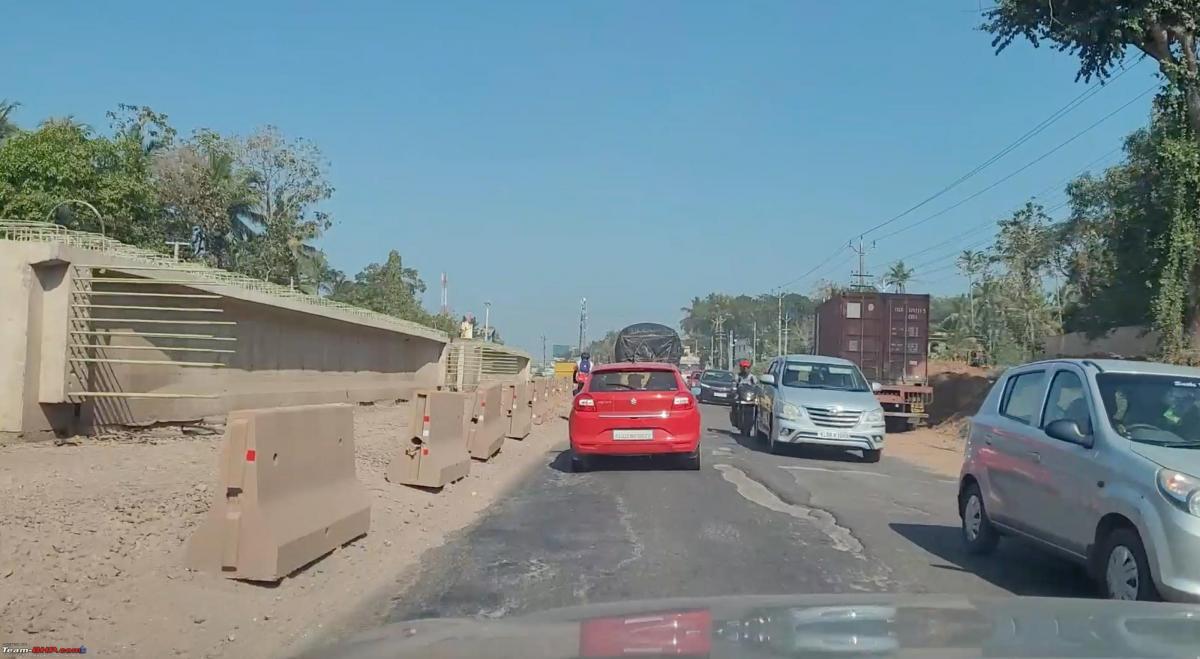 The driving information showed 13.9 km/pl after reaching my destination. Not bad numbers considering the kind of traffic blocks and road conditions I witnessed on my way.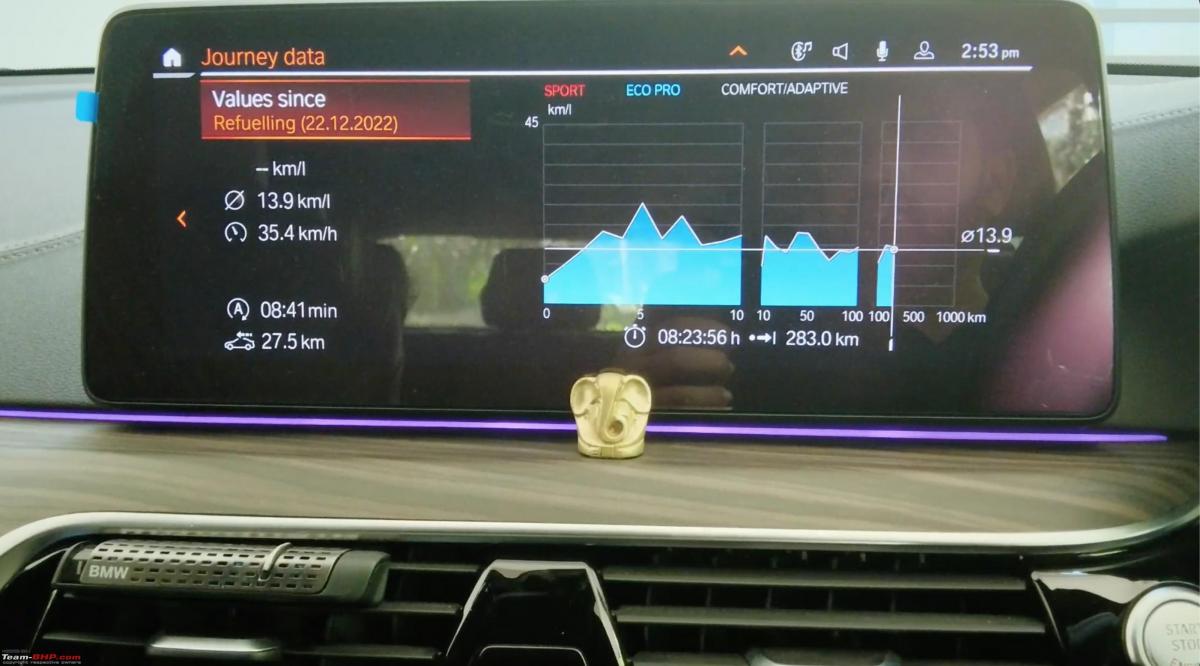 The main attractions were the Bakel fort and the beach where luckily a 9-day beach fest was going on.
I had planned my next stay at Jog Falls, Karnataka. The plan was to cover Mangalore, Udupi and Murudeswar on my way to Jog Falls. Again a 300 kms journey but the roads were not that bad and were able to cover the distance just fine even with a couple of stops, one at Udupi and another at Murudeshwar where we spent a good amount of time.
Driving through the coastal road from Mangalore to Murudeshwar is a delight. Would any day recommend the road to anyone?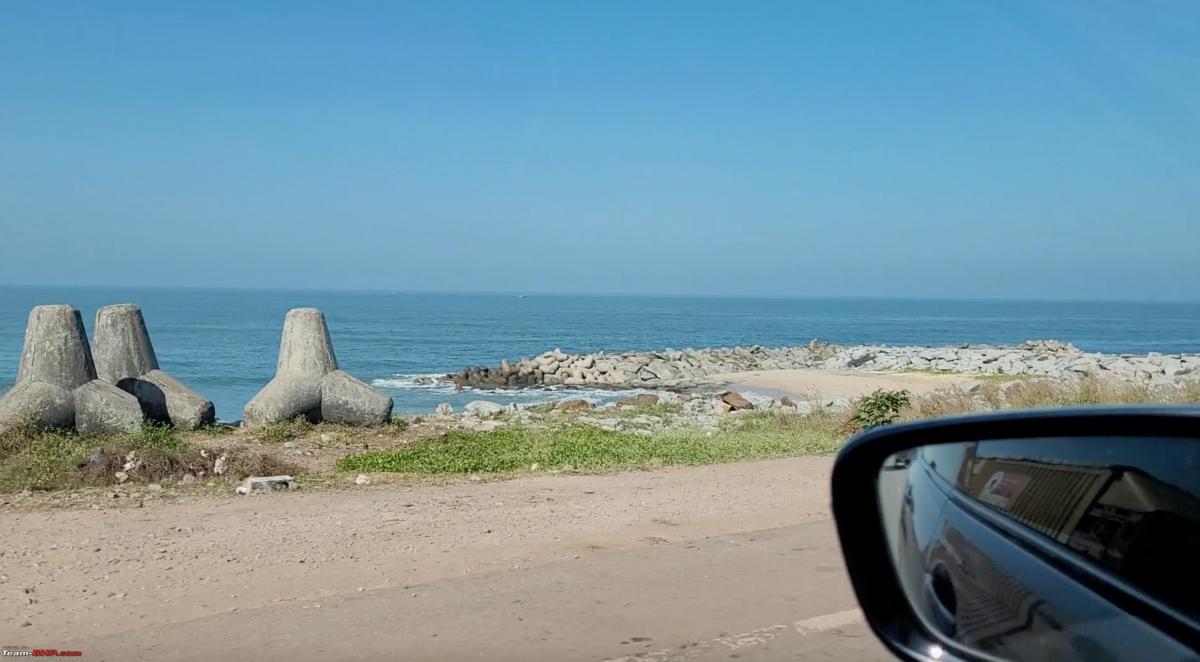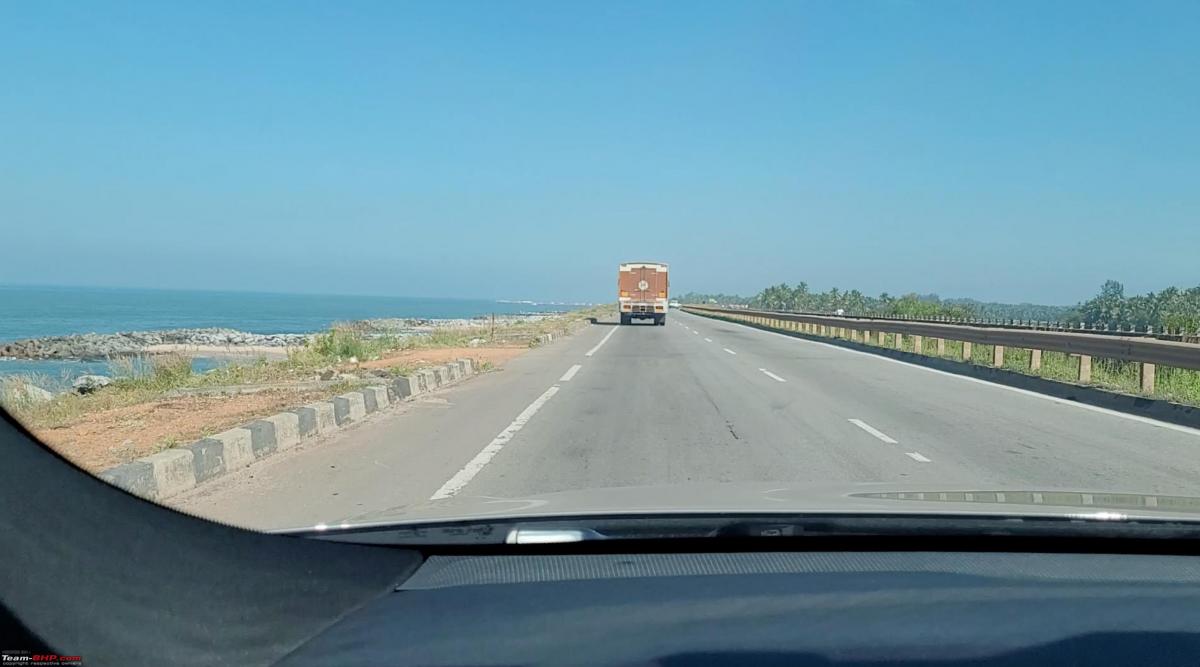 Murudeshwar was crowded as it was the holiday season and it took us a good amount of time to reach inside from the highway. Getting hold of a parking space inside was even more challenging because of the traffic.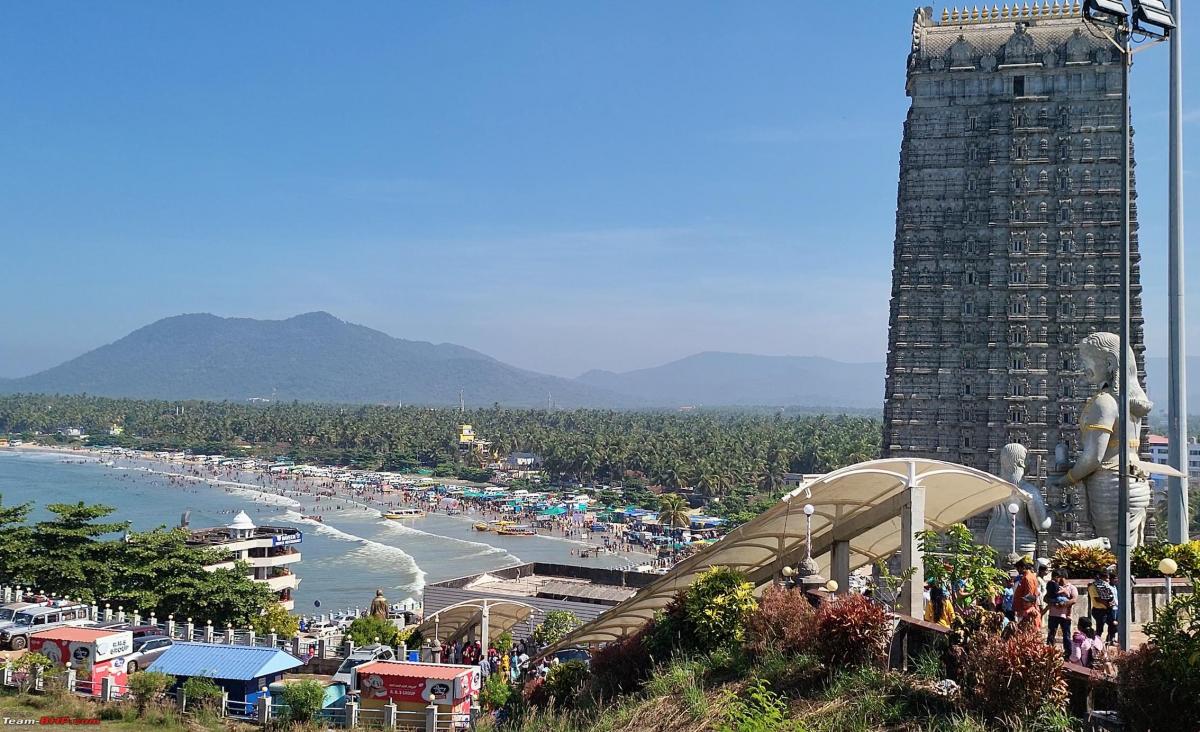 The road from Murudeswar to Jog falls alone was a bit narrow with bends and we needed to exercise caution while driving through the forest and mountain ranges. There was a negligible dip in the efficiency number when I reached Jog Falls owing to driving on a hill road. The numbers stayed at 13.4kmpl.
Pics were taken on the way and of the falls.
As per the plan, I had to reach Chikmagalur the next day, another 200 kms Journey.
A mix of very bad and okay stretches of roads mainly due to the fact that highway work is in full swing.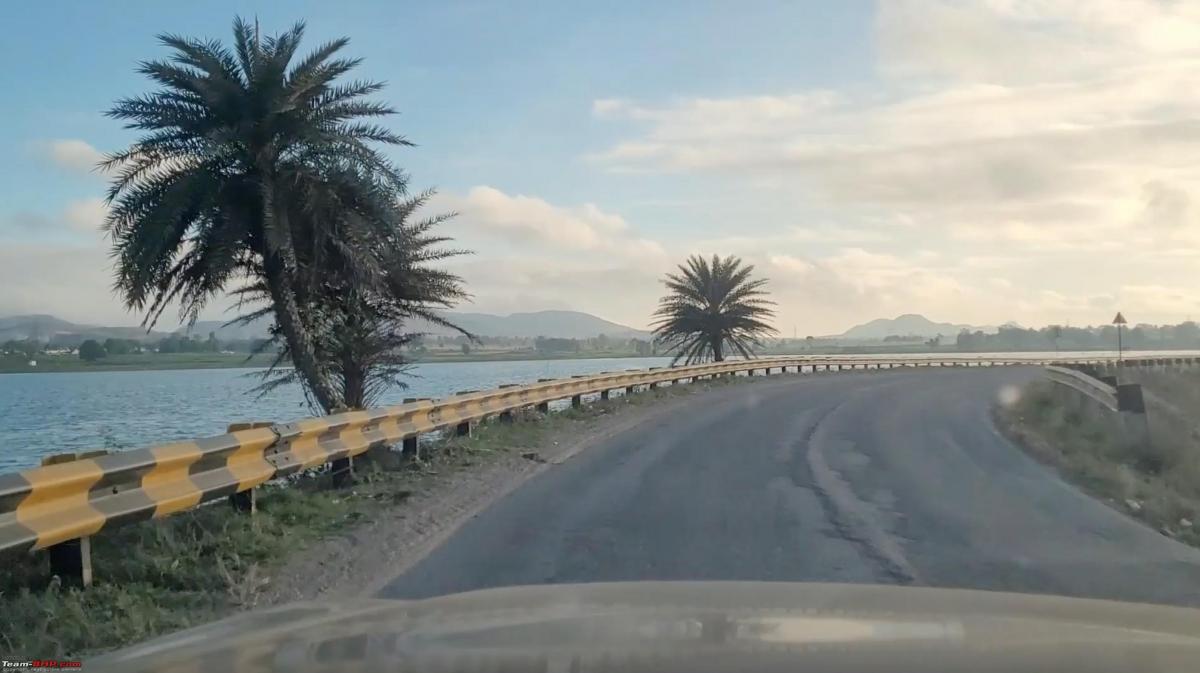 The main place to visit at Chikmagalur is the Mullayangiri peak which is around 30+ kms from Chikmagalur town. It was indeed a very pleasant experience.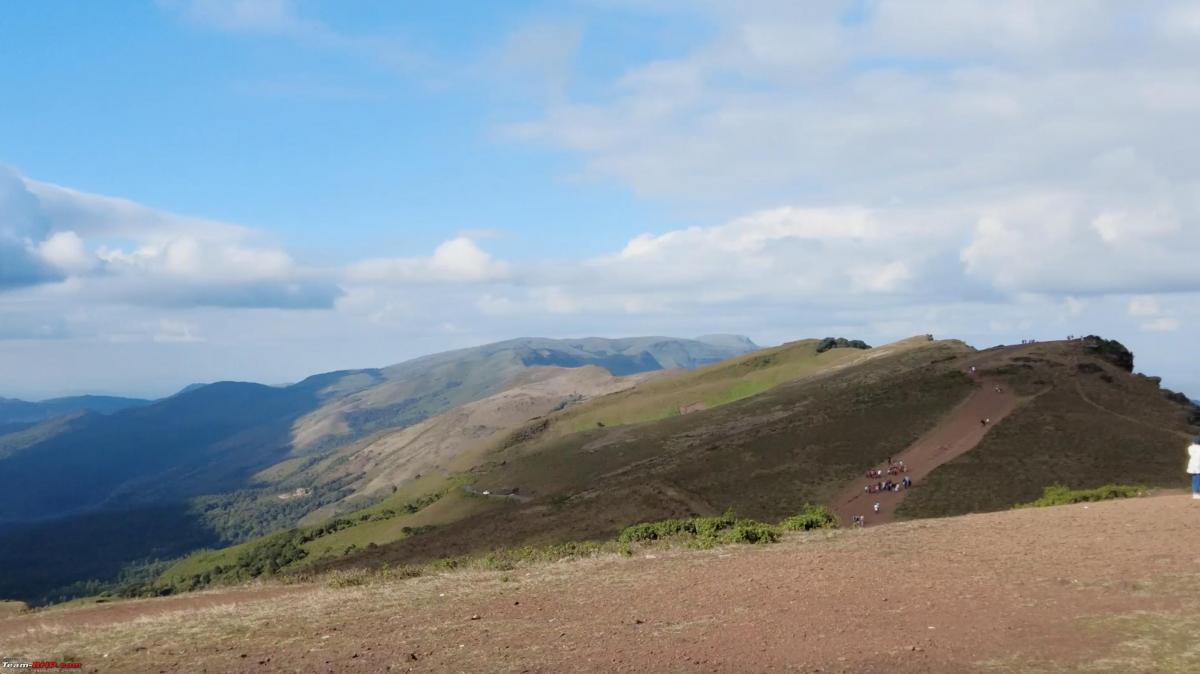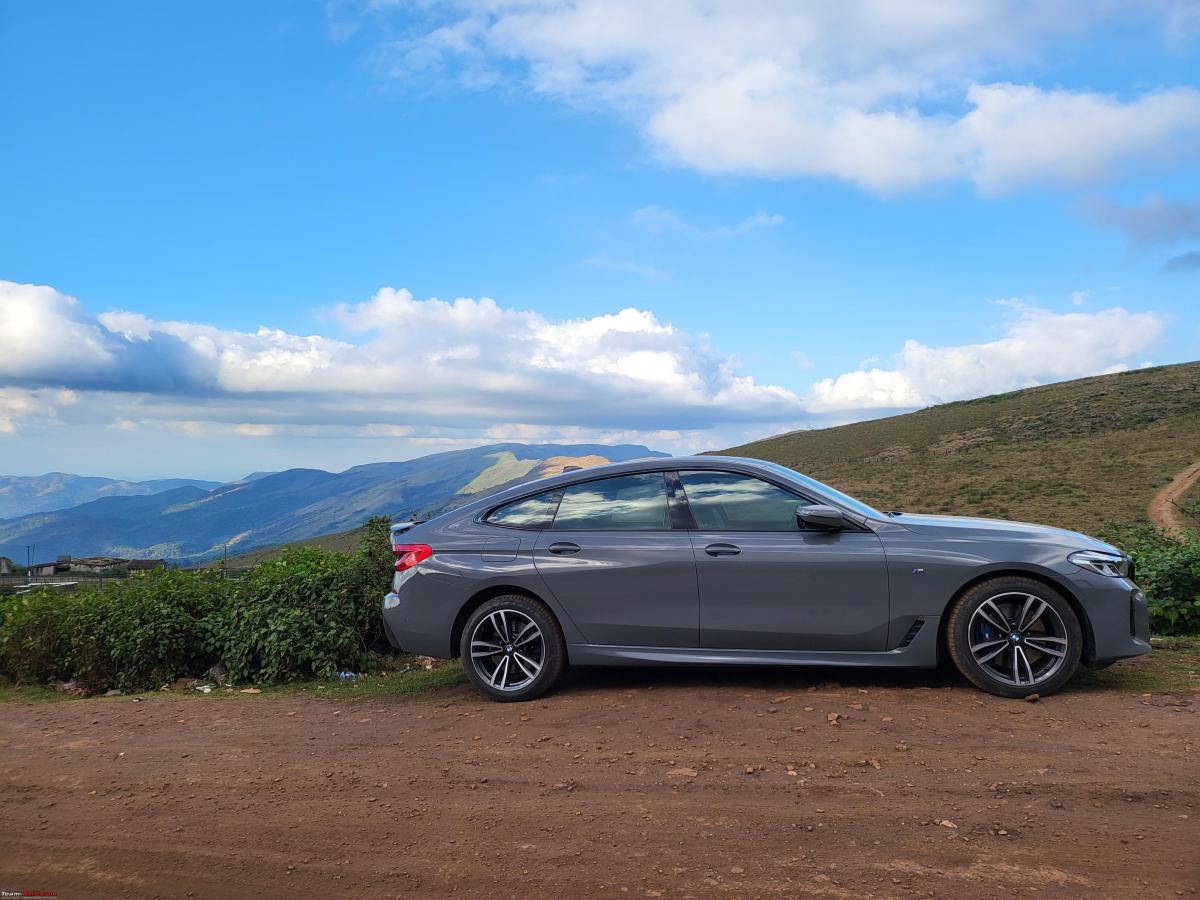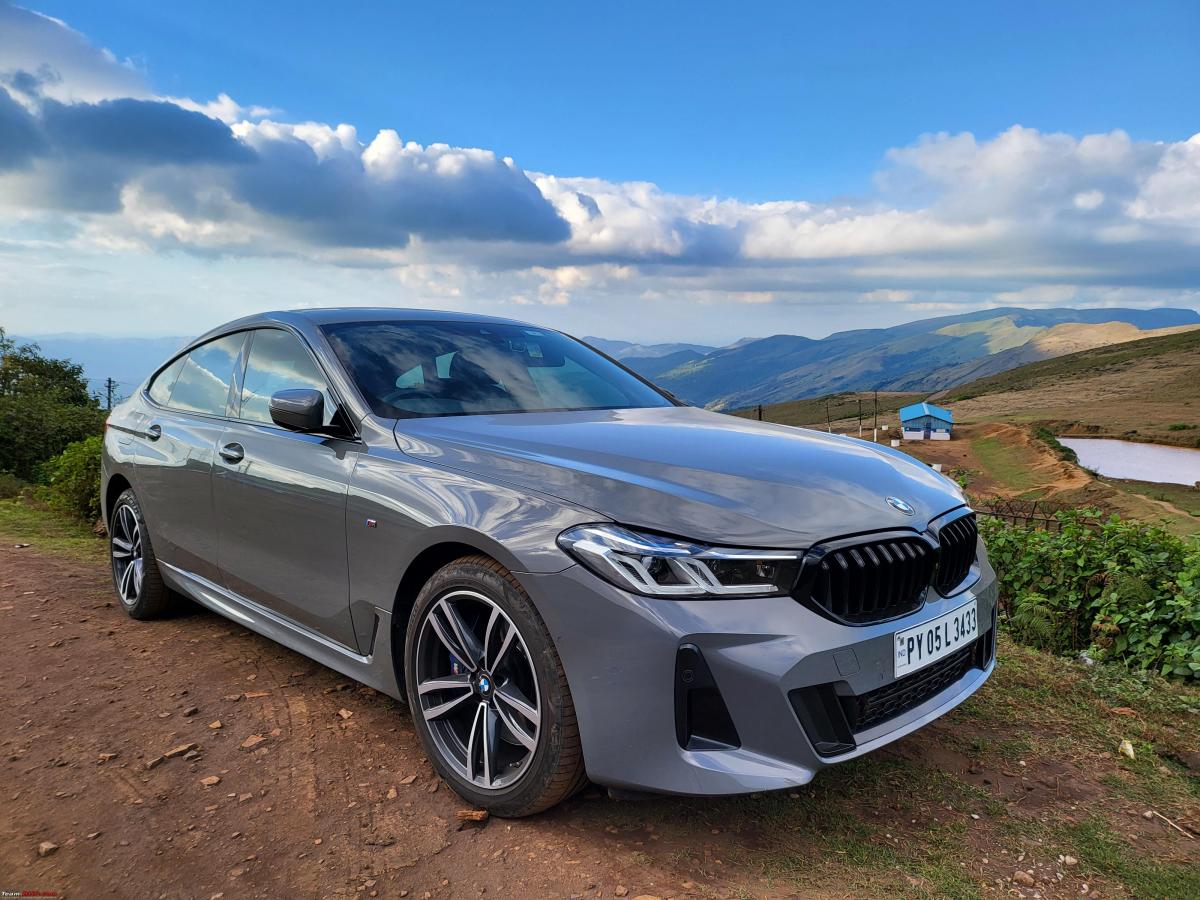 Again a good amount of driving in the hills hence no improvement was witnessed with respect to fuel efficiency. It continued to stay at 13.4 km/l
My next day's destination was Wayanad. A 230+ kms journey via Hassan and Periyapatna. I Stopped at Halebidu in Hassan district to see the ancient temple.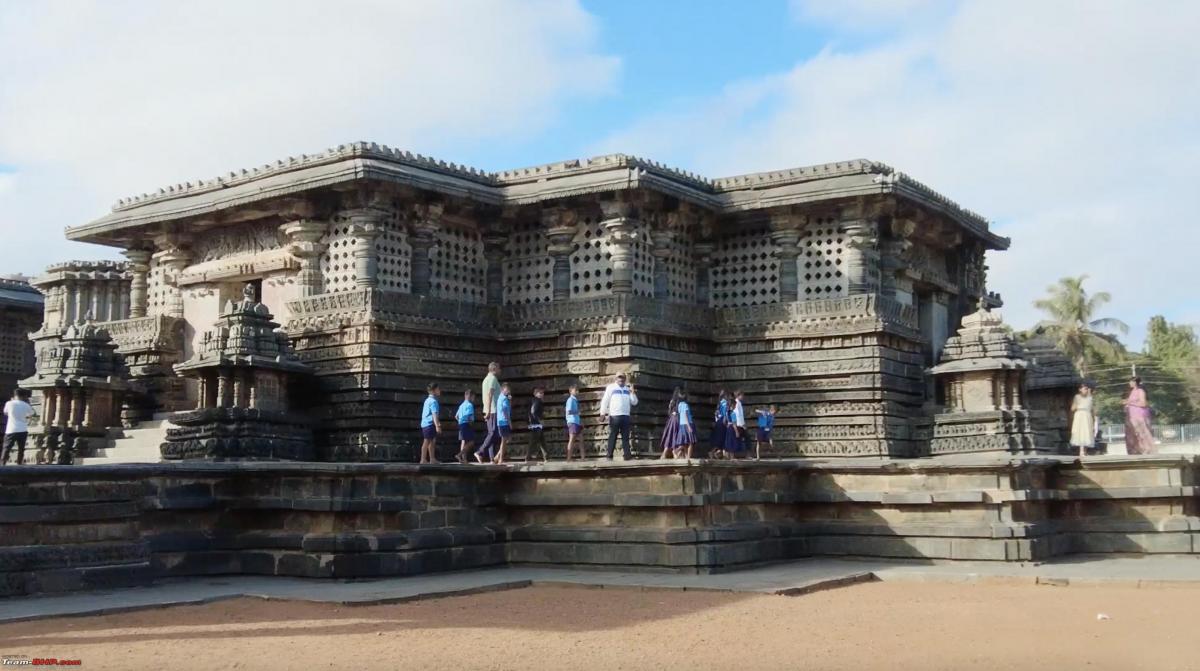 I also have a feeling that the map had misguided me but even in that case a major portion of the main highway itself is problematic. An alternative route was via Mysuru and Bandhipur which I know is good but I wanted to drive through the roads which I had not taken before, the mistake which I made this time.
Right from the Kerala border, the roads in Wayanad seem to be new and well-maintained. No complaints at all.
Again at the end of the day, the bad patches of roads and traffic did not contribute much towards fuel efficiency. It stayed more or less the same as the previous day's figures.
Visited the Banasurasagar dam the next morning. It was another 32 kms from my place of stay.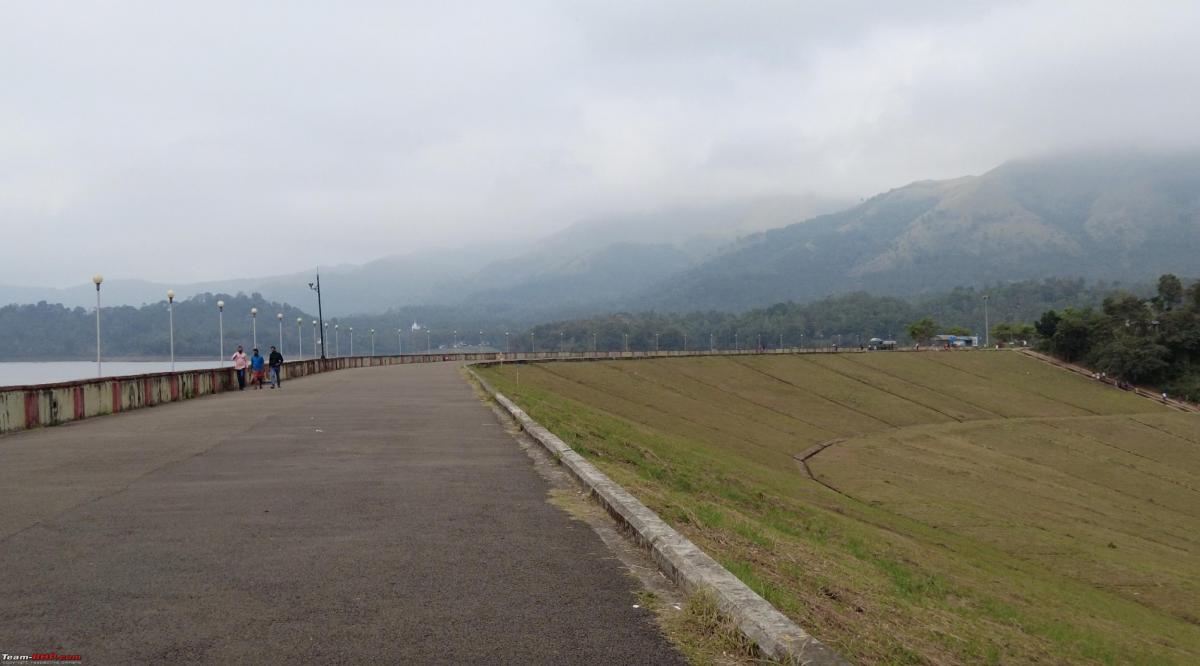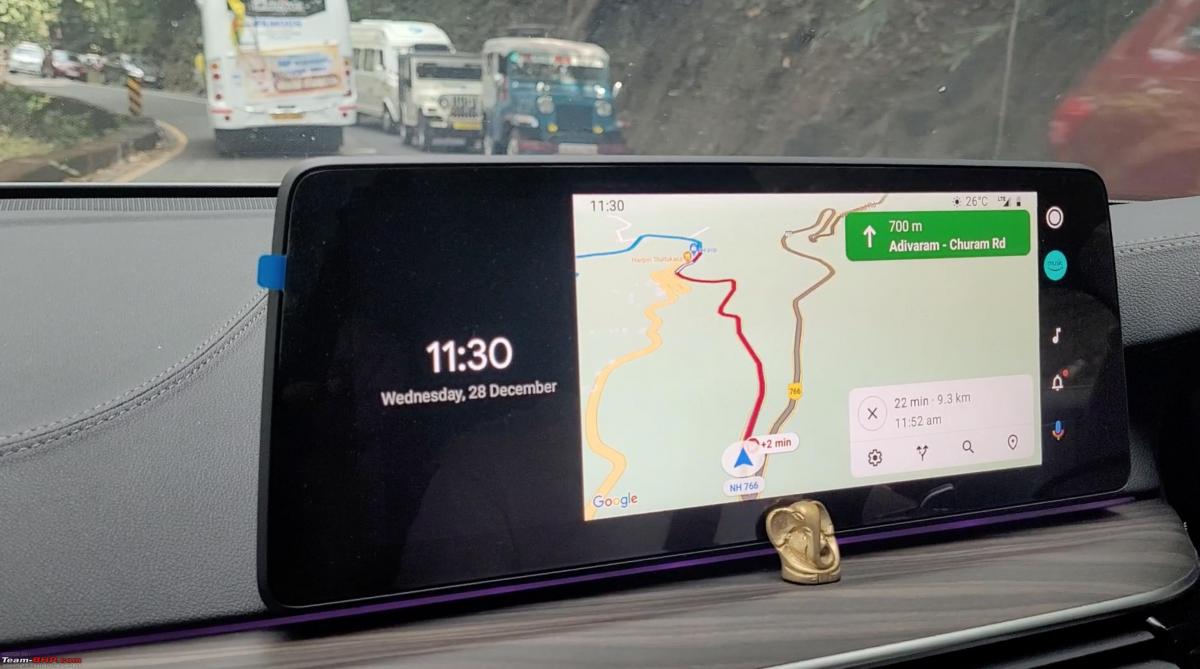 The roads after that till Palakkad were okay with some bad patches here and there for very small distances. Still, those are not the roads where you can easily cruise at 80-90 kmph. The efficiency when checked stood at 13.5 Km/l at the end of the day when we reached Palakkad.
My next journey was to Chennai. A 500+ kms journey on a nice highway. Obviously, these are the proper road conditions when the car can be most efficient. There was a bit of traffic as we were closing in on Chennai. And experienced heavy traffic during the final 20 km.
At one point in time, while cruising on the highway, the reading showed 21.2 Km/l.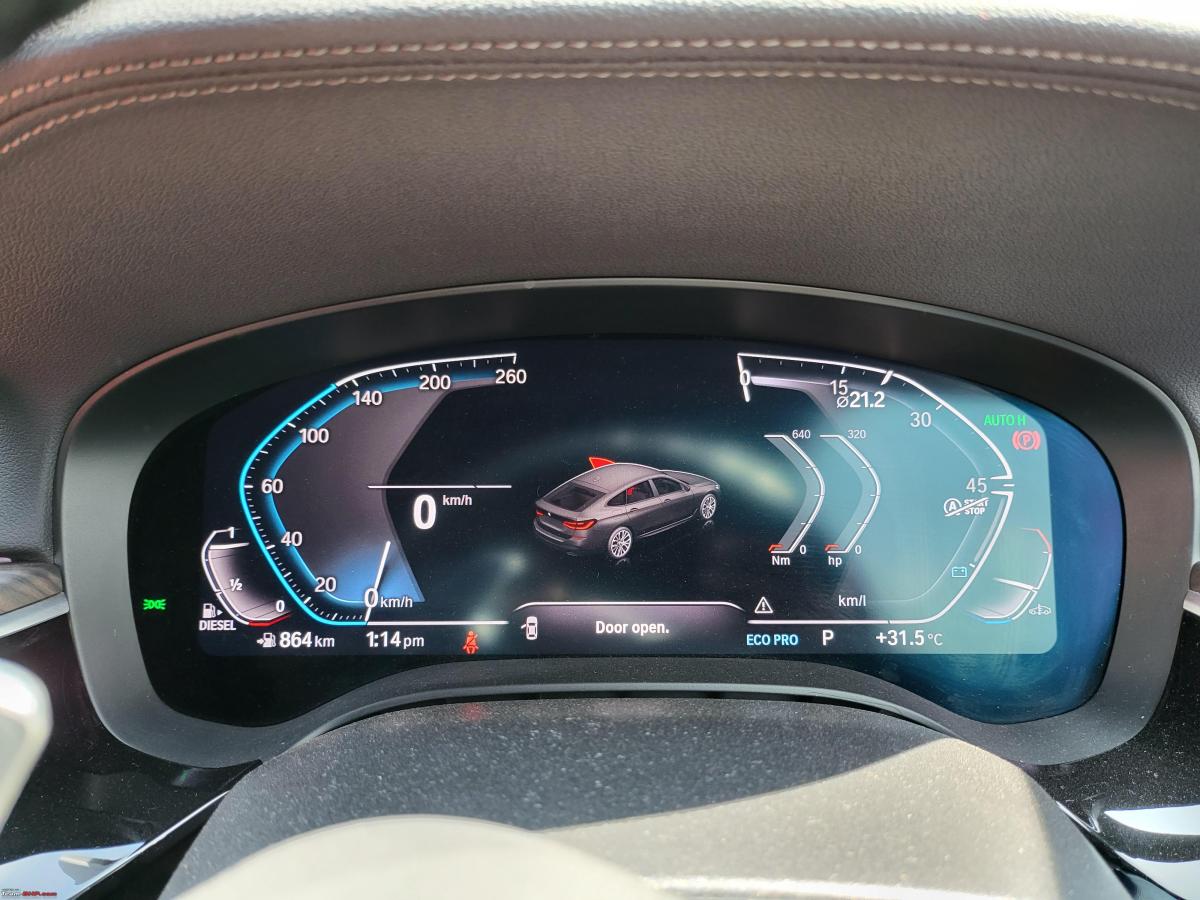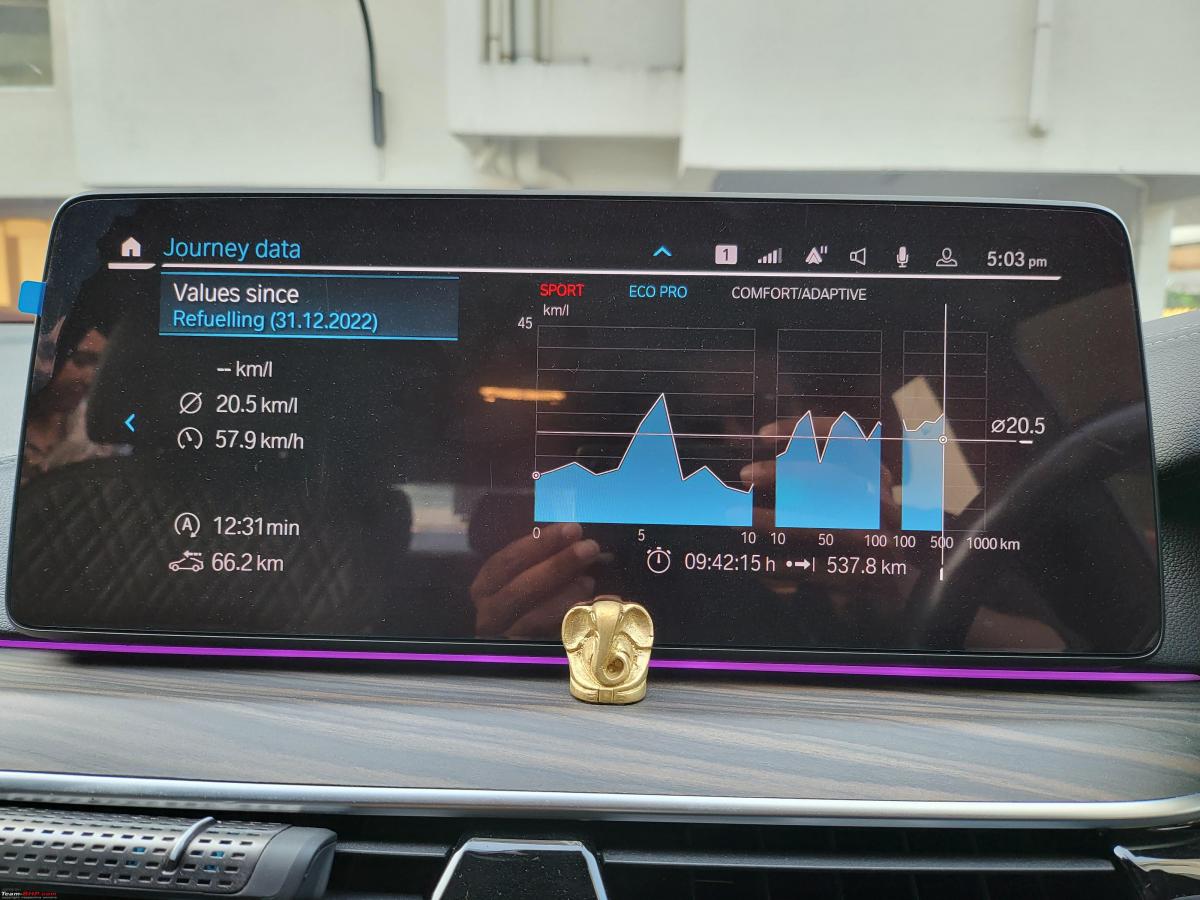 I am really satisfied with what the 3.0l inline 6 was able to deliver in different road conditions. Because my expectation when I bought the car was less than what it delivered in reality. I had driven the car in Eco Pro mode throughout for multiple reasons.
Trust me when I say this, the car even in Eco Pro mode can easily outperform most of the cars out there on the road.
Yes, if you are looking for some fun while driving or you are in a hurry then maybe you would want to put it in Comfort mode. But otherwise, in my opinion, almost 95% of people should be satisfied with the Eco Pro mode itself.
Will be evaluating the efficiency in Comfort mode next on my next road trip. Until then thank you fellow BHPians for taking the time to read this.
Check out BHPian comments for more insights and information.
Source: Read Full Article