Thoughtful design elements inside and out create an elegant and classy appearance.
BHPian MotorDev recently shared this with other enthusiasts.
My Dad's Škoda Slavia Lava Blue 1.5 DSG | A Tale of Car Buying:
Introduction:
While our Wagon-R 2019 AMT, was a good city car, it didn't meet our needs as we needed a car for road trips too and its poor safety ratings were a major concern. It became clear that we had to look for a more suitable car that could suit our requirements, considering the Wagon-R was intended to be a city drive car. So, we started searching for a new car that could fit all our needs. This is the story of how we brought home our fantastic Škoda Slavia.
Pros of the Škoda Slavia:
The 1.5 TSI engine with 150 horsepower and 250 Nm of torque delivers an exciting driving experience.
The DSG gearbox ensures rapid and seamless gear shifts, enhancing the overall driving pleasure.
A 5-star G-NCAP rating, advanced safety features, and sturdy build inspire confidence on the road.
Efficient power management and strong grip contribute to a stable and controlled driving experience, even at high speeds.
Generous legroom, headroom, and knee room in both the front and rear contribute to a comfortable environment.
The well-designed seats offer excellent support and a perfect balance between firmness and softness.
Thoughtful design elements inside and out create an elegant and classy appearance.
The 10-inch infotainment system with subwoofer and amp provides excellent sound quality and responsiveness.
The AC system performs well in varying temperatures, ensuring comfort for all passengers.
A spacious 521-litre boot accommodates weekend luggage, and folding rear seats add convenience.
Impressive fuel economy, with numbers up to 10 km/l in heavy city traffic. Our previous Honda City 4G used to only give us 8 km/l in similar city conditions. The ACT (Active Cylinder Technology) does an amazing job at improving fuel efficiency.
Even panel gaps, sturdy doors, and excellent paint quality showcase the car's build quality.
Useful features like ventilated seats, wireless charging, and wireless connectivity enhance the overall driving experience.
The car's excellent insulation does a great job of blocking out wind and road noise, especially when you're driving at high speeds. It keeps the cabin nice and quiet, making for a more comfortable and enjoyable ride.
Cons of the Škoda Slavia:
While the Škoda Slavia provides a comfortable rear seat, fitting three adults for long journeys might be a bit tight. The seating is better suited for two adults and a child in the back.
The touch-based AC controls are not very user-friendly. They can be a bit unresponsive and confusing to use.
Parking in tight spots could be a bit challenging because the rear visibility is limited.
The rear camera's quality is quite poor even in daylight, and it lacks adaptive guidelines as well.
The steering of the Škoda Slavia feels lighter when driving at city speeds compared to our Wagon-R. Adding a bit more weight to the steering would enhance the driving experience.
The absence of an engine protector cover raises concerns, especially when driving on rough roads or during rainy conditions.
Phones with screen sizes exceeding 6.5 inches cannot be positioned properly behind the wireless charging area.
The quality of interior materials is not very high. On particularly rough roads, the ambient light can sometimes produce rattling noises, and there are noticeable gaps beneath the central AC vent of the dashboard.
Placement of certain buttons and controls, like traction control, door lock/unlock, cruise control and the auto start-stop button in the Slavia, might not be very easy to use at first glance. These buttons could have been positioned in a way that's simpler and more user-friendly for drivers.
While the idle start-stop system functions effectively, it can sometimes feel overly aggressive in traffic situations, leading to uncomfortable and jerky experiences. Sometimes, the auto start-stop system shuts down the engine even when the car is still in motion when approaching a rough patch or speed bump at lower speeds.
Despite the 1.5 TSI engine being exceptionally smooth and refined, there are slight vibrations felt on the center armrest, specifically during idle.
Surprisingly, there's no dedicated button on the steering wheel to answer or reject phone calls. Even a Wagon-R has this feature, which makes its absence in the Slavia quite unexpected.
The Car Buying Journey:
Index
Test Drives
Booking the Cars
Why a Slavia Over the XUV700 and Honda City
The Purchase Experience
Ceramic Coating and PPF
Exterior Impressions
Interior Impressions
Interior Impressions (continued)
Instrument Cluster, Infotainment System and Speakers
Skoda Slavia's Impressions on the Road
Final Impressions
Requirements for the "Next Car":
Spacious interior
High safety ratings
Good handling and driving experience
Attractive interiors with good-to-have features
Budget of 15-18 lakhs
Ample boot space
Good Build
With our criteria set, we decided to wait until November 2023 to make our purchase.
Cars Considered:
Honda City 5th Gen:
Initially, we wanted to upgrade to the new Honda City, but we didn't like how it looked on the outside. However, we really liked the interior. The car had lots of features in the base and mid-level trims, and we thought that the price was fair for what we were getting. Ultimately, this was the only car that met all of our requirements in 2020.
Škoda Slavia:
We were impressed with the car's exterior and interior design. The Škoda Slavia had numerous advantages over the Honda City, and being a newer model, it was an attractive option. Despite its 1.5 DSG variant being priced at 18 lakhs ex-showroom, we decided to consider it and stretched our budget for the same.
Mahindra XUV700: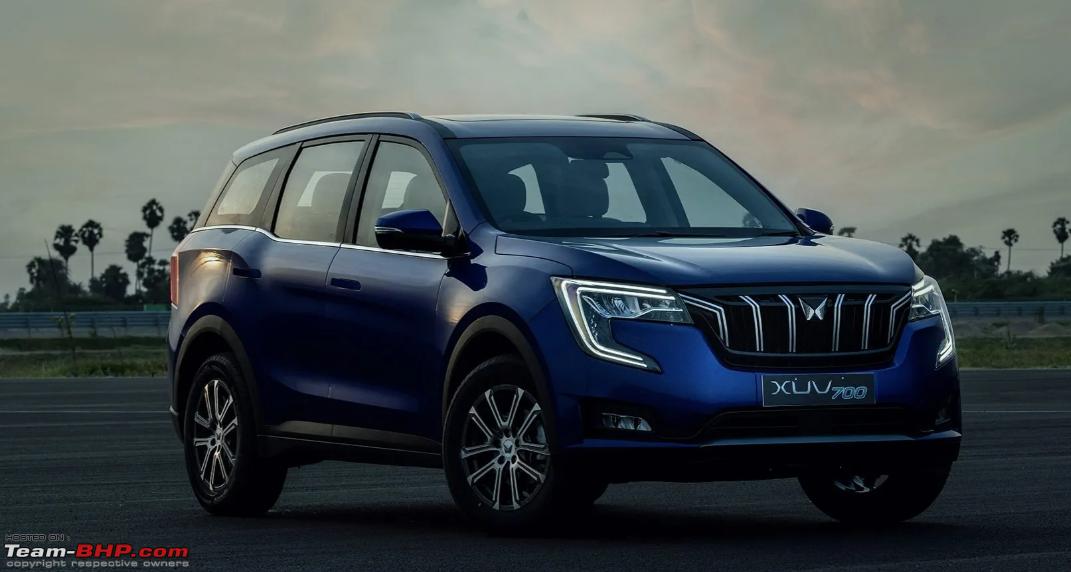 My mom suggested that instead of paying a high price for a 5-seater sedan, we should consider buying a 7-seater with better features by spending an additional 5 to 6 lakhs. Though it was beyond our budget, we decided to take a test drive and explore this option.
Continue reading on BHPian MotorDev's Slavia for BHPian comments, insights and more information.
Source: Read Full Article