I would have finalised the Maruti Baleno already if it weren't for the AMT transmission.
BHPian Gearup_1111 recently shared this with other enthusiasts.
Guys, I am in a state of confusion and need views.
We have a Verna Fluidic CRDI and Creta Petrol in our garage which is primarily used by me, my wife and my father.
Recently my wife switched her job which got along with her need for a car to commute between Delhi and Gurgaon every day (50Kms).
I was looking to buy a Baleno Zeta AMT for her as:
Wanted to add automatic rather than manual
Budget kept was 10 Lacs
As per feedback Baleno easily returns 15-16 in city drive
Zeta comes with all features including 6 airbags
However, my heart was saying no to AMT and spending 10 Lacs for Baleno.
Suddenly came across a used 4th Gen Honda City on OLX.
Specifications:
Honda City ZX CVT petrol – Sep 2018 driven 50k km.
The car was in immaculate condition with only the front bumper painted and the rest car was all original paint.
The Interior was in top-notch condition with negligible wear n tear.
The car had all the bells and whistles like a sunroof, LED setup in front and rear, cabin lights, leather seats, auto headlamps/wipers and 6 airbags.
Came to know that owner (MNC Employee) bought this model for 15.25 Lacs in 4 years and was ready to sell at 40% less as his company lease was expiring and he had booked an XUV700.
Quickly checked records from the company and found the last service was done 11 months/15k km ago and all service record was in place. May be owner knew he is gonna part with the car and hence ignored the last service.
I was the first person to see the car and it looked so good that I closed the deal thinking that anyone would take this car. Negotiated, made payment and took the car home.
Immediate requirements in the car were:
2 tyres as the owner had changed 2 (Rs 15k)
Service as it had been almost 15000kms and 1 year(Rs 10k)
Insurance expiring in 10 days (Rs 16k)
With all the above expenses car would cost me around 8.75 Lacs which I thought was a good deal considering 15 Lacs for new (2018) and ZX (2022) for 17 Lacs.
Attached are some pics.
Got the car serviced at Honda and all was good.
CVT oil and brake pads were also changed so the net expense was 10k which gave me satisfaction that the car is fine mechanically.
Post which, got the car checked at the body shop and confirmed that only the front bumper is painted that too without being removed which gave me confirmation that the car was not involved in an accident.
I have driven the car for 500 km in the last 10 days and enjoying the automatic transmission but feel the suspension is stiff.
To my surprise in city traffic, the car is returning FE of 12- 14kmpl easily.
I still have 1 month before the transfer of the vehicle as NOC is awaited from the leasing company and the owner has given me the option that I can return the car to him if I don't like it.
Now I am in a dilemma, was it a wise decision to buy this 4-year-old vehicle or should have I bought a new Baleno automatic for a lac more?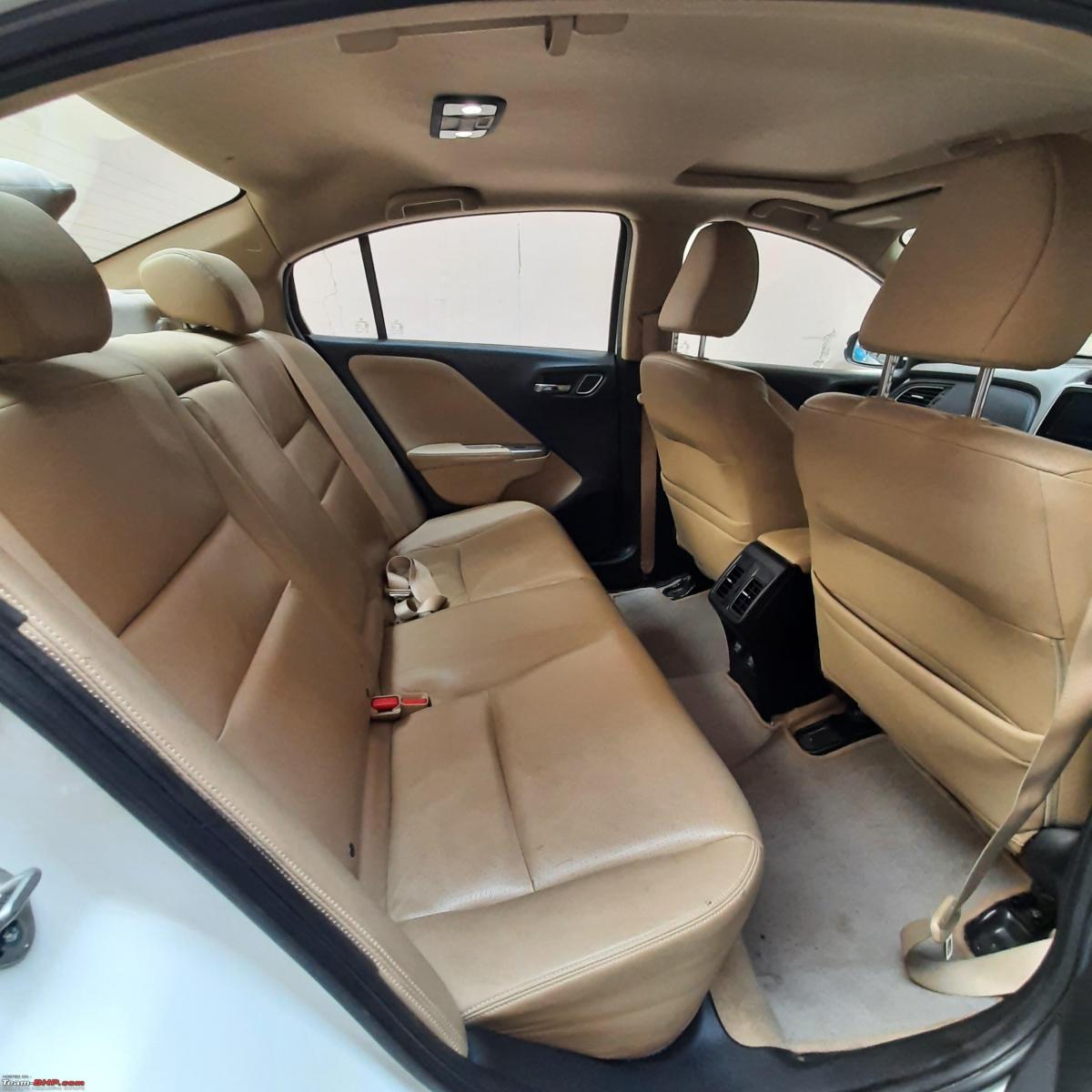 Check out BHPian comments for more insights and information.
Source: Read Full Article