Managed to comfortably fit two golf bags and luggage for 2 during a three-day road trip to Coorg.
BHPian shankar.balan recently shared this with other enthusiasts.
Storage issues in your 3-door Thar? Look no further than this!
This is from last week's three-day trip to Coorg and back – two of us, my friend and I and our luggage, went for golf and attended three functions of a wedding and we didn't need to repeat our outfits either, even once!
I have the Tumble fold rear seat. Secured with a bungee cord. Two golf bags spoon fashion. Also, secured with bungee cords.
Below this, as you can see, there are some normal essential items storage bags. And ample space for a couple of suitcases, duffel bags and all. Can hang jackets from the grab handles at the rear. Can accommodate shoe bags by placing them neatly on the rear armrests. They won't budge if packed smartly. In addition, for odds and ends, there are those storage tubes attached to the rear roll cage and the normal grab handle bag in front. Basically, the Thar can be modified beautifully to become an excellent grand tourer for two persons and a surprisingly generous amount of luggage.
This is now absolutely a Fun, Functional and Practical go-anywhere anytime vehicle!
Before you ask, here is the number of the chaps who got this tumble fold seat done for me as well as several others before me. Mr Kaul of Azad 4×4 in Hosakote, just outside of Bangalore.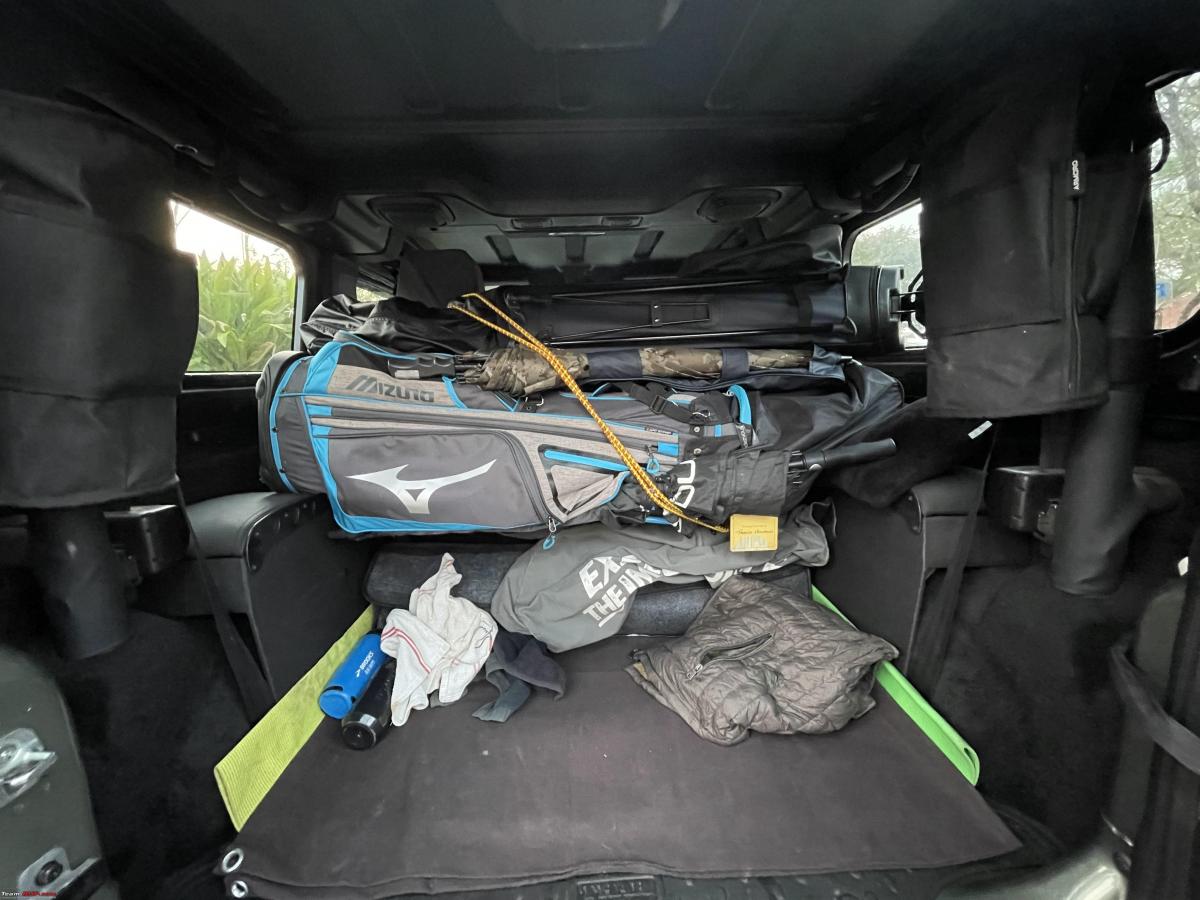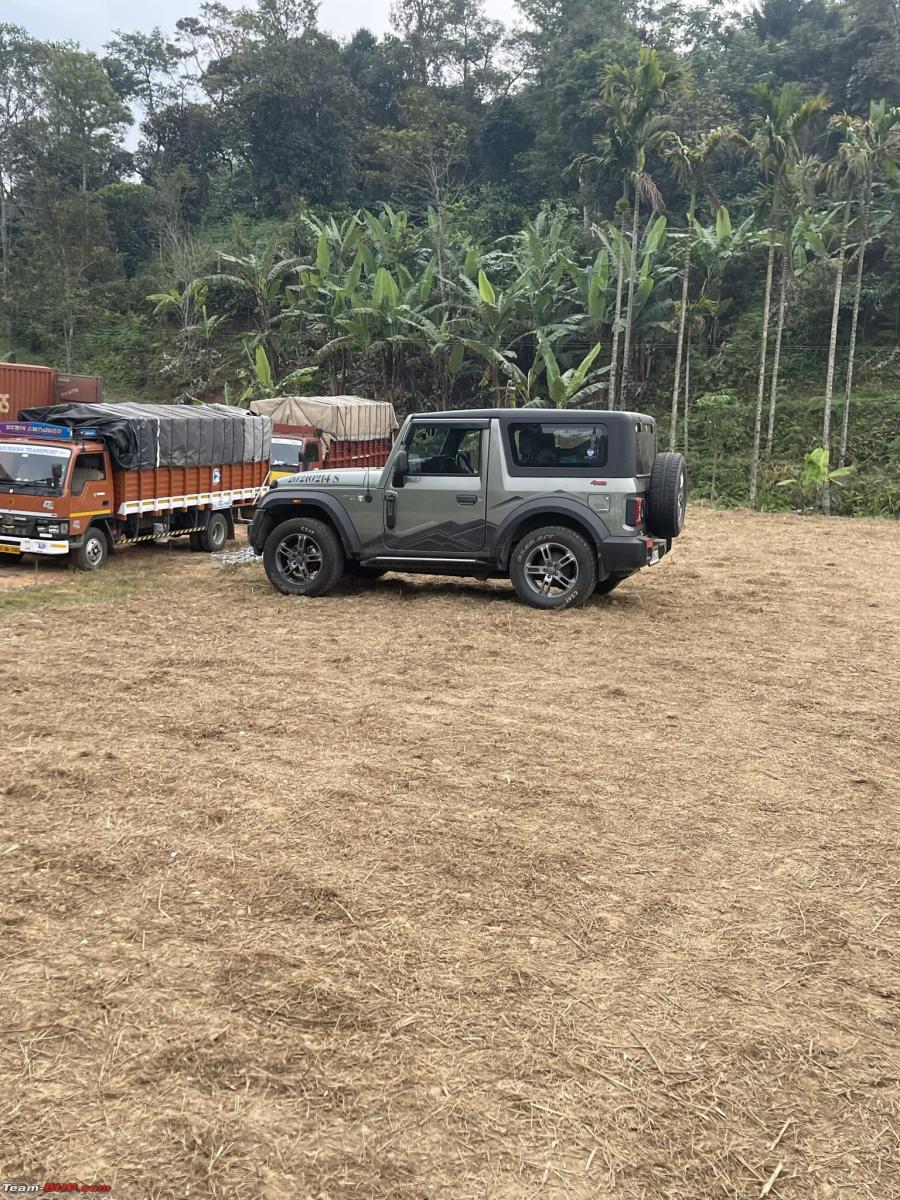 Check out BHPian comments for more insights and information.
Source: Read Full Article