I am happy with the customer support & attention to detail at Hyundai's service centre.
BHPian Naetik30 recently shared this with other enthusiasts.
First service Update:
About to complete 1500 km on May 15, 2022, and took it for service to Lakshmi Hyundai Whitefield service centre. Was attended by Mr Roopesh and Mr Ashwath. Being a Sunday, very few in the service centre. A quick check-up service followed by a top-up of all fluids.
The first time I saw my Alcazar at Lakshmi Hyundai Whitefield, just before booking.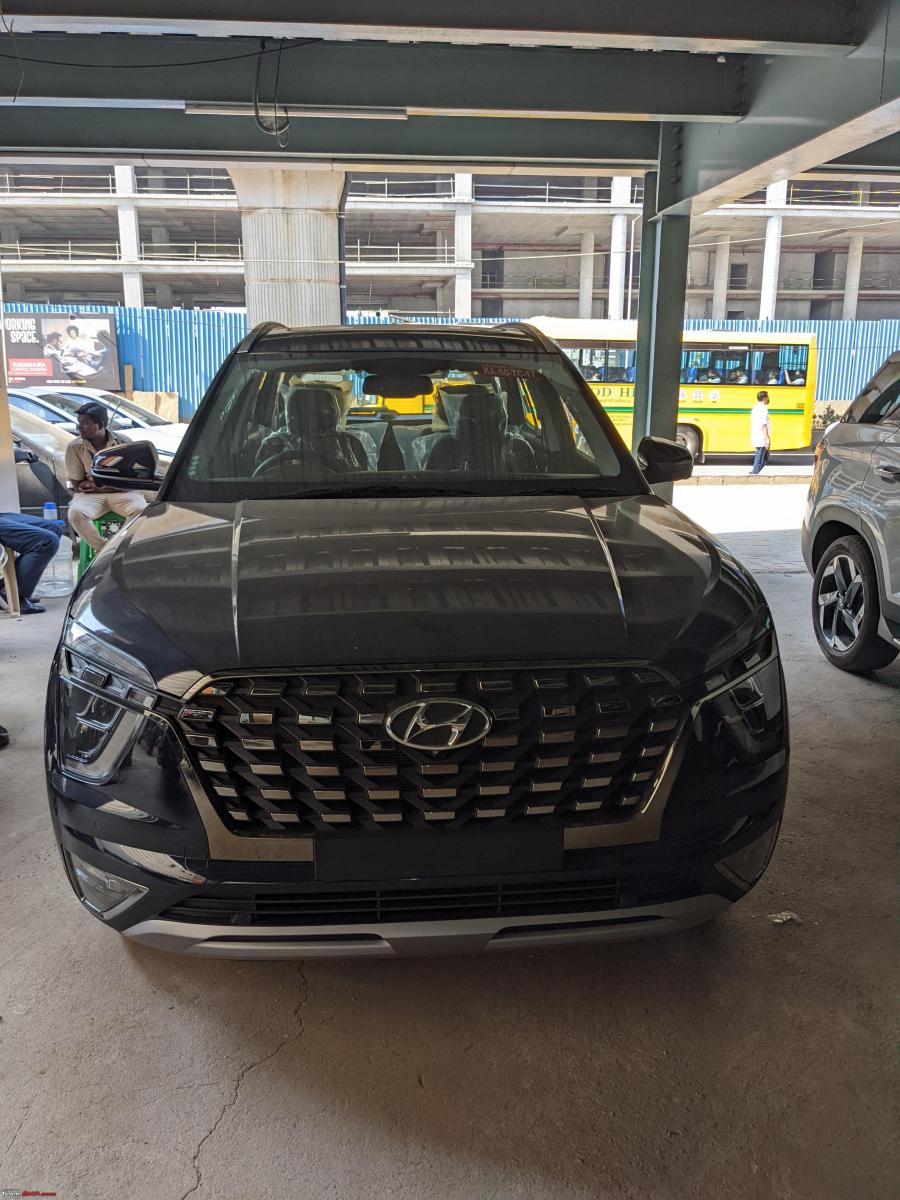 Pooja at a temple near home post-delivery
Ready for a wash in Coimbatore. Effect of heavy rains during the drive to Coimbatore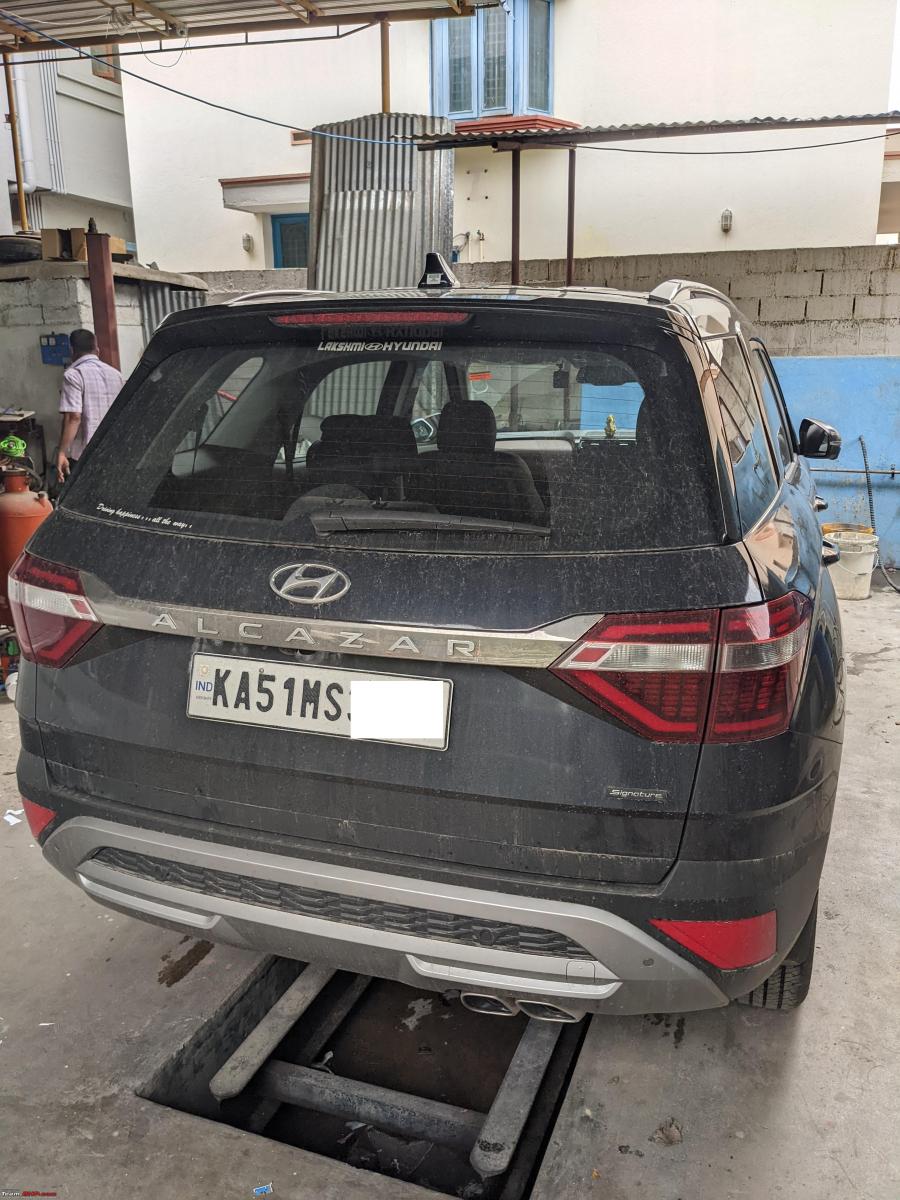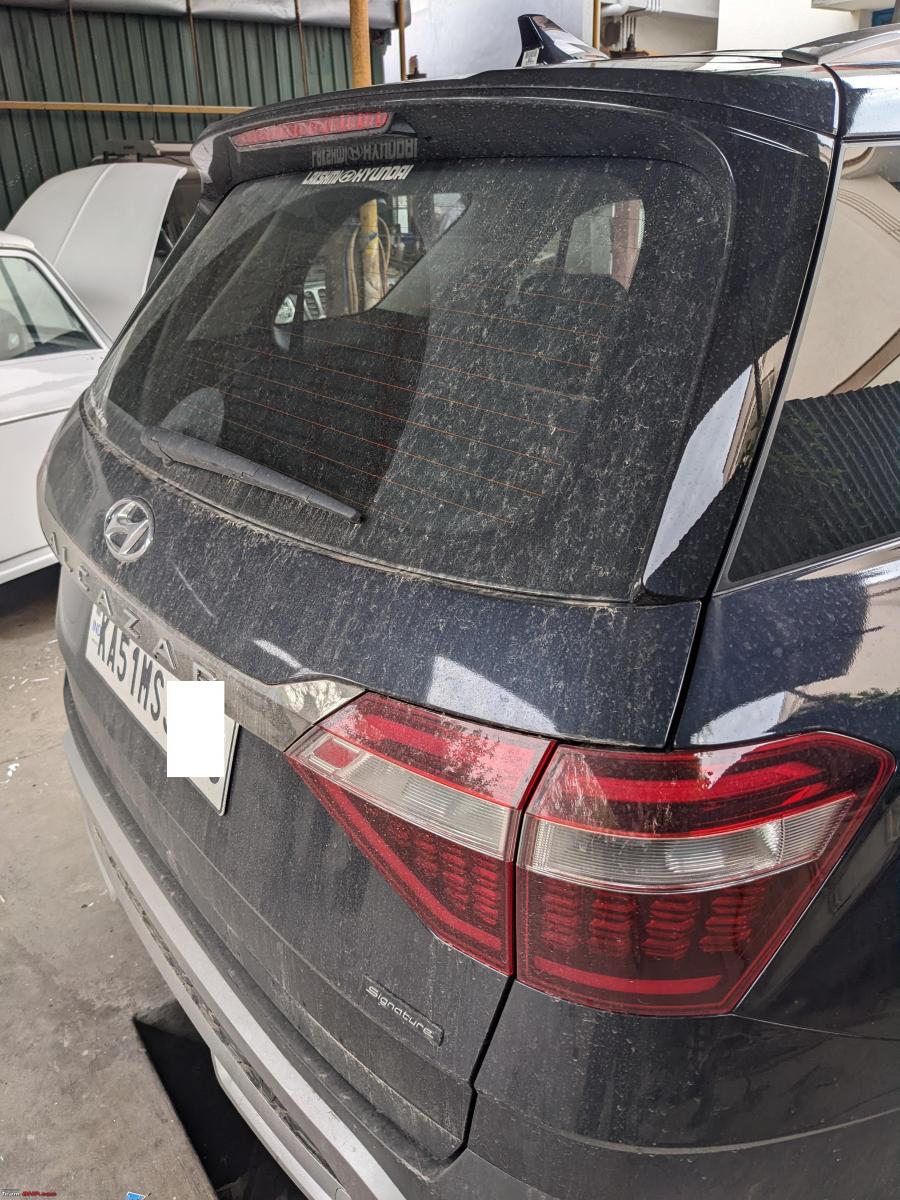 At Lakshmi Hyundai Service in Whitefield. First service.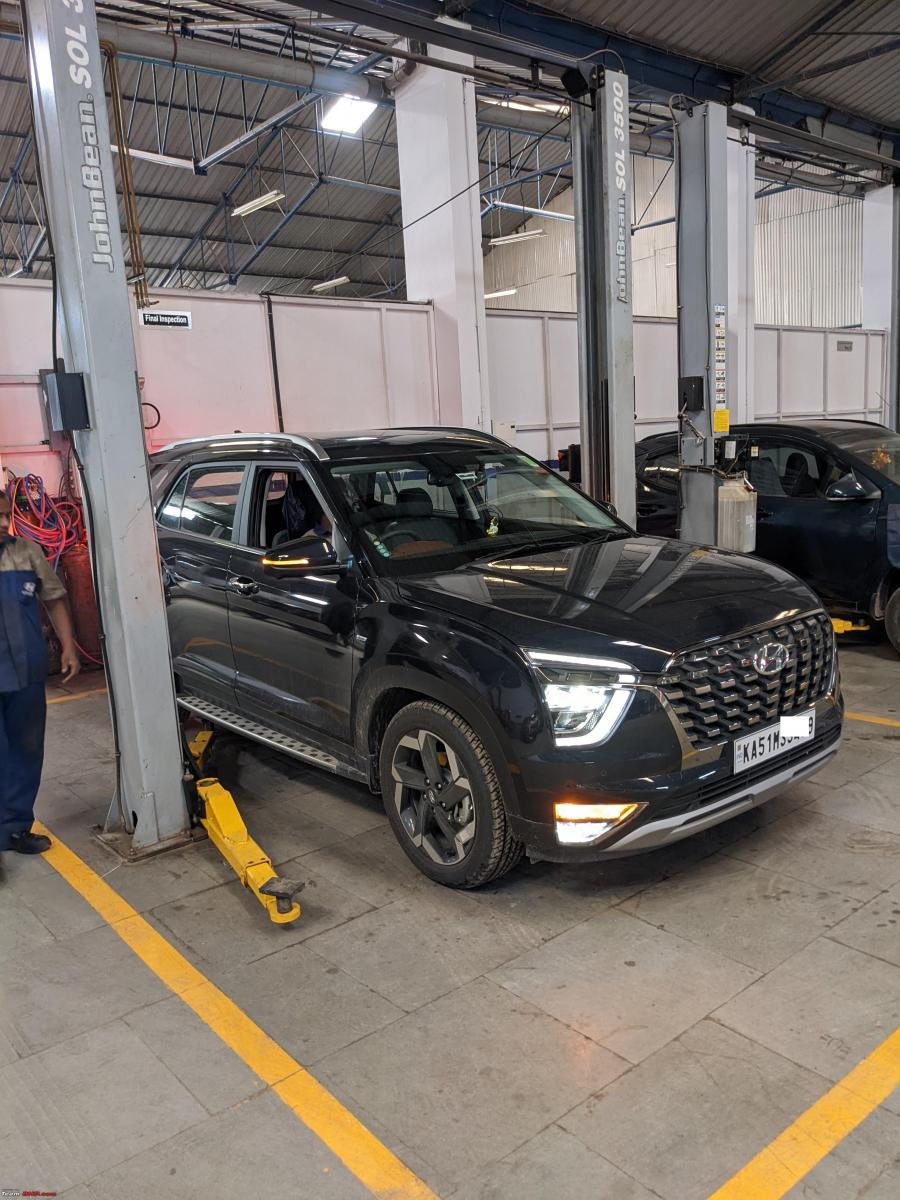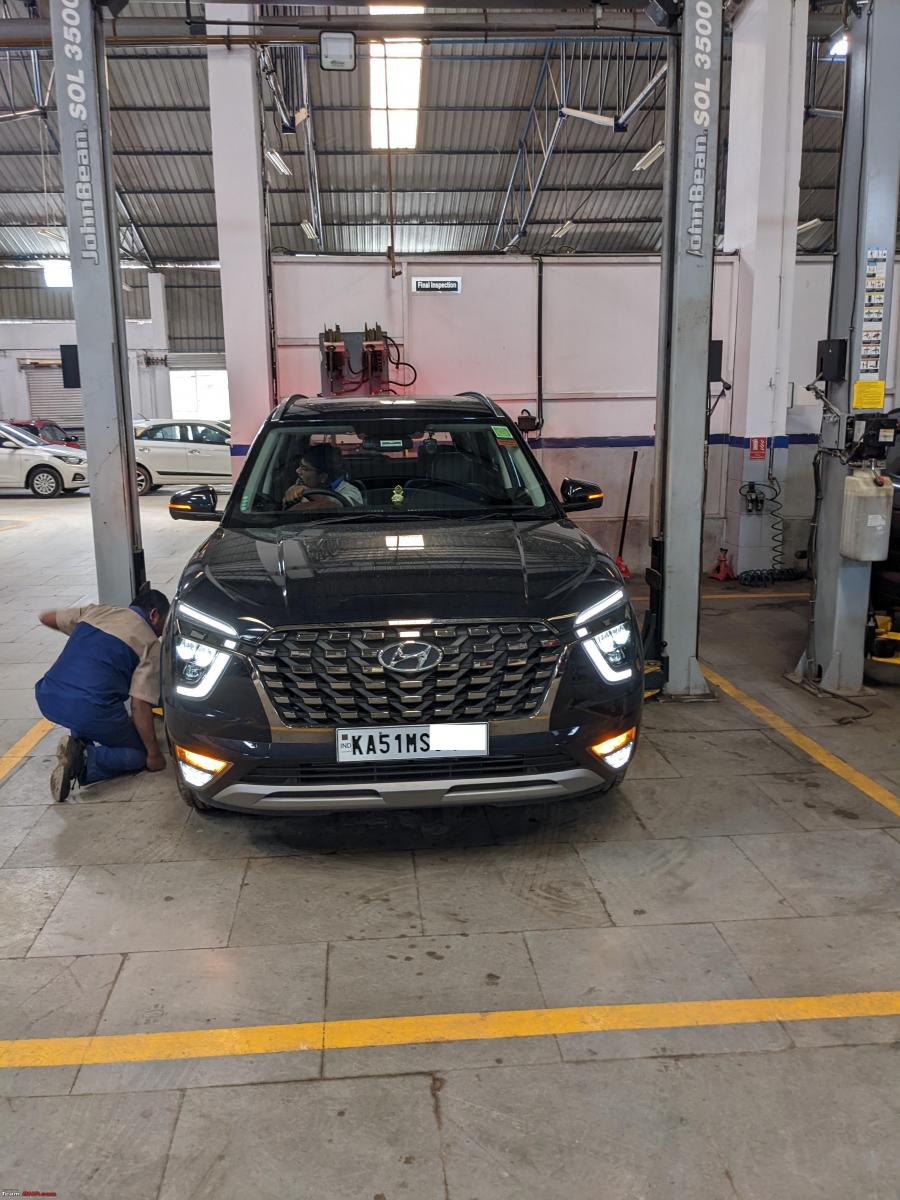 Had a minor issue but the very next day (today) Mr Chetan (service manager) and a technical manager visited my office to get it sorted. It was more of a minor cleaning issue and was gladly surprised by the attention to detail by Mr Chetan and the patience exhibited to listen to the customer.
I have been an Advaith Hyundai customer since 2009 (multiple cars) and was a bit sceptical about going to a relatively new dealer (Lakshmi Hyundai). But I should say I am pretty happy with the customer support from Lakshmi.
Some observations on the car with 1500kms on the ODO.
What I like
Not so much:
Accessories added:
1. Got a boot mat from Konark car accessories in Jayanagar for INR 1100. This covers the entire boot with the last row down (save for about 4 inches). Alcazar specific boot mats are too small and only cover the actual boot area. For my use case, I needed a mat that can cover the last row as well.
2. 7D mats for the car were procured from Lakshmi Hyundai at the time of delivery for INR 9000.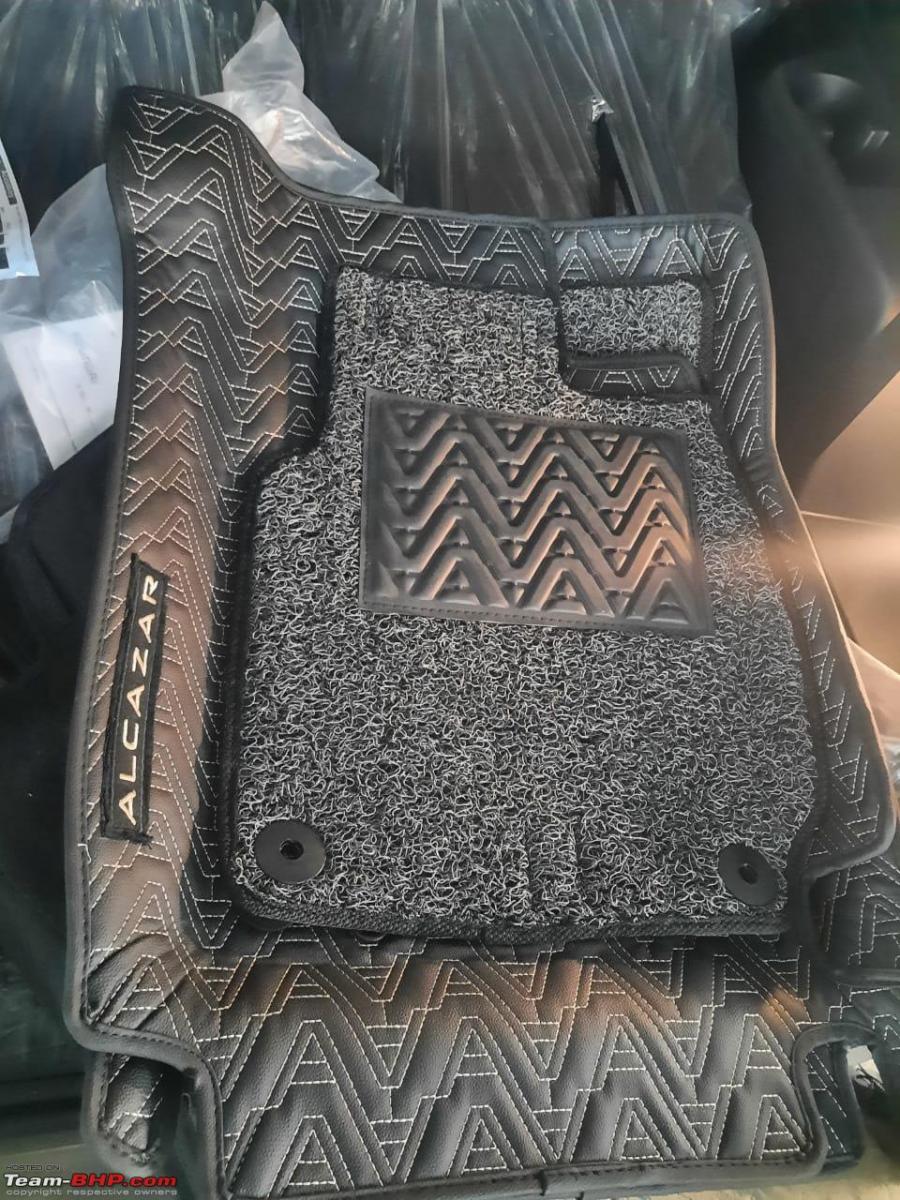 3. Ordered silicon key covers from Amazon, but after 10 days the order was cancelled by Amazon. Reordered again from Flipkart.
Check out BHPian comments for more insights and information.
Source: Read Full Article