Great road presence, especially high set headlamps and tiger nose grill. Lights work well and illuminate even in pitch darkness.
BHPian TheMbaCarGuy recently shared this with other enthusiasts.
Shortlisting and buying:
I come from a family of hardcore Maruti Suzuki fan club – Maruti 800 Dx (2001, 16v MPFI), WagonR Vxi (2004, "Canary Yellow ") and Swift Dzire Vxi (2013). My dad especially is super impressed by mileage (duh!), easy and low cost maintenance and reliability of MS cars. We wished to switch to a bigger looking car thus considering C segment sedans, compact SUV and mid-size SUVs, around a budget range of 15 lakhs. The SUVs quickly trumped the low seating of the sedans and compact SUVs were chosen looking at the budget. Long story short – Brezza, though a MS did not offer – features, comfort or power of its Korean cousins, Venue seemed cramped, Nexon's shape felt to be a pumped up Bolt / Indica Vista. Between XUV 300 and Kia Sonet, Sonet was the choice with top class interiors, aggressive looks and better front seating.
Overview:
Our daily usage is about 20-30kms all city driving, usually consisting of short trips. Great AC, peppy engine, decent steering (not as light as Venue) and ventilated seats make it a great drive. Usually clocking a 10-12 Kmpl with AC on Auto and slightly aggressive driving. Twice a month outstation highway drives about 500 kms, high performance is superb with seamless acceleration till 130+ kmph, with great stability. The steering wheel weighs nicely and slightly firm suspension adds to limited roll / pitch.
Engine:
1 litre GDI is a strong mill, with enough grunt to pull the car over steep slopes and small footpaths easily. IMT works great with minimal interference and accurate nudges if needed. Gear slotting is smooth and accurate. There is palpable turbo lag below 1500 RPM, but keep the pot boiling above 1800 RPM, engine is bliss. Over 2 years there has been no engine related complaint apart from one instance of belt pulley squeaking (one nut tightened, all ok). I tried my best to drive economically – shift perfectly, AC at 24 C, reach 6th gear by 60 kmph, could not get more than 14 kmpl in the city. On highways this number with normal driving and occasional fun speed of 120+ (average around 100) , could get a 17-18 kmpl with AC, 3 healthy people onboard. Engine shows remarkable sensitivity to external temperatures, at cold temperatures about 15 C, on highways I could get 20 kmpl +.
There have been 2 transmission overheat warnings – both with valets on steep hotel parkings, but never repeated. Returned to normal working in 5 mins of parking in shade.
Drive and handling:
Though heavy, the steering doesn't feel punitive at all in the city. Cramped parking, small lanes, tight 3 point turns, all with ease. Turning is sharp with minimal roll. The suspension makes its stiffness felt while running empty on speed breakers, there is some amount of sharp jerk if your are not careful. Rear suspension seemed to have developed some rattle – was fixed in 10k service along with wheel arch lining. On the contrary, if >50 kmph on sharp dips (where concrete road merges with tar road) I have seen the front suspension bottoming out. Hill hold and hill climb both functions work well, even on gravel surfaces.
Braking:
Does the job well, nothing to complain about. For the first 6 months, when brakes were pressed, grinding vibrations were observed, I was worried about gear-box – clutch issues, but this was resolved with ABS recalibration.
Interiors:
Well put, superb quality. The all black cabin does become a furnace in 40 degree+ heat, but AC and ventilated seats fight the battle well. Front seat comfort is good, with great visibility. Steering wraps, leather upholstery is still in great shape with no cracks or hardening. Infotainment works pretty much seamlessly 90% of the times, with some glitched in Bluetooth connectivity and voice commands. Android auto and Carplay work fine too. Wireless charging pad seem to heat up a lot, I avoid it on super sunny days. Rear seat is best for 2 full size adults (My family has an Xl Tshirt folks). Third is workable but not in super comfort. Rear AC works well, but will require some front vents directed if the cabin is too hot. Auto dimming mirror is quick to react and works well.
Exteriors:
Great road presence, especially high set headlamps and tiger nose grill. Lights work well and illuminate even in pitch darkness. The fog lamps though are subpar, with negligible addition to illumination. We did not opt for much accessories apart from a few chrome embellishments around fog lamps and rear reflectors and window visors (recommended). Aftermarket accessories are about 40% cheaper than Kia parts.
After sales service:
Apart from the little issues that were resolved quickly, the upkeep (washing, shampooing, polishing) needed a lot of follow-up, especially post monsoon clean-ups, wheel wells were not really cleaned well.
Verdict:
Overall excellent experience with vehicle. While it's not VFM in the category, the extra money goes a long way.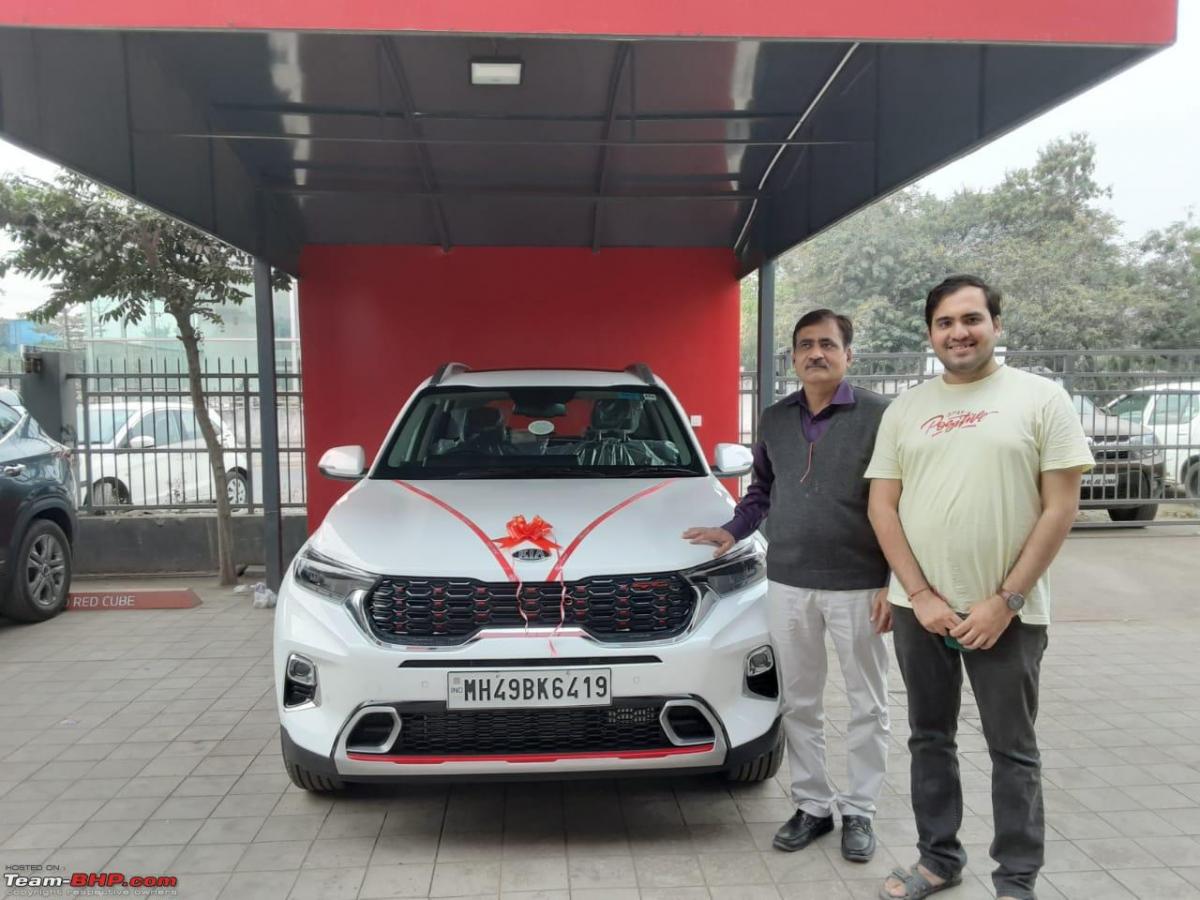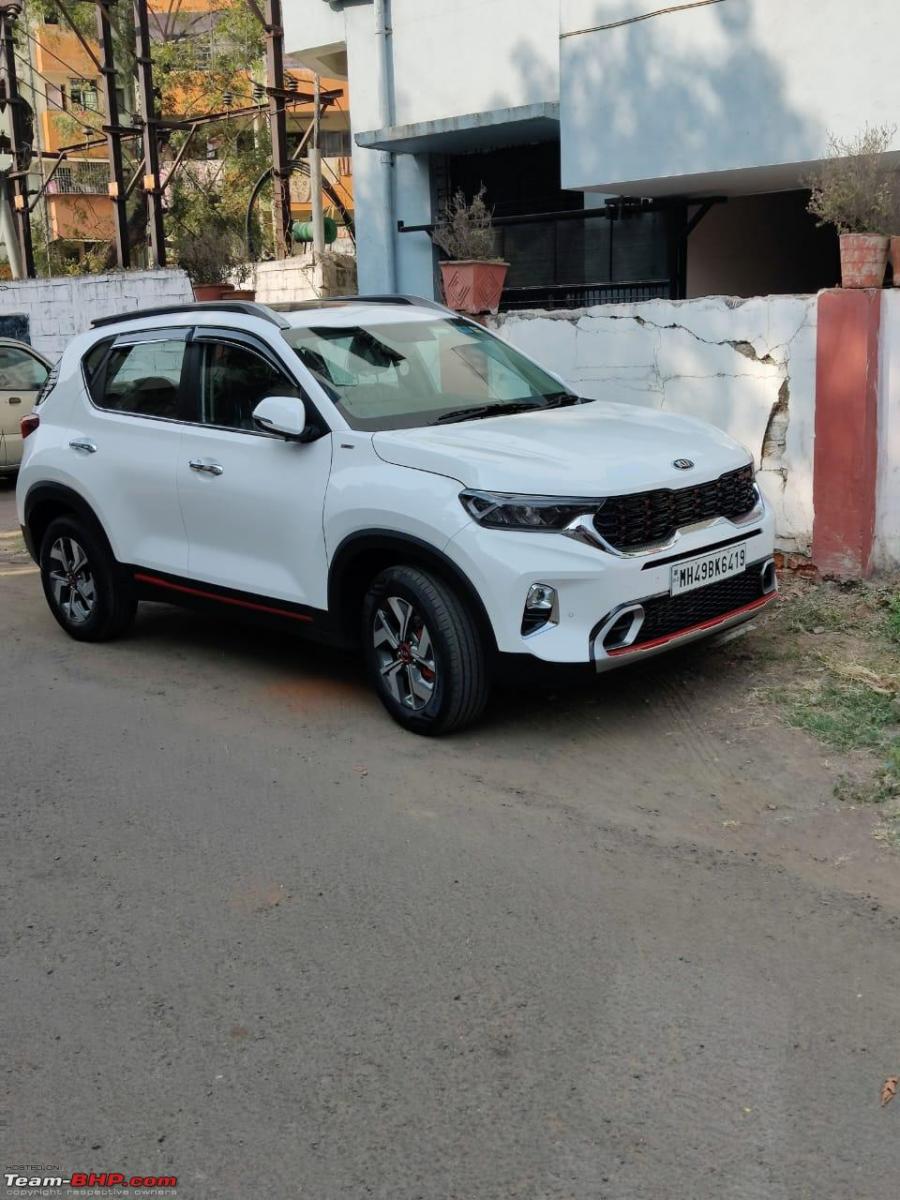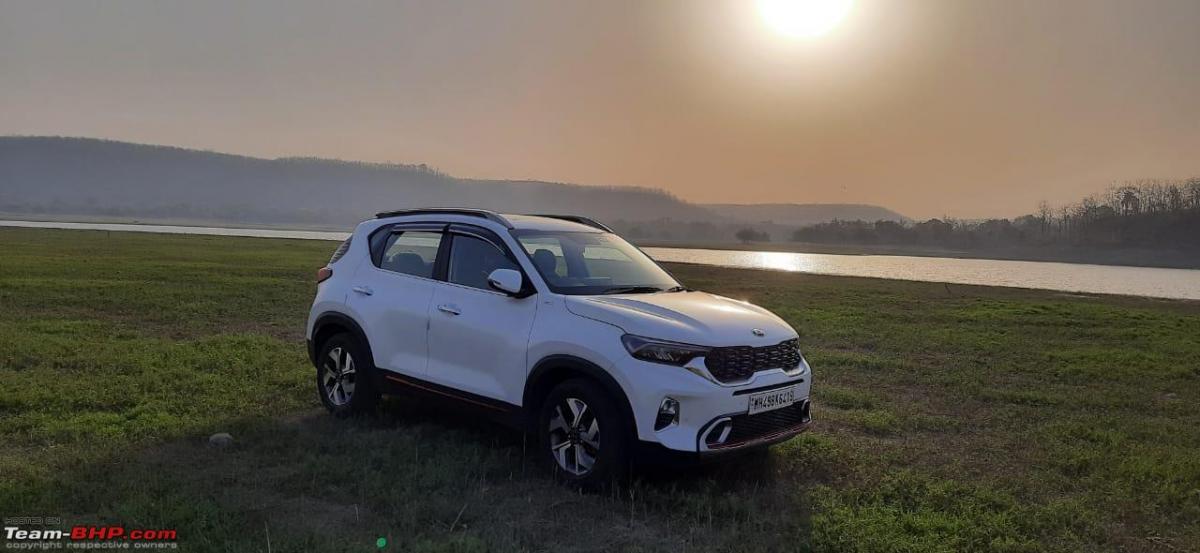 Check out BHPian comments for more insights and information.
Source: Read Full Article