The CVT box is a boon in city traffic. So smooth with light pedal inputs. Sports mode during highway drives is fun but within city at low speeds not so much.
BHPian praiththa recently shared this with other enthusiasts.
2.5 years and some odd (pun intended) 22222 km later: I am still loving it.
Journey so far:
I come from a joint family which is slowly climbing the socio-economic ladder and so are the cars in it. We jointly have owned many cars, but will mention here only the ones bought after my driver's license was issued and have driven them. All the cars owned are petrol.
Omni – I learned to drive on this car, was truly fun. No front sensors required.
Zen, Alto, Santro – nearly all in the same league.
SX4 – one offering form Suzuki at that time which pushed you back in your seat and puts a smile on your face (men were back).
Figo, Alto K10i – small intracity cars, everyday workhorse.
City 2014 MT and Verna – both great cars with merits of their own; Verna was fun whereas City was comfort.
Creta (grey) – first great SUV offering in 12-15 lacks bracket.
City 2017 MT – brother was confused between Creta and City; I gave him a little push and viola City it is.
Creta (black) – uncle always wanted a high ride, tied a 2-2 with City.
i10 AT, i20 AT, Jazz CVT – craze for auto transmission stated.
City 2019 zx CVT pearl white – my ride (a.k.a. Shadowfax)
Polo Highline 2022 – latest addition to the family.
Currently 2 Creta, 3 City, 1 Jazz, i20, i10, Polo, Verna are in use.
Decision to buy aHonda City for myself (in 2019): I started using my cousin's Bajaj avenger after my post graduation but it was old and had regular maintenance issues. After that I started using the Royal Enfield Classic 350 (other cousin's) which was great. Then the urge started to get a car of my own;
Budget was up to 15L on road.
Wanted a sedan whereas wifey wanted a SUV (ended with sedan).
Did not want a headache of maintenance, so a sound company.
Petrol.
Was to be used daily within city and few highway trips yearly.
Good looks
Interior space and boot
Manual vs auto – me vs wifey respectively (ended with CVT – you win some lose some).
Options considered:
Hyundai Venue: Was just launched at that time, so waiting periods were high. Looked puny when we went at the showroom and interior space was also limited (shuru hote hi khatam ho gayi types).
Hyundai Verna/Elantra: Sedans, great to drive cars. But if you are buying a petrol sedan why not the benchmark. Also, as per budget only base model of Elantra was reachable after discounts, but it was bare bones.
Toyota Yaris: Didn't like the looks; interiors were great.
Honda City vs Hyundai Creta: Top two contenders. Wifey loved Creta best of all.
Merits over City: High ride, feature rich, high ground clearance which in my case was a boon as Vapi has an average rainfall of 90-110 inches.
Merits of City: Great petrol engine, tried and tested reliability, comfort, back seat and luggage space, CVT better than that of Creta's.
Drive experience so far:
Initially the ride felt bumpy but after reading many posts on Team BHP, Ichanged the tyre pressure to 32 psi for front and 30 psi for rear (which is actually what the company recommends) its better. For the same pressure highway road manners are also better. But have to be more careful on bad roads as you will have tyre bowl out easily even at low speeds.
CVT – A boon in city traffic. So smooth with light pedal inputs. Sports mode during highway drives is fun but within city at low speeds not so much.
1.5iVtec – much has been said about it no further comments.
I have driven about 8-9 k km/year with mixed city and highway drives (highway drives of about 1300 km round trips – 2-3 per year).
Mileage – In the city it gives about 8-9 km/l and on highways it gives 13-15km/l. Overall average so far is near 10.5.
Long trips – mostly Vapi to Rajkot (550 km one way) via NH 48, Baroda-Ahmedabad expressway and Ahmedabad Rajkot highway, but recently Vasad – Tarapur – Bagodara highway was completed which is a great 6 lane road with less traffic.
Few other trips – Vapi-Morbi-Gir-Vapi (1400 km round trip) and Vapi – Mumbai- Lonavala-Vapi (500 km round trip).
Problems faced:
Tyre blow outs – twice.
Underbody engine cover loose fitting which scrapes on every bumper; had it fixed thrice but after some time it happens again.
Right back passenger foot well water collection; recent issue.
Minor accidents that needed body work – twice.
Next car wishlist:
Octavia, Thar, Kodiaq, Fortuner well the list is long and never ending.
Few pictures to complete the post: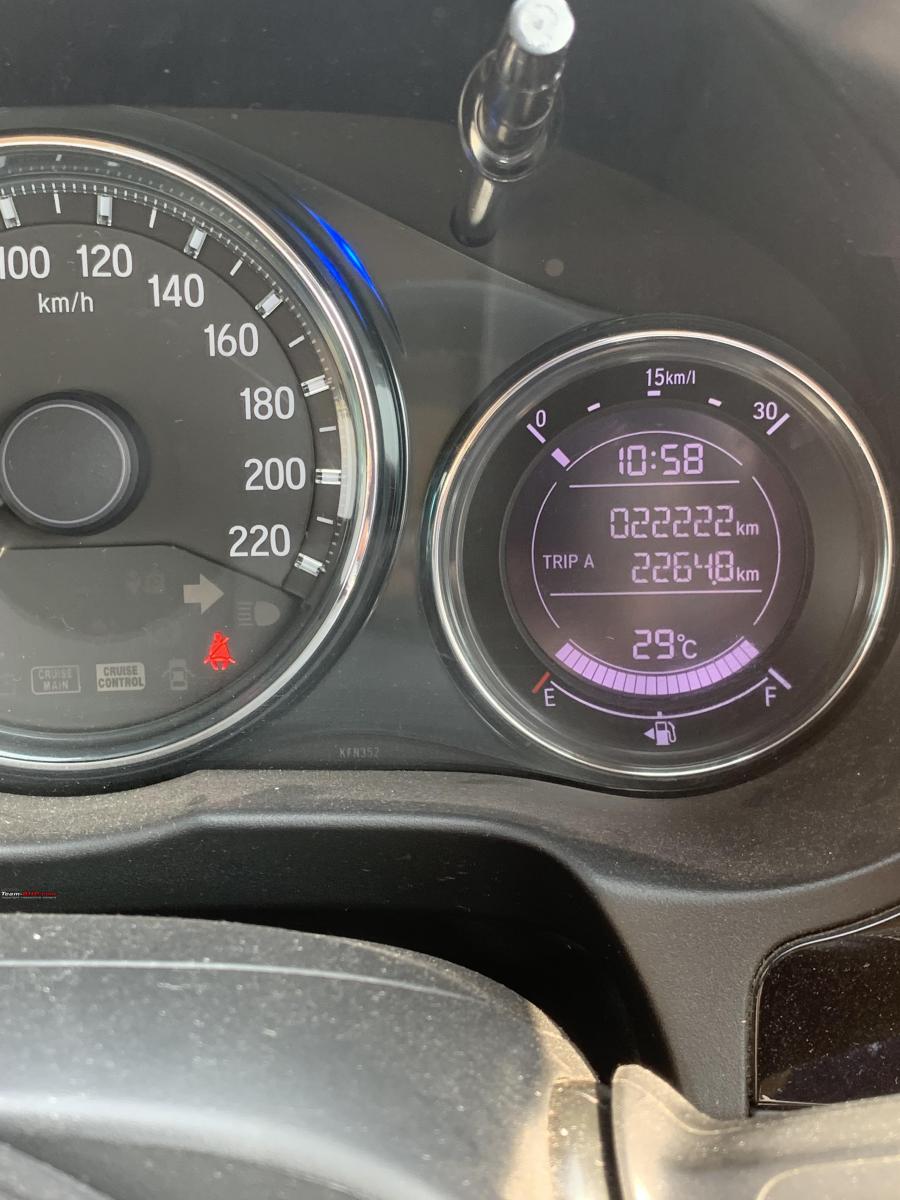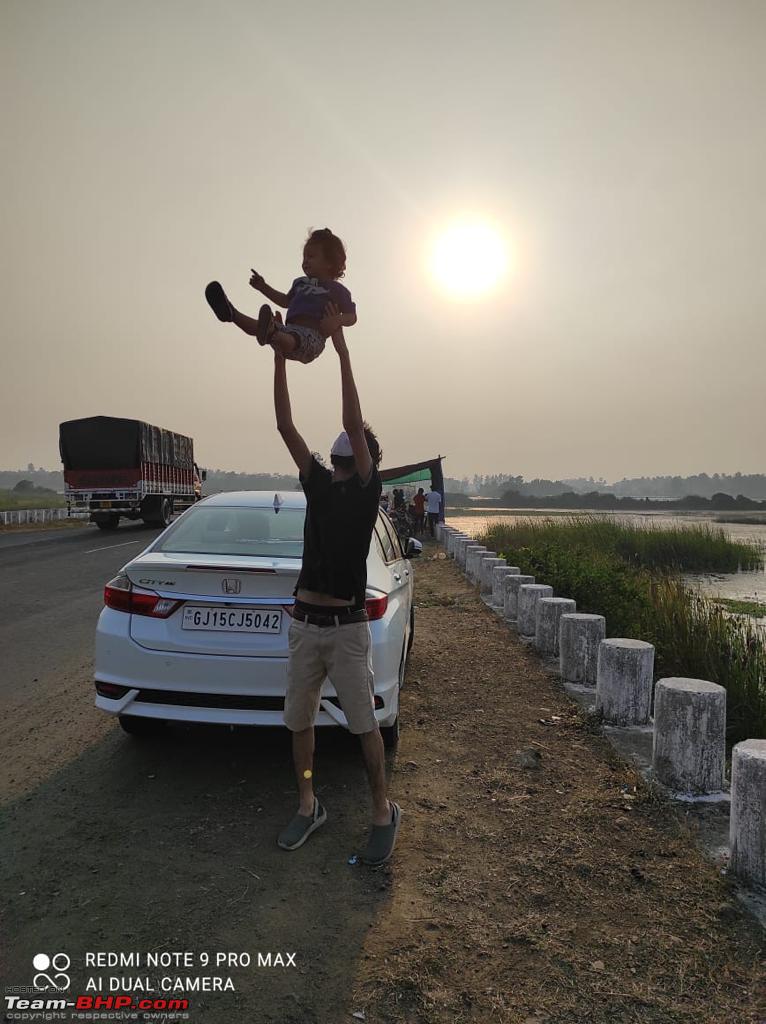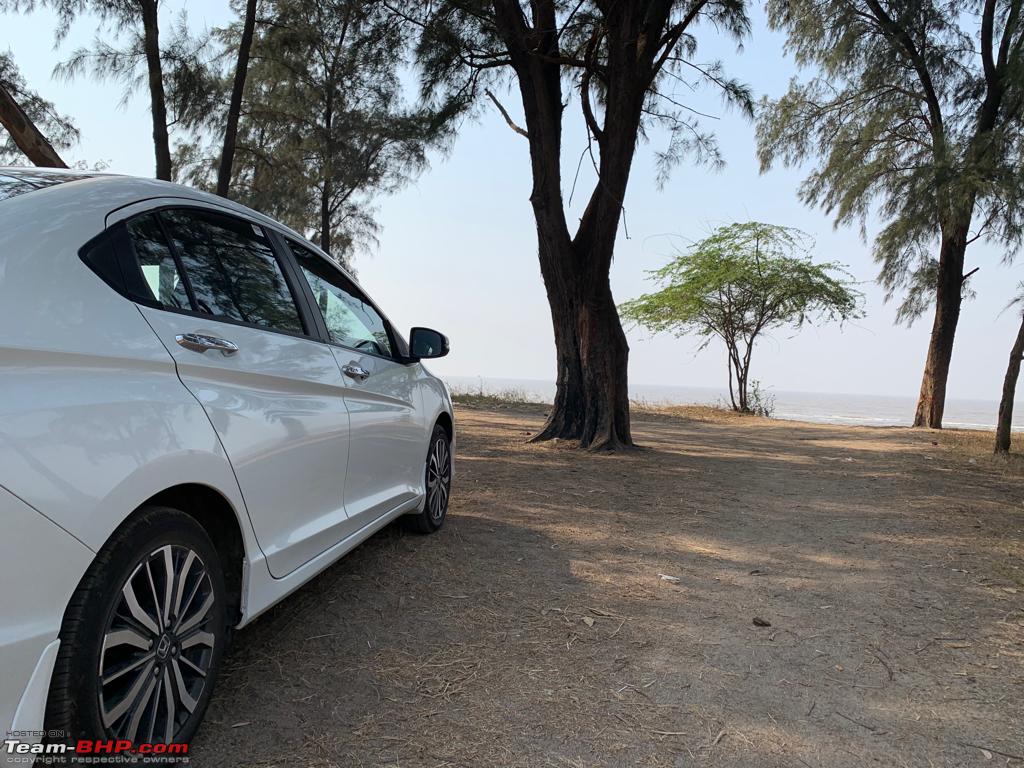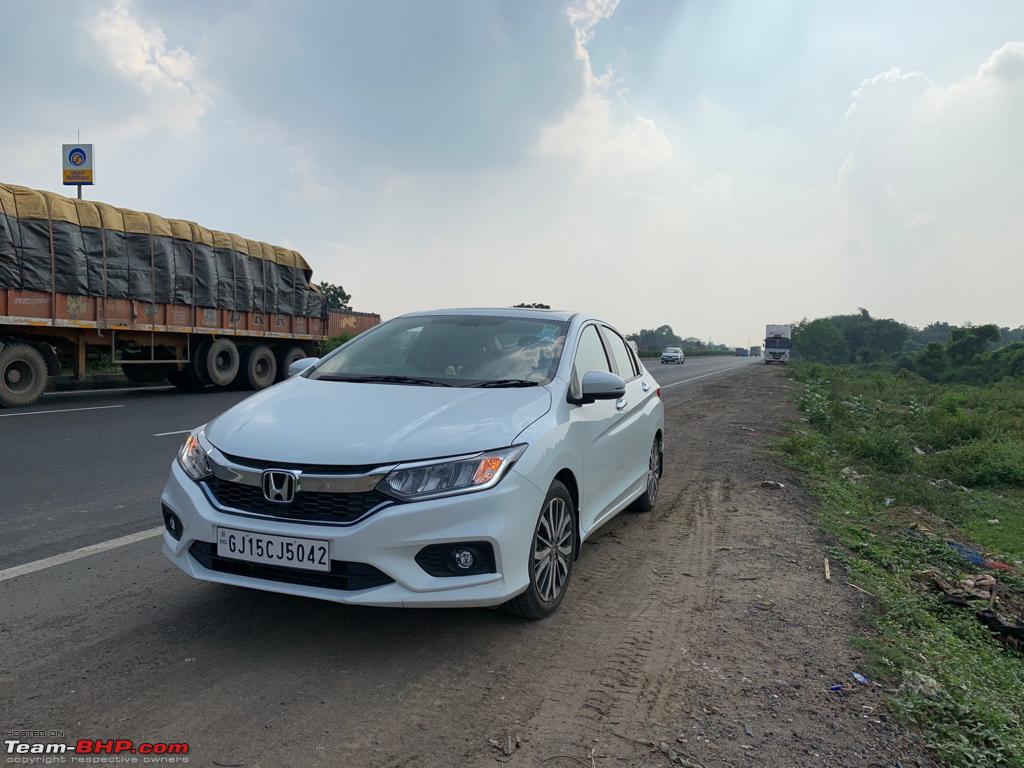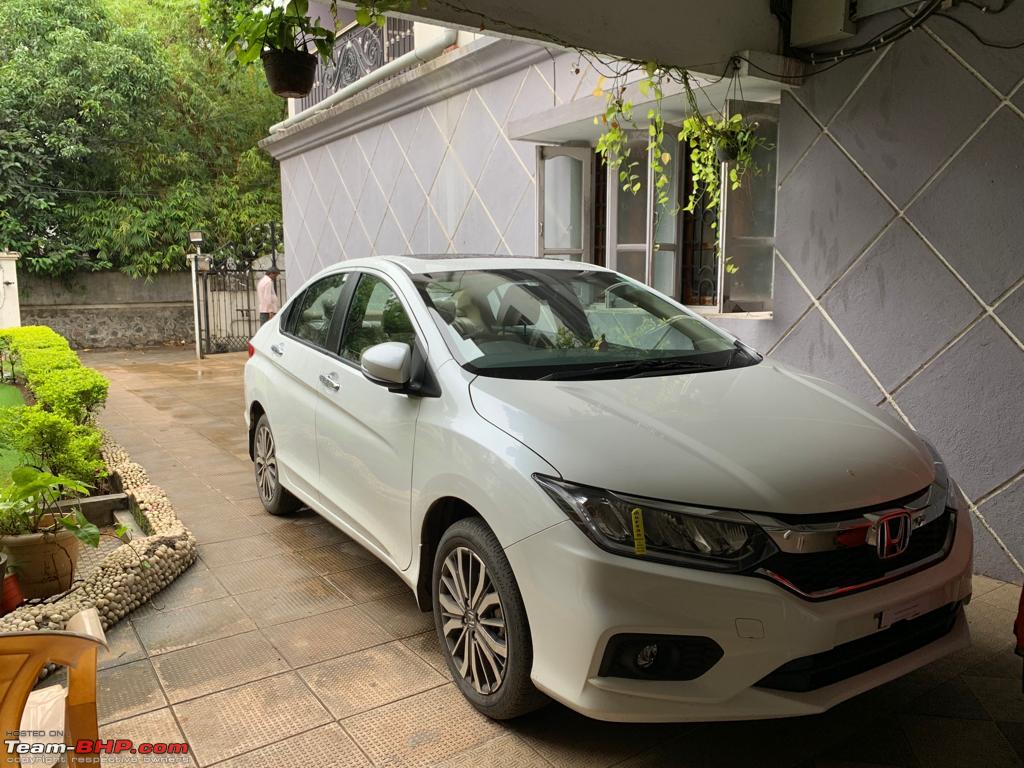 Check out BHPian comments for more insights and information.
Source: Read Full Article