This car taught me to be a more responsible driver. To compensate for the lack of ABS, airbags and heck even seat belts.
BHPian Hirohito recently shared this with other enthusiasts.
Day 0
18 December 2022
Breathless
I was aware that we needed to be in Nagaland by 20th December, but we hadn't decided on a date of departure yet. We are working on two documentaries, in this village in Nagaland. This is the third year since we first went. Morning 8, I got a call from Shyamal. "at what time are you leaving tomorrow?" he asked.
He went on to say that we could take the SS80, as we were only three people. I couldn't conjure up a word to say. A lot was happening already.
I hosted the reunion of 25 ex-students (and my seniors) from Sainik School the previous night. As I spoke to Shyamal, they were just waking up after pulling off an all-nighter.
The first task, if I were to leave tomorrow, was to make way for my SS80 aka Hirohito to reach the garage to get its headlamp and front suspension fixed. I took the car keys from my guests and started making way for my diminutive 800.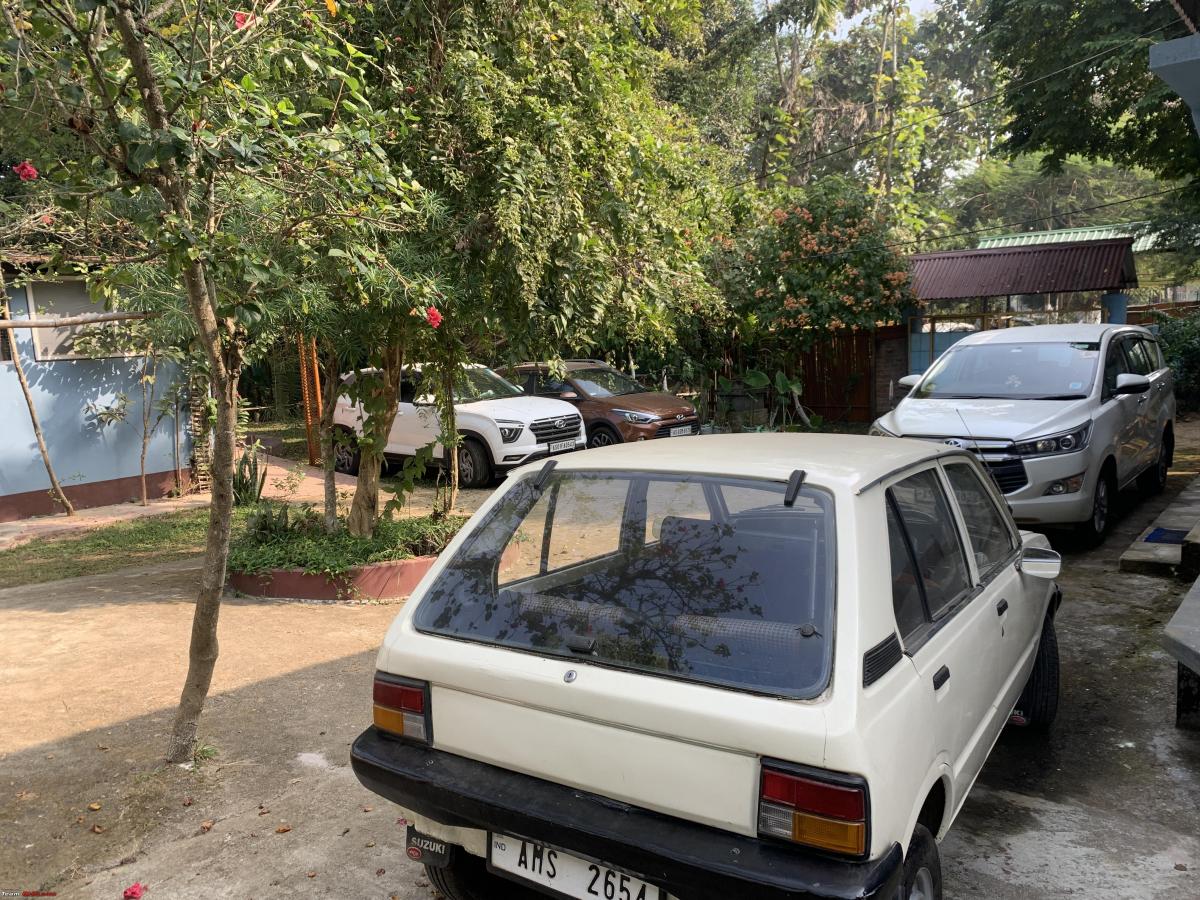 Managed to get Hirohito out of the shed.
On the way to the garage
I asked a friend to follow me and bring me back from the garage, to save some time. The garage owner with whom I happen to play badminton together, couldn't fully appreciate my sense of hurry. I asked him if he can get the suspension fixed. He kept staring at the wheel. Since he didn't reply, I took it as an affirmative and hopped into my friend's car. The guests left soon after, and as my staff got busy dismantling the tents, I sent my friend once and then our driver once more to the garage to check if my car was actually getting fixed.
Daylight soon faded, and I went to collect Hirohito from the garage. The suspension was not making any noise and the headlamps seemed to be working fine now. I parked Hirohito outside its shed and decided to give it a quick wash.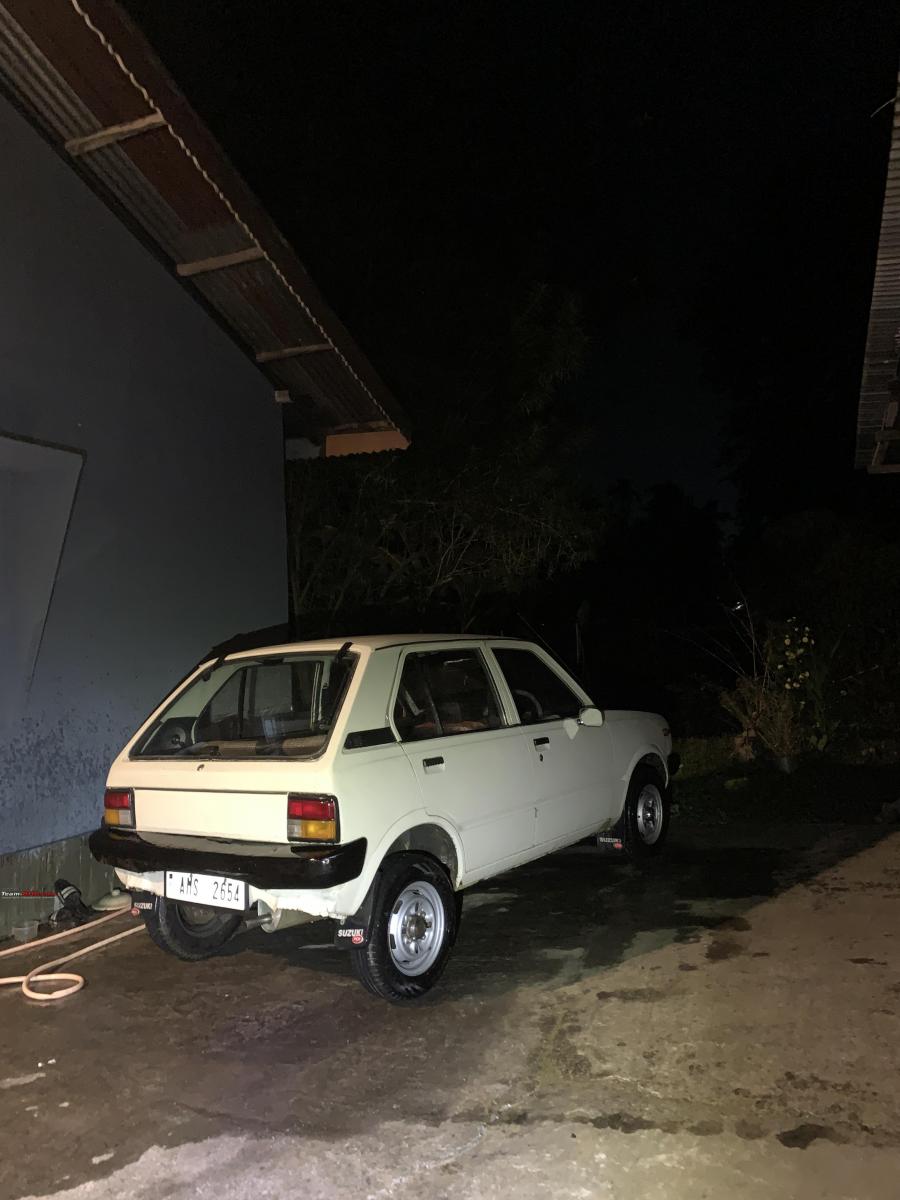 A quick wash, followed by dashboard polishing, tyre polish…I tend to get carried away.
Checked air pressure with my foldable cycle pump. While it cannot fill the air in a car tyre, it comes in pretty handy as a pressure gauge. Saves me the hassle of taking out the car inflator, and then connecting it to the 12v socket, only to check tyre pressure.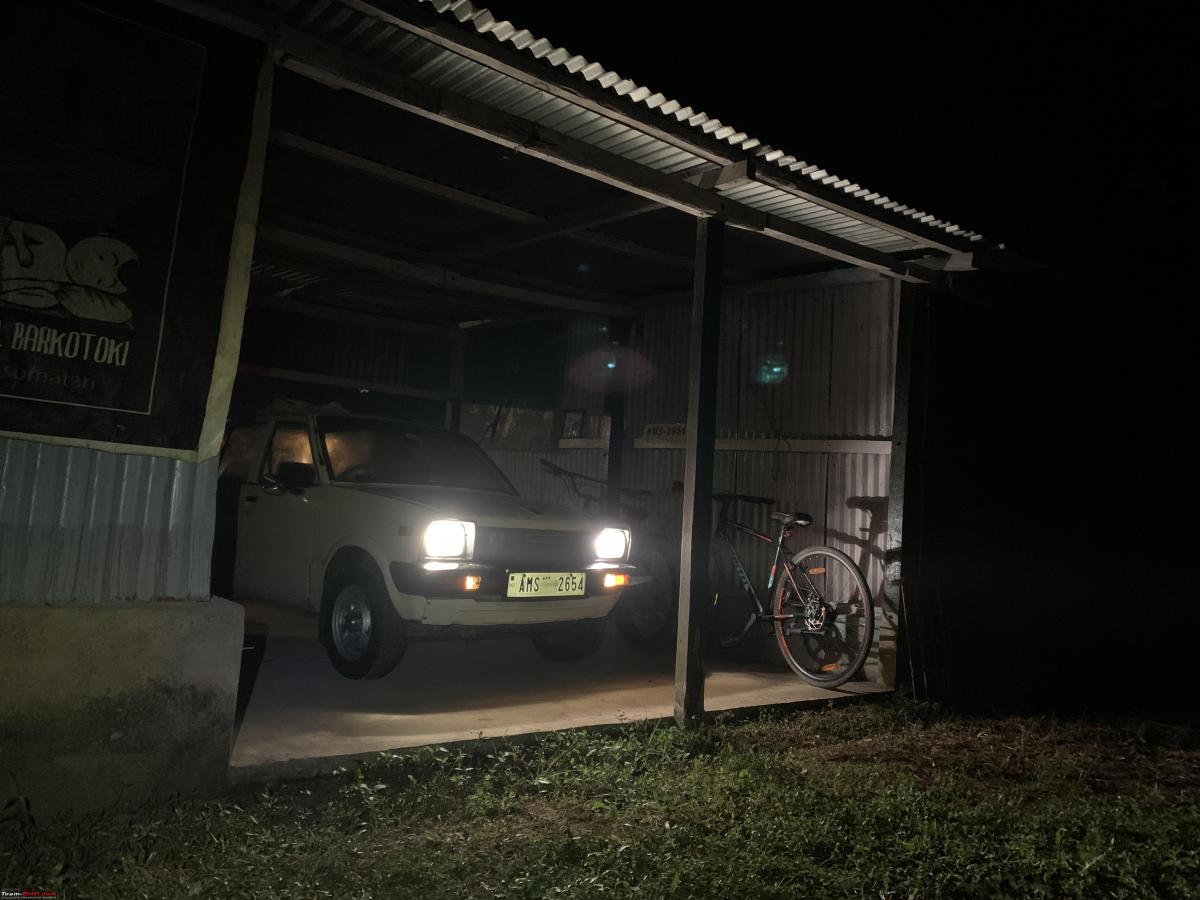 8.30 pm: Dusted the mats and checked the lights one last time before putting them back under the roof.
I leave at 4 in the morning. Got to reach Shyamal and Elora's home in Jagiroad by breakfast time. Approximate distance 165 kms. Then the three of us will proceed towards our destination, i.e., Molungkimong in Nagaland. Roughly 350 kms, from there. I tried to get some shut-eye.
Continue reading BHPian Hirohito's cross-country drive for more insights and information.
Source: Read Full Article