I haven't bothered to check the sound without baffles, I'm happy with things the way they are.
BHPian RiderZone recently shared this with other enthusiasts.
10,000 km update:
Powerage slip-ons:
Thanks to the recommendation by MadRasTan4986, I picked up the Powerage short chrome exhaust from Amazon with a nice HDFC discount, plus used some vouchers for a total cost of roughly 12000 bucks. Initially I thought they were too loud, but after using them for about 2500 kms I'm really in love. The sound party is mainly for the rider, others on the road do not notice it so much. This exhaust checked all the boxes for me:
Must not be obnoxiously loud.
Must look stock.
Most importantly, must not heat up like the stock exhaust.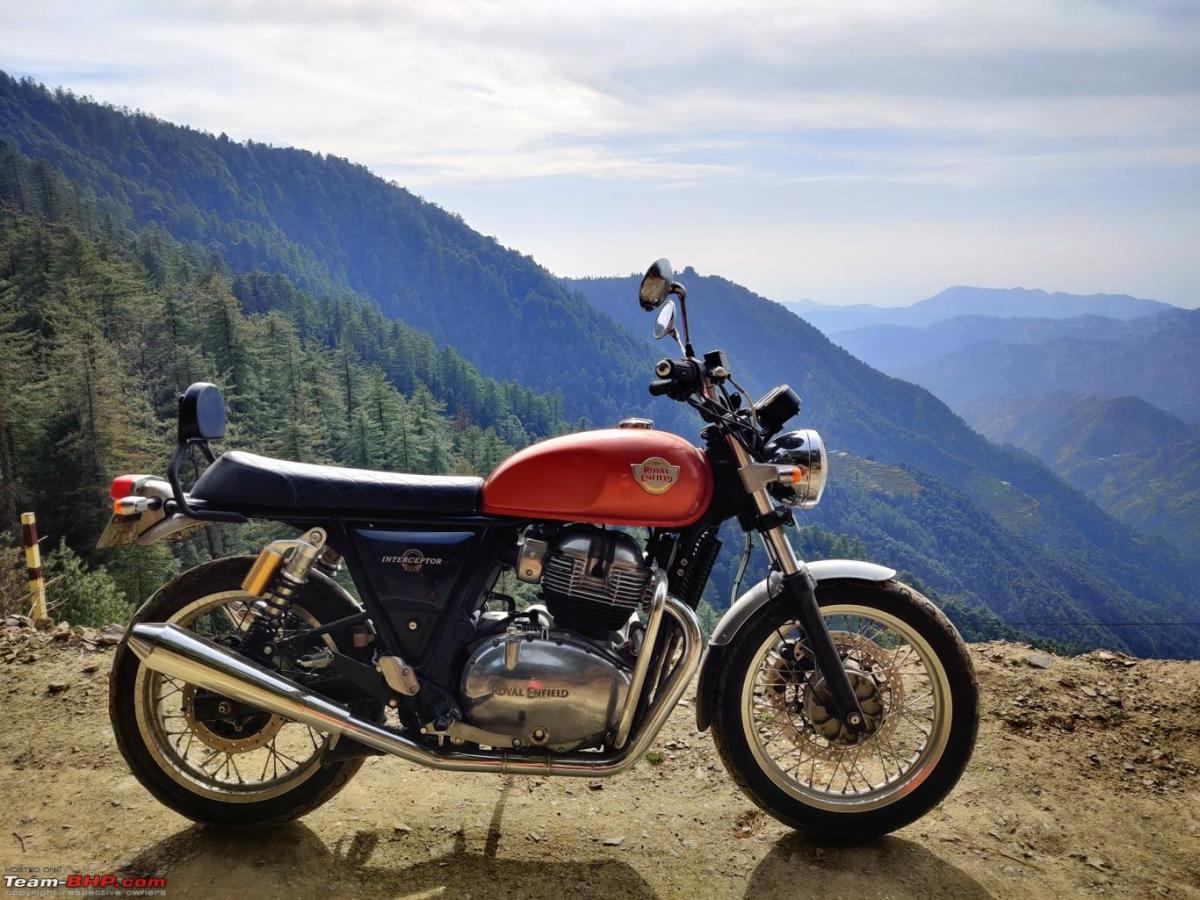 I haven't bothered to check the sound without baffles, I'm happy with things the way they are. Installed them myself in about half an hour, it took that long because the left header had a lot of rust inside which I cleaned as best I could with some WD40. The delivery from Amazon was extremely quick, packing was top notch, and the product itself is fantastic. I haven't noticed any power or weight improvements, but I wasn't looking for any either. Highly recommended for people who are looking for a cheap and easy way to make their Inty a bit more fun.
Made a video of the sound, but it doesn't really do justice to the experience. Since I refuse to attach a camera to my helmet, here's the next best thing.
MK Designs Pillion Footrest Extender:
Although I don't take pillions often, this upgrade was absolutely essential to take them even for short distances. Bought it directly from their site, delivery was quick, and I easily installed them myself. There are cheaper options in the market, but this being "branded" felt a bit more trustworthy, they are beefy and well made. These make a significant difference to pillion comfort, must-have if you carry passengers and plan to not make enemies out of them.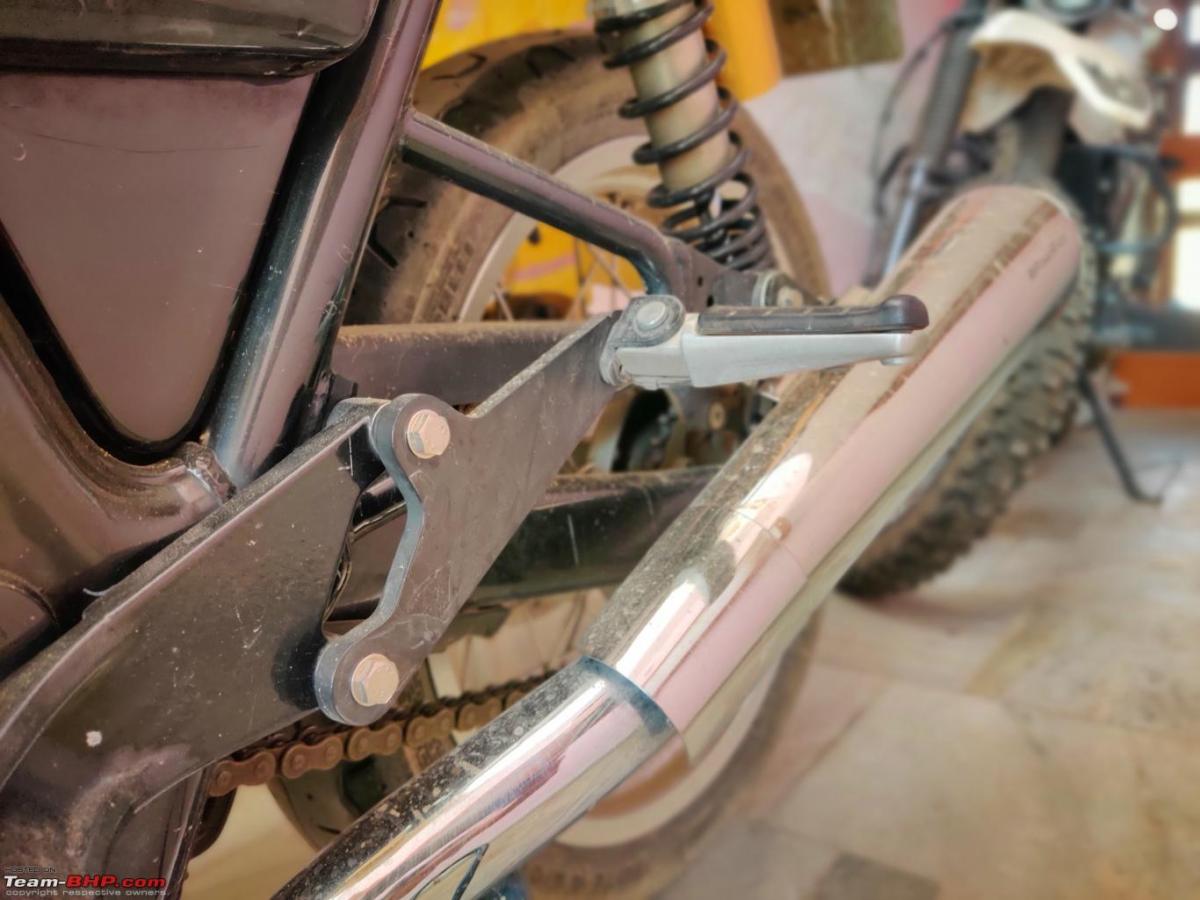 Goth grips:
I mentioned in my previous posts that with my hand position, the throttle kept slipping and I had to hold on real hard, which caused severe pain in the hand and wrist. Grip Puppies and similar options online felt overpriced to me, so picked up these garbage grips for 40 bucks. They look odd, and are very uncomfortable to use without gloves, almost like a forced acupuncture session, but have solved the problem of throttle slipping away. Whatever works is good enough for me.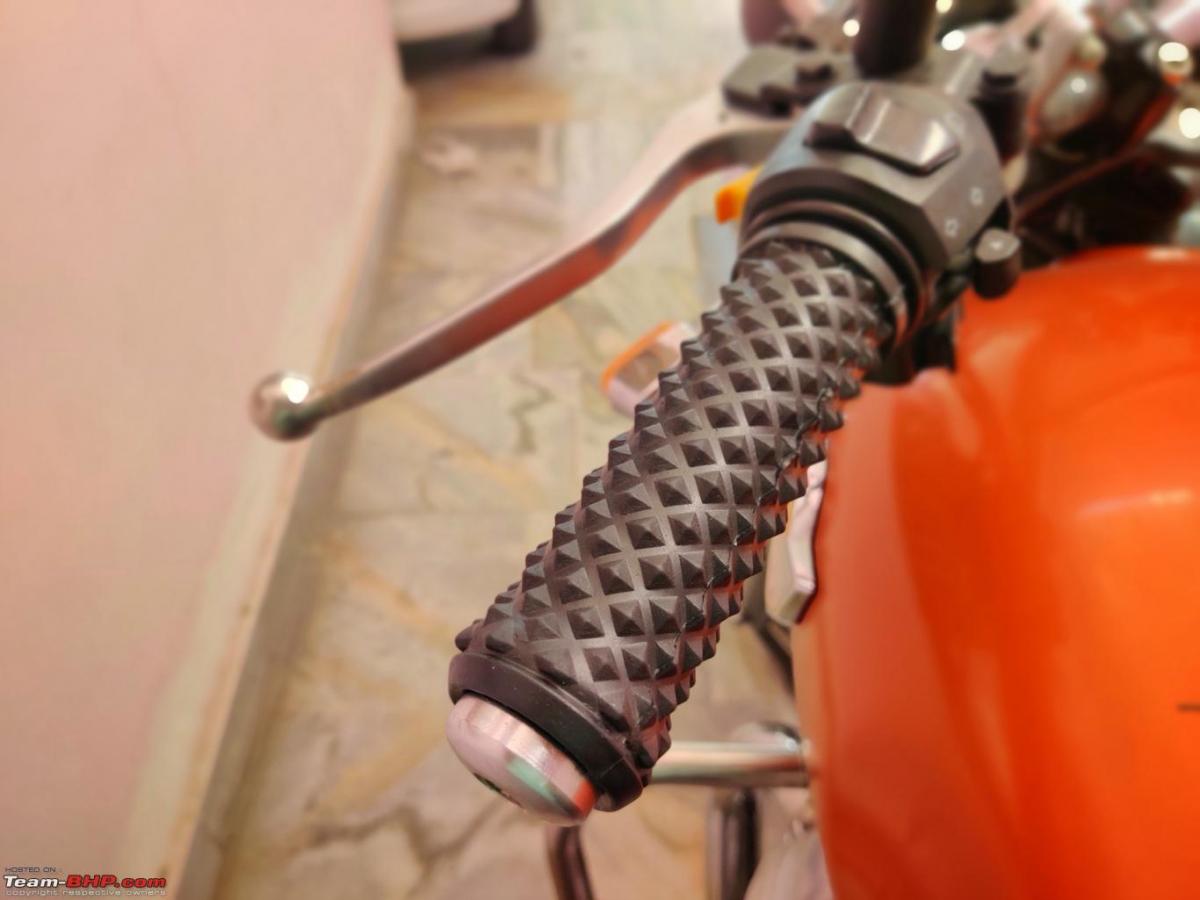 Other random updates:
Only other change in the bike is that I removed the ZANA logo from the backrest. I looks slightly less ugly now, but it's functional, I haven't found a better replacement, and I got this one for free.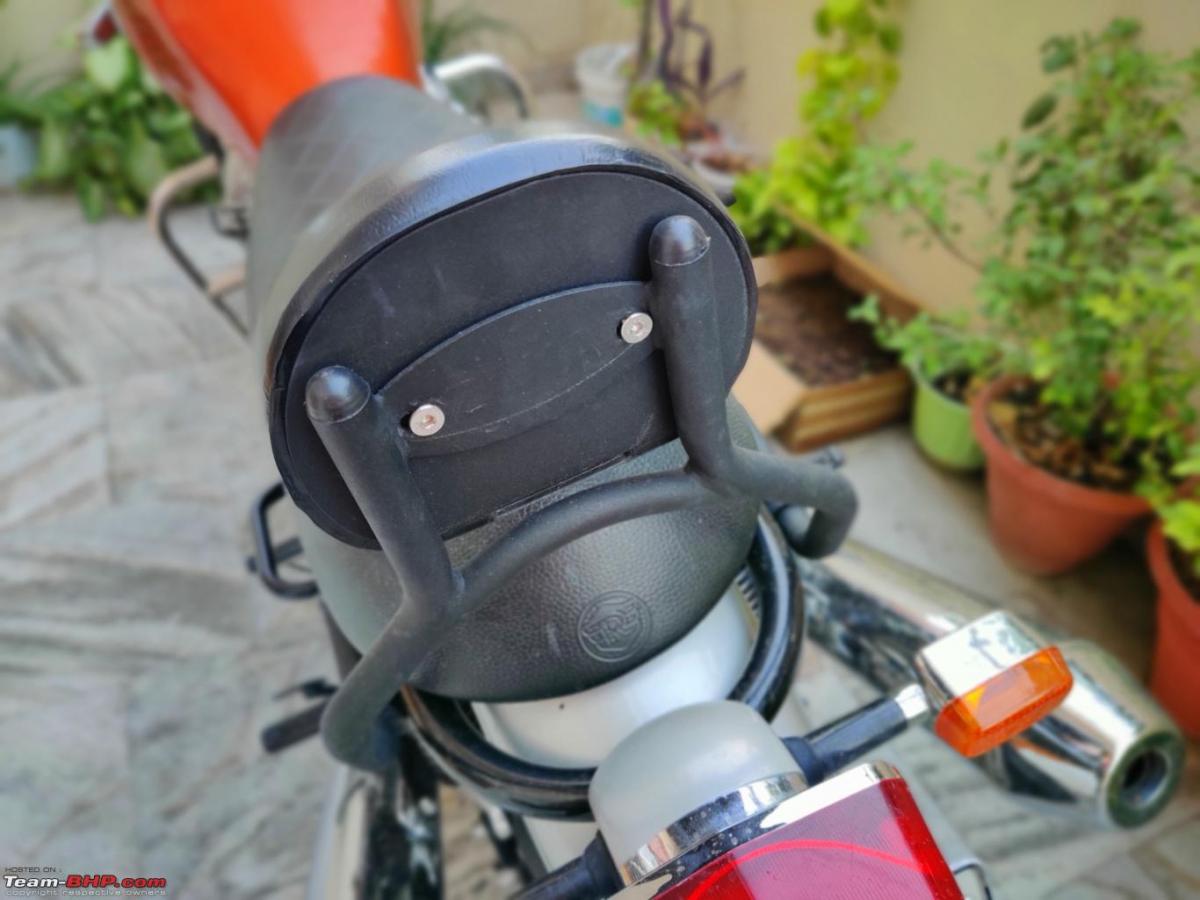 About the Motul 7100 engine oil, it has made no difference to the bike, at all. Engine and transmission smoothness is the same, so is the heat. Next time I won't bother with spending extra on this and just go with the Liquid Gun stuff, in spite of the stupid name.
The BMC air filter is working fine, it was cleaned during service and reinserted. With the Powerage, the induction roar is almost completely masked by the exhaust note, so this change makes even less sense now. Will stick to stock air filter if the BMC dies.
The tires are definitely dead now, especially the rear, but I'll change both and see if the wobble is fixed. Like I said in the previous posts, I was waiting for RE to launch the 650 based cruiser so I can steal the alloys from it and fix it on the Inty, then buy an appropriate set of tires, but who knows when that's going to happen. I do not want to do any alloy jugaad, do not have the patience. Need to hunt around, but most likely I'll just buy the stock Ceats, I like cheap things.
Niggles:
There's only one problem, at high altitudes, even relatively modest ones near Shimla, as soon as I pull the clutch in to downshift on a corner, the revs drop and the engine stalls. Seems to be a problem with the idle at low oxygen concentrations. With throttle control it's not difficult to ride around this issue, but it's annoying. Perhaps the air filter or the exhaust is the cause, but I do not know. I tried leaving the bike to cool down, then starting it without throttle and leaving it there for 15 minutes so the ECU could "acclimatize" to the higher altitude, made no difference. Any suggestions for a fix are welcome.
Overall, it's an absolute thing of beauty. I take it out every weekend, and every weekend it makes me smile. It's a pleasure to own and live with this machine, I'm lucky to have had the chance.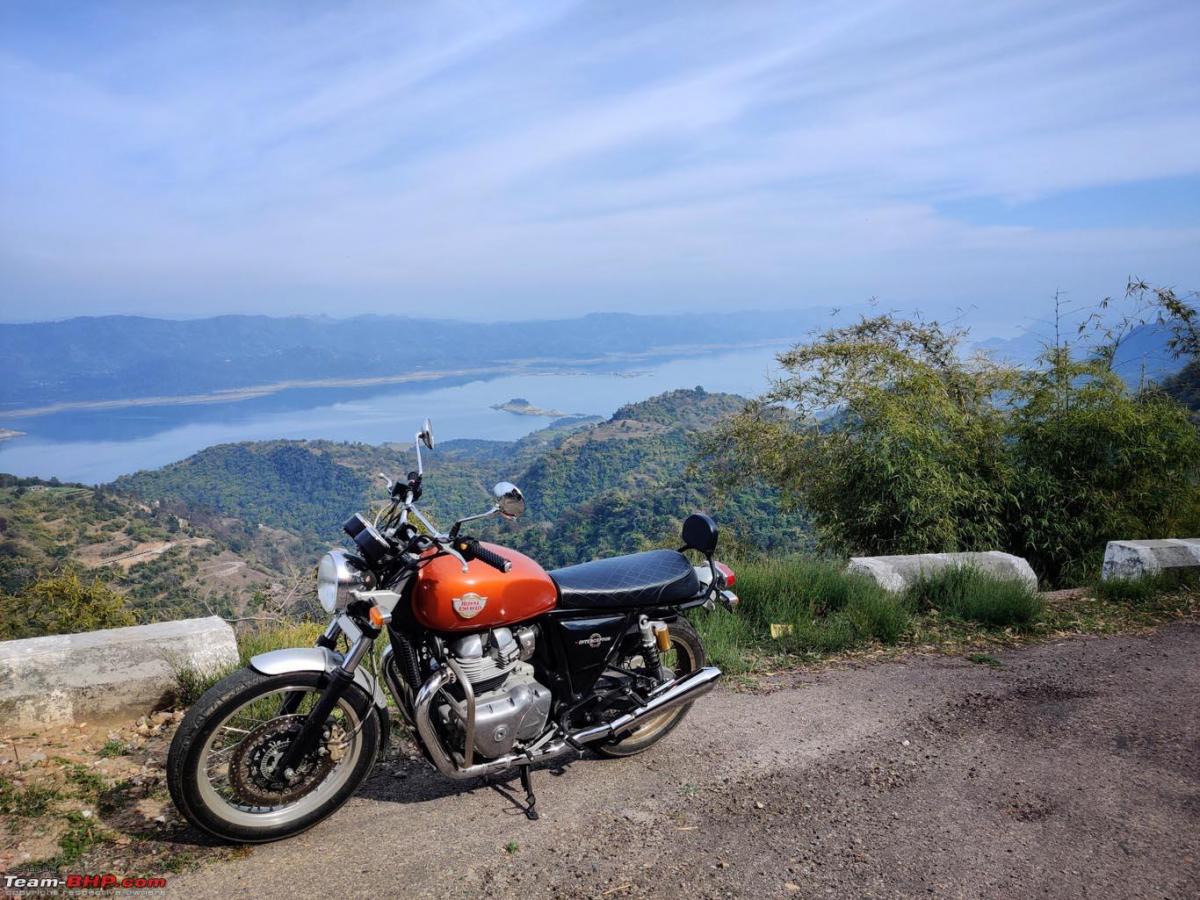 Check out BHPian comments for more insights and information.
Source: Read Full Article