The Gurkha's sheet metal quality is excellent, has e-coat and is dip coated, but rust proofing, sealant for joints look poor for an off-roader; it is a project in itself to do proper rust protection.
BHPian PhantomLord recently shared this with other enthusiasts.
While waiting for wheel bolts I thought of completing Audio setup and internal rust proofing, below are notes and pictures from inspection. Gurkha sheet metal quality is excellent, has e-coat and is dip coated, but rust proofing, sealant for joints looks poor for an off-roader, it is a project in itself to do proper rust protection.
Dash Crossbar: Dash Crossbar is not painted but has some oil coat on the exterior, but inside tube is dry, my initial plan was to pull the dash and paint the cross bar. I did do a dry run, but crossbar is fully integrated unit carrying complete A/C unit, instrument cluster and steering, only way to get to it was full disassembly. Luckily there was no rust on inside of the bar, used 3M cavity wax to quote the inside.
Centre Console has two piece, rear piece is held by 4 screws, front piece needs diff lock circuit disconnection. Houses AirBag control module and BCM under it.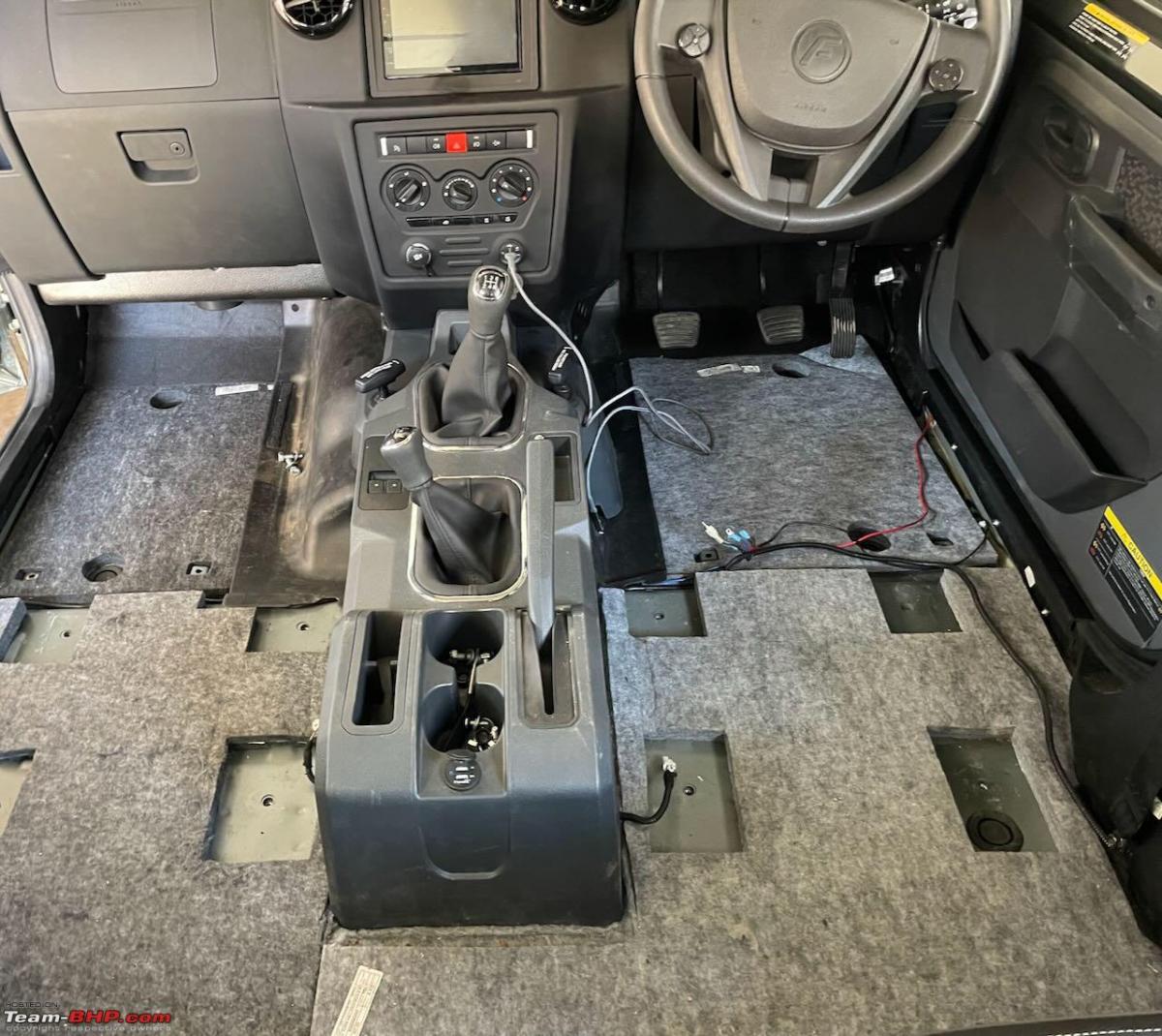 Removal of diff lock lever from underneath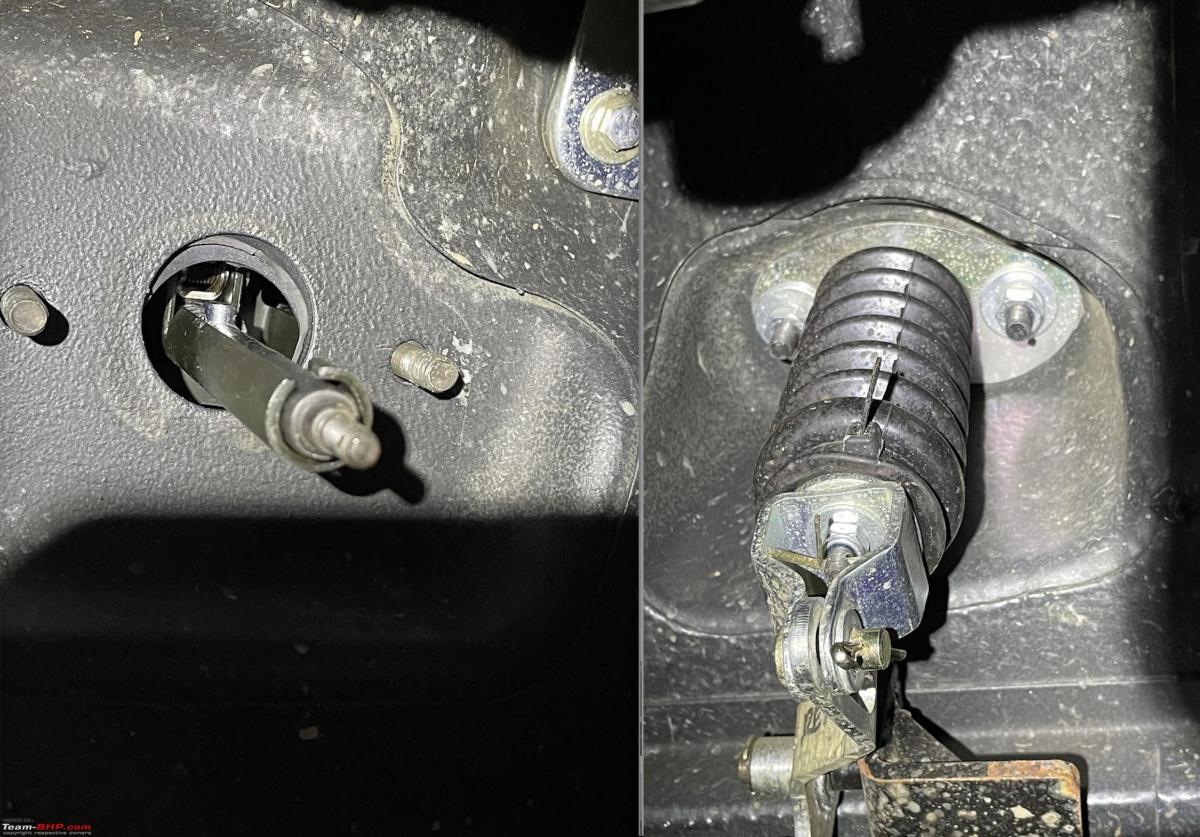 Note the edges are crude flaring and sharp.
Factory Centre Console trim damping
Since trim was out just belted it matt black to match the dash
Rear cabin, wheel well sheet metal is well formed and has thick gauge.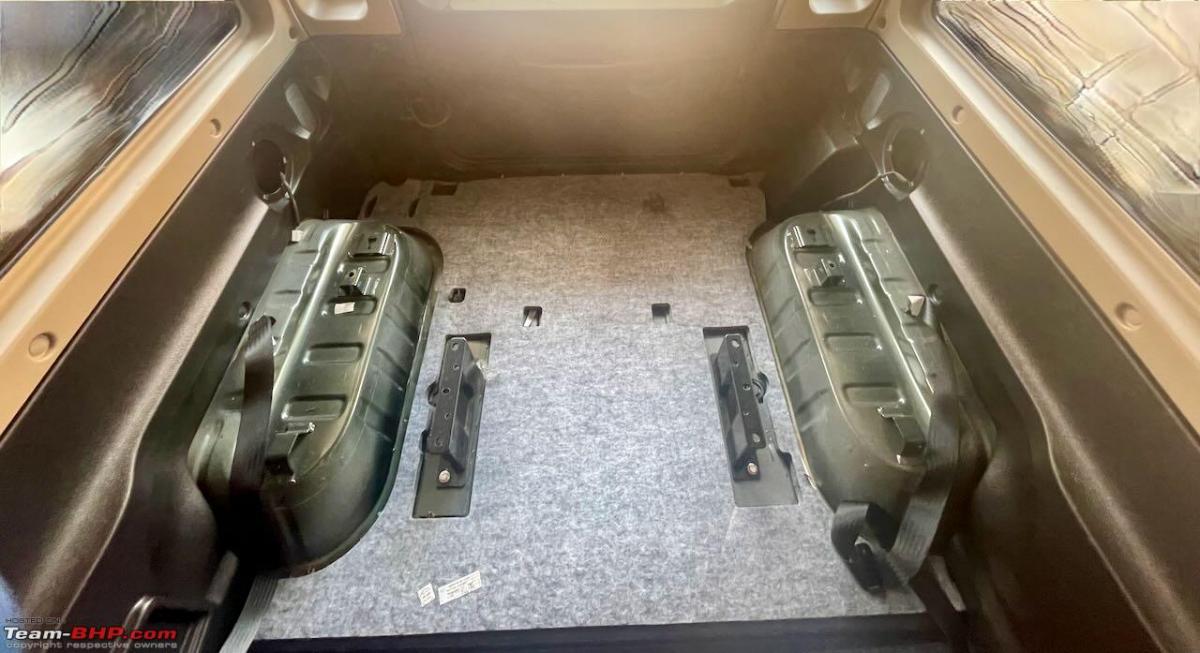 Left and right plastic trims have foam attached, with already padded shell, this may not have much affect.
Left and right shell cavity collects dust from rear wheel fender, rear speaker was fully covered with dust.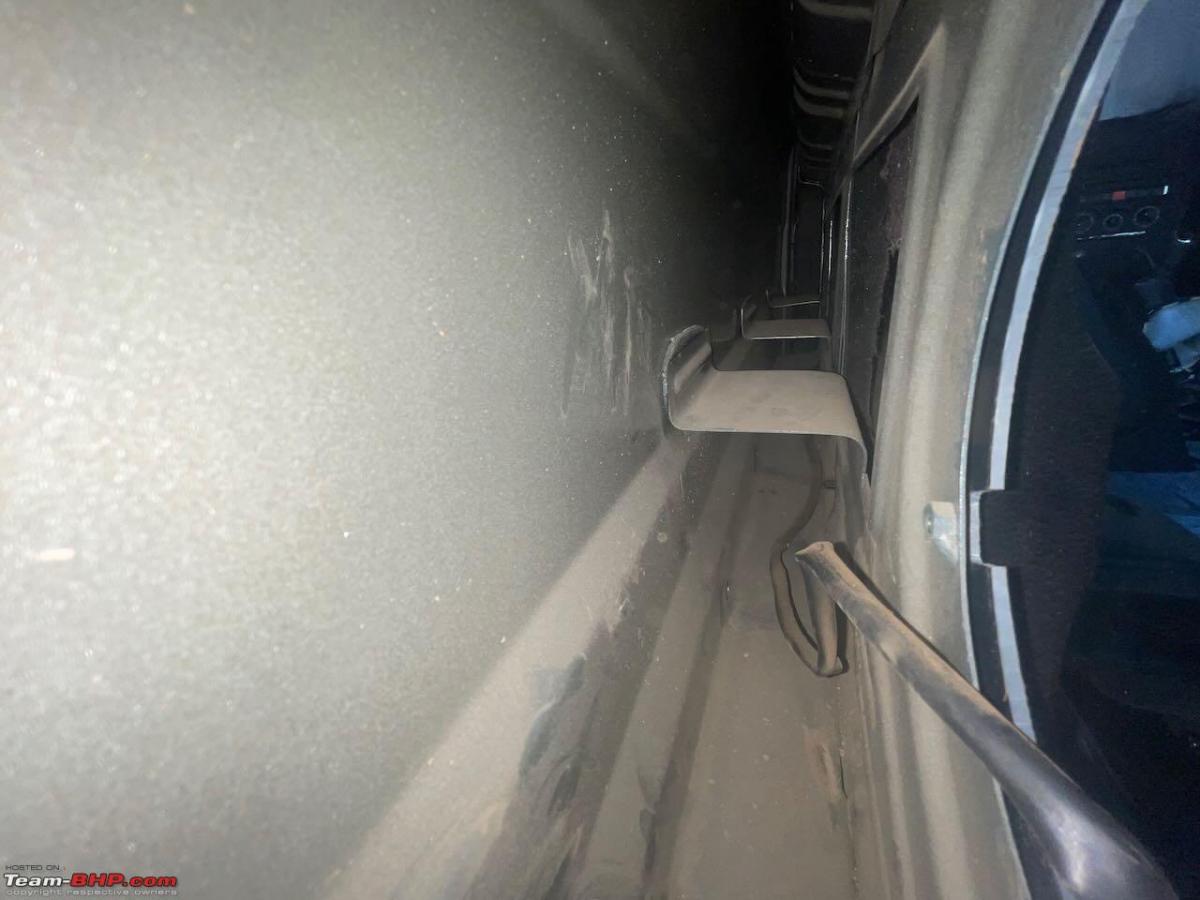 Dust enters from rear wheel well through these holes into cabin, looks like these are mounting holes for fender of different type(not used). These can be closed with sealant or rubber caps, you can also use foam to block dust through fuel cap slot.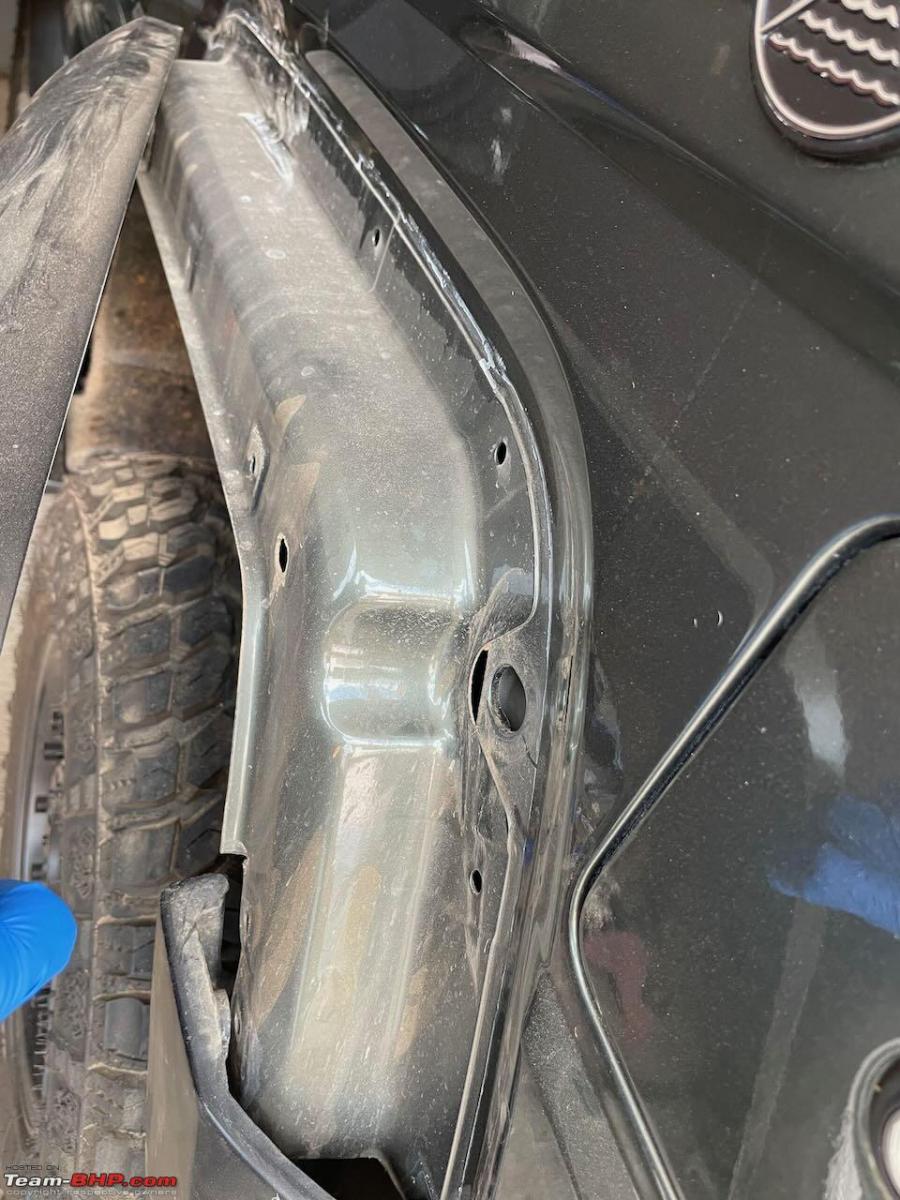 Pressure washed the area, later wiped and kept it ready for cavity wax.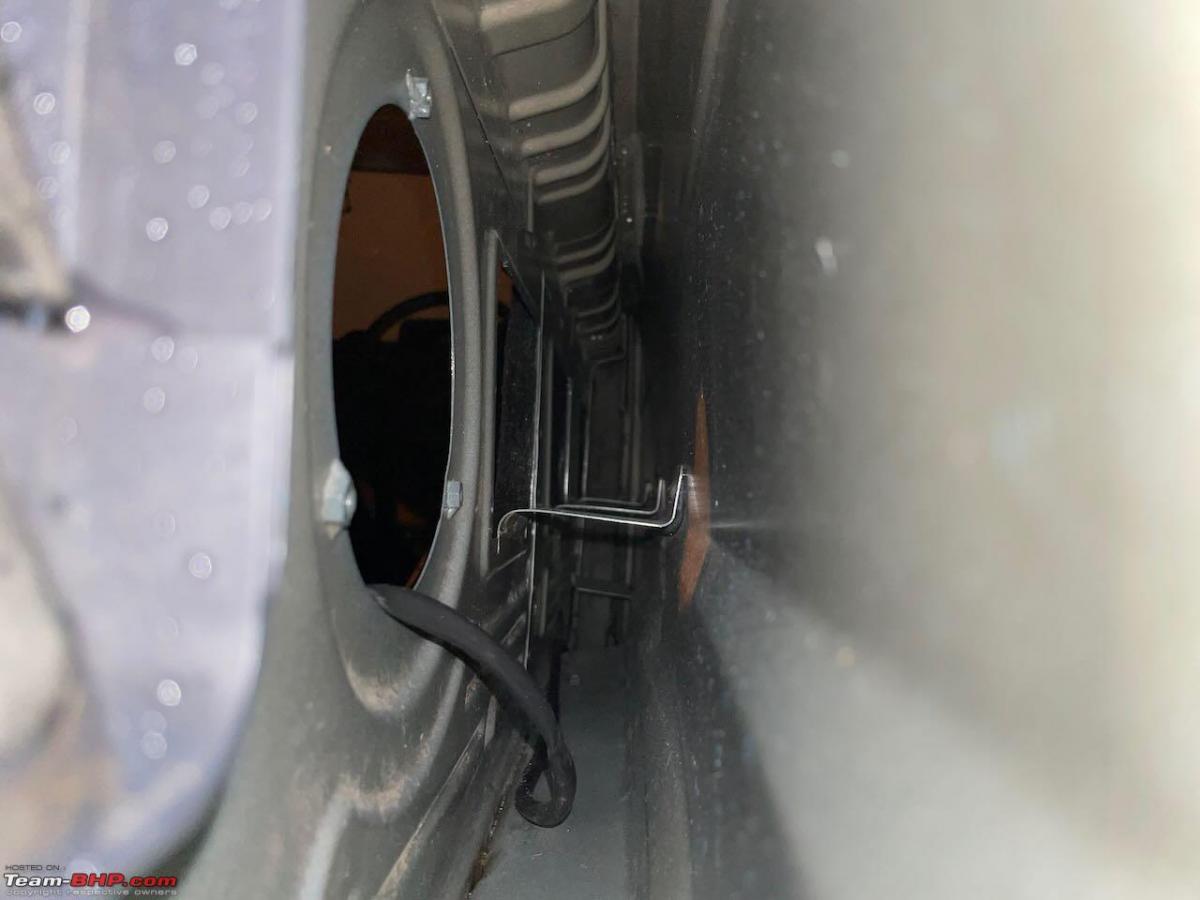 Left side of the shell, opportunity for large boom box ? Note the forced ventilation flap next speaker mount as well, more on that later.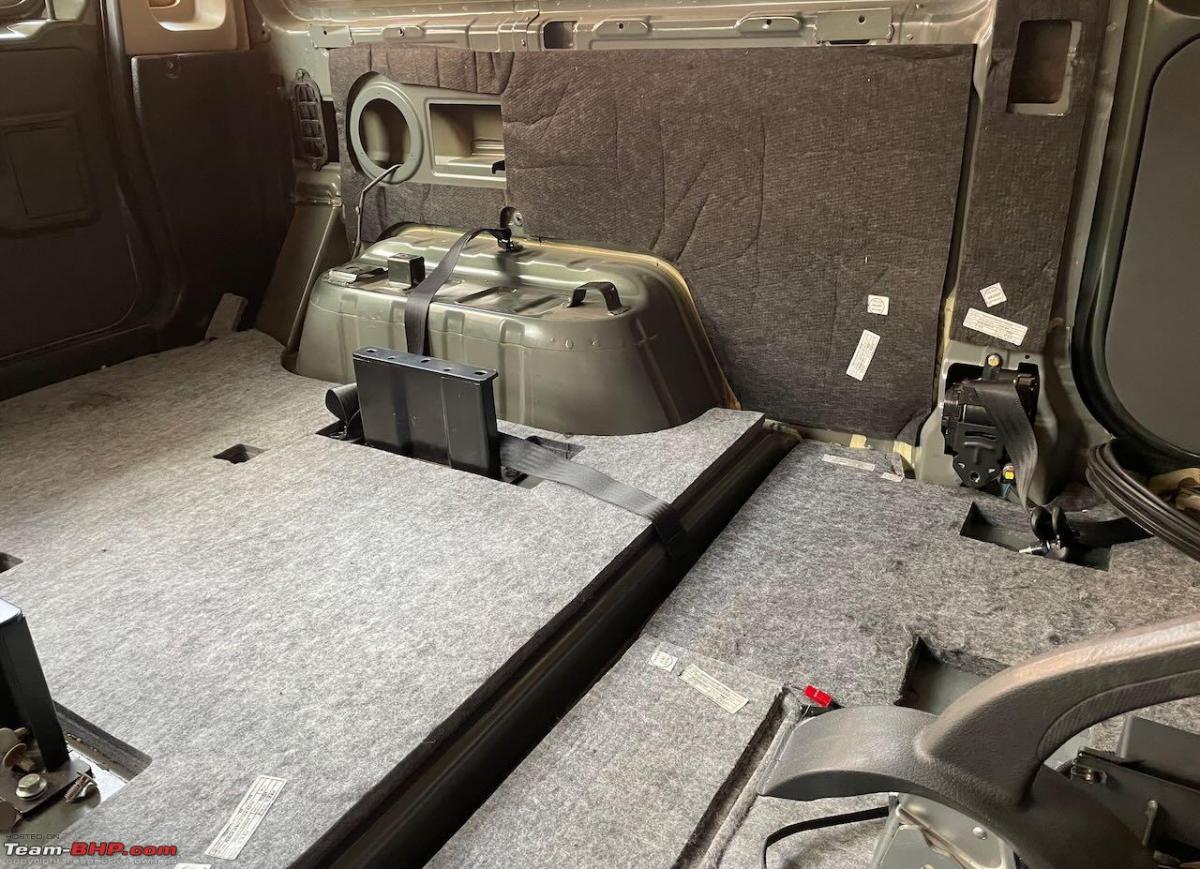 Left side of the shell, wheel well joint is missing sealant, you will see dust here via micro pores, I planned to seal it from outside.
Forced ventilation exit is same as G, from shell it goes via breather pipe to area under rear bumper.
More here (video)
Rear wheel well trim is damped as well, I would have preferred outside wheel well cover like front instead (outside cover is open at top, increasing chances of stone chip, noise and rust).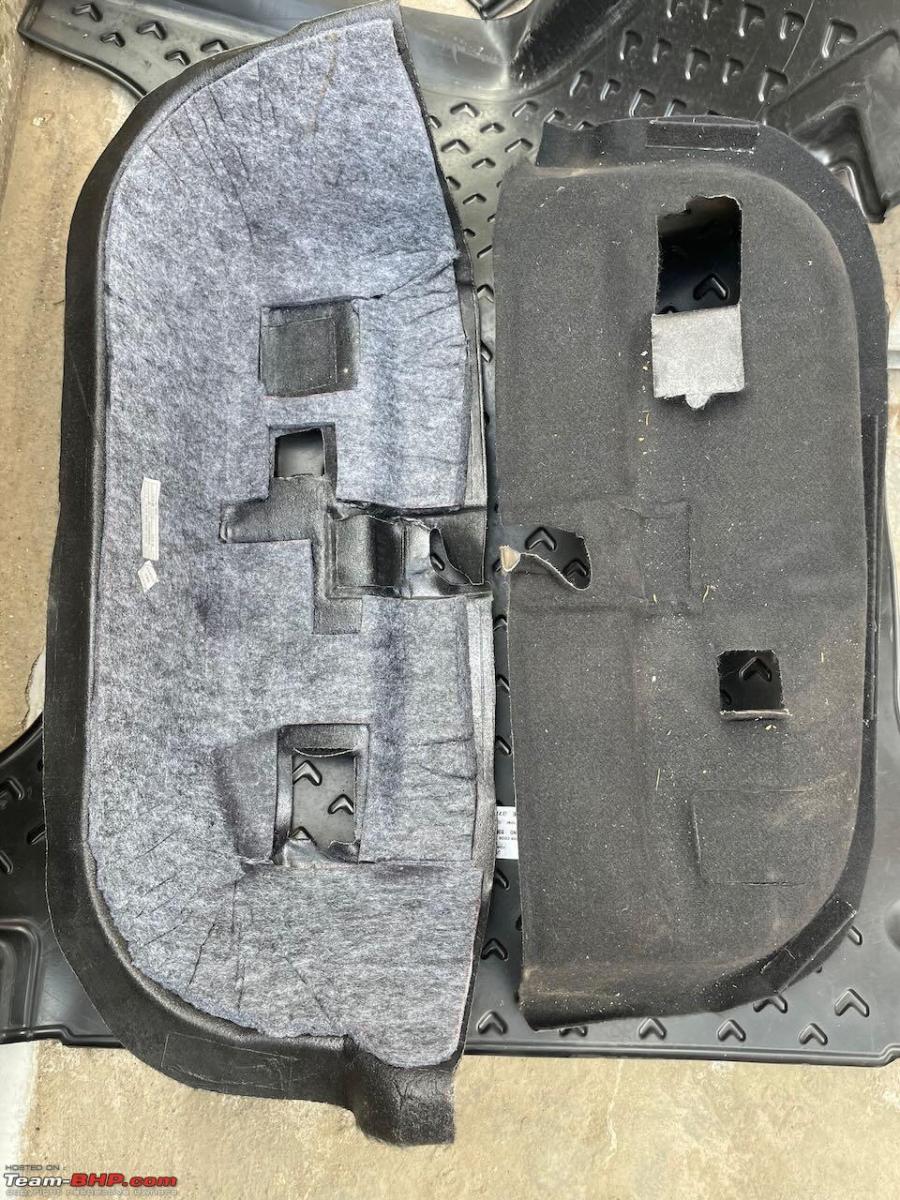 Roof has good support and is well damped.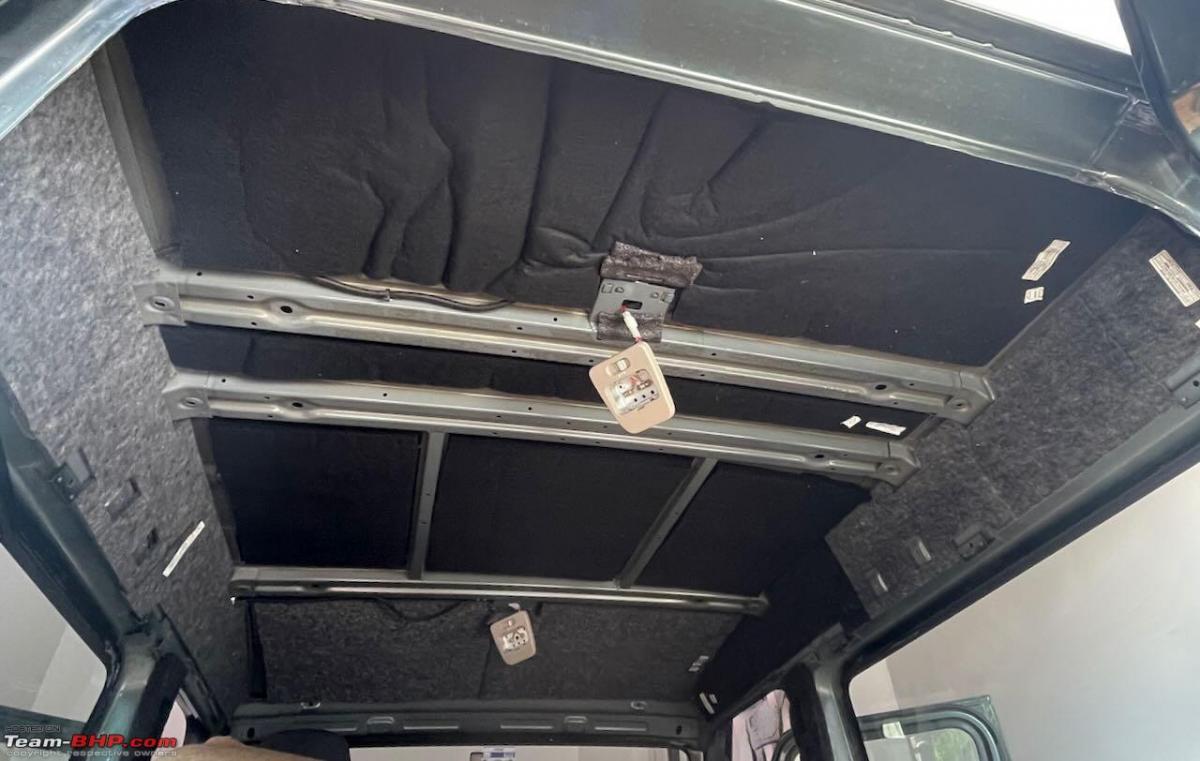 Full cabin as seen from rear door
Gear shifter is slick, handle with care, internals does not look abuse friendly.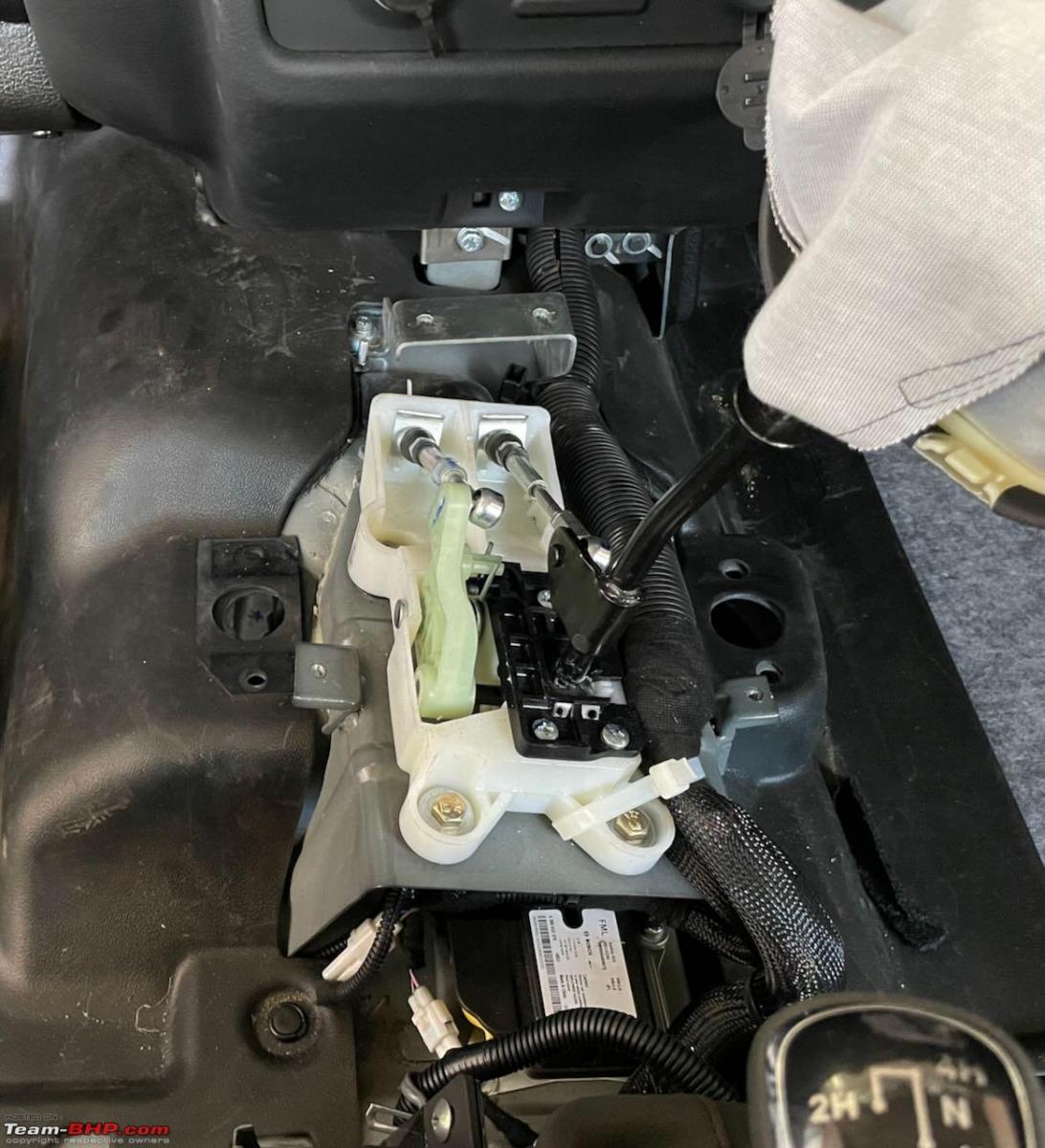 Shift area houses AirBag control module and Body control module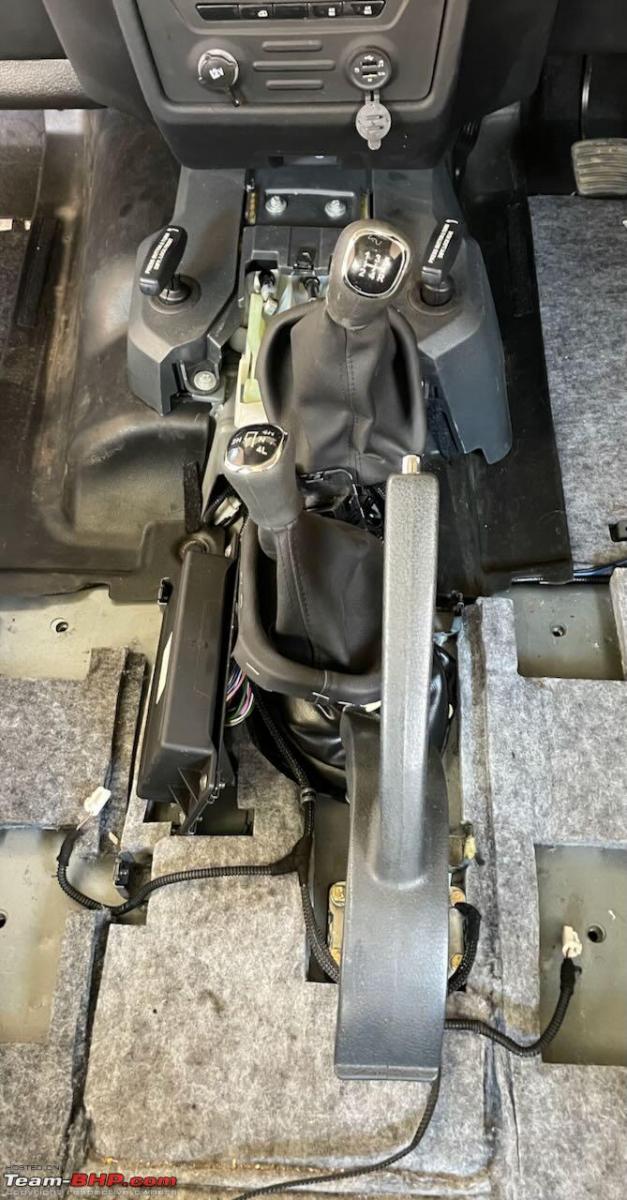 Shift cable actuator is missing boot ? Also note the 4 wheel lever boot assembly.
4 wheel shift boot is damped, you can see that retaining ring is assembled wrong it should have been on top.
Transmission tunnel damping, it uses same damping material as dash, even though damping material is good, its loose and not pinned like it should be, just held by center console trim.
MB(G55) transmission tunnel damping uses thermo-plastic, typically these weight around 4kg on 124, this one should be around 5-6KG.
Front door is well formed and stamped, I did not find the cross crash bar/rod though. Outer Sheet metal is damped with black foam as seen on roof, I felt it needed heavier damping, din't want to pull the dust barrier and pull the foam so let it be :-). Front doors get double rubber seal for better noise insulation.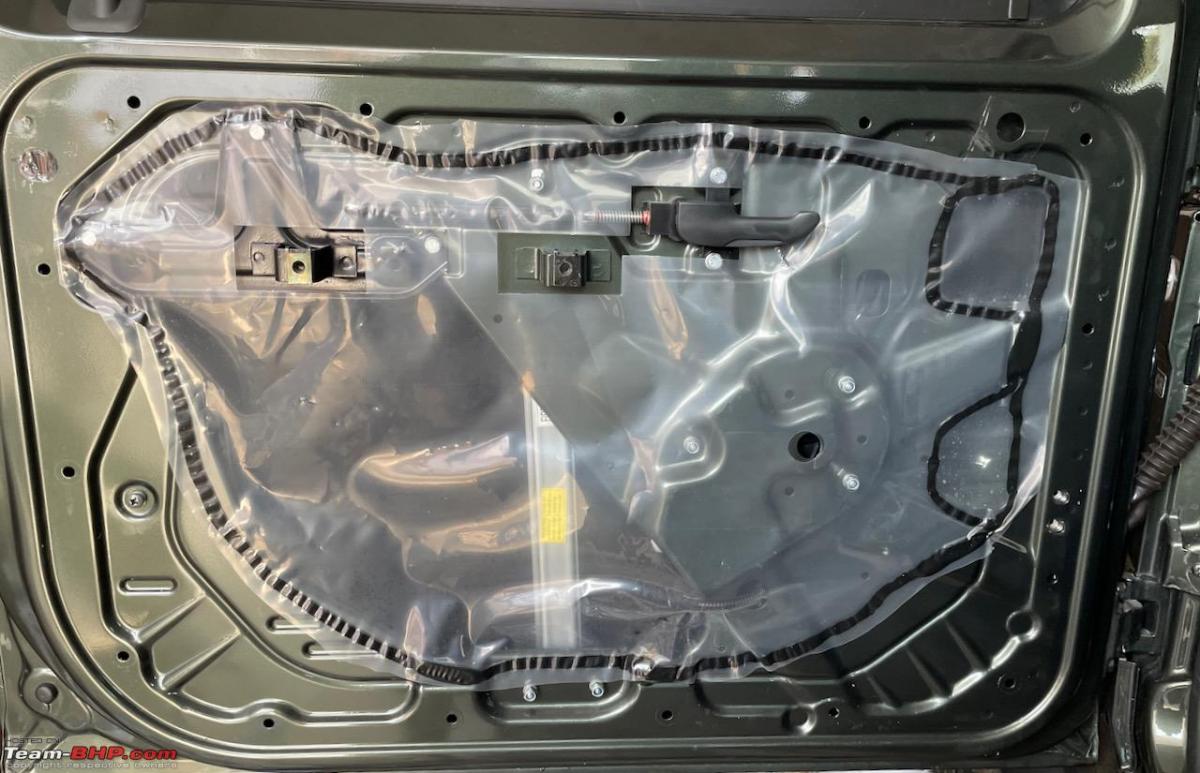 Door card, simple and robust.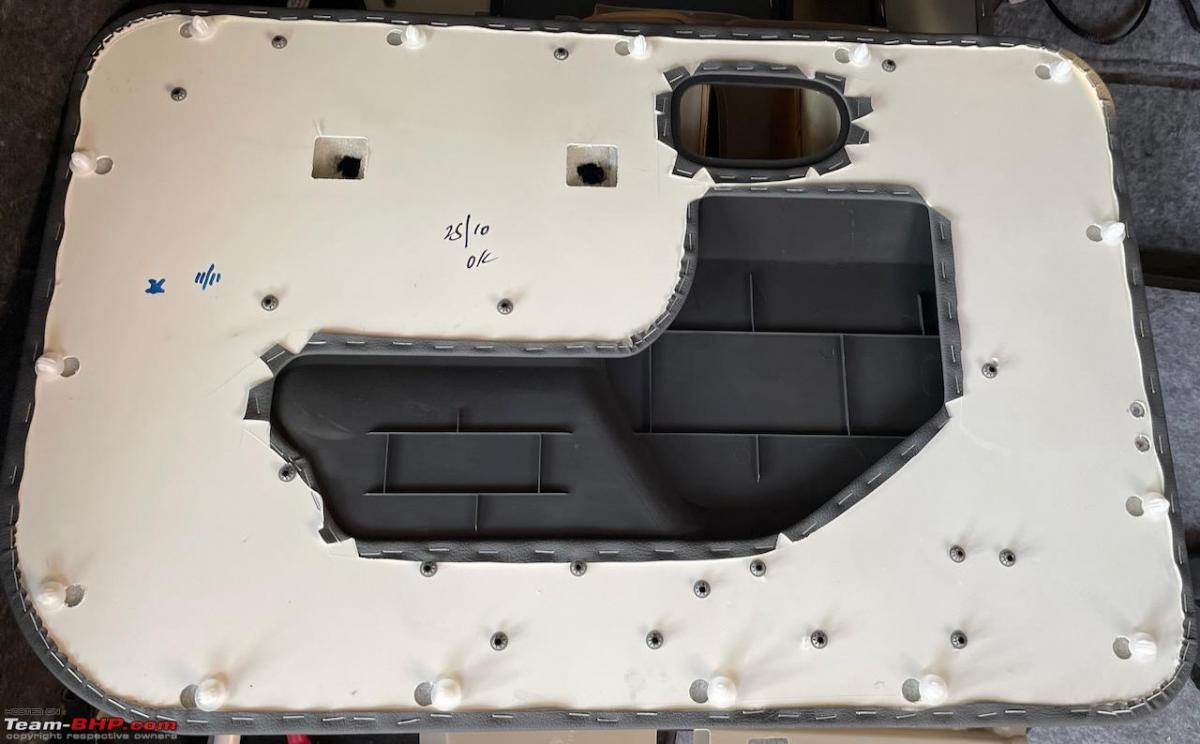 Rear door does not have the dust barrier mostly due to wiper washer, mine had lot of dust. Rear door does not get the double rubber seal like front as well.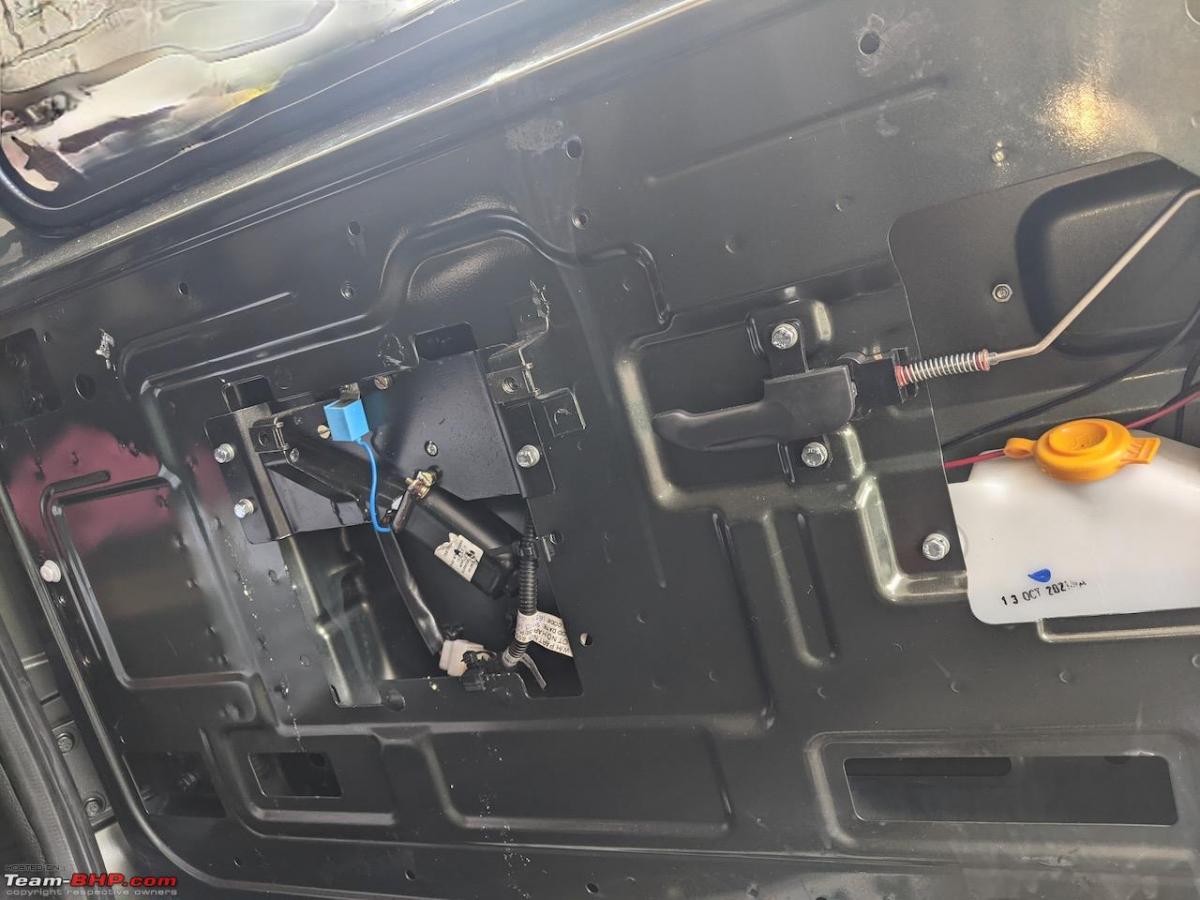 Added dust barrier for rear door with a cut out for rear wiper reservoir.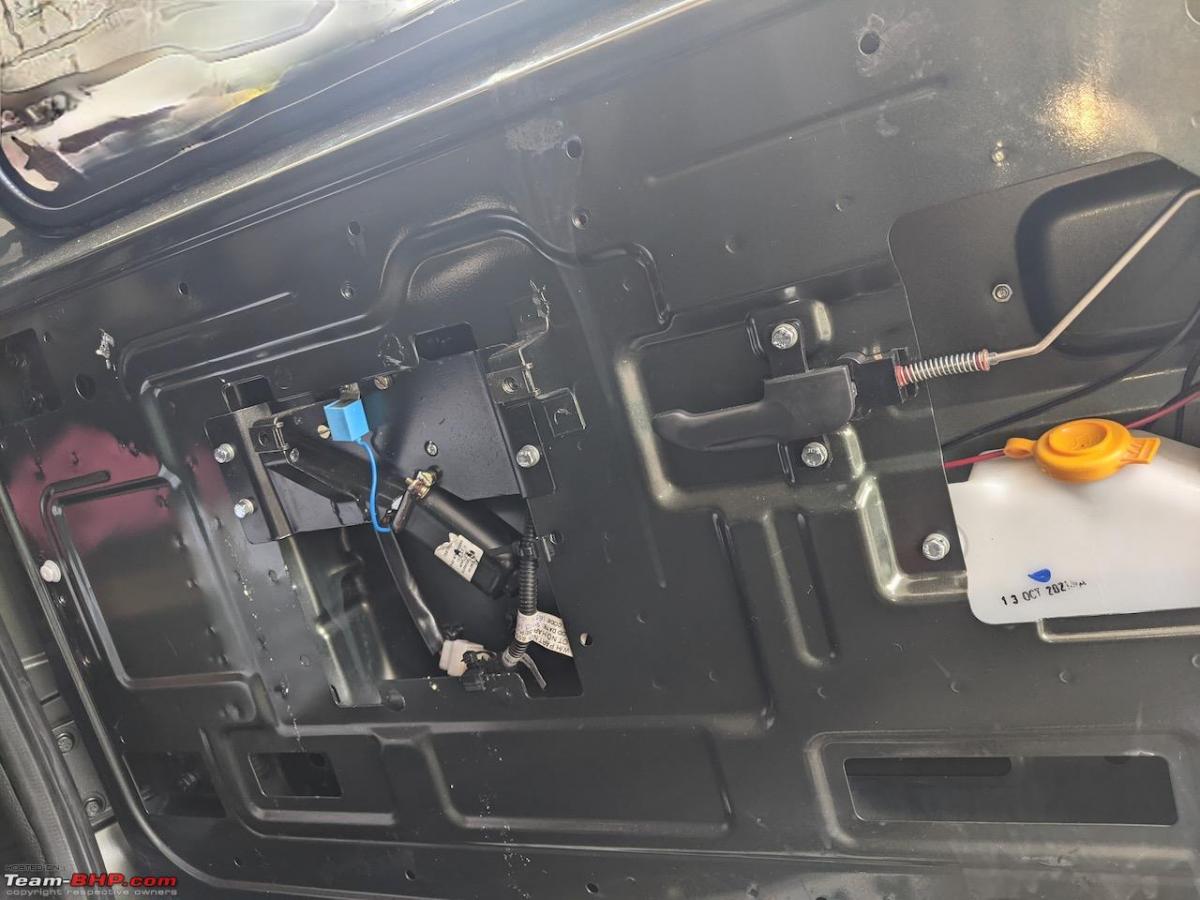 Front and rear seat, front is well built, rear minimal under support.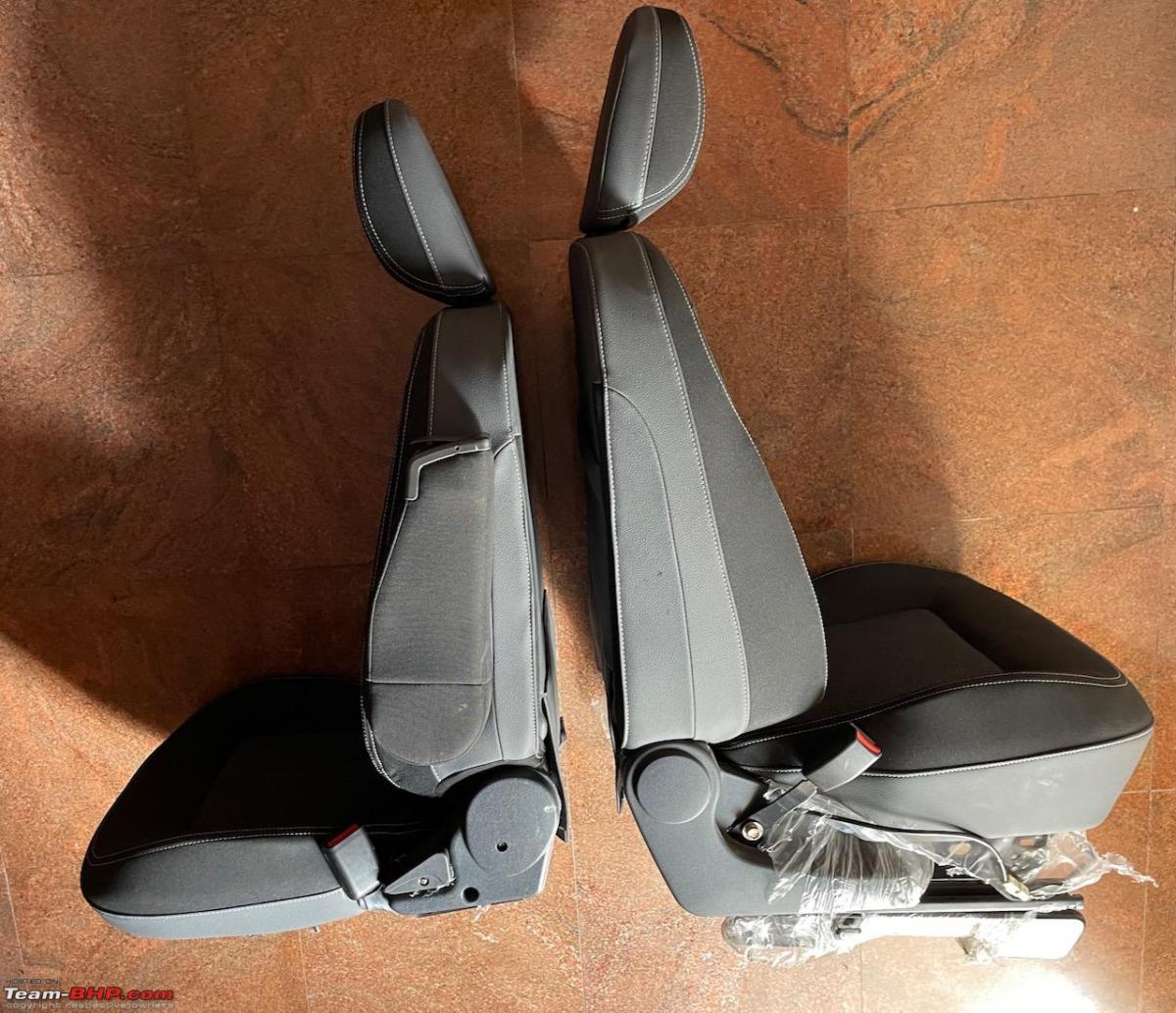 There is no way to remove these plastics without disassembling the seat.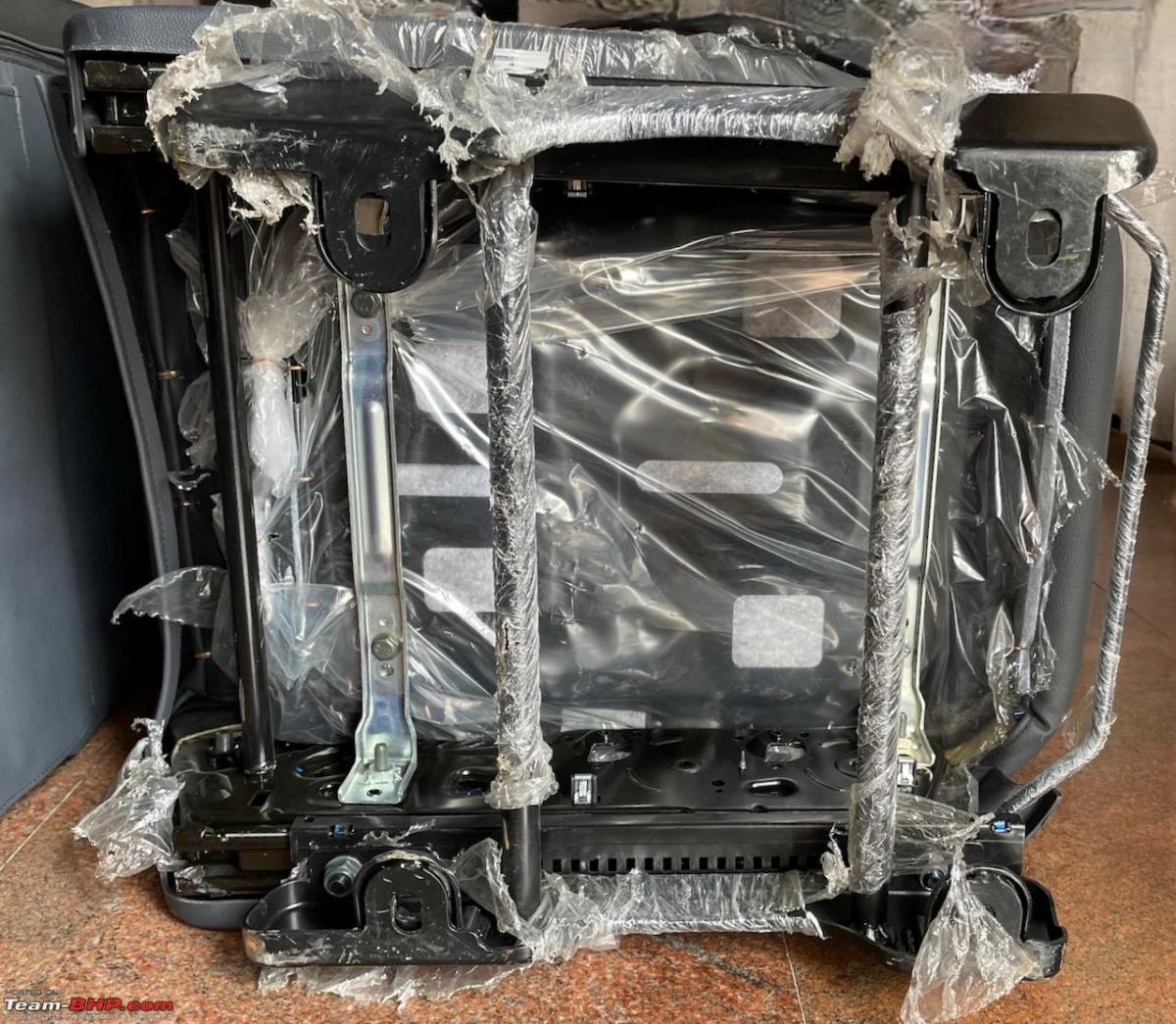 Interior lights used are same old school bulb like 124, here is compare, OSRAM is 124's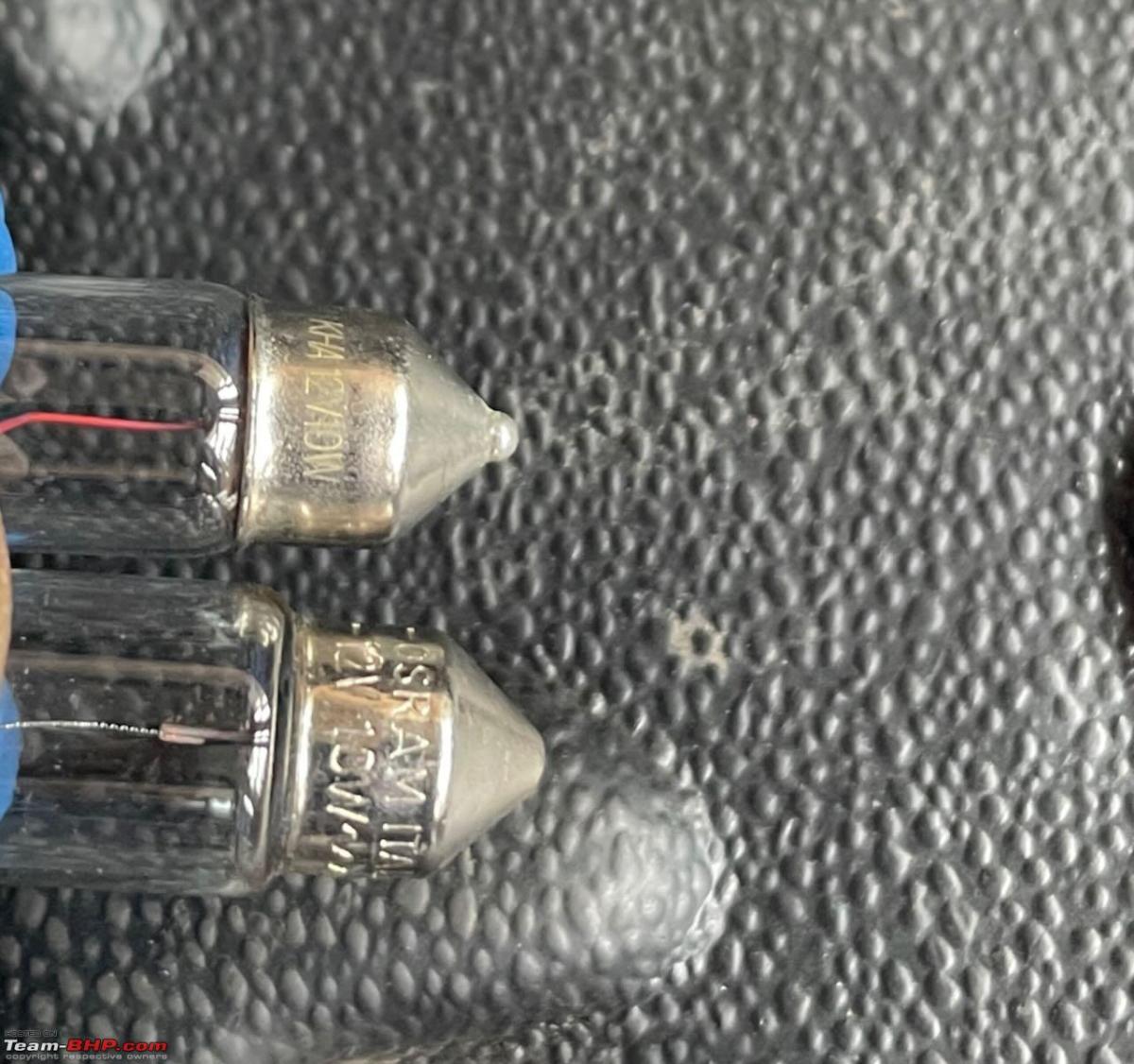 Continue reading about the improvisations BHPian PhantomLord has done to his Gurkha for more insights and information.
Source: Read Full Article