I believe I can manage 250 km with a sedate drive in Eco mode, after my Nexon EV managed 174 wh/km during my 130 km drive.
BHPian spkrnh recently shared this with other enthusiasts.
Did a 130 km highway drive today:
The final figure was 174 wh/km over 130 km.
Going by charge consumed,
The first 65 km was with a 25% charge amounting to 260 km on a full charge, and
The final 130 km was with a 60% charge amounting to 216 km.
I'm beginning to believe 180 km with spirited driving and 240-250 km with sedate driving in Eco mode is easily achievable.
In one of the previous posts of BHPian Varkey, I saw 97 wh/km consumption. Amazing driving style adaptation.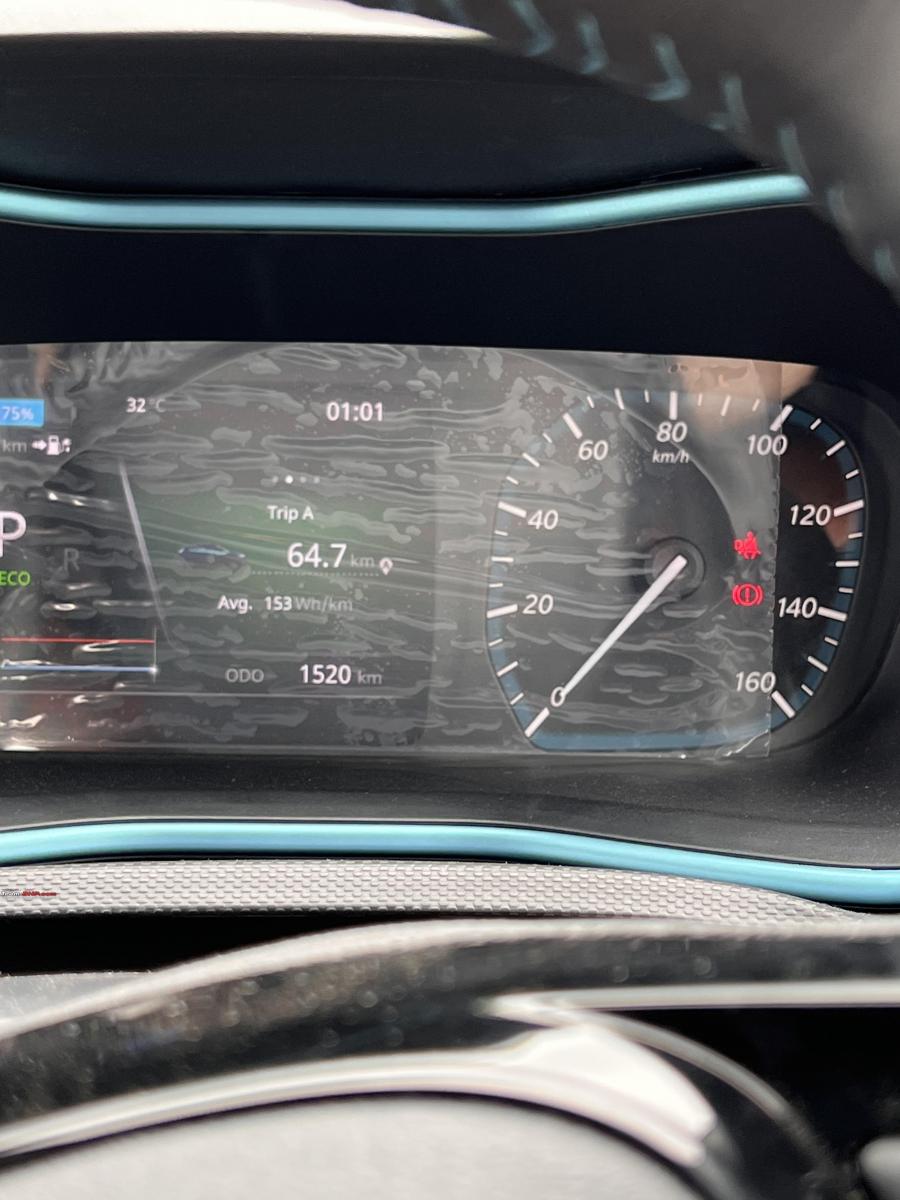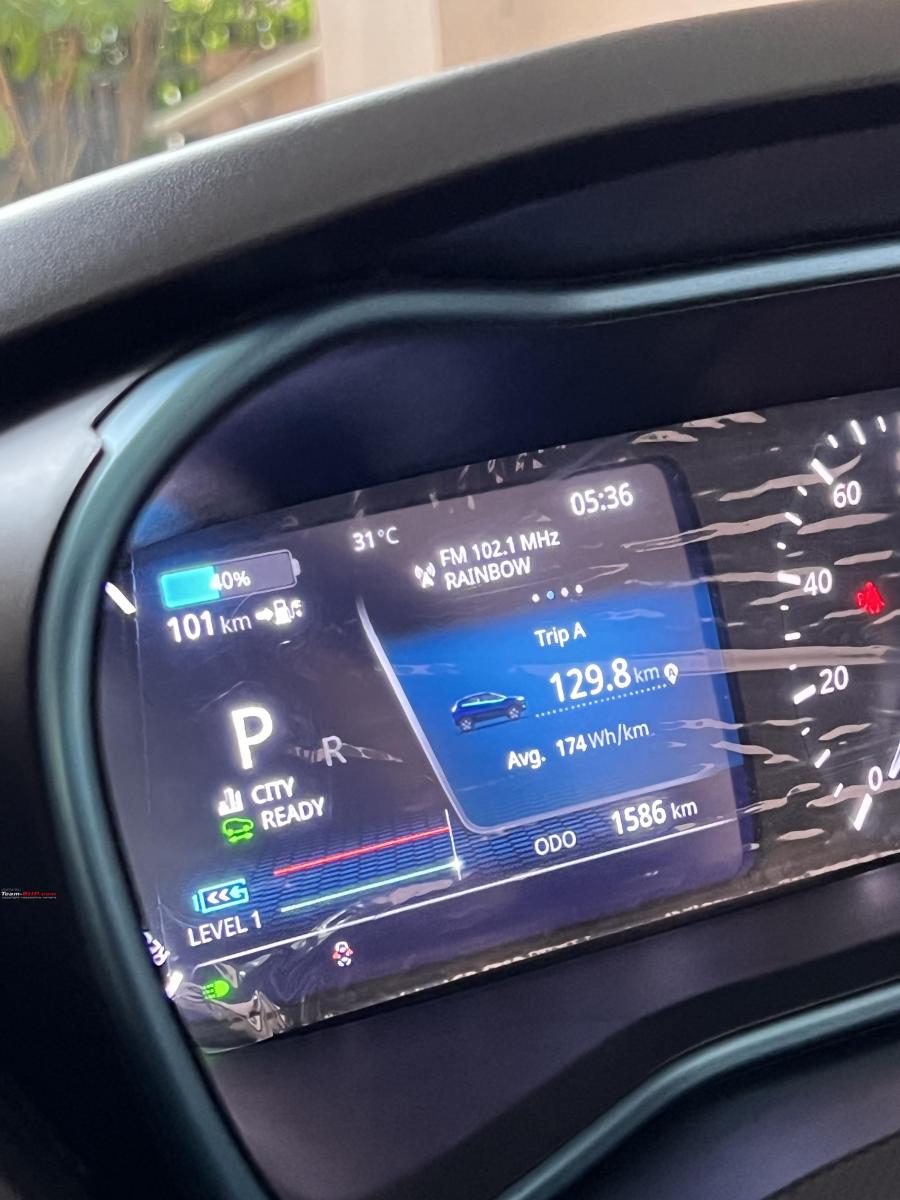 Here's what BHPian pradheepsr had to say on the matter:
I've been getting similar figures as yours with my EV max after 4 full slow charging sessions at home and over 1000 km on the odometer.

The harder you are on the throttle, the faster the charge drain. Mine is usually driven around in the city limits with a 60-70 km/h top speed hence no chance of using cruise control. Mostly drive in City mode, with ECO mode only if I drive or instruct my chauffeur to do so.
Here's what BHPian shamanths3 had to say on the matter:
I second this. I last travelled to Coorg which is 250 km from my place and on the highway, I switched to cruise control and set the speed to 100 and it was actually showing me a range of around 290 and it stayed consistent even after driving 100 km.

Then I fast charged using a 50 kW charger at Yediyur Zeon and since I was confident I tried a little bit of pedal to the metal and reached home still with 56% battery left.

The lowest wh/km I have observed is 79 wh/km for a stretch of 25 km which was in Coorg and the side I was travelling had more downhill slopes.

One thing I observed is that, it's better to switch off regen on small slopes and stay on Regen 1 for long journeys if the road is good. I feel the higher regen slows down the car too much which requires a throttle in the middle of the slope. Turn off and switch to Level 1 or 2 if the speed is too much in the middle of the slope.

Regarding software, I just got an SMS from Tata Motors that it is time to upgrade our car with a software update. Anyway, planning for a service on this Friday will update and post this.
Check out BHPian comments for more insights and information.
Source: Read Full Article