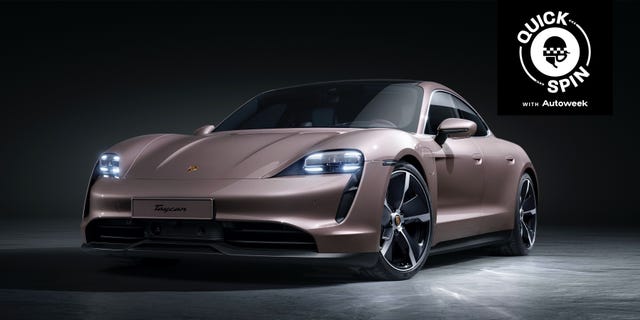 In the growing battery-electric sports car world, it was only a matter of time before Porsche jumped into the game. The automaker launched its Taycan last year with an all-wheel-drive base model and a pair of Turbo-badged performance models. Porsche follows that opening EV salvo with a new entry point into the Taycan portfolio that ditches all-wheel drive and drops the price. This rear-drive Taycan does see its power drop—it loses the motor powering the front wheels—and only throws 320 hp to the rears. However, the dip in performance is offset by shedding 210 pounds with the elimination of the front powertrain.
On this episode of Quick Spin, Mark Vaughn puts the latest Porsche Taycan through the best that LA traffic and SoCal mountain roads have to offer, and brings you along for the ride, reviewing the rear-wheel-drive Taycan as he wheels around the California canyons. Vaughn also personally walks you around the Taycan. Between those segments, Vaughn elaborates on his prerecorded comments with host Wesley Wren and sheds insight into where the Taycan EV sits in the market.
Tune in below, on Apple Podcasts, Spotify, Stitcher, or wherever podcasts are played.
Source: Read Full Article