The Triumph is fast, flickable, smooth, easy to ride, forgiving, planted despite being lightweight.
BHPian Himanshu809 recently shared this with other enthusiasts.
So guys finally had an opportunity to have a weekend bike ride with my better half and her dad. She has inherited the biker lifestyle from her father who is an avid biker and has a variety of well maintained motorcycles like Harley Davidson Dyna Superglide, RE Interceptor 650, Honda CBR600RR and more.
We left from Delhi early morning at 6:00 for her dad's place in Gurgaon. Triumph Speed 400 was a joy to ride with it's smooth torquey engine and butter smooth gearshifts. I kept it under 6K RPM and 100 KMPH. Passed many other bikers on the way. Some serious riders with Kawasaki Ninjas and Goldwings, some usual R15 and KTM chappris being a menace on the road as usual.
After reaching her place we took out Dyna, Interceptor and Speed towards Gurgaon-Faridabad road and back. I rode Speed and Interceptor both while waifu took out the Dyna for the majority of ride and her dad rode the Interceptor and Speed 400 (as he was curious about the capable little machine).
The ride was smooth and uneventful and it was a bliss to hug the curves and twist the throttle on the open curvy road. Some show-ey dangerous/dumb riders were there too but we kept a distance from them as my FIL believes in the ethos of safe and responsible riding which he tries to instil in us too.
My personal opinions on both the bikes I rode:
Triumph Speed 400:
Fast, flickable, smooth, easy to ride, forgiving, planted despite being lightweight (thanks to it's amazing suspension setup) and understated. I got some looks from some riders but didn't get a lot of attention (which I don't mind at all, it's better to be understated in my opinion). I have MRFs on my bike but never felt the grip lacking.
Royal Enfield Interceptor 650:
Fast, not flickable, smooth and planted, pulls better at higher RPMs in comparison to the Speed (Because of more torque), sounds much better thanks to it's parallel twin and custom slip on exhausts it has on it. Not a city bike at all thanks to weight and presence. I was mighty impressed by it since I didn't expect a RE to be this sorted out as my Classic 350 is an UCE one and it's notorious for its unreliable and non-sporty nature thanks to it's under-stressed engine.
I didn't ride the Dyna as I believe I'm not skilled enough for it yet. My FIL offered it to me many times but I politely declined as someone who loves their automobiles so much, I chose to respect both my limits and his prized possession.
The Interceptor's slightly faster nature was more exciting than Speed 400 but it's much more torque-y engine and much heavier built I believe is much more suited to open roads than the relatively more versatile Speed 400.
Here are some pictures we clicked. Like Ice Cube said, Today was a good day: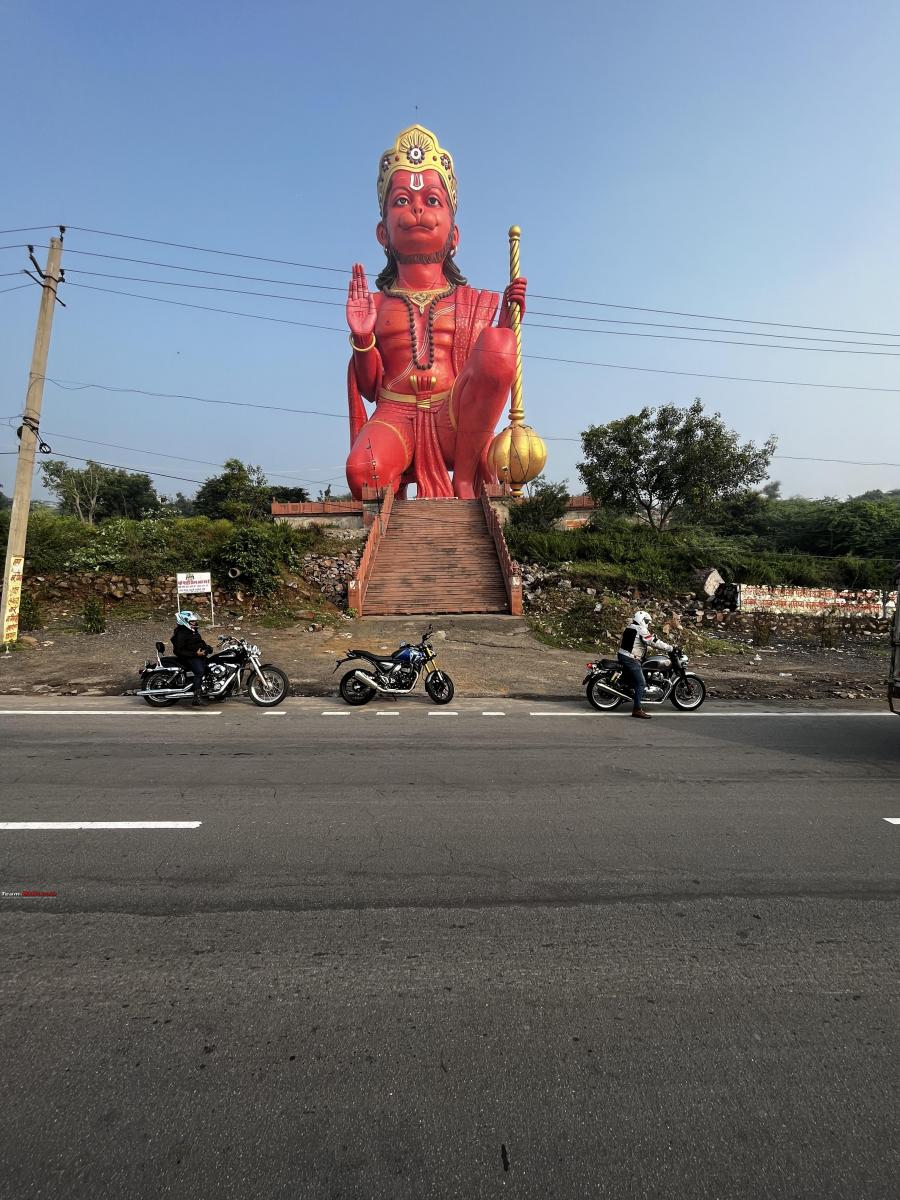 Check out BHPian comments for more insights and information.
Source: Read Full Article