I asked around for Philips & Osram but unfortunately, neither of them was available in the market.
BHPian ramnaresh_2000 recently shared this with other enthusiasts.
Initially, my night driving was very limited. Never had any reason to upgrade the headlights. These days my night driving on highways has increased and hence I had to upgrade the headlights. We all know how poor the headlight throw of pre-facelift Compass is. The warranty also ended, so went ahead with HIDs.
Visited Car Sonics shop located at Minister Road, Hyderabad. Watched a lot of their YouTube videos and decided to check them out. As it was Saturday, they had a crazy amount of vehicles. The overall experience was underwhelming.
As soon as I reached the location, I was approached by a person who asked me about my requirements. He gave a quotation of just 1 model i.e. Aozoom HIDs. As it was an unknown brand, I asked for Phillips or Osram. He said that they are not in stock anywhere in Hyderabad. I had also asked in a few other shops and got the same response a few days back.
They were pretty busy as it was Saturday, and almost 10 vehicles were undergoing work. Went ahead with installation with zero bargaining. He claimed this is the best price in Hyderabad. The installation was done in a shabby way. One headlight got scratches which really pissed me off, and I gave the installer a piece of my mind, so he was careful on the other headlight.
They gave me a bill (which didn't have GST or stamp on it) and a warranty card was given with a stamp and signature. I wanted to pay with Credit Card, but they insisted on GPay or cash. I decided not to pay via GPay and insisted on Credit Card payment only. No extra charges on card payments, which is good.
Let the pictures do the talking.
Installation started, he tried installing directly but failed. He then removed the clips and then removed headlights.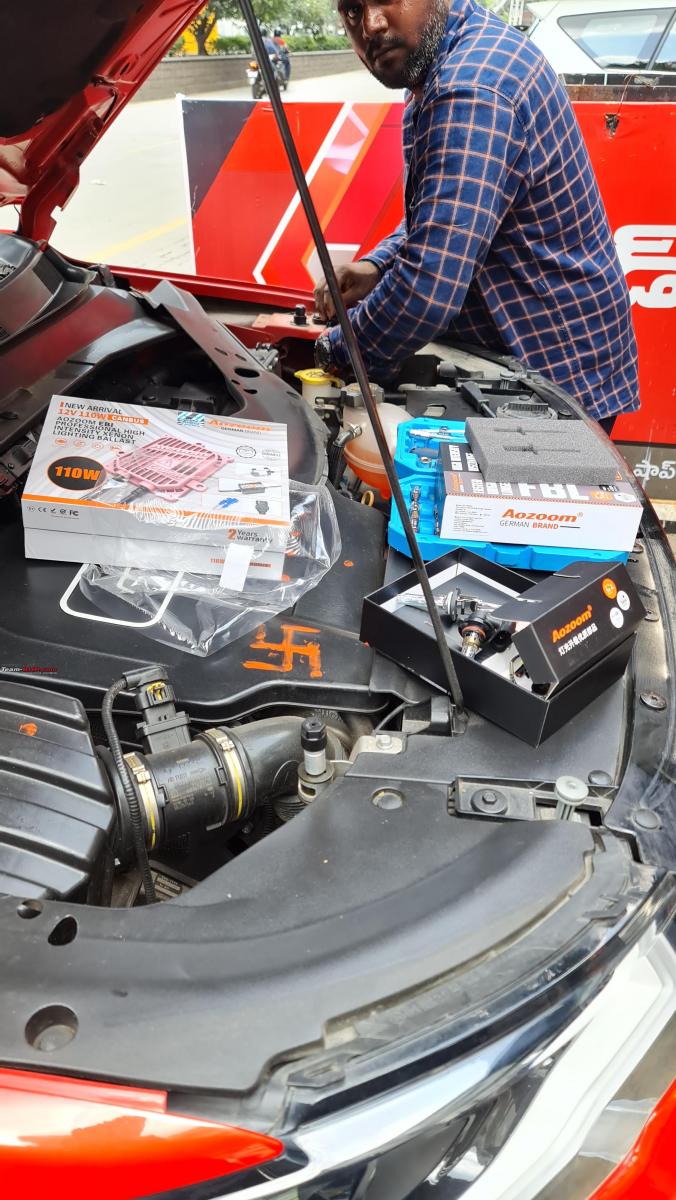 HIDs. The quality was good at first glance.
Ballast, sold separately.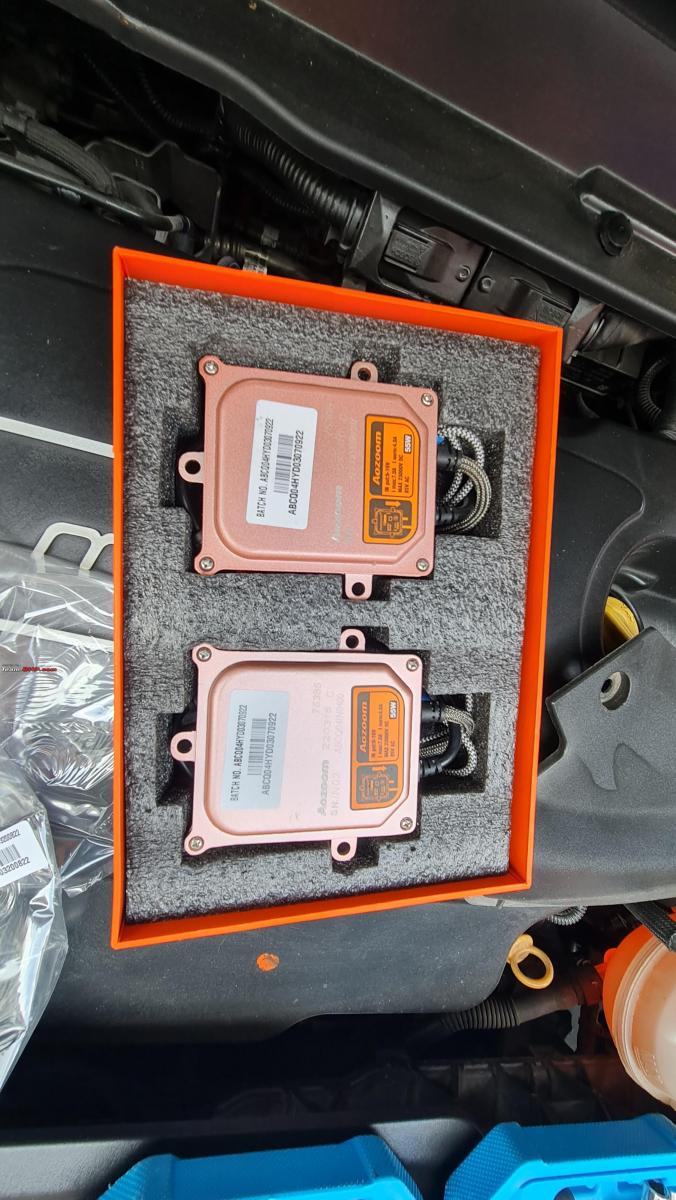 HID installed inside the headlight
Scratches on the left headlight
Testing at night. I was unable to find a street without streetlights. Headlights off.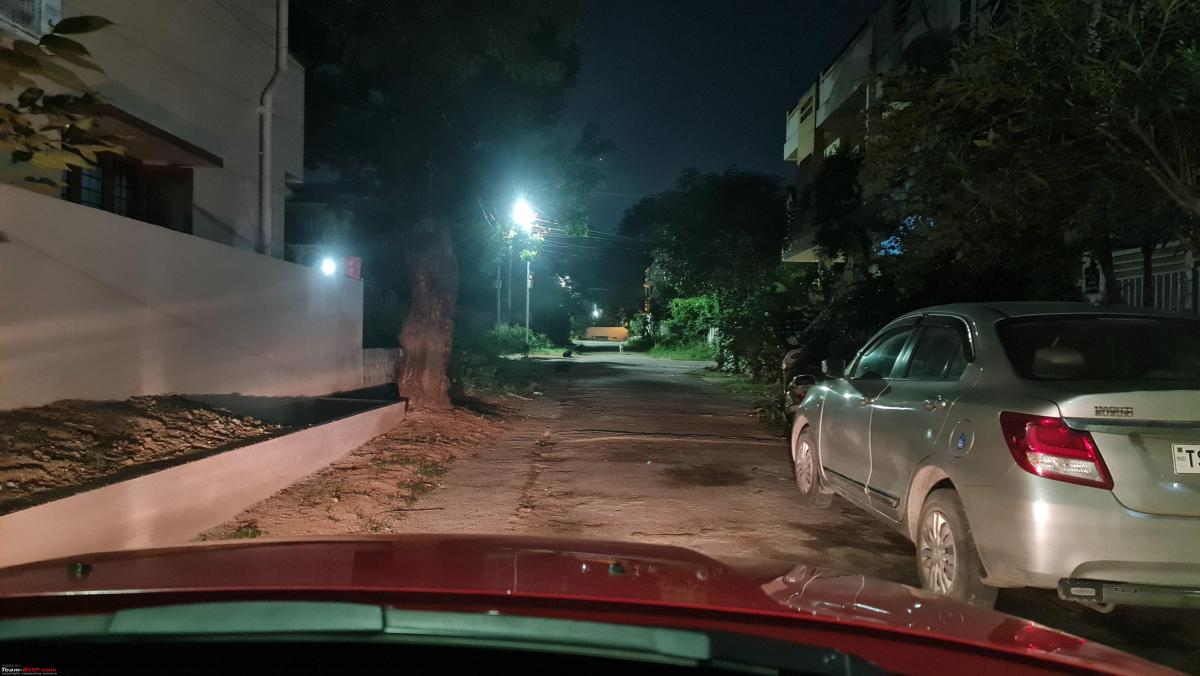 Headlights turned on and booting up.
After 2 seconds, HIDs come into action in full glory
Brand: Aozoom
Warranty: 2 years replacement
Cost: 14,500 with installation
LED for fog lamps is recommended, but they gave an exorbitant quotation of 9k to 12k based on the brand. I politely declined, and then they said let's install cheaper quality ones for 6k. Refused again firmly this time.
Overall, happy with the throw. I kept an eye on battery voltage for 30 minutes and did not notice any drop. Need to test on highways at night. I would give the final verdict after a few highway drives. As of now, apart from scratches, happy with the overall performance.
Check out BHPian comments for more insights and information.
Source: Read Full Article