The bonnet rod holder is located in a very wrong place & Volkswagen could have provided a nice engine cover.

BHPian raycers_honda recently shared this with other enthusiasts.
A quick look at the 1.0 TSI manual engine bay.
Looks small but packs enough grunt for a 1.0.
The bonnet rod holder is placed in a very wrong place. If it is not anchored properly then the clip can break easily. Seems like a big design flaw.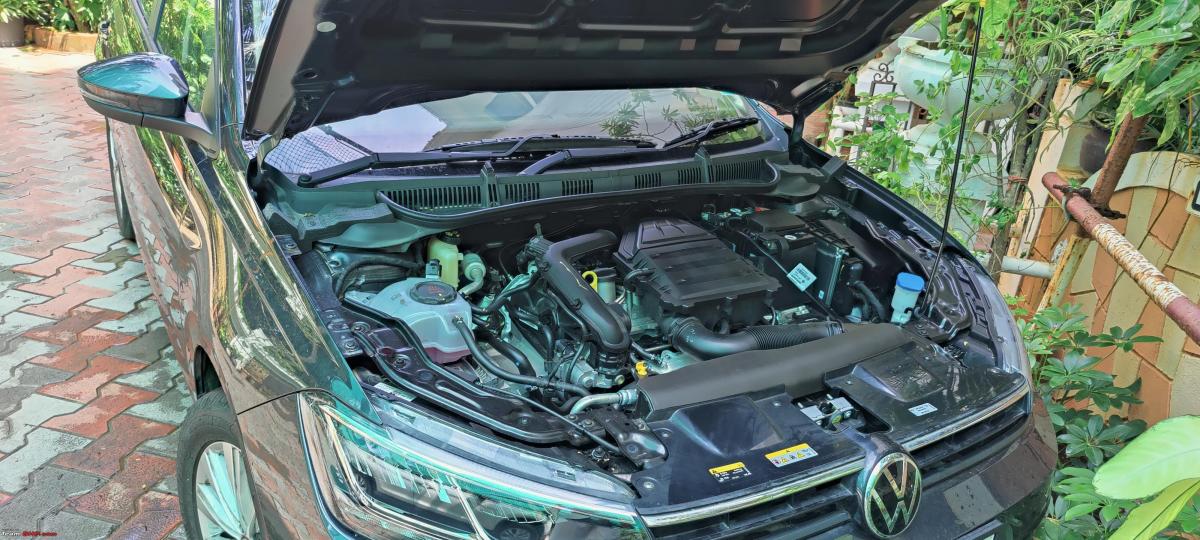 Could have provided a nice engine cover. The sense of pride is finished when you open the bonnet and find no logo. Reminds you of some of those awesome cheap Chinese products but with no name.
Stupidly placed brake reservoir tank. How on earth does someone access that? Or maybe I could be wrong.
Minimalistic heat shield I guess. Note the exhaust manifold. But the big massive hole in the engine bay. Easy peasy way for rats to access.
Spanking new belt.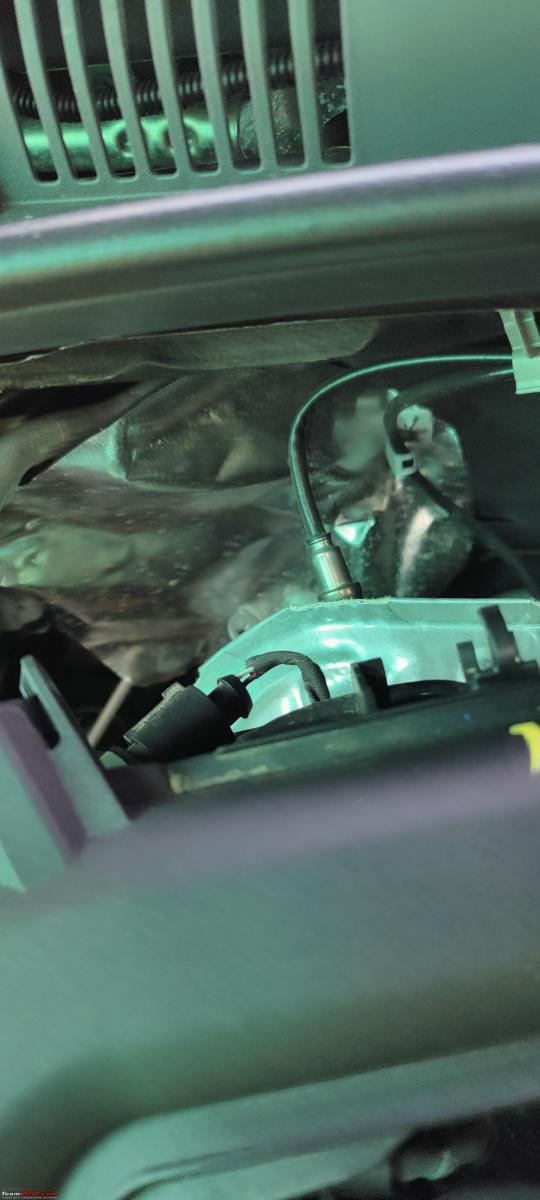 Wonder what this is for. Seems like it's a generic part for a higher capacity model but has no use in the 1.0 TSI. Please correct me if I'm wrong.
Spaghetti anyone? Messy engine bay. Engineers dream. Owners nightmare.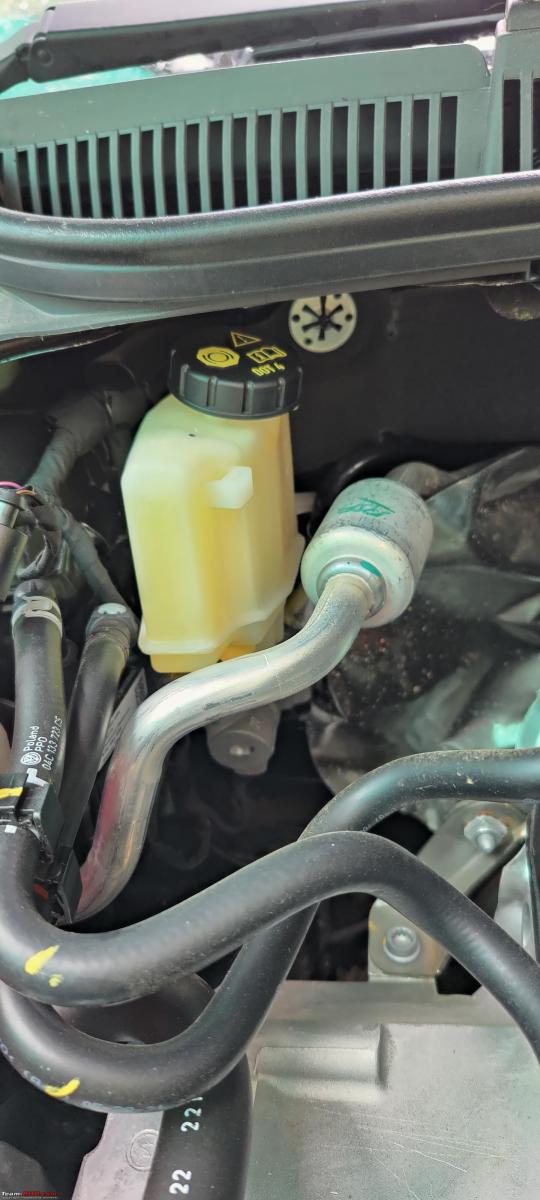 Another design flaw is the location of the brake fluid reservoir. How does one fill this up in case of an emergency or if one has to do it on his own?
Just into two and a half weeks and the coolant level is just about touching the minimum mark. I'm not sure whether I received the car like this because I hadn't noticed this before.
Here's what BHPian Astitva had to say about the matter:
I did my car's PDI a few days back. The coolant level was similar to what's in your image. I had also pointed it out to the SA and he was of the opinion that it stays this much only.
Check out BHPian comments for more insights and information.
Source: Read Full Article