When turbochargers were released, there was a certain sector of people who would only buy vehicles with NA engines.
BHPian vj123 recently shared this with other enthusiasts.
Automotive technologies have been evolving significantly since the last decade and its up to anyone's imagination on how things will be by next decade or even towards the end of this decade. When turbochargers were released, there was a certain sector of people who would only buy vehicles with NA engines and one can compile a long list in the current market starting ICE vs EV / Hybrid. Creating this thread to discuss one automotive technology which was or is a huge deal breaker with your recent or upcoming vehicle purchase.
In my case, vehicle infotainment is a primary deal breaker. IMO OEMs have gone too much with infotainment development and personally, i would not buy or even consider a vehicle which has tablet like infotainment screens without physical buttons for a commonly used application like temperature control. By going into a couple of menus to perform a simple action, the driver loses muscle memory and can be highly distracted. I feel thats more dangerous than a person who is holding on to a mobile phone while driving. Personally, I rushed into buying a 2022 BMW with iDrive 7 just because of the fact that the next MY of the same vehicle was going to get iDrive 8. iDrive 8 removed most of the physical buttons and was poorly integrated on to the dash which looked like an after thought. As another example, Ford has done a similar thing to the upcoming Mustangs.
BMW iDrive 7:
BMW iDrive 8: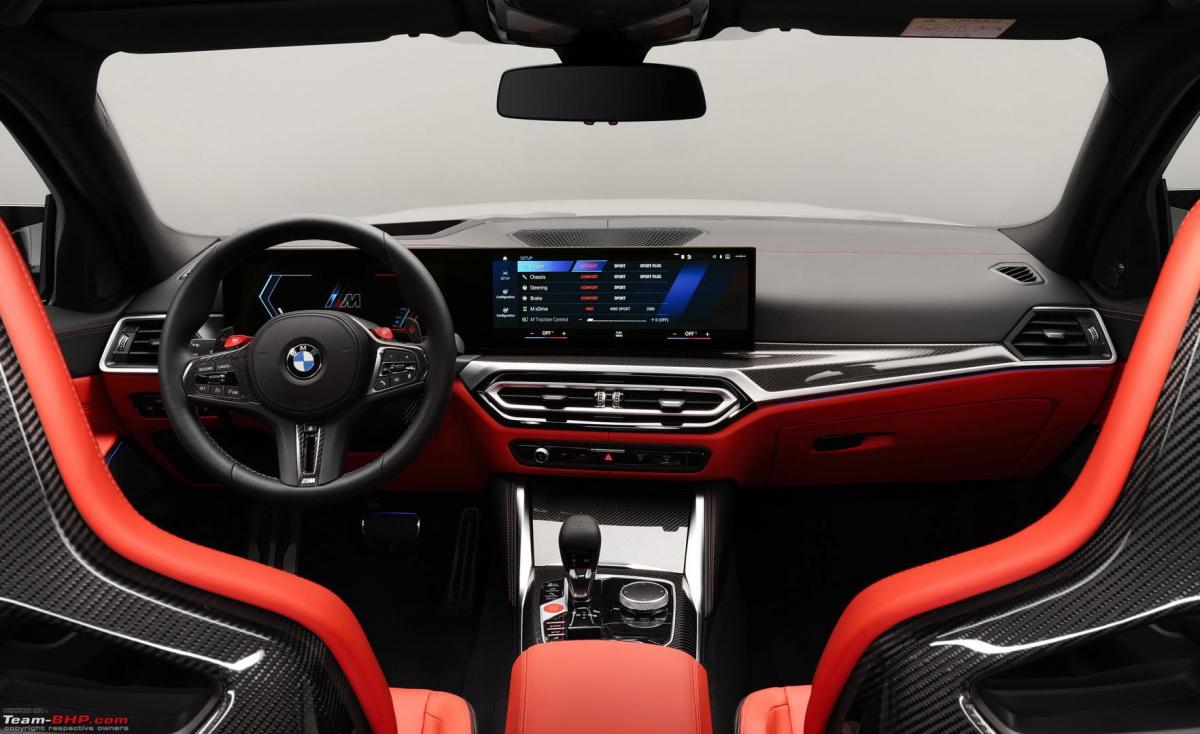 Mustang – Current generation:
Mustang – Next generation:
Here's what GTO had to say on the matter:
Safety tech is a huge influencer for us! As an example, the 3 most used cars in our garage all have ESP (over & above airbags etc.). Absolutely love new tech like hybrids which are continuously evolving, and electric cars (also consistently evolving).

On the flip side, I hate unnecessary tech like electric exterior door handles (e.g. XUV700) or climate control buttons moving to the touchscreen. Lastly, as Shreyans said, I hate subscriptions in cars. Manufacturers should stop obsessing over the "subscription" race & realise they aren't Netflix or Dropbox.
Here's what BHPian Shreyans_Jain had to say on the matter:
A technology that is a legit dealbreaker for me is the subscription model for extra features or performance. I will be happy to pay upfront for anything additional on my car. But it cannot be that you turn one of the big ticket purchases in life into a cheap joke by providing the hardware and then deliberately locking it. 25bhp extra for Rs 10000/- per year? No thanks.

Another something that bugs me connected everything. I do not want the car company or the insurance company to be keeping track of where my car is at what time and at what speed. No amount of convenience or benefit can entice me on this. It is bad enough that Google, Apple, Meta and the myriad apps on my phone are keeping track of everything. Car is on of the few remaining bastions of relative privacy, and it should remain that way. Especially in a country like ours with basically inexistent privacy laws.
Here's what BHPian SNA411 had to say on the matter:
Literally none.

I'm one of the rare people who, even in this day and age will actively avoid tech, sometimes even going to the extent of buying a base model.

All I want in a car is:

AC (not climate control), Power Steering, power windows, remote locking (not keyless).

That's it.
Here's what BHPian wheelnpaddock had to say on the matter:
The trouble with being an enthusiast is you can be forgiving of a lot of bad things in a car. For me if a car has the power I need, handles like I want it to and gives me the pleasure I desire I tend to overlook any other flaw.

I don't care too much for the music as my sport exhaust would take care of it. I dont drive too much in the city as its a chore. I look at the hugely positive side of the car and the way it fulfills my enthusiast needs and forgive everything else as it would just be minor irritants.
Here's what BHPian Kosfactor had to say on the matter:
ADAS – I gave this suggestion to the M&M`s factory engineers , they said they will consider it for Scorpio N as well as their newer releases.

I probably wont buy a new car without ADAS, like the one found in XUV7OO, there is no joy in driving on access controlled roads , may as well take some assistance from the robots who are not bored like us.
Here's what BHPian Cresterk had to say on the matter:
Keyless entry. I couldn't bring myself to spend 60L+ on a Mercedes or BMW when they couldn't offer something as basic as keyless entry on many of their models while it is present on many sub 10L hatchbacks. I don't understand why they specced them with phone app based lock/unlock, Push button start but no door handle sensors for keyless entry.

I find keyless entry to be one of the most convenient features out there. No need to juggle whatever bags, covers, folders, phone, laptop etc you are holding to reach into your pocket and fumble around to find the unlock button. Just reach out and pull the door handle and you are good to go. I think this is especially important for women since most of their dresses don't have pockets and they have to open their handbag and dig around for the keyfob.

Same thing applies when you get out of the car and you need to lock it. Just touch the handle and you are good to go.
Here's what BHPian amalji had to say on the matter:
Tech that will positively influence my purchase:

Safety – ABS, ESP, Hill Hold Assist, Atleast 6 Airbags, Radar Cruise Control with Low speed follow, Lane Keep Assist, Blind Spot monitor
Ergonomics – Physical buttons for Climate control and common tasks
Infotainment – Android Auto and Apple car play ( atleast wired )
Charging ports – Atleast one 12v charging socket so that it is future proofed to evolving solutions.
Reliable Transmission – Torque Converter > CVT > No transmission ( EVs )
Engine/Motor – Hybrids with Flex fuel engines > Hybrids with E20 compatibility > EVs
Turbo combination – Big Engine small turbo combination rather than small engine big turbo to have a better torque spread ( read drivability )
EV battery – Lithium Iron Phosphate battery with liquid cooling for safety reasons.
Hybrid Battery location – Under the seats instead of using up the boot space.
Ventilated seats
Keyless Entry

On the fence:

Automatic Emergency Braking ( Especially in Indian conditions )

Absolute No Gos:

Subscription for performance and features to send the right message to the manufacturers
Transmission – DCTS & AMTs due to their lack of abuse friendliness
Engine – BS6 Diesels due to long term reliability concerns
Lack of E20 compatibility Assurance in writing
Not having a non-sunroof topend model and more importantly, if that's the only variant with the best of safety features, I'll rather not buy the car and will instead wait especially if this is going to be my primary car.
Compromised thigh support on the seats of EVs due to the battery placement on the floor.
Lack of height adjustment and steering adjustment
Here's what BHPian Sandy Damodaran had to say on the matter:
I feel like a dinosaur here, with some company though! All I'd like to have in the vehicle is ABS/Airbags/EBD/Best possible Brakes/power windows. If really reliable, then TPMS. Never have driven a Auto too yet!

Things I wont like, I guess, As I have never used them yet:

Electronic Parking Brakes.
ADAS/Adaptive CC.
Subscription services.
Tracking services.
Connected car and allied gimmickry.
Sun roof/moon roof etc.
Speed warnings!!

I just want a vehicle which wont breakdown due to some electronic wizardry and wont act on its own like ADAS/Adaptive CC etc does.

I don't drive in the city and my take is if its boring to drive, don't drive…
Check out BHPian comments for more insights and information.
Source: Read Full Article