The moment we sat inside the car, the interiors just felt luxurious. Especially, given the fact that we were coming from the interiors of a Golf.
BHPian _raVan_ recently shared this with other enthusiasts.
Hello Fellow Bhpians,
Greetings to all of you who have stumbled upon my small ownership report of my very own BMW. I hope my report is worth your while and I hope I am able to give back to the community from whom I have gained a lot of knowledge. Please do note that I am not an enthusiast, nor do I push my cars to their limits. I am just another family man who just focuses on driving sedately and has a taste for interior space, utility and gadgets. The views presented in this review are my own and are in no way a general view. There are just too many aspects of the car and I don't know if I will be able to cover them all. I will be glad to answer any questions that you might have.
Also, a small shoutout to other BHPians who with their own report have encouraged me to pen down the mine after almost 13 years of being on TBHP. I would like to mention a small remembrance to Sam Kapasi for his inspiring writing skills and his own ownership report of his Skoda Superb. And a shout out to kalyan_hyd for his amazing detailed report of the VW Tiguan Allspace.
My ownership and knowledge of cars are very limited and are nothing to write home about. I love sedans and my mom used to fondly call it the cars with the butt. Disclaimer: I have always bought pre-owned cars. Prior to my current car, I have only had two other cars:
Maruti Esteem VXi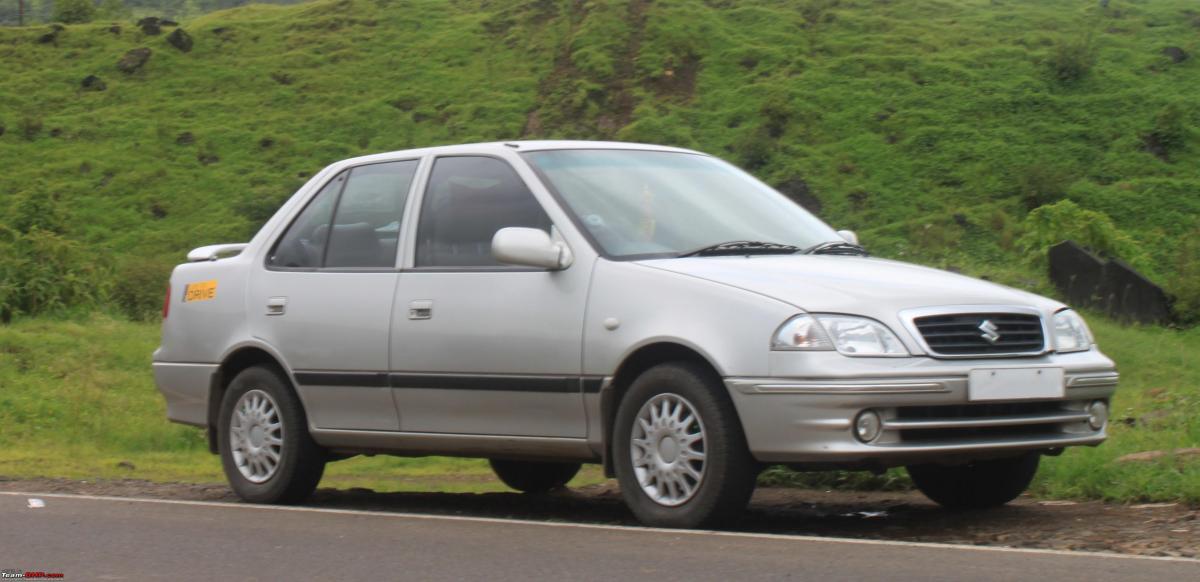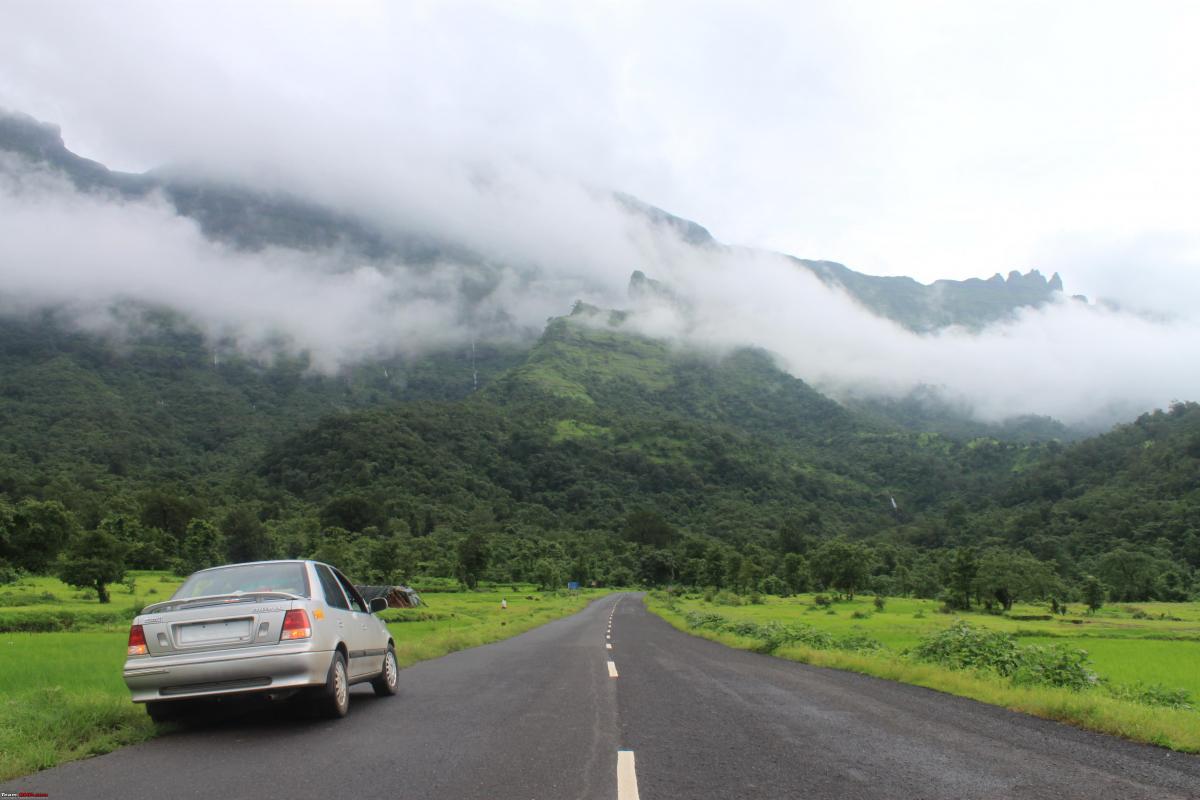 I started off my ownership with a 2006 Maruti Esteem VXi which I acquired in 2010 and sold in 2013. It was my first car and still remember it fondly. But, it was not adequate for a person like me. I am around 6.1 feet tall and it was really cramped up on the inside.
Volkswagen Golf 1.2 TSi Highline Variant Mk7
VW did not have a good image back in India and I had even test-driven the VW Vento but it did not impress us. There were some negative TBHP reports in those days by which I shied away from VW.
However, I got the chance to relocate to the Netherlands and got exposed to the world of European cars. It was then that I accidentally got a VW Touran allocated to me on one of our Euro Trips. With 6 people on board and equivalent baggage, the car with its 1.4 TSI engine performed flawlessly and efficiently. We covered almost 4500 km in a single trip. From the beaches of Normandy to the mountains of Switzerland and the Autobahn of Germany, it handled everything with ease. The ride was extremely pleasant and it changed our perception of VW forever. When the time came for us to buy our first car, I was torn between the BMW F30 and the VW Golf 1.2TSI Highline Mk7. The F30 did not impress me. For the price offered, the Golf was much better in comparison (engine specs aside) for a light-footed driver like me. As time did tell, I kept the Golf with me for 5.5 years and apart from the normal wear and tear, I had zero problems with it. The fuel efficiency was amazing and I drove the car for almost 73k km in those years all over Europe.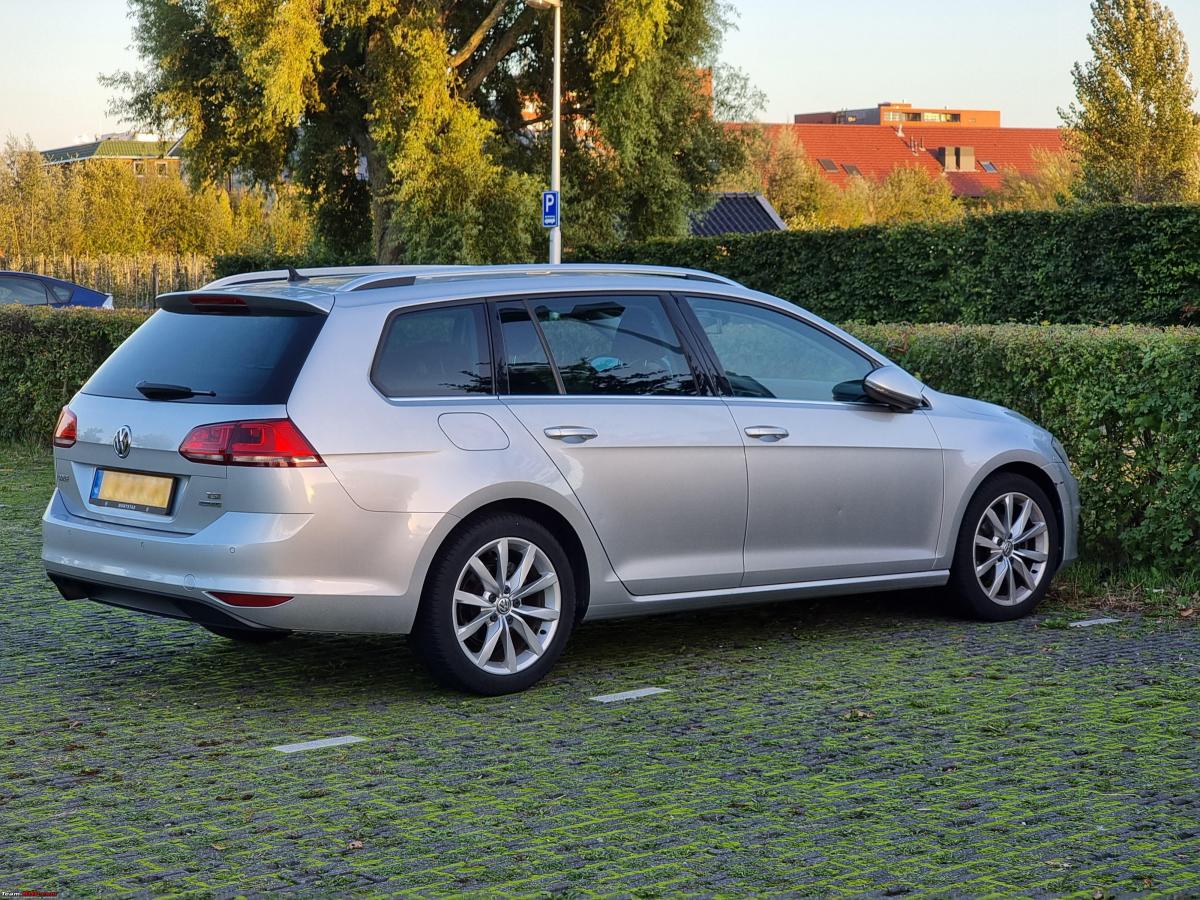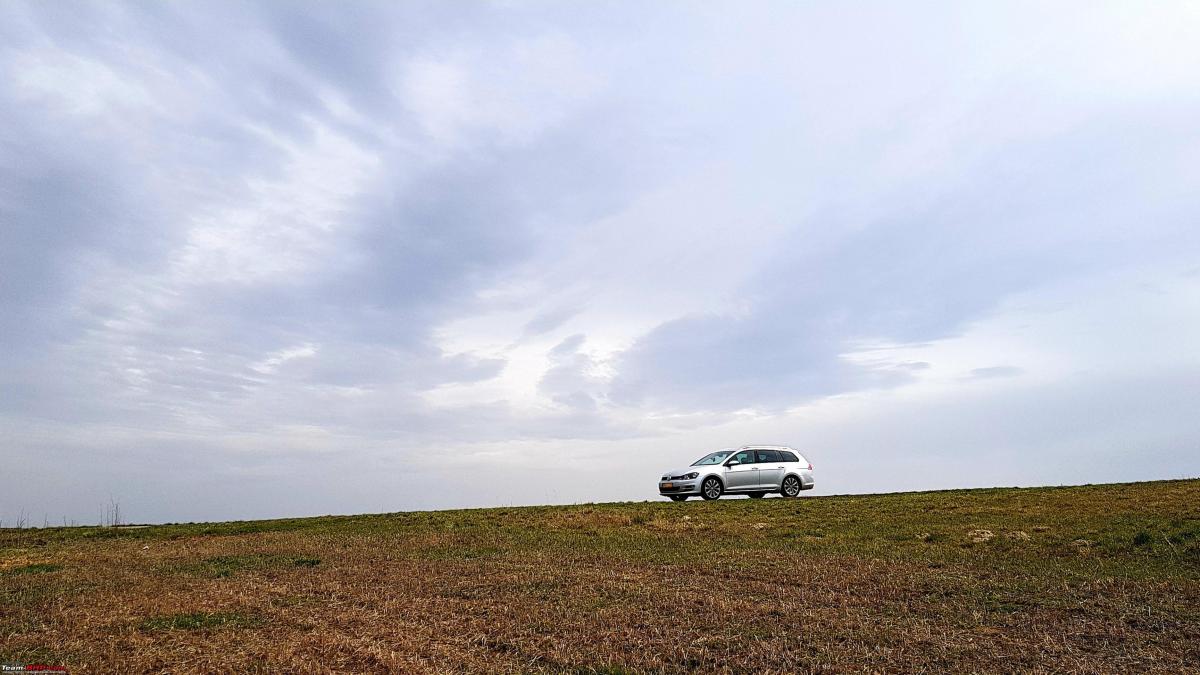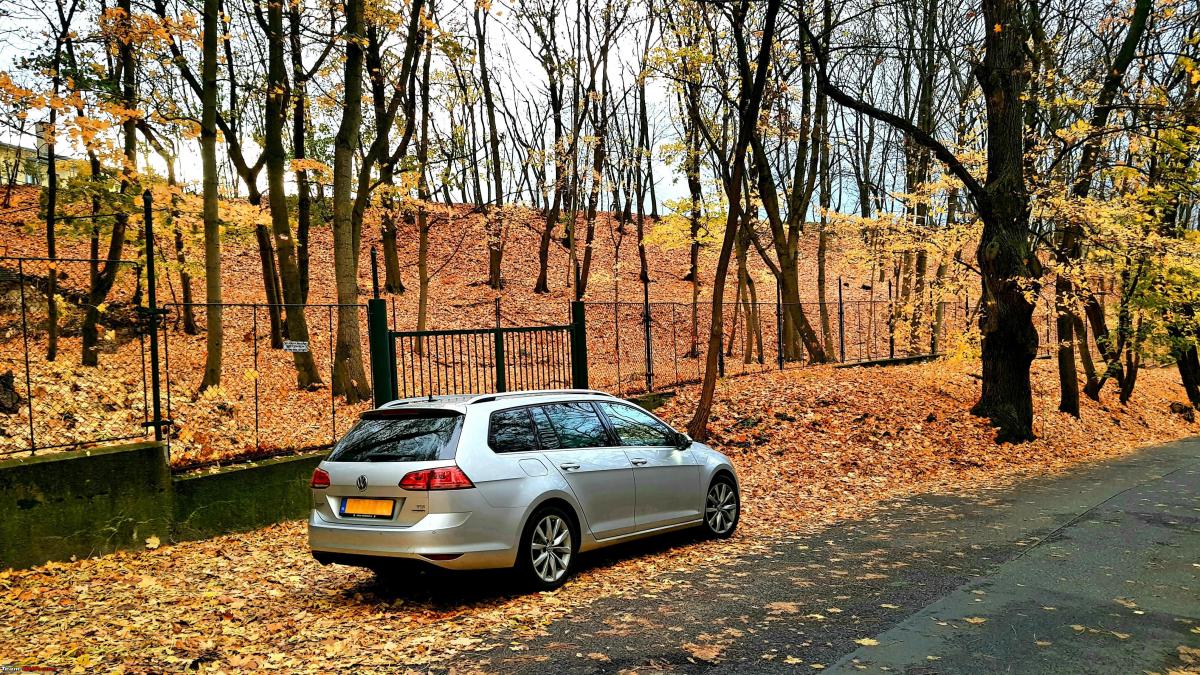 The 2 years of the pandemic slowed us down considerably. The space provided by the variant (station wagon) specification was amazing and we have filled up the boot on many occasions. This made my better half finalize that our next car WILL be a station wagon. One of the gripes that I had with my Golf was that it had a MIB1 system which was small and slow. The next-gen MIB2 (and onwards) were much better systems. Just FYI, the VW Golf has been the best-selling car in Europe for many years now.
Requirements and shortlisted cars
Soon, it was time for a change. My requirements for a new car were very simple:
Should be one of the holy trinities
Should be a station wagon
Should be a petrol
And honestly, I would be lying if I said that the above was the only criterion. For a guy like me who is enticed by the latest gadgets, I would love my new car to be up-to-date with the modern automotive world. But, the key was to find the balance between must-have and good-to-have features in the available cars. The more features you would want, the pricier the car would get. One of the things that I looked for was Adaptive Cruise Control, as I knew that it will help me in my travels.
The features that are provided by all the manufacturers are almost the same and they do their job well. So, I don't think it will be justified for me to say that I bought my car because of this feature that the BMW does best. All the manufacturers worldwide have caught up to the technology that Tesla once boasted to be masters of, and have started to better them. God bless the competition.
As a downside, German manufacturers have fragmented their car buying experience so much that the price difference between the base and the final spec'ed-up car is massive! There are so many packages that you can choose from, and even after choosing the packages, there will be other features that you will have to select separately. If I can give them any feedback, that would be to simplify the ordering of the car build for the people who are buying it first hand. Please take note of Volvo and/or Tesla.
The options that came up were:
Some wild cards:
One of the observations from my hunt in the used car market of the Netherlands was that the X3 and GLC are more expensive than the E class and the 5 series. Maybe the experts in here can shed a light on this? Is it only because they are SUVs? I assume they are based on 3 Series and C-Class.
The Find
I spent months scouting for my next car. I always scout for used cars on the official websites. I had given up hope and had already decided to postpone the plans of buying the car to next year as we were expecting our baby girl to be born anytime. But one fine evening, I thought of just removing the filter criteria of reversing the camera from my list as it can be retrofitted, and there was this 2021 LCI model with 16k km on its odometer that didn't seem to be in the right place. Since it was already late in the night, I could not contact the dealer to get further information on the car. I spent a sleepless night thinking over it. I was pretty sure that maybe there might be something that I was missing. The next morning, I waited patiently till the dealership opened and immediately called them. My excitement was confirmed. The car was indeed in the right place and was up for sale. It had the 360 camera setup and hence, they did not mark reversing cameras separately in the feature list. It was maintained by the BMW dealership itself and was driven by its own staff and was kept on sale. He confirmed that it was not used as a demo car. The car was a bit above my budget but I huffed and I puffed and I cried at my wifey to sign off on it till she agreed frustratingly. I immediately booked an appointment for a test drive the same day and drove off immediately to the dealer.
I still remember the first impression that I and my son had on seeing the car. It looked stunning in the mirror finish that they had provided on the car. The moment we sat inside the car, the interiors just felt luxurious. Especially, given the fact that we were coming from the interiors of a Golf, we were sitting inside the car with our mouths wide open. There is a certain finesse that I can't actually describe. The interiors looked and felt premium and it had the WOW factor that you would look for. And there are buttons! There are buttons all over the place! I was sitting there in the driver's seat, giggling like a little boy and pressing every single button saying "Ooo, what does this button do!", till I saw the salesman staring back at me.
I must say that modern cars have come a long way. The salesman had to spend some time with me to get me acquainted with the iDrive 7 system and explained some of the autonomous driving features that the car comes with. In my mind, I was screaming "Please, I know enough now, let me go for a spin!", but as soon as I would look at the steering wheel, I would be "How the hell do I even start it?". I have driven an automatic before, but it has been quite some time. This was going to be my first automatic. To be honest, it was a bit overwhelming and I could relate with my father as to how confused he was when he was operating his first touchscreen phone.
Once you get a feel of what the systems can do to aid your driving, there is no going back. I can really understand what many reviewers rave about when it comes to safety systems. For me, the cruise control and the speed limiter in the Golf were an eye opener, but this was a whole new level of driving experience for me. And yes, this is an autonomous level 2 car (ref: Self Driving Cars Wiki and SAE Blog).
Some of the things that I liked about the car:
The plush and comfortable interiors. It feels like home and I really love to get back inside the car.
The autonomous level 2 assisted drive systems. It helps in relieving some of the driving pressure, especially on long tiring journeys.
Mild hybrid technology. For a car of this size and weight, the fuel economy is amazing!
The comfort seat option. Also known as the multi-contour seats, this 20-way adjustable seating is something to be experienced.
The HUD! Simplifies driving a lot by giving you all the important information you need on the windshield itself.
Apple Carplay and Android Auto built-in
The lounge lighting
The iDrive 7
The MyBMW app
The Panoramic Sunroof
Comfort access aids the keyless entry and exit
TPMS for individual tires
Brilliant 360 camera
When the excitement settled down, I noticed a few things that I think BMW could have done better:
There was not a single baggage hook in the trunk! It surprised me to no end when I opened the boot to stow my grocery bag. I almost had a box of eggs splatter all over the floor. The other G31s have, at the least, a single baggage hook, but mine did not come with even one. I had to order a cargo net separately.
The wireless phone charger is only suitable for smaller phones. My phone did not fit in it. Due to this, I am unable to activate my BMW digital key. And, BMW does not allow it through a wired connection.
The internal rear view mirror is not adequate for the rearview.
Subscription services
Some of the plastics feel really very cheap. Eg: the control dial, the AC and volume knobs, etc. They could have added rubberized or metal touches to these.
Easy entry option has been removed from all BMW models. This option is used to slide the driver's seat back on switching on/off the car so that you enter and exit the vehicle easily. As of now, only the steering wheel goes up and down for easy entry and exit. I have heard that it can be activated using beemer code. Yet to check it out.
The rear middle seat is not a good seat to be seated on due to the middle huge hump
Nitpicking on upgrading from Golf:
Storage options inside the cabin could have been a bit more. There are no sunglass holders, no below-seat drawer, and not much of chubby spaces to stoke away things. My Golf had it.
The turning radius feels a bit bigger than the Golf
In addition to the above point, due to the length & width of the car, I find it a bit more difficult to park in tight spaces. But the 360 camera comes really handy for this.
BMW could have added 3 zone climate control as standard. Instead, they went with 2 zones with an option to add 4 zone and rear seat heating as an extra.
Quick Links
Continue reading BHPian _raVan_'s ownership experience for more insights and information.
Source: Read Full Article