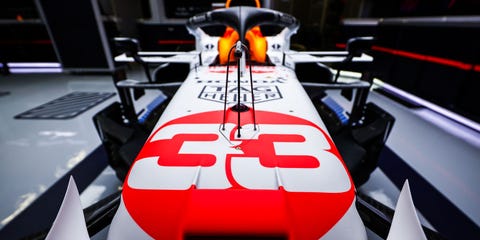 One-off liveries are nothing new in NASCAR or IndyCar. Formula 1, however, has a reputation for sticking to their familiar, often staid, liveries and color schemes throughout an entire season.
Thankfully, there are exceptions.
This week at the 2021 F1 Turkish Grand Prix, Red Bull has even decked out its RB16B in Honda's white-and-red colors, with 'arigato'—the Japanese for 'thank you'—featured on the livery to pay homage to Red Bull's years of working with the engine manufacturer. The livery change happened the weekend of the Turkish race weekend as Formula 1 was originally due to race this weekend at Honda's home circuit at Suzuka. Travel restrictions and protocols in Japan, however, forced the event's cancellation.
To that, here's 10 one-off Formula 1 liveries that salute creativity and celebrate stepping out of the box once in a while: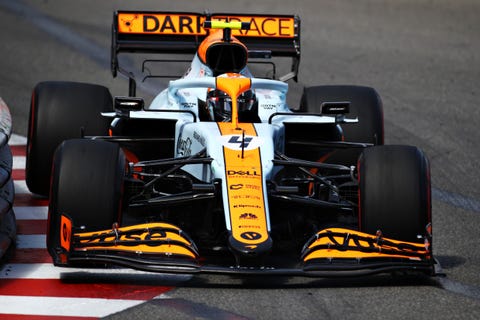 McLaren tweaked its usual scheme for this year's Monaco Grand Prix as part of its brand partnership with Gulf.
The iconic blue and orange Gulf colors ran on McLaren's MCL35M around the streets and the livery received widespread acclaim—with many lamenting that it wasn't used for the rest of the season. In the hands of Lando Norris the car flew, with the Briton guiding the new paint job to a podium finish.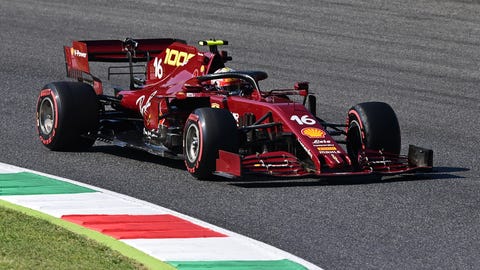 Ferrari's 2020 season was its worst in 40 years, with the SF1000 chronically underpowered and underwhelming, but it at least produced this stunning one-off scheme.
Ferrari's home circuit Mugello was included for the first time as part of the pandemic-hit calendar and it coincided with the marque's 1000th Formula 1 presence. To mark the occasion a throwback burgundy scheme was used, mirroring the colors used on Ferrari's first racing car, the 125 S. It didn't help the team's prospects, but it was at least something different.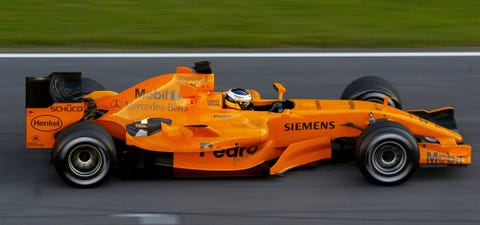 McLaren has rocked its heritage papaya-inspired liveries since 2017 but prior to then its Formula 1 cars did not sport the colors.
However, it did on occasion run a special test livery as a nod to its history. The papaya appeared during preseason running in 1997, and again in 2005, on the aggressive-looking MP4-20. On both occasions, the team reverted to its silver-and-black scheme for the race season before papaya finally made a full-time comeback four years ago.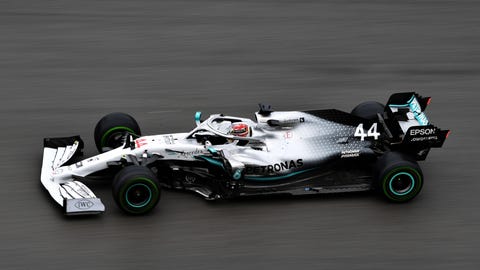 On home turf at Hockenheim in 2019, Mercedes commemorated 125 years of its presence in motorsport. Its dominant W10 sported a livery that peeled back from its historic white to its contemporary silver, with red numbers and the old Mercedes logo used on the car.
Mercedes team members even donned old-fashioned clothing. But the race, held in tricky conditions, was a disaster. Valtteri Bottas crashed out while an unwell Lewis Hamilton went off twice.
"It shows that you shouldn't fool around with stuff, you should concentrate on the job," said team boss Toto Wolff.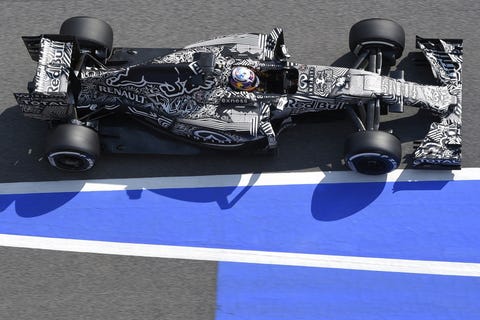 Perhaps the most famous test livery of all time?
Red Bull caused a stir preseason in 2015 when its RB11 hit the track in the kind of dazzle livery associated firstly with warships and more recently with post-production automotive vehicles.
Dubbed the 'Camo Bull' it was intended to mask potential aerodynamic components from prying eyes. But it did not help. The traditional livery returned for a season in which Red Bull slumped to a winless fourth in the pecking order.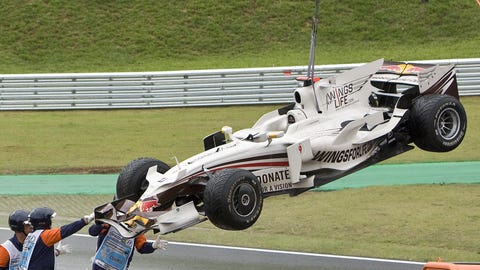 David Coulthard brought his 14-year Formula 1 career, which featured 13 victories, to a close at the end of the 2008 season. He joined Red Bull from the start of its project in 2005 and to mark the occasion his RB4 was decked in white to promote Wings For Life.
Unfortunately it brought Coulthard no fortune. He was entangled in a first-lap collision and retired on the spot.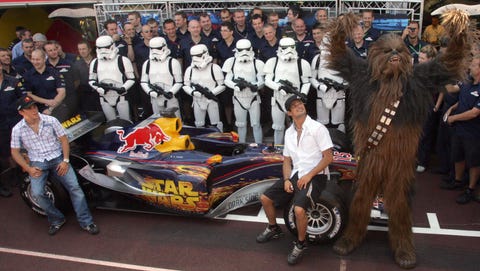 NASCAR teams are famous for promoting movies on liveries, but it's rare in Formula 1.
Red Bull, which may lead the current F1 field in livery creativity, went outside the box for the 2005 Monaco Grand Prix, with a livery designed to mark a partnership the the Star Wars movie franchise. And, for good measure, Red Bull even brought in the Storm Troopers to work the pits.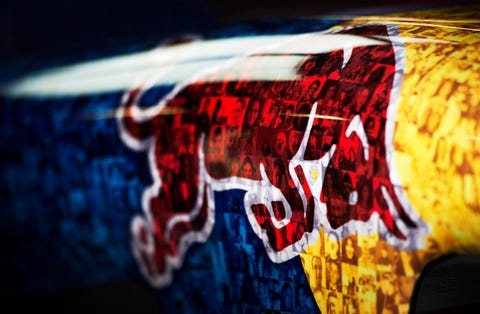 Red Bull's RB3 sported a livery at the 2007 British Grand Prix featuring images of faces submitted by around 30,000 fans in a bid to raise money for its Wings For Life charity, which raises awareness of spinal cord injuries.
A similar scheme was used at the corresponding round in 2012, albeit with Red Bull's usual blue colors retained, creating a mosaic effect.
Mark Webber raced the livery to his final Grand Prix victory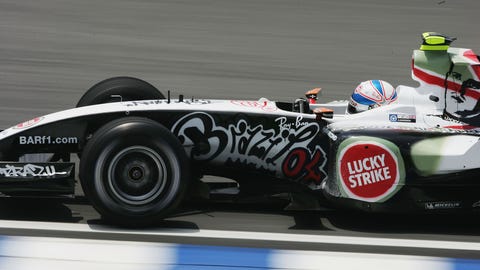 Two decades ago, Lucky Strike BAR Honda was another F1 team not afraid to mix things up when it came to liveries.
In 2004, Anthony Davidson's car retained the basic BAR look, but featured a street art-inspired livery for the Brazilian Grand Prix. The monocoque was painted black, with the words "Brazil 04" sprayed along the side of the car.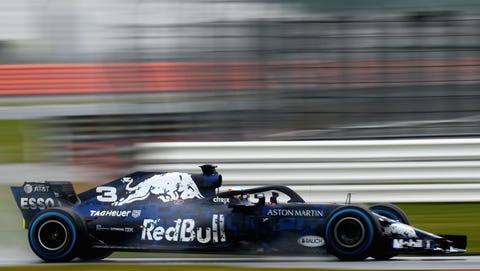 Red Bull has had fun with filming in the past (and we hope they do again in the future). The Aston Martin Red Bull team broke out an eye-opener for its 2018 filming day preseason test at Silverstone.
Now, that's how to make an entrance.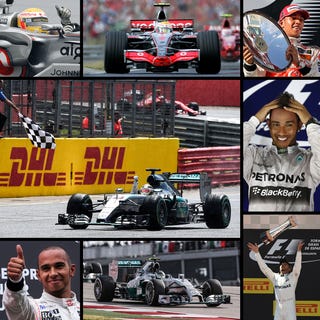 Source: Read Full Article