Carlos Sainz has claimed "nobody in the paddock" would have turned down Ferrari to stay at McLaren when he was faced with the choice in the spring of last year.
The Spaniard had to make an early call about his future when Ferrari opted not to extend Sebastian Vettel's contract into 2021, for at the time he had no knowledge of how the 2020 season would unfold as the start had been delayed by the global health pandemic.
Having accepted the approach, Sainz then found his decision being questioned from outside as the campaign evolved with McLaren accumulating 202 points to finish third in the constructors' World Championship – while Ferrari ended up languishing in sixth, 71 points adrift.
But as he prepares for his debut year with the Scuderia, the 26-year-old stands wholeheartedly by his decision to move and believes anyone would have done the same had they been in his shoes.
Asked in an interview with AS why he had made the jump to Ferrari, Sainz said: "If you had asked me this question in 2007, when the two teams were fighting for World Championships, it would have been more difficult to answer.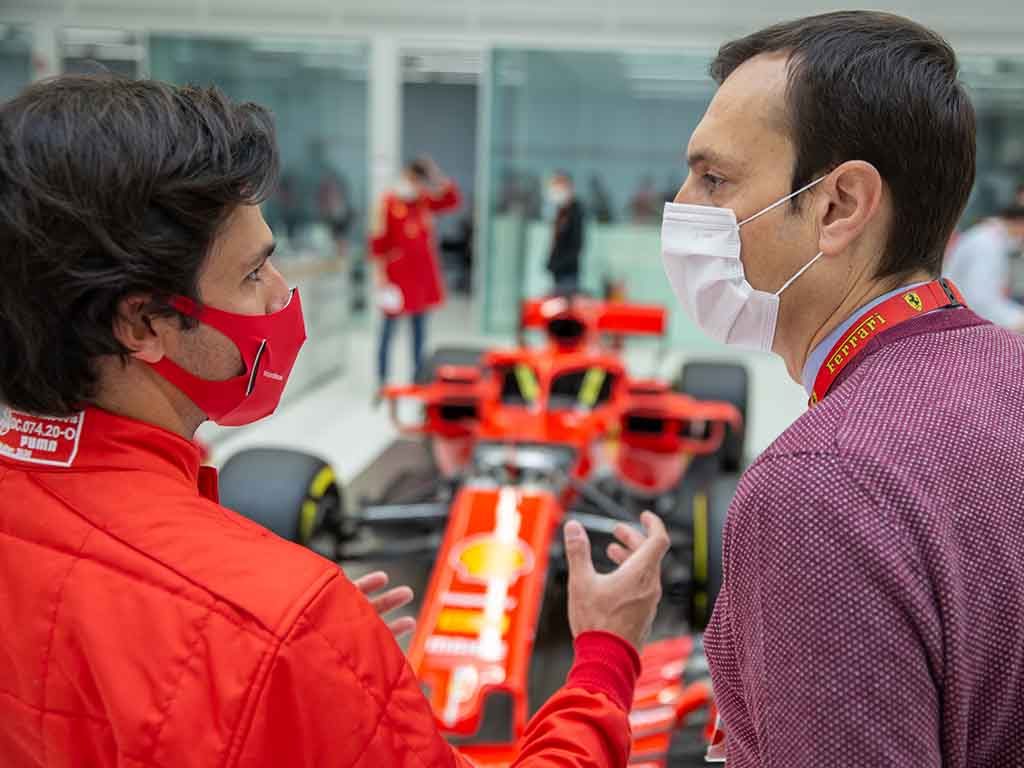 Get your hands on the official Ferrari collection via the Formula 1 store 
"But now, going back to March 2020, Ferrari had won three races the previous year.
"McLaren were in an upward progression and still are. But for a team that wins races, gets pole positions and, above all, is Ferrari, nobody in the paddock would have done anything differently.
"With all my respect and admiration for McLaren, which is the second best team in history, when Ferrari knocks on the door, plus being a team that won in 2019, there is no doubt."
Reminded that Sebastian Vettel and Fernando Alonso had both failed to win a World Championship with Ferrari, Sainz insisted he was unconcerned by that fact – even though he will have the Italian giants' big hope for the future, Charles Leclerc, as his team-mate.
"They left with a few victories and podiums, if you call that leaving empty…I only have two podiums," said Sainz.
"Did they leave without a World Championship? Yes. But the same has happened to 19 drivers every season for the last 10 years when Red Bull or Mercedes have dominated.
"There are 19 drivers a year who go empty, but I don't include those who have raced for Ferrari. Nobody leaves Ferrari empty."
Source: Read Full Article