Just when we thought F1 was no longer in the pink, sponsor BWT could be bringing their splash of colour back to the grid.
For the past four seasons, Racing Point's cars carried the distinctive pink livery favoured by the Best Water Technology company based in Austria.
It looked as if the colour scheme had disappeared with Racing Point's transformation to Aston Martin and their preference for British racing green, which is set to be displayed at their car launch on March 3, plus a new main sponsor in Cognizant.
But not necessarily. Motorsport-Total are reporting that BWT may yet remain involved as the new principal sponsor of the Haas team, which would mean last year's grey and red livery turning pink.
The notion stems from a comment made by Ralf Schumacher, uncle of one of Haas' two new rookie drivers Mick Schumacher.
The 45-year-old ex-Williams, Jordan and Toyota racer has a connection with BWT via his son David, who wore their colours when competing for the BWT Mucke team in Formula 4.
In discussing his nephew's F1 debut campaign for Haas, Schumacher, who lives in Salzburg, only 17 miles from Mondsee where BWT are based, said, as quoted by German newspaper Express: "A sponsor has just become available, not that this special colour comes into play for Mick."
Driver and team face coverings are available now on the official Formula 1 store!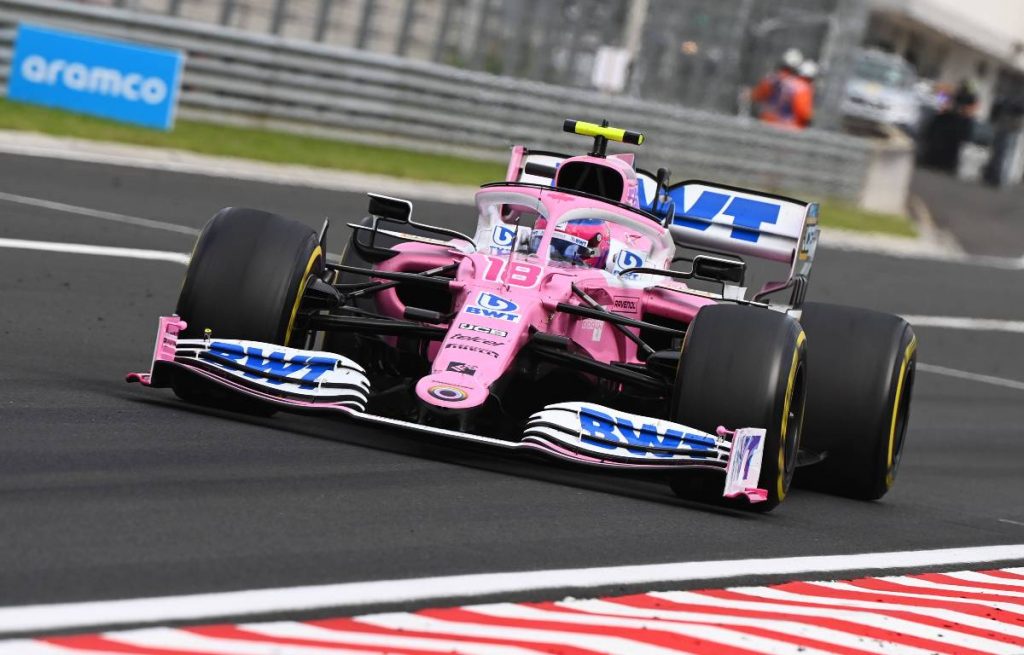 Express are certainly running with the possibility of Haas becoming F1's new pink panthers, if not the pink Mercedes as the Racing Point was described last year – although possibly the pink Ferrari considering the American-owned team's close links with the Scuderia. They say Haas are "negotiating a million-dollar deal with BWT".
Motorsport-Total report they have tried to stand up that claim by seeking confirmation from each of Haas – specifically team principal Guenther Steiner – BWT and Ralf Schumacher, but that none of those three parties responded to them.
Also, BWT's F1 options – they also sponsored the HWA team in Formula 2 last year – may not only be limited to Haas.
Another possibility could be Williams, whose deal with telecommunications firm ROKiT was terminated even before the 2020 campaign got under way and have subsequently undergone a change of ownership.
They did respond to an enquiry, although gave little away, telling Motorsport.com: "Williams Racing is shaping an exciting new brand direction and commercial strategy and this is resulting in significant interest as we begin a new era for the team.
"By their nature, these discussions are confidential so as a policy, we do not comment on any specifics or speculation."
Source: Read Full Article