The Formula 1 paddock wants an open discussion about whether or not the sport should return to Saudi Arabia given Friday's events.
Round two of the championship was thrown into chaos on Friday when the drivers threatened to boycott the race weekend after a missile attack on a oil facility some nine miles away from the Jeddah Corniche Circuit.
After a four-hour long meeting with F1 chief Stefano Domenicali and the FIA, the drivers were given assurances regarding their safety, and that of everyone in the paddock, and the race weekend continued.
But that doesn't mean the conversation is over.
"Obviously it's going to need some clarity after this race weekend, where we go from here," said Grand Prix Drivers Association director George Russell.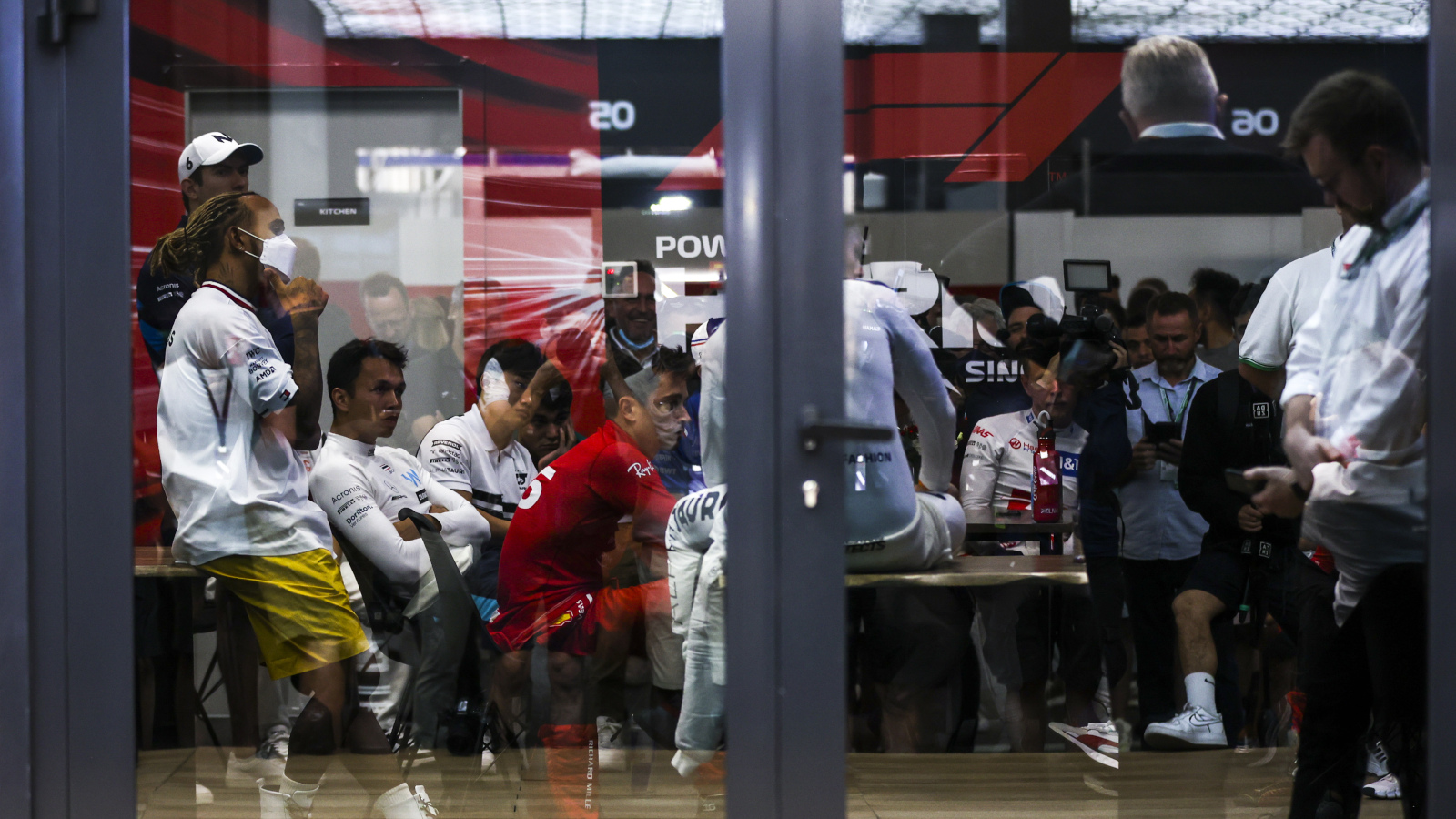 Valtteri Bottas, who previously confirmed that the drivers had discuss their options including "what if we don't race", says Formula 1 bosses "promised" the drivers that they would "reconsider" future events.
"Obviously last night [Friday] was quite late and in some places, you don't need to have that discussion," said Alfa Romeo driver.
"So it's a unique grand prix and at least Formula 1 promised us to reconsider all the events for the future, including this one, to make sure that we go to the right places so that they can guarantee our safety 100 percent every time we go there."
Ferrari driver Carlos Sainz added: "I think there will need to be discussions after this race because clearly what has happened is definitely a point of discussion and considerations that we need to take into the future."
The Yemen rebel Houthi group claimed responsibility for Friday's attack with the war between Houthis and a Saudi-led coalition now its eight year.
That means Formula 1 was well aware of the situation when it signed its 15-year deal to race in Saudi Arabia.
"We are not in charge of the calendar," said Williams boss Jost Capito. "But the situation here is [the same] for many years.
"I think there was a missile attack during the Formula E race, beginning of last year, and there were no worries about them coming here end of last year.
"And the situation for this weekend hasn't changed at all.
"The discussions should have been done before and now will be after, but not during the event – as long as we have confirmation that security is there and that we are safe."
Source: Read Full Article