After three months of inactivity, F1 roars back into life for 2021 with three full days of pre-season testing in Bahrain.
A busy few weeks of team launches are done and dusted and now attention turns to the real business – just how fast are those cars we were all so keen to see unveiled?
Testing is a hugely important time of the year, especially for the teams with ambitions of improving on what they did in the previous campaign or who have something to prove.
This time around, nobody fits that description better than Ferrari, who suffered a miserable 2020 campaign when they slid to sixth in the Constructors' World Championship and know they need to fare much better to appease the demanding Tifosi.
The Scuderia have freely admitted they have no title aspirations for 2021, but the opposite is true of Red Bull whom most F1 fans – except those of a Mercedes persuasion – would like to see throw down a serious title challenge.
Such ambitions are probably a year too early for McLaren, but they will hope to continue their progress of the last couple of seasons and have an early chance to find out how they stack up with a new Mercedes engine in the back.
That means the same brand of power unit as Aston Martin, who have been rebranded from Racing Point and were closely-matched rivals of McLaren in 2020.
Aston Martin are one of two teams with a new name and new look. The other is Alpine, transformed from Renault, who have also brought in a fresh management team to try and advance on last year's fifth position.
The teams further down the pecking order also have much to gain and learn in Bahrain, with AlphaTauri's seasonal target being to force their way into the battle at the top of the midfield.
Alfa Romeo, Haas and Williams, meanwhile, had their own private scrap at the back of the pack last year and will be seeking an early edge over the others.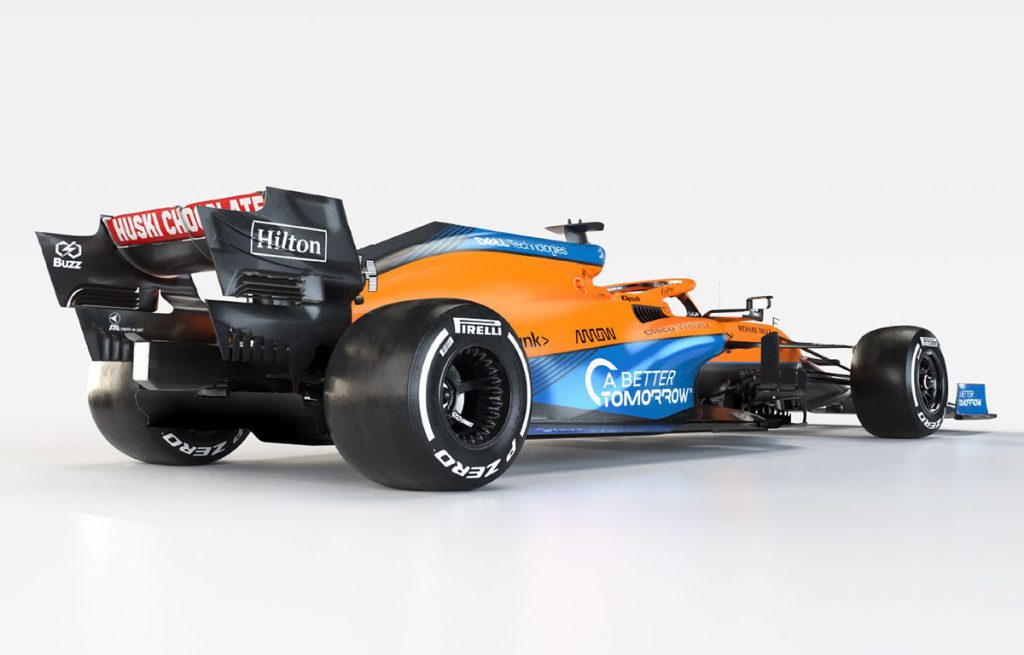 F1 testing 2021: dates and start times
Testing takes place over a three-day period in 2021:
Friday, March 12
1000 – 1400 and 1500 – 1900 (local time)
0700 – 1100 and 1200 – 1600 (GMT)
0200 – 0600 and 0700 – 1100 (EST).
Saturday, March 13
1000 – 1400 and 1500 – 1900 (local time)
0700 – 1100 and 1200 – 1600 (GMT)
0200 – 0600 and 0700 – 1100 (EST)
Sunday, March 14
1000 – 1400 and 1500 – 1900 (local time)
0700 – 1100 and 1200 – 1600 (GMT)
0200 – 0600 and 0700 – 1100 (EST).

This year, F1 pre-season testing is taking place over an extended weekend, just like a grand prix.

The testing schedule has been considerably reduced from six days last year to just three, which means the onus will be on teams to maximise every single minute of running time.

Each driver is allowed only a day-and-a-half in the car and that will be easy to manage, given the three days are split into morning and afternoon sessions.

They all take place at the same times, with a four-hour session in the morning and the same again in the afternoon separated by an hour's break.

It's a tight schedule overall, but the sessions are considerably longer than those for free practice at a grand prix and therefore still provide time for aerodynamic evaluations and both short and long-run programmes for drivers to provide crucial feedback about the 2021 cars.

One new element to testing this year is that the final session will finish after sunset which is due at 1745 local time. Fear not, though, the Bahrain International Circuit is fitted with floodlights so it will provide a nice visual at the end of each day.

F1 testing 2021: TV channel & live stream

The great news for fans who have been starved of F1 action since the Abu Dhabi Grand Prix in December is that TV coverage of pre-season testing is readily available.

Pay TV broadcaster Sky Sports will show the entire weekend of testing on its dedicated Sky Sports F1 channel for viewers in the UK, Germany and Italy, while streaming service DAZN provides live coverage in Spain and Japan.

UK – Sky F1
US – F1TV Pro
Italy – Sky F1
Germany – Sky F1
France – F1TV Pro
Spain – DAZN
Netherlands – F1TV Pro
Brazil – F1TV Pro

PlanetF1 will, of course, carry live commentary on all three days as well as galleries, reports and news from all the latest paddock interviews and press conferences.

In other selected territories, pre-season testing can be watched live via F1TV Pro.

F1 TV is offering 25% off their annual subscriptions! Click here and use the code F1TV25 at the checkout

The full list of territories where coverage is available is as follows:

Argentina, Angola, Anguilla, Antigua and Barbuda, Aruba, Austria, Azerbaijan, Bahamas, Barbados, Belgium, Bosnia, Botswana, Brazil, British Virgin Islands, Bulgaria, Caribbean Netherlands, Canada, Cayman Islands, Chile, Colombia, Costa Rica, Croatia, Curaçao, Cyprus, Czech Republic, Denmark, Dominica, Dominican Republic, Ecuador, Estonia, France, Ghana, Greece, Grenada, Guadeloupe, Guatemala, Haiti, Honduras, Hungary, Iceland, Jamaica, Kenya, Latvia, Lithuania, Luxembourg, Malta, Martinique, Mexico, Monaco, Montserrat, Mozambique, Namibia, Netherlands, Nicaragua, Nigeria, Norway, Paraguay, Peru, Poland, Portugal, Romania, Russia, Saint Barthélemy, Saint Kitts and Nevis, Saint Lucia, Saint Martin, Saint Vincent and The Grenadines, Serbia, Sint Maarten, Slovakia, Slovenia, South Africa, Sweden, Switzerland, Trinidad and Tobago, Turkey, Turks and Caicos Islands, Uganda, Ukraine, United States Virgin Islands, Uruguay, USA, Venezuela, Zambia, Zimbabwe.

Where does F1 testing take place in 2021?

Pre-season testing at the Bahrain International Circuit is a first, for it is usually staged at the Circuit de Catalunya just outside Barcelona.

The reason for the switch is the health pandemic, which has meant the Bahrain Grand Prix on March 28 will be the first race of the 2021 campaign due to the postponement of the traditional curtain-raiser in Australia until November.

As the Middle East has been hit less hard than Europe by the pandemic, it made sense to switch testing there and leave the infrastructure in place for the race a fortnight later.

In addition, Formula 1 personnel were complimentary about the way they were treated in Bahrain when rounds 15 and 16 of the 17-race 2020 World Championship took place at the Sakhir venue.

The consistent climate also means the information teams glean about their cars is likely to be directly relevant to the race on the same track two weeks later.

F1 testing 2021: what has changed since last year?

Besides the venue and duration changes for pre-season testing, the biggest difference is some of the driver line-ups because the cars are essentially a carry-over from last year.

Compared to 2022 when big regulation changes come in it is largely a case of technical tweaks, McLaren's new engine apart. Some of these, relating to the floor of the car, were enforced, while others have been made as a result of spending the two permitted development tokens.

But while teams also adjust to complying with the new $145million spending cap for this year, it is what their drivers can produce on the track that is most important.

Only three of the 2020 line-ups are unchanged – and all of the seven new partnerships create genuinely significant interest.

A chain effect of movement last year culminated with Sergio Perez ending up at Red Bull and it will be fascinating to see whether he can join Max Verstappen in forming a double-pronged attack on Mercedes.

Perez found a new home after Sebastian Vettel replaced him at what is now Aston Martin, the German having been turfed out of Ferrari in favour of Carlos Sainz. In turn, the Spaniard's seat at McLaren was taken by Daniel Ricciardo.

That left a vacancy at Alpine, filled by Fernando Alonso, the two-time former World Champion who returns to F1 after two years away.

The other two teams to have made changes have brought in rookies from Formula 2.

Yuki Tsunoda steps up at AlphaTauri alongside Italian Grand Prix winner Pierre Gasly, while Haas have gone with a duo who are also entirely new to F1 – Nikita Mazepin and, intriguingly, Mick Schumacher, son of the seven-time former World Champion.

And talking of seven-time World Champions, we should not forget an important change there – it is now 'Sir' Lewis Hamilton after he was knighted in the New Year's Honours list.

Source: Read Full Article