Formula 1 have responded to fears about the sport's "DNA" being damaged by sprint races – insisting that preserving it is a priority.
A proposed new dimension for the 2021 season is the introduction of a new sprint race on three selected weekends throughout the year at the Canadian, Italian and Sao Paulo Grands Prix.
Although it has not yet been given an official green light, F1 CEO Stefano Domenicali has said teams have expressed their "broad support" for the idea while awaiting further information.
Among those who have made reference to keeping F1's DNA intact are Red Bull duo Christian Horner, the team principal, and driver Sergio Perez, although they have greeted the proposal with different levels of enthusiasm. Horner certainly appears keener than Perez.
But Chloe Targett-Adams, F1's head of race promotions, has insisted there is no intention to destroy the essence of what has given F1 its global appeal throughout its 71 years.
"What is absolutely key is the integrity of the sport in the DNA," said Targett-Adams, quoted by RaceFans.
"So in changing format, we make sure we don't lose that because that's not going to work for the teams, the fans, for our wider commercial partners and promoters.
"I think the sprint race concept that our motorsport team, working with the FIA and the teams, are obviously in discussion around is a very interesting way of looking at updating the format while still preserving the DNA of the sport.
"Obviously there are details that they are working through now with a view to looking at having that rolling out at three races this year."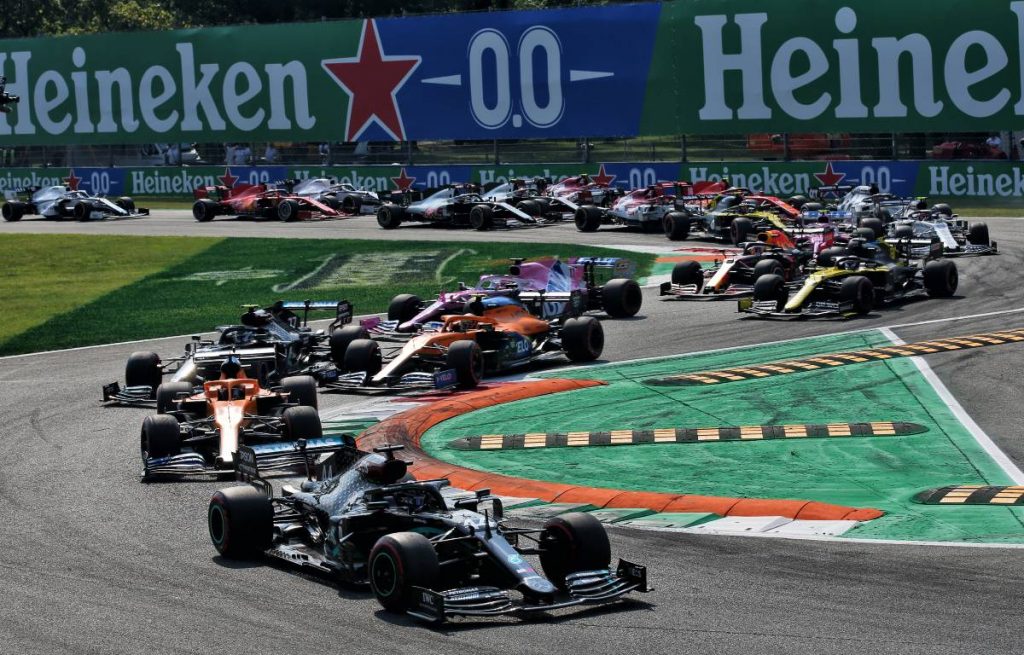 Sign up to the official Formula 1 store and save 10% on your first order!
Targett-Adams also said the organisers of the races at Montreal, Monza and Interlagos are keen for their circuits to be the testing grounds for the different format.
"Our promoters in those potential locations are really excited about it," Targett-Adams added.
"It should then give more scope for innovation if it's workable. Like with anything, once you try something new you see where learnings are and you can then adapt and improve."
Sprint races would allow F1 to provide more compelling action within the current three-day weekend structure, said Targett-Adams.
"What's key from our event perspective is that our events currently operate on a three-to-four day basis. It really is a festival of Formula 1, of motorsport. And I think that's a key part of how we engage with our fans in the location.
"I think there's a question of how the format of that three-day weekend is potentially adapted to allow a bit more flexibility for the teams in terms of moving around the world, but also with giving the fans in that location what they want.
"And how we then work with other series like F2, F3 [and] we've got a partnership with the W Series this year."
Source: Read Full Article