George Russell definitely won't be racing for Mercedes this season after Lewis Hamilton re-signed with the Brackley squad.
However, only agreeing a one-year deal, it means Russell now has two opportunities for a 2022 seat.
Just over a month before pre-season testing begins, Mercedes have finally announced that Hamilton will remain with the team for a ninth season.
That, though, is the only season that he has committed to.
The Brit has signed a one-year extension with the Brackley squad for 2021, giving him the opportunity to race for a record-breaking eighth World title.
What happens after that has to be decided.
It is good news for Russell, who is patiently waiting in the wings for his chance to race for the reigning World Champions.
2021 is the final year on his three-year Williams deal with Russell dreaming of a promotion.
The duration of Hamilton's contract, as well as Valtteri Bottas' own one-year extension, means two seats could be possibly be open for 2022.
Sky Sport's Craig Slater explained: "With regards to George Russell, he's still waiting in the wings.
"You have a situation now that you will have for that 2022 season Lewis Hamilton, Valtteri Bottas and George Russell all out of contract at Mercedes, which is interesting but as long as Mercedes have the kind of car they've had for the last few years they will have no problems recruiting the driver they want.
"As far as Max Verstappen is concerned, he is contracted up to 2023 with Red Bull so you'd have to say, looking at things at the moment, George Russell now has maybe extra opportunity to get into that Mercedes seat in 2022 either if they don't continue with Bottas or if Hamilton says 'it's eight, and I vacate'."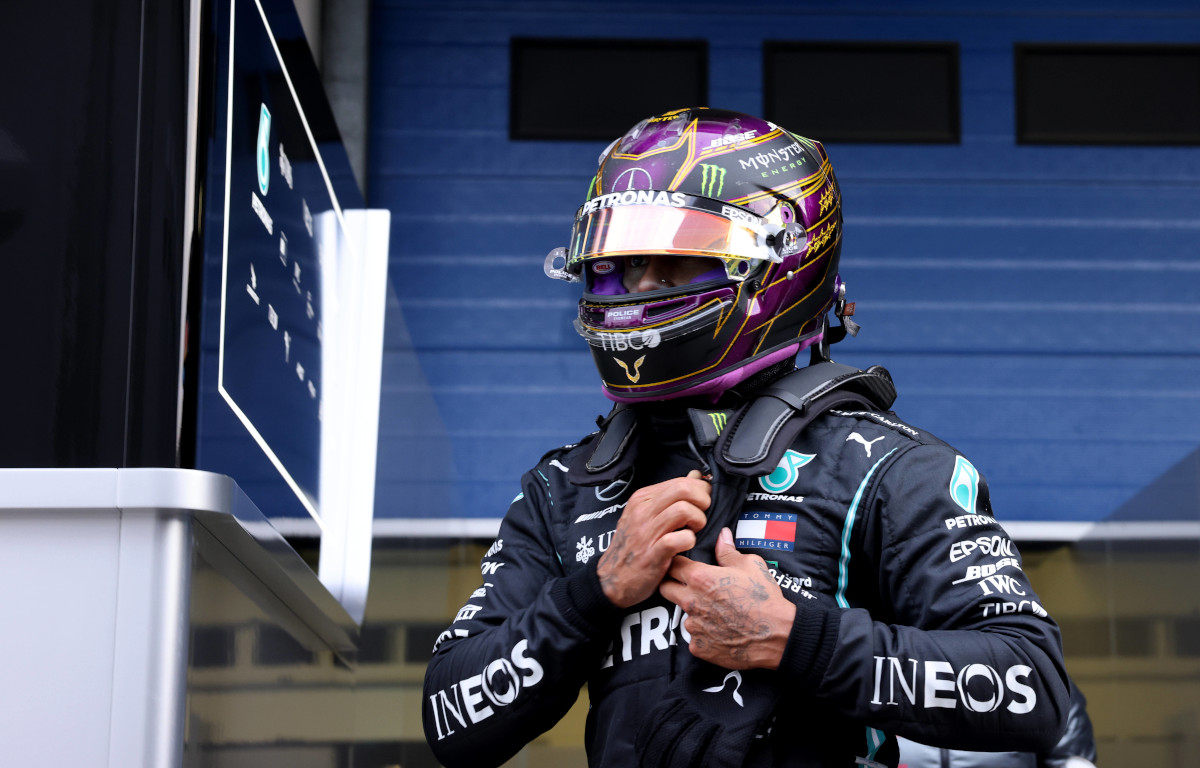 Check out the new 2021 collection on the official Formula 1 store!
Speaking about Hamilton's one-year deal, Slater says contrary to speculation both parties only wanted a year.
"A senior figure at Mercedes expressed to me that both sides wanted flexibility of a year," he said. "That is interesting.
"In Lewis Hamilton's case, if he wins his eighth World title at the age of 36, he is ahead of Formula 1's statistics by every measure, by every significant manner, he might wake up the next morning and decide he wants to do something else.
"As far as Hamilton and Mercedes are concerned, they have now dealt with 2021, but this by no means means they will not continue to work together in 2022, that Lewis won't continue his racing career with Mercedes.
"A lot of people will surprised that it is just one year. Lewis has talked previously about being very interested in the new generation of cars that begins in 2022 so don't count him out staying with Mercedes for that new era."
Source: Read Full Article