The possibility of drivers having their salaries capped under a broadening of Formula 1's financial regulations is up for discussion.
Some of Formula 1's leading team bosses have revealed the latest on how discussions to ring-fence driver salaries as part of a broadening of the financial regulations are progressing.
F1 introduced financial regulations ahead of the 2021 season, with a monetary limit imposed on the teams to restrict their spending.
However, the budget cap only applies to the performance and operations side of a team, with many exemptions to the rules. These include personnel travel costs, marketing activities, employee bonuses, property and utility costs, human resources and finance departments, as well as the salaries of the race drivers, the reserve driver and the salaries of the three highest-paid employees.
The budget cap for 2022 is limited at $140million, although some of the teams are clamouring for an increase to that limit due to spiralling inflation and logistics costs. However, it is driver salaries that appear to be next in the firing line, with the aim being to bring these under the cap of the financial regulations.
"That's a point we started discussing a month ago together with all the teams, F1 and the FIA," Ferrari boss Mattia Binotto said at the FIA press conference in Monaco.
"We understand the importance to try somehow to cap the overall expenses. Obviously, there is not only the three top key personnel in the team, there are not only the drivers, there is the engine and the power unit as well, for which there will be a budget cap in the future.
"So we are discussing it. There is not a straightforward solution, especially for a drivers' salary cap. But no doubt we are discussing it and trying to understand what can be a solution."
The issue for F1 is to ensure a salary cap does not result in other, uncapped, series being able to tempt drivers away with higher salaries, as well as the problems with introducing a cap when existing long-term agreements between drivers and teams are already in place.
"It will not be in the short term," Binotto continued.
"The reason for that is we already have contracts in place and we cannot simply breach them. There are legal implications, certainly to understand how to do that, so it's a discussion. It's an important one, we understand it and we recognise it will take time, but certainly we will go through the process."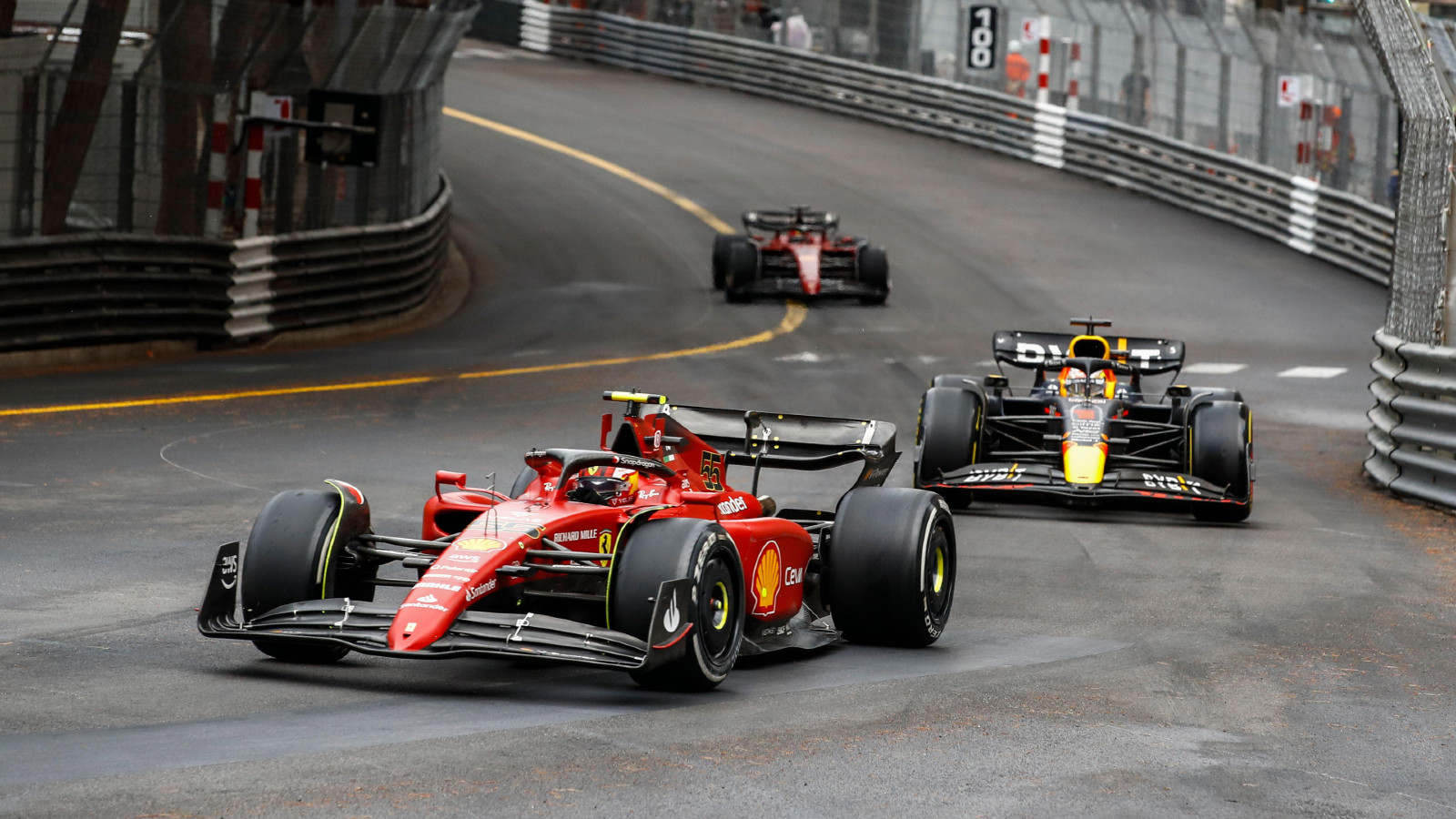 Red Bull boss Christian Horner agreed with Binotto that a cap would be welcomed by the teams but that it is not a straightforward arrangement to put in place.
"The principle of a cap is well merited," he said. "I think the application of it is tricky and we are seeing and experiencing that at the moment.
"Of course, there's an awful lot of things that need tidying up within the existing cap we have, that's being rolled out to being an engine cap as well. There are all kinds of complications with that, again with companies' reporting structures etc. So there are many complexities but I think we need to go beyond that.
"Personally, I think too much weight and pressure is being placed on the cap at the moment. I think you've got to look at where your cost drivers are. And I think as Formula 1, we need to do a better job at looking at technical regulations and sporting regulations because we are still designing and manufacturing very expensive cars.
"The engine regulations for 2026, there's nothing cheap about them. And I think this is what then puts an artificial pressure on the financial regulation.
"We'll end up with more people in our financial department than in the drawing office. And what we don't want to see is that Formula 1 becomes an accounting world championship rather than a technical or sporting one. And I think we just have to get that balance right and just look at revisiting some of the fundamentals of why does it cost so much to build these cars?"
Mercedes' Andrew Shovlin and Alfa Romeo's Frederic Vasseur also lent their voices of support for the idea, while Aston Martin boss Otmar Szafnauer suggested the driver's salaries be put under the same umbrella as the rest of the performance-related budget cap.
"I'm in favour of adding that underneath a global cap so the teams can trade off driver skill with updates," he said.
"Ultimately, both things bring performance on track. And I think for us to have the latitude to be able to trade that off is probably the right thing."
This was a suggestion McLaren's Andreas Seidl believes has merit, saying: "Our position is everything which is performance-relevant should be considered to be in a kind of cap or allowance and that's why we are open for that discussion as well."
Of course, part of the complication about introducing such a cap is how to police it, such as ensuring teams simply do not find other ways to pay the drivers outside of a straightforward transaction.
"There are enough examples around from other sports [to find a] mechanism that could do the job," Seidl said.
"At the same time, I think it's important now to simply keep continuing the discussions behind closed doors because there's no point to now in public discuss how could that all work. So let's stay tuned."
Source: Read Full Article