AlphaTauri team principal Franz Tost insisted he "laughed" when he heard Sir Lewis Hamilton had to ask who he was.
The incident happened at the press conference before the Bahrain Grand Prix in November, which resulted in a fifth consecutive race win for the seven-time World Champion.
It came in response to a question Hamilton was asked about plans for a driver salary cap.
Press conference host Tom Clarkson read out a question that referred to Tost having said "drivers shouldn't earn more than 10 million a year and should be happy to drive these cars", with Hamilton then asked his opinion of the salary cap.
"Who said that?" asked Hamilton.
Clarkson: "Franz Tost."
Hamilton: "Who's that?"
Clarkson: "Team principal of AlphaTauri."
Hamilton, looking perplexed: "Oh…okay."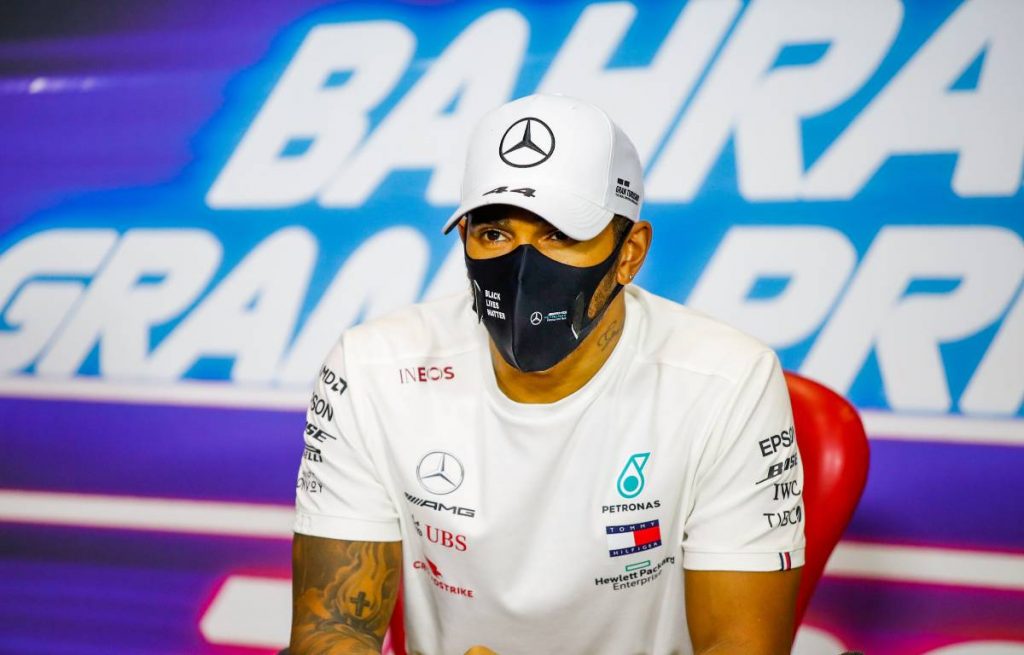 Get your hands on a limited edition Lewis Hamilton cap via the official Formula 1 store!
The 65-year-old Austrian may not be as instantly recognisable as a Toto Wolff or Christian Horner but said he does not "care" about failing to ring a bell with the biggest name of the current F1 era.
"I laughed," said Tost during an interview with Gazzetta dello Sport when asked for his reaction.
"I don't care if Lewis knows me or not. I am interested that there is now a commission that discusses the salary cap of drivers."
In terms of AlphaTauri's overall finances, Tost revealed the budget cap that has been introduced this year for each team, initially $145million for 2021, does present a challenge.
"The problem is not the pandemic but the cap on expenses," he added. "This year we are under [the budget cap] but already from 2022 it will be more difficult to respect it, also because a whole new car will arrive. Care must be taken."
As for the proposed salary cap, that was raised at the recent F1 Commission meeting where the engine development freeze was voted through and a plan for sprint races put on the table.
The idea is for drivers to be included in talks about a limitation on their salaries.
"As 2021 sees the introduction of a cost cap for the first time in Formula 1, various topics around controlling costs and how this overall objective can be achieved over the coming years were tabled during the meeting," read an FIA statement.
"As part of this, a working group will be created – including the drivers themselves – to discuss the topic of driver and senior team management contracts."
Source: Read Full Article