Imola officials hope the circuit's 'stop-gap' return to the Formula 1 schedule turns into something more permanent.
The Italian venue has now been inked in to host an F1 race for the second consecutive season, under the Emila Romagna Grand Prix title that was introduced for 2020 and won by Lewis Hamilton from his Mercedes team-mate Valtteri Bottas.
This year's event will take place on April 18 and be the second round of the 2021 World Championship, filling in for the Chinese Grand Prix which had originally been rostered a week earlier.
The season now begins in Bahrain on March 28 with the Australian Grand Prix having been delayed until November 21.
Imola also staged the Italian Grand Prix at the Autodromo Internazionale Enzo e Dino Ferrari in 1980 and the San Marino GP from 1981-2006.
While happy to fill the breach during the disruption caused by the global health pandemic, Imola officials are hoping that if they continue to hold successful events they will make a compelling case for a regular place on the calendar.
"It's nice that there are two GPs in Italy this year," said Angelo Sticchi Damiani, president of the Automobile Club d'Italia (ACI), quoted by the Italian version of Motorsport.com.
"It's nice that Imola is still hosting one. ACI and myself are committed and have done everything possible to make this situation happen.
"As a passionate Italian, I can only be proud of the result we have achieved, the result of a great effort. I hope it can be repeated in the future, making a second grand prix in Italy stable."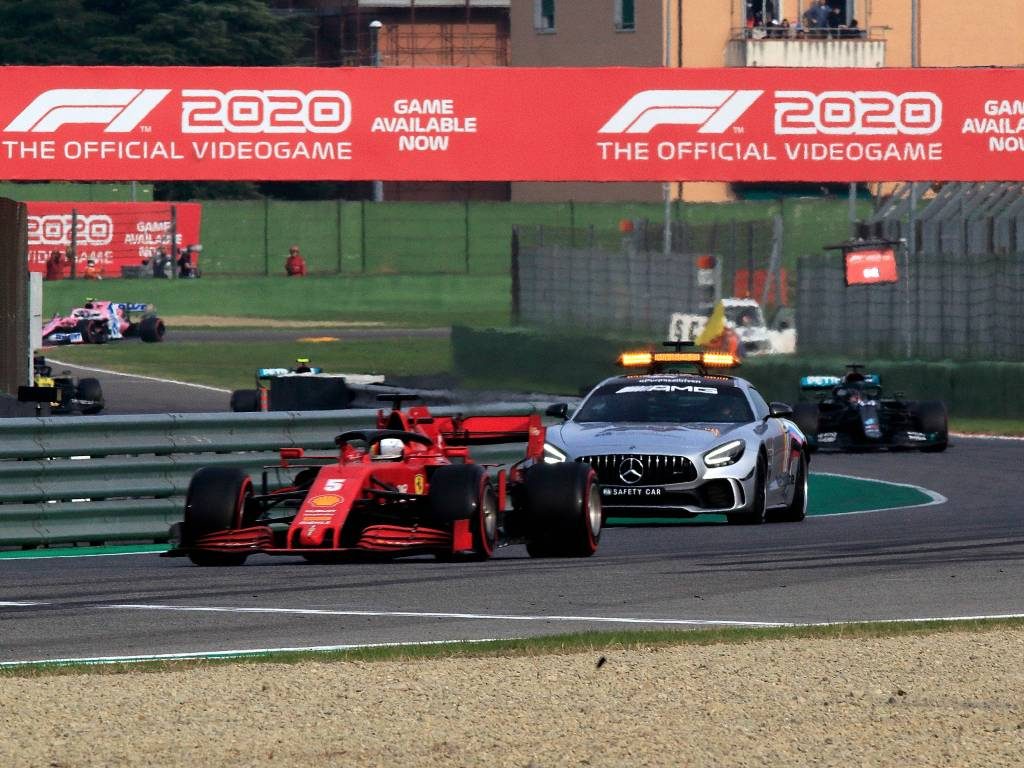 The 2020 Emilia Romagna Grand Prix ultimately had to be held behind closed doors after hope of spectators being in the circuit was quashed by the second wave of the pandemic.
However, there remains optimism that an audience will be able to attend the 2021 edition.
"We hope to be in a position to open the circuit to the public, albeit in the capacity and within the limits that can guarantee maximum safety," said Stefano Bonaccini, president of the Emilia Romagna region where Imola is located.
Marco Panieri, mayor of Imola, added: "The possibility of special protocols for this type of event will be evaluated with the national government and with the region in order to verify the possible presence of the public."
Bonaccini also paid tribute to Stefano Domenicali, Formula 1's new CEO, for the role he played in Imola's return to the calendar, saying: "I talked to him for a long time. He gave us his support but he will treat us like everyone else, without favouritism."
Source: Read Full Article