FIA president Jean Todt says Max Verstappen took the 2021 title in fortunate circumstances, but he deserved it based on his full season.
Lewis Hamilton appeared to have a record eighth title in his grasp, that was until Nicholas Latifi crashed out and triggered a late Safety Car.
Verstappen would pit for fresh soft tyres, retaining P2, and when the Safety Car released the pack for one final lap, Verstappen made the pass on Hamilton, clinching his first Drivers' title as he crossed the line.
So, in that series of events which brought the title to Verstappen, Todt acknowledges that the Dutchman was "very lucky".
But taking his season as a whole, where Verstappen won 10 grands prix to Hamilton's eight, Todt believes that Verstappen deserved the World Championship.
Speaking at the FIA's prize-giving gala, Todt said: "I think he gets what he deserves, he made a great season.
"I mean it's human. You focus on the last lap. It is true he was really lucky on the last lap. But you should see the whole season.
"Was he lucky in Silverstone? Was he lucky in Azerbaijan? Was he lucky in Budapest? He was not."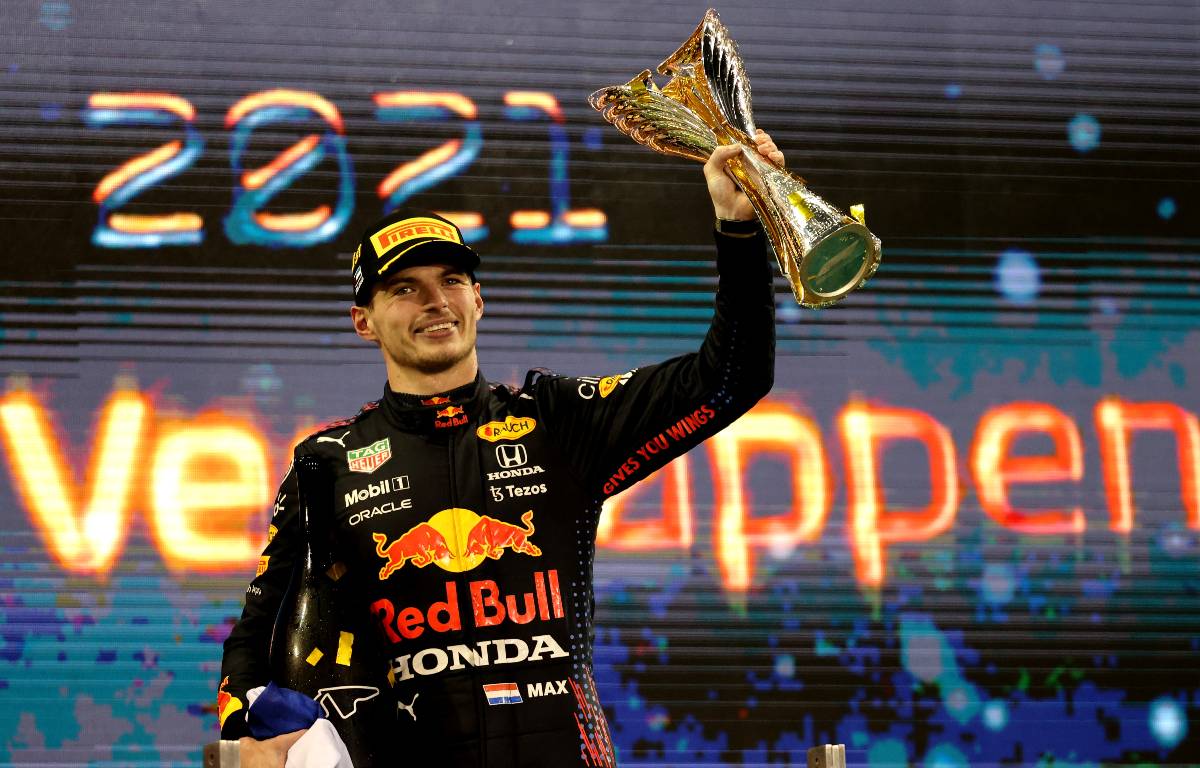 Absent from the prize-giving ceremony were Hamilton and Mercedes' team principal Toto Wolff, who decided not to attend.
Mercedes had also not sent their F1 Constructors'-title winning W12 or their double-title winning Formula E challenger for the FIA 'champions' photo shoot.
However, Todt refused to comment on any of the "controversy".
"Tonight we should celebrate rather than trying to [get involved] in any form of controversy, there's no point," Todt explained.
"Then, this young guy [Verstappen] has made an outstanding job, that's what we should [talk about] rather than saying 'are we going to punish [Hamilton] because he's not coming', honestly, I don't think that's the platform to speak, we should be above that."
Todt is due to leave his post as FIA president on Friday, having served his maximum term of 12 years.
He may yet remain involved though in Formula 1, with rumours that he could be on his way back to Ferrari, having overseen the assembly of the squad which took them on a run of five Drivers' titles and six Constructors' Championships between 1999-2004.
And while current team principal Mattia Binotto said there had been no contact with Todt, he did not rule out a future move to bring Todt back to Maranello.
"I heard and I read about some speculation in that respect," said Binotto previously of the rumours, as quoted by GPFans. "What I can say is so far it is only speculation.
"Personally, I have worked with Jean Todt. He has been my boss and I think I learned a lot from him.
"It has been an honour to work with him and I would say that as well, whatever will be the case in the future, it will still be an honour for me to work together with him because I still believe that, as Mattia and as a team, there is still much to learn."
Source: Read Full Article