Lando Norris says "everything is back to normal" after recovering from for Covid-19 having tested positive in January.
The McLaren driver is one of six Formula 1 drivers to have contracted the virus, testing positive while on holiday in Dubai.
The Brit said at the time that he felt "alright and have no other symptoms" other than a loss of taste and smell.
"I think luckily for me, COVID wasn't too bad," he told Autosport during the launch of McLaren's new F1 car.
"It was a few days or so of initially having no taste, no smell, the normal really, and just feeling very drained and tired for a couple of weeks.
"Since then, [I've] basically fully recovered, everything is back to normal."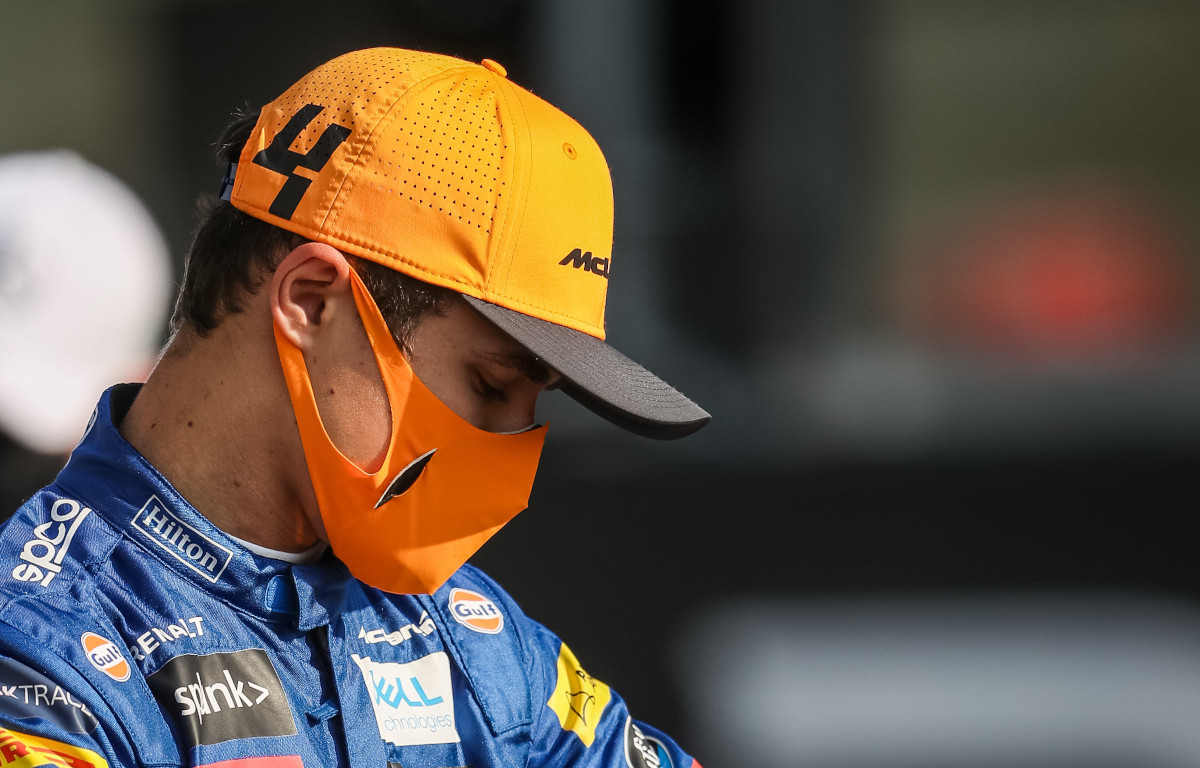 Sign up to the official Formula 1 store and save 10% on your first order!
Norris did the mandatory isolation period before returning home to England.
After being cleared of Covid-19, he was able to resume normal training and take part in pre-season preparations at McLaren's HQ.
"I wouldn't say that it really affected me too much, [apart from] a bit of the training," he said.
"I wasn't allowed outside at all, I didn't have a window or anything.
"I just had to do some basic workouts in my room, no cardio or runs or cycles. But just doing what I could in my room.
"That was all. Apart from that, since then, it's been a bit more back to normal, at my house here back in the UK, on my bike, on my treadmill, whatever, all the normal stuff, neck training and just getting back in the hang of things.
"But other than that, I'm good."
This year's championship marks Norris' third with McLaren with the 21-year-old looking to build on last year's P9, a season in which he bagged his first podium with a third place at the Austrian GP.
"I'm just that little bit more confident," he said
"I can go into the season, I can go into the winter test and the first race knowing what I really want and what I want in the car from my engineers.
"We work just that little bit more in harmony altogether, and that will bring more performance from my side and as a team."
Source: Read Full Article