Lewis Hamilton has welcomed having at least two-stop races, saying the frequent one-stoppers "suck" and are boring to watch.
Hamilton, who was searching for a fourth consecutive win of the revised 2020 campaign, came out on the losing end of an intriguing strategic battle at the 70th Anniversary Grand Prix.
Pirelli brought softer tyres to the second race to be held at Silverstone and that opened up more options for how to tackle the race.
Red Bull opted to start Max Verstappen on the hard tyres from P4 on the grid and that was to counter the Mercedes duo of Hamilton and Bottas lining up on the mediums.
Whilst both Hamilton and Bottas struggled to look after their tyres, Verstappen's counter strategy paid off as he ended up cruising to his first win of the season.
Pit-stop strategy was not as clear-cut as it is in a vast majority of modern Formula 1 races as the likes of Hamilton toyed with the idea of trying to hold out for a one-stop, whilst a two-stopper was a much more viable option than usual.
Hamilton enjoyed the tactical battle that ensured at the 70th Anniversary Grand Prix and wants Formula 1 to continue to move away from one stop races.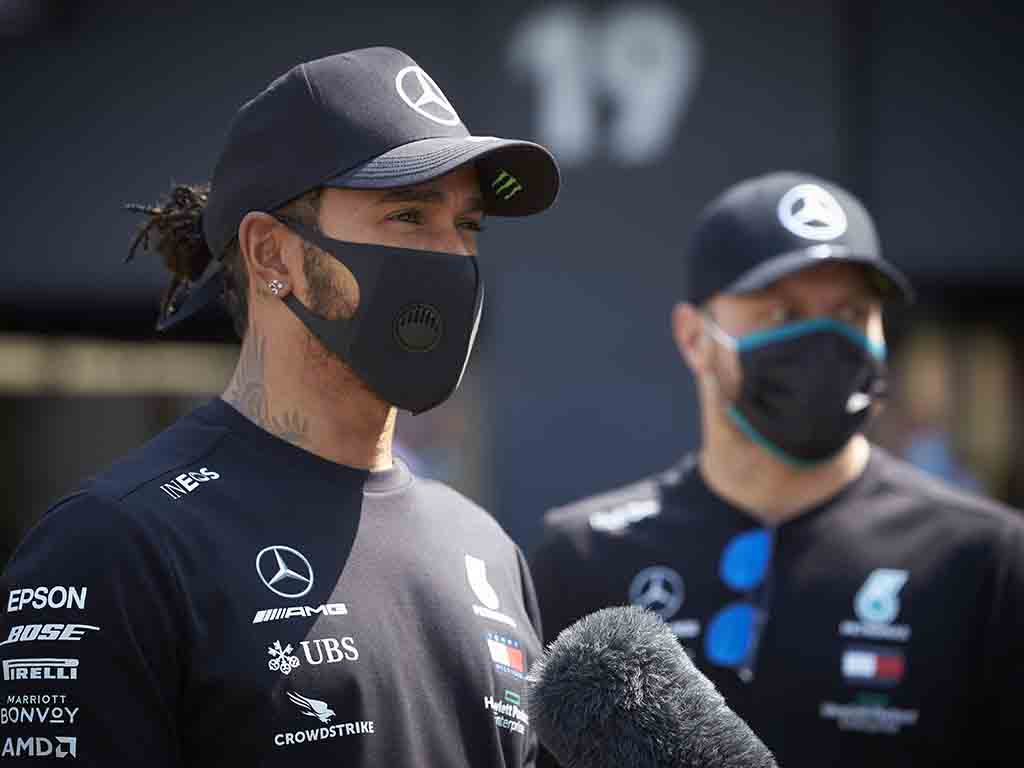 "We've come here [Silverstone] with the softer tyres which has made the racing more exciting," Hamilton said.
"As we said about the two-stop, part of me doesn't want to propose we go with softer tyres moving forward because maybe we'll be in this position again, but ultimately one-stops suck."
"We should never be doing one-stops in this sport, it's never been good watching as a fan, it makes it more exciting when there's more.
Verstappen echoed Hamilton sentiments.
"I think in general nobody likes managing tyres throughout the race," he said.
"We want to push, that would be good. Doing a one stop is not very exciting."
However, a return to widespread one-stop strategies across the grid could return this upcoming weekend as Pirelli are going back to the harder compounds last seen in the first race at Silverstone for the Spanish Grand Prix.
The hotter temperatures in store, though, may lead to some higher tyre degradation.
Source: Read Full Article