Lewis Hamilton has said "it's not easy being my team-mate" in launching another defence of his Mercedes colleague Valtteri Bottas.
The duo are expected to continue their four-year association at Mercedes into a fifth season and potentially beyond, albeit Hamilton has yet to formally commit his future via the public announcement of a new contract.
Bottas was widely criticised during 2020 for surrendering meekly in the World Championship battle as Hamilton pulled away during the second half of the campaign to capture his seventh crown.
And the Finn also found himself struggling to keep up with George Russell in the Sakhir Grand Prix when the Briton stood in for Hamilton, who had contracted COVID-19.
Despite saying recently he does not "think Valtteri needs to defend his performance and I don't feel like I need to", Hamilton holds a degree of sympathy for a man who has something of a thankless task in direct competition with arguably F1's greatest ever driver.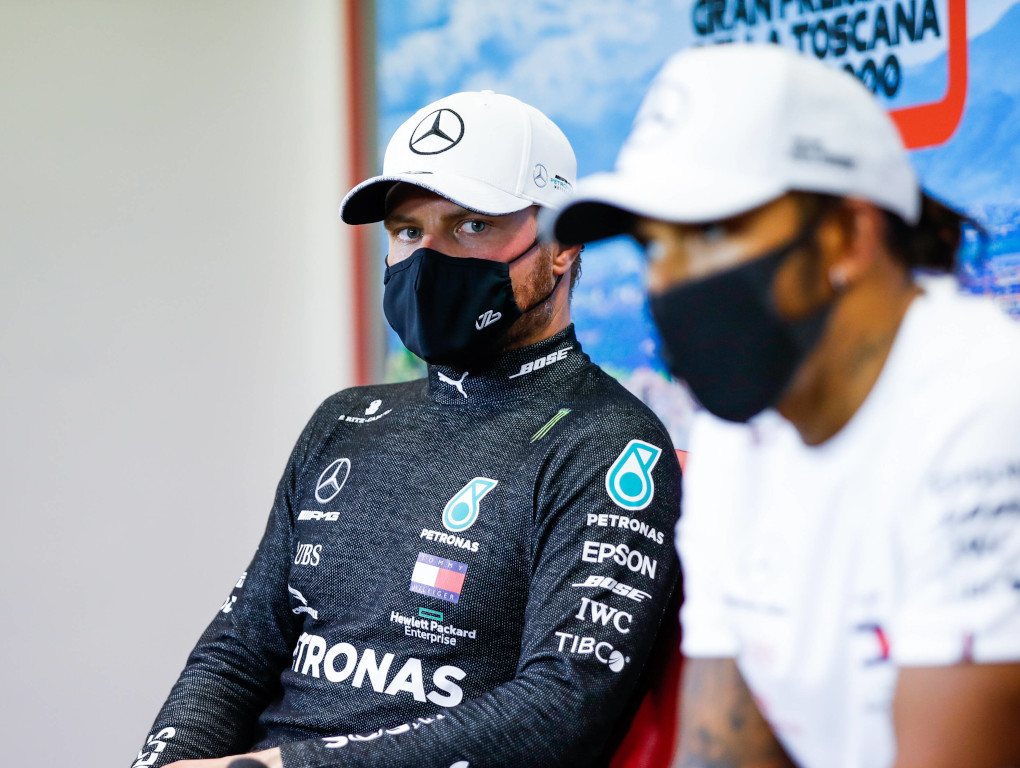 Get your hands on the official Mercedes collection via the Formula 1 store
"When I talk about people needing to give Valtteri his due respect, I think you've got to remember who he's up against – it's not easy being my team mate, you know?" said Hamilton, quoted by the Formula 1 website.
"But he comes in, weekend in weekend out, with the same mentality, he's never moaning or complaining that something's wrong with the car. It's always 'I've got to do a better job' and I don't know any driver that does that.
"I think that's something we share in common. We come into the weekend with a fresh head and I think mentally, he's one of the strongest drivers around."
Hamilton, 36, also mentioned the 'Bottas 2.0' reference which emerged after his team-mate analysed what he could do better and tried to become a new version of himself that could claim the upper hand in their intra-team battle.
"I think Valtteri is getting stronger and stronger each year," added Hamilton. "The media have commented on the [Bottas] 2.0 etc, and every year you can see him just grafting away and chipping away at trying to raise the bar in so many different areas.
"And you saw in 2020, I think, in qualifying it was the smallest of margins a lot of the time.
"So closing the gap in qualifying he has done already, which has made it quite challenging.
"Naturally you can see the consistency I had is what made the difference, but if you look on the weekends it was so close."
Missed the first part of our exclusive interview with Jenson Button? Listen here: 
Source: Read Full Article