Having said Mercedes "under-performed all weekend" at the Monaco Grand Prix, Sir Lewis Hamilton has gone further – calling it "really, really poor".
Along with pole-sitter Charles Leclerc, who did not even get to start his home race, the Mercedes team had a "disaster day" according to their team principal and co-owner, Toto Wolff.
Off the pace on Saturday and Sunday, the seven-time consecutive World Champions compounded their problems in the pits rather than out on the circuit.
A strategy decision to call in Hamilton early for hard tyres failed, leaving him to finish down in seventh position, while Valtteri Bottas looked on course for a solid second place until his race was ended when the front right wheel on the W12 got stuck during his pit-stop.
Red Bull's performance on the day was worst case scenario for Mercedes, as Max Verstappen and Sergio Perez finished first and fourth respectively – the Mexican leapfrogging Hamilton via strategy – to leave the reigning champions trailing in both title races.
Check out all the latest Lewis Hamilton merchandise on the official Formula 1 store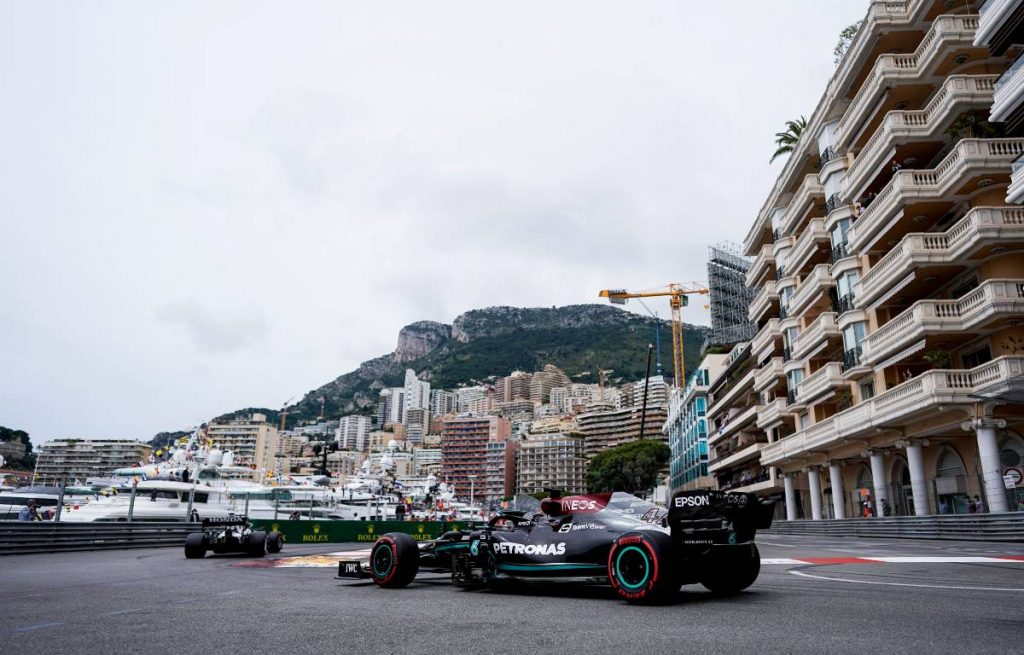 "We lost a lot of points for a really, really poor performance from the team," Hamilton, who is now four points behind Verstappen in his quest for a record-breaking eighth World Championship, told reporters.
"I'm definitely a little bit surprised by it, but these things are sent to try us.
"We'll look internally, have some good discussions and try to come back stronger at the next race.
"We obviously have some weak points with our car and the next race will be just as tough, I think. We've got a good battle on our hands."
That next race is the Azerbaijan Grand Prix in Baku on June 6, on a street circuit staging F1 for the fifth time and where Mercedes have won three out of four through Hamilton, Bottas and Nico Rosberg, with Daniel Ricciardo the other victor for Red Bull.
Mercedes have shown over the past seven years that they are never down for long and in a social media post after the race, Hamilton underlined his and the team's determination to bounce back quickly.
"Things could be so much worse," wrote the 36-year-old Briton. "For sure today sucked balls but it's days like this we learn the most and grow the most.
"Each and every person in this team is feeling it and we'll do what we have always done. Unite and come back and fight!"
Things could be so much worse. For sure today sucked balls but it's days like this we learn the most and grow the most. Each and every person in this team is feeling it and we'll do what we have always done. Unite and come back and fight! pic.twitter.com/RCEEcLBnde
— Lewis Hamilton (@LewisHamilton) May 23, 2021
Source: Read Full Article