Martin Brundle agreed with Red Bull's Spain switcheroo, but says the context means Max Verstappen now owes Sergio Perez.
Perez called it "unfair" when Red Bull told him to surrender the lead of the Spanish Grand Prix to Verstappen, Red Bull justifying that move post-race by explaining the pair had been on different strategies and Verstappen having the fresher rubber.
Verstappen had spun earlier in the race when running P2 and, then unable to clear Mercedes' George Russell, an intermittent DRS fault not helping matters, Perez had asked for Verstappen to let him through so he could attack Russell. Request denied from Red Bull.
Verstappen went on to win the race while Perez requested a chat with the Red Bull team to discuss the order to let Verstappen through – one that allowed Verstappen to win the Spanish Grand Prix and become the new Drivers' Championship leader.
Brundle explained Verstappen is the more likely driver to challenge Ferrari's Charles Leclerc for the title, the Monegasque driver having retired while leading due to a power unit problem, so he understood and supported the call to move Perez over.
However, with Verstappen having made an error, followed by his inability to pass Russell, to Brundle's mind the Dutchman owes his team-mate for playing ball.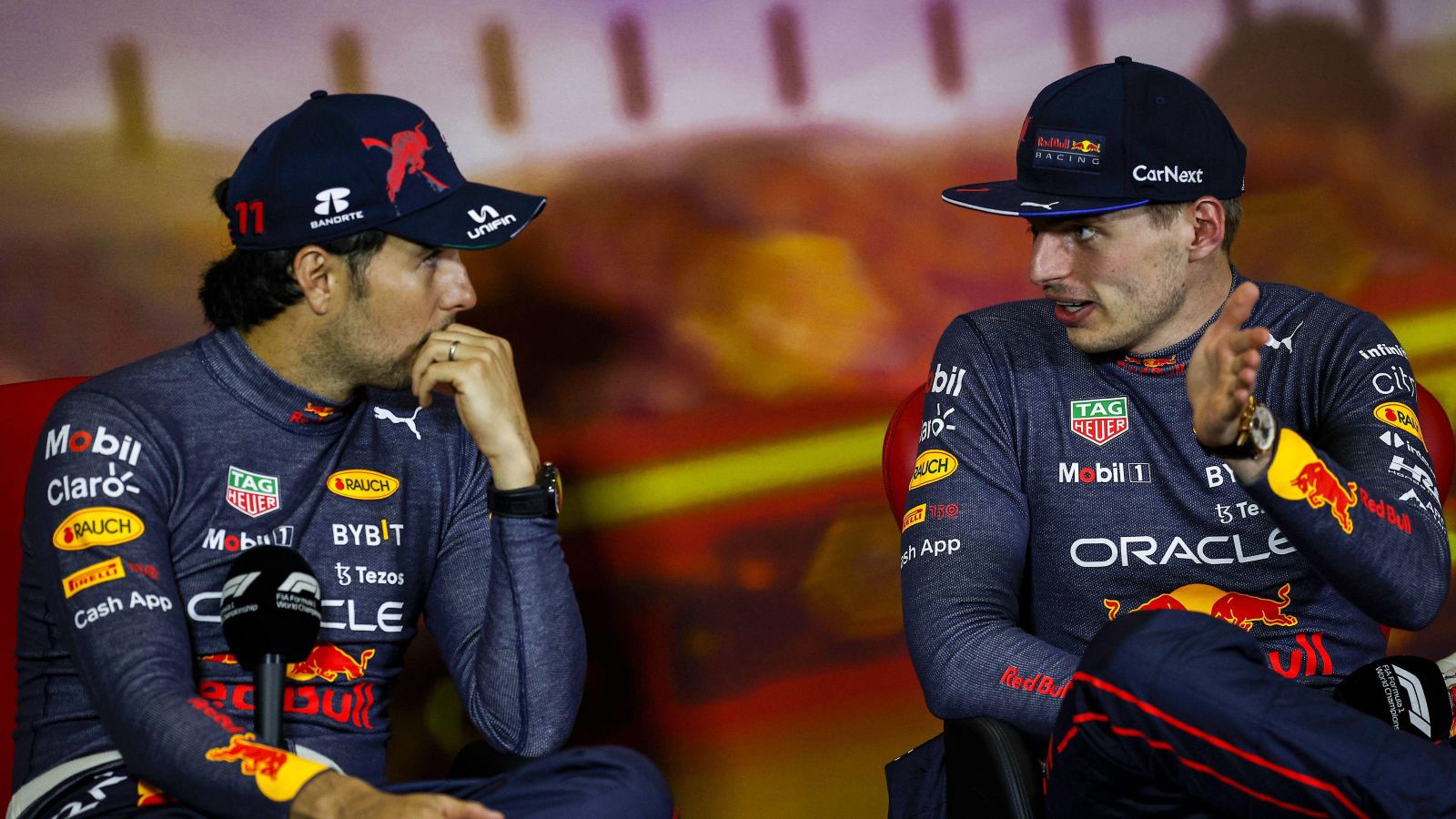 In his Sky Sports F1 column, Brundle wrote: "Perez had pitted his Red Bull on Lap 37 for brand new mediums and Verstappen did the same six laps later, which of course is approaching 10% of the race distance, although I'm not entirely sure that constitutes a 'different race strategy' as Perez was informed when told to let him through for the victory.
"Perez said he would but that it wasn't fair, and he had a good point. It was race six of a 22-race season, the team were going to get a 1-2 anyway having dispatched Russell and assuming no Safety Car interferences or suchlike.
"Perez was leading because he had been fast and had stayed on the road, and at that stage it could easily be considered normal to protect the cars and hold station for a Perez victory.
"While it doesn't play out well for the team or either driver, if I was on the Red Bull pit wall I'd have done the same and taken the flak.
"The speed of Leclerc in the Ferrari had been impressive, season-long you'd put your money on Verstappen to take the fight to him most consistently, and as we saw with last year's championship a seven-point swing between first and second could be critical.
"Verstappen's pace had been prodigious too on the new tyres and while of course I haven't read either of their contracts, I wouldn't be at all surprised if both of those documents provide for such a switch. But Max owes him one."
Source: Read Full Article